When you mix a Poodle with another dog, what often results is a charming blend of friendly personalities and temperaments perfect for snuggling. These hybrid dogs, or breeds that incorporate at least two different breeds of dogs in the breeding process, have become widely popular for their cute appearance and friendly behavior. But, especially with a Poodle, you really can't go wrong with a Doodle variety.
Doodles can come in all sorts of sizes, shapes, and coat types. Even among the same mixed breed, there can be a great deal of diversity and fun. Dogs in this category are known for being very good with families and may potentially be hypoallergenic as well. These are some important traits, especially for certain families. One popular mixed breed is the English Boodle.
These mixed breeds bring in the character and appearance of the English Bulldog and the Poodle. So whether you've had your heart set on an English Boodle for a while or have just discovered that this mix is a thing, an English Boodle can easily find its way into may hearts and homes of families and individuals. To help you determine if the English Boodle is the right fit for you, our team at WeLoveDoodles will share some essential things to know about this friendly and playful designer breed.
Before scrolling down this English Boodle guide, check out similar breeds: Best Giant Doodle Breeds and What is the Best Doodle Breed?
What is an English Boodle?
While the concept of mixed or designer breeds has undoubtedly grown in popularity over the last few years, it is a practice that has been going on for decades. Since the early 1980s, breeders have been trying out new breeds by crossing dogs like Poodles. They found a lot of benefits in mixed breeds like the English Boodle. The American Kennel Club does not recognize this mixed breed in terms of having specific standards, but they are excellent in delighting families. With the gentle English Bulldog and friendly Poodle personalities, the English Boodle is an attention-grabbing dog that can't wait to spend time with the family they love. Check out our list of other Doodle breeds.
Find a compatible dog: Best Barn Dog Breeds For Farms and Outdoors and Best Asian Dog Breeds.
Size
Like many other Doodle mixes, the size is heavily dependent on the parents' size involved in the breeding. For example, English Bulldogs have a standard size. They have a weight range between 40 to 55 pounds and reach a height between 12 and 16 inches tall. However, the Poodle comes in distinct sizes that can dramatically affect the kind of English Boodle that results. The Poodle can be either Toy, Miniature, or Standard.
They can also be Medium, which is in between a Miniature or Standard size. The Toy Poodle is between 9 to 11 inches tall, the Miniature Poodle is between 11-14 inches tall, the Medium can be between 14 to 18 inches tall, and the Standard is between 18 to 24 inches tall. Their weight ranges also vary according to their heights as well. This variety and diversity mean that the English Boodle can come in many different sizes as well. As a result of this variance, the English Boodle can have a height range between 12 and 16 inches tall.
They can also have a significant weight range that is between 15 and 50 pounds. This range is very much indicated by the type of Poodle involved in the breeding. For example, mixes with a Toy or Miniature Poodle in the breeding may be closer to a height of 12 to 14 and a weight of 15 to 20. On the other hand, if the Poodle is a Standard or Medium size, they may be a bit larger, with height ranges more in the 15 to 16 frame and a closer to 50 pounds. These differences are essential to keep in mind as you select the correct English Boodle for your lifestyle.
Related: Small Dogs That Don't Shed.
Appearance
As their size, the English Boodle can also feature a wide range of coat types and resulting grooming requirements. Taking after the English Bulldog, some English Boodles may have short coats. With the Poodle influence, however, they may have coats that can be very curly and wavy. The exact type of coat the English Boodle will have is dependent on how much of a Poodle or an English Bulldog influence they have. For dogs with more Poodle in them, they may have coats that are much curlier than other English Boodles that may have more of an English Bulldog influence. Their coats can also come in various colors, including black, white, and even red.
Whatever their coat, it's important to keep them regularly groomed. Regular brushing and occasional baths can help keep their coats clean and free of mats and other tangles. With their floppy ears, you'll also want to be sure you clean their ears regularly. Cleaning them can help prevent any harmful build-up or other particles from entering their ears. Most English Boodle dogs have brown eyes when it comes to their features, consistent with the English Boodle. They have a rounded head and have legs that are either short and stubby or long and lean. In addition, they have a tail that is considerably long. It can be curled up along their back or puffed up, hanging off the end of their body.
Temperament
Among the many things to love about Doodles, perhaps one of the most popular reasons is their friendly and playful temperament. And that stays true for the English Boodle as well. Like other Doodles, this dog is a great family dog that is gentle and gets along well with most other people and dogs. They enjoy being around activities and are surrounded by their family. They are very social and crave attention and affection any chance they can get. In addition, both the English Bulldog and Poodle are very active and enjoy playing and having fun with their family. They are lively, though not particularly craving exercise constantly. They enjoy spending time with family and always seek a way to get a petting in.
A characteristic of the English Bulldog that is often very apparent in English Boodles is their alertness and attentiveness to their surroundings. They may even serve as diligent and observant watchdogs dedicated to the protection and care of their family. While this tendency may be harmless, ensure that they understand they are not the boss of the house. Having too dominating a personality can lead to other behavioral issues down the road if proper care is not taken. One concern to keep in mind with this people-centered temperament is their high likelihood of developing social anxiety if they are not adequately trained or cared for.
Without the capacity and skills to cope with being alone and without human interaction, these English Boodles may develop destructive tendencies and emotional and mental health concerns, leading to some adverse effects. They also may bark excessively. Therefore, it's important to train them well or provide an environment where they do not need to be left alone on their own for extended periods. Keeping them active and tiring them out while you are home can also make them tired and crave a nap while you are out, preventing destructive and frustrating behavior.
Dog Behavior Articles: Why Does My Dog Lick My Eyes and Why Does My Dog Stretch So Much?
Training
With the English Boodle's passion for pleasing its owner, training has the potential to come pretty quickly. The English Boodle wants to succeed in doing what you ask them to do, making teaching them commands and new tricks easier. The Poodle especially is also very intelligent and can pick up on orders and behaviors very quickly. They seek to please you and want to do whatever it takes to make sure you're happy. They also can pick up on actions and behaviors in addition to remembering them from the last training session.
This intelligence and eagerness to please their owners make English Boodles great options for training. However, the English Bulldog can also be quite stubborn when following through on what they have been taught. Sure, they may have picked up on the command or behavior, but for some reason, they may not want to move forward with it. Therefore, a lot of patience may be required, mainly if your English Boodle is more aligned with the temperament and personality of the English Boodle.
With their eagerness to please and friendly personality, it's important to take on an approach of positive reinforcement with this breed, rather than scolding them for when they do not do things right, praise them and reward them when they do a complete command or other behavior you're trying to impress upon them. When they are rewarded for good behavior, they may be more willing to continue that positive behavior.
Dog Training Guides: How To Use an E-Collar to Train Your Dog and Best Dog Training Shock Collars.
Care
As is the case with all dogs, there are certain practices and habits you can incorporate into the routine of an English Boodle to keep them healthy and habit now and in the future. Providing a healthy lifestyle such as through whole foods and regular exercise can keep both their physical and mental health thriving.  When it comes to their diet, it's important to choose a type of dog food containing only whole foods that are free of added fillers that can compromise their health. As they are not particularly active dogs, they may not require as much dietary recovery as other, more active dogs. It can also help your English Boodle to provide a few lighter meals a couple of times throughout the day rather than one main meal. This can help prevent bloating and other issues in their digestive system.
While the English Boodle may not be the most active dog, they require regular exercise to stay healthy. This can be as simple as a walk around the block or an indoor game of fetch, depending on the size of your English Boodle. As some English Boodles can be pretty small, they can be an excellent fit for small living environments such as apartments. Even if you don't have a large backyard to run around in, you can still get them healthy exercise by just running around in the living room or heading out for a short walk outside. Be sure they are kept on a leash as they tend to wander out of a sense of adventure and curiosity.
When it comes to preserving their health, it's also important to make regular visits to the veterinarian. In addition, staying up on all of their vaccines and other necessary medication can help prolong their lifespan and keep them happy and healthy. Depending on their size, an English Boodle can usually live between 10 and 12 years old. As you connect with your veterinarian regularly, you'll also want to keep an eye out for some health conditions that the English Boodle may be more prone to more so than others.
These health issues are often ones that either their English Bulldog or Poodle parent may be more prone to. Things like skin infections or digestive problems can plague the English Boodle. In addition, conditions such as epilepsy, patellar luxation, and hip dysplasia can also appear in the English Boodle. If you notice any symptoms of these conditions, be sure to connect with your veterinarian immediately. However, overall, hybrid dogs do tend to have excellent health in comparison to many purebred dogs. As the English Bulldog is known for having a few more health issues, breeding with a Poodle can help deter those health issues.
Dog Health Guides: Rare Dog Diseases Every Owner Should Know and Best Dog Foods For Joint Health.
Conclusion For "English Boodle Information, Facts, Images"
Like many other Doodle varieties, the English Boodle is known for its friendly and outgoing personality. They love being around people and are also very gentle and loving. They're ready for a walk outside or just snuggling up on the couch with you. As you determine whether an English Boodle is the right choice for you, consider important factors such as their size and temperament. Knowing their pedigree of who the puppy's parents are can also help make the proper selection for your family and lifestyle. With the right research and dedication to finding the perfect four-legged family friend, you may find that the English Boodle is a great fit.
To learn more about different types of dog breeds, you can check out:
To see this breed in action, watch "English Boodle Puppies" from Lancaster Puppies down below: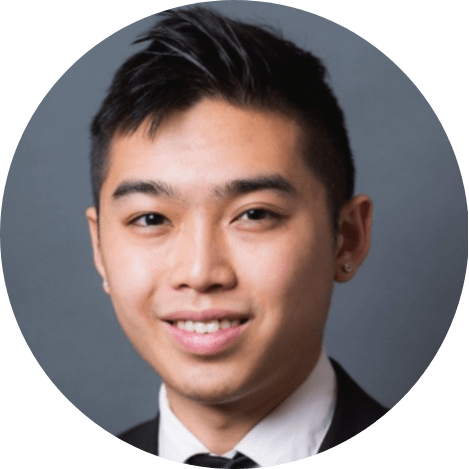 Andy is a full-time animal rescuer and owner of a toy doodle. When he's not saving dogs, Andy is one of our core writers and editors. He has been writing about dogs for over a decade. Andy joined our team because he believes that words are powerful tools that can change a dog's life for the better.
Why Trust We Love Doodles?
At We Love Doodles, we're a team of writers, veterinarians, and puppy trainers that love dogs. Our team of qualified experts researches and provides reliable information on a wide range of dog topics. Our reviews are based on customer feedback, hands-on testing, and in-depth analysis. We are fully transparent and honest to our community of dog owners and future owners.