Doodles aren't precisely a specific dog breed. They are a cross between a Poodle and other dog breeds. Goldendoodles, Labradoodles, and Aussiedoodles are some of the most prominent examples of Doodle dogs. These cute little dogs are growing increasingly popular amongst pet owners and animal lovers. Allergy sufferers love these dogs because they barely shed any dander from their fur. Additionally, doodles are incredibly playful, energetic, loving, and loyal dogs. They owe their popularity to all these traits.
Before scrolling down this article "What's a Doodle Dog," check out related content that can be helpful to you: List of Doodle Breeds and Best Giant Doodle Breeds.
History of the Doodle Dog
No one exactly knows when Poodles and other dogs were bred together. Some
reports
suggest that the first doodle dog to ever exist was the Cockapoo, first produced in the 1950s. These dogs are a cross between Cocker Spaniels and Poodles. Spaniels were exceedingly popular in the United States in the 1940s. Therefore, it isn't surprising that the Cockapoo was the first Doodle dog to be bred.
Learn more about Doodles with our E-Book: The Ultimate Doodle Puppy Guide.
Popular Doodle Dog Mixes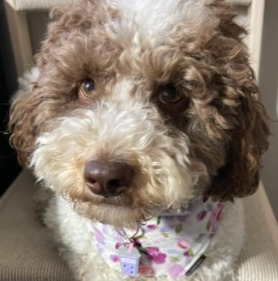 Poodles have been bred with other dogs
is to obtain the best of both worlds. For example, combining the playfulness, loving, and energetic nature of the Golden Retriever with the superb intelligence of the Poodle gives you a dog with a mix of these traits. Currently, there are over 40 Doodle dog mixes. Our team at WeLoveDoodles will share some of the most popular Doodle dog mixes in the world.
Related Doodle Guide: Best Poodle Mixes.
1. Goldendoodles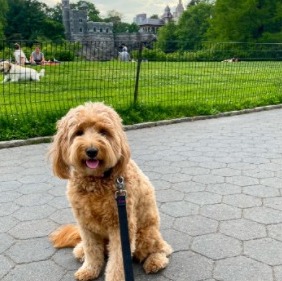 These dogs are crossbreeds between a Golden Retriever and Poodle.
Goldendoodles
are one of the most popular Doodle dog mixes in the United States. These dogs are incredibly loyal, social, playful, and energetic. Goldendoodles tend to bond closely with one or more members of their family and may even face separation anxiety if left alone for too long. These dogs are also reputed for their intelligence and hypoallergenic coats, making them perfect therapy dogs.
Bring home a Goldendoodle companion: Best Mini Goldendoodle Breeders in the United States and Standard Goldendoodle Puppies For Sale.
2. Bernedoodles
This mix is a crossbreed between the Bernese Mountain Dog and Poodle.
Bernedoodles
often look intimidating because of their size but they're calm, affectionate, social, and loving dogs.
Bring home a Bernedoodle companion: Best Mini Bernedoodle Breeders in the United States and Best Mini Bernedoodle Breeders on the East Coast.
3. Labradoodle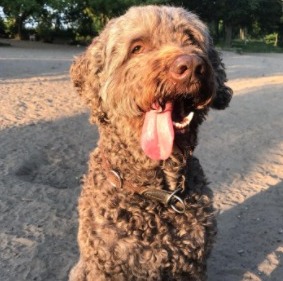 As the name suggests, these dogs are a cross between Labradors and Poodles. These dogs are one of the most popular choices for people suffering from allergies.
Labradoodles
are intelligent, loving, and caring animals and make fantastic therapy dogs or aid dogs for people with physical disabilities.
Bring home a Labradoodle companion: Best Mini Labradoodle Breeders in the United States and Best Labradoodle Breeders on the East Coast.
4. Cockapoo
These dogs are one of the most popular mixes in the world. They are a mix between the Cocker Spaniel and Poodle.
Cockapoos
are sweet, gentle, loving, and playful dogs. They are also known for being sensitive and "
soft
." This means they don't respond well to harsh treatment or loud voices.
Bring home a Cockapoo companion: Best Mini Cockapoo Breeders in the United States and Best Cockapoo Breeders in California.
5. Aussiedoodle
This mix is considered to be a genius dog primarily because it inherits superb intelligence from both its parents: The Australian Shepherd and Poodle.
Aussiedoodles
are brilliant, playful, and loyal dogs. Due to their herding instincts, these dogs can think quickly. Aussiedoodles are often used as helping dogs for the elderly or therapy dogs.
Bring home an Aussiedoodle companion: Best Aussiedoodle Breeders on the East Coast and Best Aussiedoodle Puppies For Sale in the United States.
6. Yorkie Poo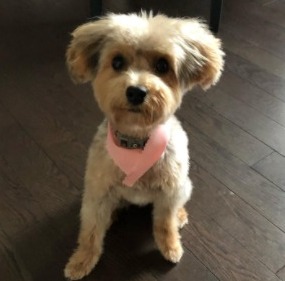 This dog is a mix between the Yorkie and the Poodle. They share similar personality traits as the other Doodle dogs. Although, Yorkie Poos are a lot more vocal than other Doodle dogs. They have to be trained at an early age otherwise they may have behavioral problems in the long run.
Bring home a Yorkie Poo companion: Yorkie Poo Rescues For Adoption.
7. Pomapoo
One of the fluffies Doodle dogs, the Pomapoo, is a cross between the Pomeranian and the Poodle. Most Doodle dogs are said to be low shedders. However, the Pomapoo sheds quite a bit. Therefore, you will need to brush its fur far more than you would with other Doodle mixes. Pomapoos can live well in apartment residences. They don't need to be exercised all that much either. But, they do need a lot of attention and will be barking a lot if they haven't been trained. Pomapoos, unlike other Doodle dogs, are a little more aggressive and are prone to resource guarding. Therefore, if you have children in the house, it's a good idea to not bring a Pomapoo home.
Pomapoo Guide: How To Take Care of a Pomapoo.
8. Saint Berdoodle
This Saint Bernard and Poodle crossbreed makes an exceptionally loving, caring, and loyal dog. The
Saint Berdoodle
is a playful animal that loves to please its owner. Also, Saint Berdoodles aren't small like other Doodle dogs. They can weigh at least 100 pounds when they hit adulthood. Saint Berdoodles have a thick coat of curly fur that requires quite a lot of grooming. If you live in warmer regions, then it's best if you shore the Berdoodle. They primarily like staying in the cold and often love playing in the snow.
Bring home a Saint Berdoodle companion: Best Saint Berdoodle Breeders in the United States.
Are Doodle Dogs Good Guide Dogs?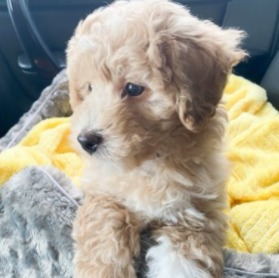 Interestingly, the Labradoodle was bred to create an intelligent dog that shed less for a blind woman. Since then, Labradoodles and other Doodle dogs have been known to be great guide dogs. One of the key characteristics guide dogs need to have is being non-aggressive and easily trainable. Doodle dogs fit into that bracket because of their natural intelligence. That is why these dogs are often trained to be guide or service dogs. Some of the most popular service dogs are the Labradoodle and Goldendoodle and are often paired with people suffering from neurocognitive and physical disabilities.
Helpful Guide: The Danger of Double Merle Dogs.
Are Doodle Dogs Hypoallergenic?
No dog is hypoallergenic. Doodles are naturally low-shedding dogs, which is why people assume they are hypoallergenic. There are often allergy-inducing chemicals in the urine, saliva, and gums of Doodle dogs and other canines. Some Doodle dogs indeed produce fewer allergens than other dogs. But that doesn't mean they don't have the capabilities of setting off allergies at all.
More Dog Breeds: Best Hypoallergenic Dog Mixes.
What You Should Know About Doodle Dogs
1. Doodles Bond Well With Children
Most Doodle dogs, except the likes of a Pomapoo, love playing with children. Doodles are usually highly energetic animals, and they need someone to match their energy. They find that energy in children. Although, you must teach your child how to behave around dogs. Children are naturally curious and may end up hurting the dog. And the same goes for the Doodle. Doodle dogs may bond well with children, but you shouldn't leave them unattended.
Helpful Dog Guide: Tips For Choosing Good Dog Food.
2. Doodles Can Be a Lot of Work
If you didn't already know, owning and taking care of a Doodle dog or any dog for that matter requires a lot of time and effort. You will have to ensure to meet their daily requirements like bathing them, brushing their teeth, cleaning their ears, exercising them, and training them. These are just small examples from a list of unending ones. Therefore, if you work a lot you shouldn't bring in a Doodle dog or any dog home. There's a lot of work that you need to put in and you will have to commit to the process.
Helpful Dog Guides: How Long Does Dog Grooming Take?
3. Taking Care of Doodle Dogs Can Be Expensive
If you're assuming that taking care of a dog doesn't require money, you're wrong. Taking care of Doodle dogs requires a certain amount of money. You will have to pay for the dog's toys, food, medical bills, medication, vet checkups, and grooming bills. These are not manageable costs to bear unless you're financially equipped. Ensure that you're financially comfortable before taking care of a dog. Otherwise, you may have to put your beloved dog up for adoption, and you don't want that.
Conclusion For "What is a Doodle Dog"
While Doodle dogs may be one of the best family pets out there, you need to consider a lot of things before actually bringing one home. If you're not prepared to take care of a dog then things could go downhill fast. Research thoroughly before welcoming your new Doodle buddy home because they will quickly become one of your closest friends.
Frequently Asked Questions
What is a Doodle dog mixed with?
The terrific Doodle breed mixes include the Poodle and other dog breeds. The best examples of Doodle dogs include Goldendoodles, Labradoodles, and Aussiedoodles. A few studies indicate that the first Doodle dog was a mix of Cocker Spaniel and Poodle, the Cockapoo that was first introduced in the 1950s. Today you can also find Oodles, Poos, like the Schnoodle, Cockapoo, and Yorkiepoo. By 1980 the original Doodle breed was introduced by Wally Conran, who worked for the Australian Royal Guide Dog Association as a breeder manager.
What's the rarest Poodle mix?
The Whoodle is the rarest Poodle mix, a mixed breed between the soft-coated Wheaten Terrier and Poodle dog breed. The temperament is sweet-natured and easy-going. The Whoodle has inherited the best qualities from both parents and makes for an extraordinarily family-friendly but active dog. The headstrong Whoodle also does well with early positive training during puppyhood and plenty of socialization.
What is the best mix for Doodle?
Some of the most popular mixes for Doodles include the following:
Goldendoodle (Golden Retriever x Poodle Mix)
Cockapoo (Cocker Spaniel x Poodle Mix
Schnoodle (Schnauzer x Poodle Mix)
Labradoodle (Labrador Retriever x Poodle Mix)
Yorkiepoo (Yorkshire Terrier x Poodle Mix)
Maltipoo (Maltese x Poodle)
Cavapoo (Cavalier King Charles Spaniel x Poodle)
Whoodle (Wheaten terrier x Poodle)
What is the largest Doodle mix?
The largest Doodle mix is the Saint Berdoodle. This is a mix between Saint Bernard and the Poodle. The Saint Berdoodle's height can range from 22-30 inches and weighs between 70 and 160 pounds. The males are usually heavier and taller than the female Saint Berdoodles.
Which Doodle is best?
All Doodle mixes are great due to their sweet nature and cuddly personality. Some mixes are more energetic and will need more exercise, while others are larger and won't do well with apartment living. The calmest doodles with be a mix of a Poodle with a laid-back dog breed like the Golden Retriever or the Maltipoo, a cross between a Maltese and miniature or Toy Poodle breed.
To learn more about Doodle breeds, you can check out:
For more information about this topic, watch "18 Poodle Mix Breeds That Will Melt Your Heart" from Dog World down below: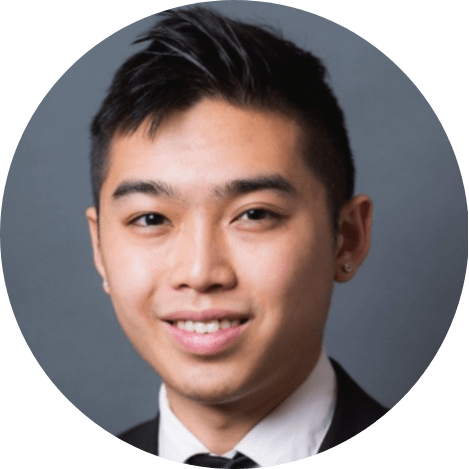 Andy is a full-time animal rescuer and owner of a toy doodle. When he's not saving dogs, Andy is one of our core writers and editors. He has been writing about dogs for over a decade. Andy joined our team because he believes that words are powerful tools that can change a dog's life for the better.
Why Trust We Love Doodles?
At We Love Doodles, we're a team of writers, veterinarians, and puppy trainers that love dogs. Our team of qualified experts researches and provides reliable information on a wide range of dog topics. Our reviews are based on customer feedback, hands-on testing, and in-depth analysis. We are fully transparent and honest to our community of dog owners and future owners.