We'll explore everything you need to know in this Dogtra Pathfinder review. Before we proceed, here's what you need to know about dogs. Dogs are beloved creatures, and training them can be a little challenging, especially if your furry companion likes to run off or adopts terrible habits quickly. Keeping track of your pet can be challenging in such situations because their excited and boisterous nature can wear you out. This is where dog wearables come in and save the day.
There are endless innovative ways to help you train and keep track of your dog, and one such wearable famous among dog owners is the e-collar. It enables you to learn your pet's whereabouts plus correct their behavior, but finding a suitable device can be challenging. Enter the Dogtra Pathfinder, a popular choice. In this review, we detail everything about the Dogtra Pathfinder.
Before scrolling down to our Dogtra Pathfinder review, check out our other dog collar guides: Best E-Collar For Large Dogs and How to Use an E-Collar to Train Your Dog.
What is an E-Collar For Dogs?
E-collar technology for dogs utilizes electric stimulation, and you might have experienced that if you frequent chiropractors or physical therapists. However, this implies that it is not an electric shock but more of a pulsing sensation.  Moreover, there are settings for intensity ranging from low to high. This gives you complete control over how your pet feels.
E-collars have come a long way in helping train dogs. More than ten million pets go missing each year, they are either lost, or somebody takes them. These figures are alarming when you contemplate how much joy your fluffy pal brings into your life. Keeping them safe becomes the utmost goal. While trips to the vet are essential, technology can work wonders and be pivotal in shaping their behavior, too.
Dog Collar Recommendations: Best Training Collar for Small Dogs.
What is Dogtra Pathfinder?
The Dogtra Pathfinder is a two-in-one e-collar and GPS collar ready to help you track and train your raucous dog. It can be very challenging to curb your pet's wild enthusiasm, running tendencies, or harmful habits making you lose them frequently or be too late in correcting them. The Dogtra e-collar can keep you aware of your dog's whereabouts via showing their location on the app, and it features a range of 9 miles, a two-second GPS update rate, and a tracking mode. This is just the tip of the iceberg with the Dogtra Pathfinder. There is much more to discuss and explain about this fantastic device.
Dog Collar Recommendations: Best Anti-Bark Collar for Dogs.
How Does Dogtra Pathfinder Work?
The Dogtra Pathfinder works with an Android app to help you get the whole experience. Once you get the device and connect the app, it gives you a complete map functionality showing all modes like terrain, satellite, etc. Moreover, you can zoom in to see the exact location of your puppy.  The Dogtra Pathfinder comes with the remote as the connector and the collar as the receiver.
It utilizes your smartphone as the primary handheld tracking device, and the connector (remote) works as an intermediate that connects your smartphone with your dog's tracking collar. It features simple buttons like power, links, and select to make usage easy. In addition, it works with an electrical correction system and audible tone for tracking. This also trains your dog and offers up to a hundred correction levels that you can use according to the situation.
Dogtra Pathfinder transmits the correction via the receiver and is tremendous for keeping your pet on track no matter where you are and what you are doing. The pathfinder works without needing cellular data. You need to download the maps on your smartphone then utilize the Offline maps feature. Contrary to common GPS e-collars, the Pathfinder comes with no need to purchase additional navigational packages.
Dog Collar Recommendations: Best Shock Collar For Large Dogs.
Reason Why You Be Careful with this E-Collar For Dogs
The device's goal is to help you keep track of your dog so you can keep them safe and train them while striving to lessen bad habits.  Never use the device to abuse your dog or keep it around their collar for more extended periods. It can irritate their skin and chafe them as it has contact points, so if you put it on your dog too loosely or for long, then the rubbing off on the skin can also be painful. Instead, take the collar off your pet when you are inside to give them relief. You intend to help secure them better, so use the wearable carefully.
Features
The Pathfinder comes packed with many unique features that have made it the talk of the town. Its simple usage is also a bonus. So let's dive deeper into all it has to offer.
Geofencing
It is a location-based service where an app uses Wi-Fi GPS or cellular data for triggering a pre-programmed action every time the device treads into dangerous territory. We all have fears of our beloved pets getting away from us and going into risky areas during their run. Unfortunately, by the time you catch up with them, the damage may be done. The Dog tea Pathfinder offers geofencing features to set boundaries as to where you do not want your puppy to go.
Therefore, when your pet gets close to a dangerous area, the app will instantly alert you, and you can take action. You can create customizable geofencing alerts and say goodbye to worrying about your pet's safety every time you are out in the open, and they get the temptation to run.
Other Dog Collar Recommendations: Best Radius Shock Collar for Dogs.
Waterproof
The wearable is all the rage, but many issues can come with them, especially if their construction lacks specific shields. Know that the collar is to be around the dog's neck so when they are out in the rain or water, the water can get into the electrical system, cause damage to the device, and hurt the puppy. The Dogtra Pathfinder is fully waterproof with an IPX9K rating making it a safe and durable device.
Makers ensured to test the  Dogtra's IPX9K rating for ultimate protection from water to make their claims accurate. The company tries all Dogtra units near range wielding strong water jets and high water temperature and pressure. But, of course, dog owners want nothing but the best for their beloved furry companions, and the manufacturer made sure to be careful of that fact.
Other Dog Collar Recommendations: Best Shock Collar for Hunting Dogs.
E-Collar Has a Good Range
An e-collar device offering a long-range is the best option for your dog. Often spaces are too big and open, and the terrains can be high and low. In such cases, ranges matter for accuracy. The Dogtra Pathfinder has a range of nine miles, and you can easily control your pet for an extended duration and send commands remotely if your voice or hand signals fail to reach your puppy.
Pros
Affordable
No hidden charges
Amazing range and durability
Quick charge batteries
Good connection
Accuracy and live-action detail
Cons
The app usage can drain your smartphone's battery
Some app glitches
Denser areas can affect the range a little
Benefits of Dogtra GPS Collar
Now we will discuss some of the great benefits the Dogra GPS collar can extend to its users and their dear pets.
Fixes behavior from far away. Many training methods solely work up close. However, Dogtra Pathfinder enables you to correct your puppy's behavior from far away. Therefore, you do not need to be right next to them to ensure they are not doing anything dangerous.
Off-leash ease. You cannot always have your puppy on a leash, as they need their freedom and the open horizons to run freely. It is necessary for their health and happiness. However, many dogs can run too far off and worry you. The Pathfinder is great for off-leash commands training. Every time your dog is leash-less, it is still crucial to have some commands for their safety.  Without an e-collar, you could have trouble getting the proper behavior.
Helpful when voice commands are not doable. Some special dogs cannot or will not respond to voice commands, some may have impaired hearing, and these situations can be very challenging. If your puppy cannot do verbal commands, an e-collar like Dogtra Pathfinder could be the way to go in helping train them and telling them what behaviors to avoid.
Aggression issues. Dog owners know how difficult it can be to curb aggressive attitudes in their pets. However, it can be dangerous if you ignore their aggressive behavior as they can hurt others. This means your pet is constantly posing a threat, and you do not want that. Aggression can also land them in dangerous situations that could lead to you getting legal notice and having to put them down. Dogtra, with its electrical system, can help curb aggressive behavior, so your dog can know that specific actions are not acceptable. Often, angry behavior can result from past living situations in dogs, particularly the rescue ones.
Quick feedback to dogs. Training and keeping track of dogs can be challenging because you cannot always be quick enough. With Pathfinder's e-collar technology, you can give your pet instant feedback and let them know they are doing everything right and what behaviors they should associate with. Hence, rewarding or correcting them timely is necessary. When you utilize other training methods, it cannot be easy to time things. Dogtra Pathfinder offers the information exactly when needed.
Other Dog Collar Guide: When is a Dog Old Enough for a Shock Collar?
Common Problems with Dogtra Pathfinder
For many users, there are specific problems present with the Dogtra Pathfinder. We discuss them below and give solutions.
1. Getting white or black screen when opening the app
It is a common problem with the android operating system. Generally, when one opens the app, they get a black screen for some seconds, then the app crashes or gives an error. To solve this, close the app then open it again. If you still get the black screen, then reboot your phone. Press then hold the Power button until options pop up to restart or turn off the phone. Restart and then begin the app, and it will work.  If this fails, uninstall then re-install the app. Android restores settings once you re-install, then log in to the Dogtra app.
2. Notifications are not working correctly
For this, you need to go to Dogtra and click notifications. The important part is to check if you even enabled the notifications. Moreover, if you are not getting the notification alert sound, re-check that you do not have them on mute.
3. Dog not responding to the electric stimulation
You must ensure all the device elements are on, then check that the collar is snug enough so the contact points touch the dog's skin.  However, if you think the points are not working for your pet's thick coat, contact the makers for longer points. You can turn up the intensity level a little, for it could be too low for your dog to respond. Understand that your pet's responses can be subtle. It can be looking over, a little neck movement, or a head shake.
Conclusion For "Dogtra Pathfinder Review"
What is the verdict on the Dogtra Pathfinder? Should you choose it for training your dog? Absolutely. It can be a great helping hand in teaching your dog right and wrong while keeping them safe and aware of their whereabouts at all times. In addition, it is an affordable solution that can go a long way in training your pet for its ease of usage and accuracy.
For more dog collar guides from WeLoveDoodles, check out these articles:
You can learn more about the products by watching "Dogtra Pathfinder – Unboxing, Setup, and Opinion" from this Dogtra Pathfinder review down below: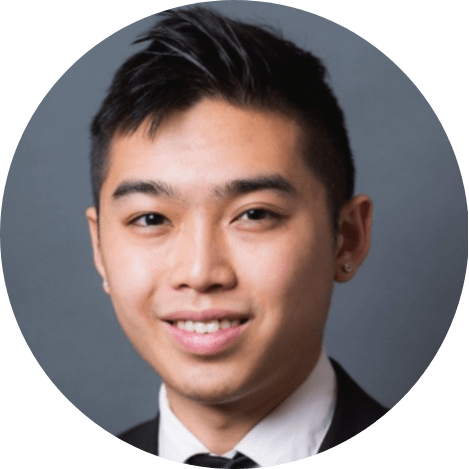 Andy is a full-time animal rescuer and owner of a toy doodle. When he's not saving dogs, Andy is one of our core writers and editors. He has been writing about dogs for over a decade. Andy joined our team because he believes that words are powerful tools that can change a dog's life for the better.
Why Trust We Love Doodles?
At We Love Doodles, we're a team of writers, veterinarians, and puppy trainers that love dogs. Our team of qualified experts researches and provides reliable information on a wide range of dog topics. Our reviews are based on customer feedback, hands-on testing, and in-depth analysis. We are fully transparent and honest to our community of dog owners and future owners.