What are some dogs that look like Pitbulls? Have you ever noticed that some dogs may look like other breeds? Or at least very similar. For example, you enjoy a lovely afternoon walk and notice someone with a cute dog. You stop to pet them, chat with the owner, and ask, "is this a Jack Russell" only to be told that it's a completely different breed than you thought, leaving you to look a little silly.
This is a very common occurrence and can be confusing for someone not well versed in the numerous breeds of dogs in today's world. Specifically, in today's article, we are going to discuss breeds that look like they could be Pitbulls. But first, let's learn a little about the Pitbull's history, the breed's origins, and the standard traits.
Before scrolling down this list of dogs that look like Pitbulls, you can check out these other guides from our team at We Love Doodles: Dog Breeds That Look Like Pandas and Dog Breeds That Look Like a Fox.
Other Dog Breeds That Look Like Pitbulls
Now that we have a general knowledge of the Pitbull's history, traits and characteristics, let's jump into the other dog breeds that remind us of a Pitbull that you may have mixed up once or twice. As we mentioned earlier, this is common, so don't feel embarrassed for mixing up these breeds. But it's always nice to be educated, and that's the exact purpose of today's article. Let's dive in.
Pitbull Product Recommendations: Best Affordable Dog Food For Pitbulls and Best Brush For a Pitbull.
1. American Bull Dog
American Bulldogs are your average American dog, hence their name. They possess great strength, endurance, agility, and a friendly attitude. Historically, they were bred to be utility dogs for working the farm. They came to the United States in the 1800s with immigrants who brought their working bulldogs.
Small farmers and ranchers used this all-around working dog for many tasks, including farm guardians, stock dogs, and catch dogs. Their hardworking nature is what kept the breed alive today.
Due to their strong, muscular stance, wide head, and cute snout strongly resemble the Pitbull. It's very easy to get these two confused. When it comes to personality, both of these breeds are good with children and other dogs.
2. Cane Corso
If you see one of these guys in the street, you may think that it is a giant Pitbull, but it is a Cane, Corso. Unlike the Pitbull, which stands at about 17-19 inches tall with an average weight ranging between 30 to 85 pounds, the Cane Corso is known to be nearly 28 inches at the shoulder and often weighs more than 100 pounds.
These breeds have their large heads and muscular build that shows through a short, stiff coat in common when it comes to the physical features. Many may find these breeds intimidating, just like that of the Pitbull. Like Pitbull, Corsi is intelligent, loyal, eager to please, versatile, and intensely loyal to their humans.
3. Boxer
Like the Cane Corso, you might think this breed is a large Pitbull. Boxers stand at about 25 inches and weigh 60-80 pounds. Not as big of a difference as the Cane Corso, so that this one might be easily confused with the Pitbull's size. Like the Pitbull, the Boxer has a large head, a muscular and strong stance, and short and stiff hair.
One difference you might see is that some owners will pin the ears of a Boxer, making them stand straight up. They also have a much more squished-looking snout than a Pitbull, which will be a dead giveaway when identifying this breed. Like Pitbulls, the Boxer's patience and protective nature have earned them a reputation as great dogs with children.
4. Dogo Argentino
You may have never heard of the Dogo Argentino, but you have to admit that their name is fun to say. The Dogo Argentino is a pack-hunting dog, bred for pursuing big-game such as wild boar and puma. Of course, they possess a serious athlete's strength, intelligence, and quick responsiveness.
Just like the Pitbull, they have a short, plain, and smooth coat – one distinction though is that the Dogo Argentino's coat is completely white, but a dark patch near the eye is permitted as long as it doesn't cover more than 10% of the head.
When it comes to the Pitbull, you'll find a wide variety of coat colors, so this is a great way to differentiate the two. Like the Pitbull, the Dogo Argentino has a strong head supported by a thick, elegant neck that connects to a balanced body, which is sustained by straight, substantial forelegs and very muscular hindquarters.
5. Bull Mastiff
You might be interested to learn that the Bullmastiffs result from Bulldog and Mastiff crosses, which could explain why they look similar to a Pitbull. Standing as high as 27 inches at the shoulder and weighing between 100 and 130 pounds, this breed is much larger than our friend, the Pitbull.
After the first impression made by the Bullmastiff's size, large, broad head that convinces you that it could be a Pitbull, but the number of wrinkles on a Bullmastiff's face will be your distinguishing feature to look for. Like the Pitbull, the Bullmastiff is an outstanding protector and family companion.
6. Presa Canario
The Presa Canario, or full name "Perro de Presa Canario," is a robustly built dog with a fierce loyalty to its owner, just like the Pitbull. Not much is known about their history, but we do know the function for which these dogs were developed: guarding farms, working cattle, and exterminating wild or stray dogs. The Presa Canario is obedient, docile with family members, and very dedicated to its owner but can be suspicious of strangers, making them an amazing guard dog.
7. Boerboel
The Boerboel is quite a site to see. This smooth-coated superhero-looking dog can stand as high as 27 inches at the shoulder and weigh as much as you. (An average of 150-200 pounds is common for this breed) They could be confused with a Pitbull due to their broad and blocky head, powerful jaws, and thick muscles from neck to rump.
Like the Pitbull, the Boerboel breed is devoted to protecting the people and places he loves. When it comes to their personality, these breeds have a lot of similarities. Both are good with kids, loyal to their owners, affectionate, easily trained, and have high energy and playfulness levels.
8. Ambullneo Mastiff
The Ambullneo Mastiff is not a well-known dog, which is surprising due to its similarities to the popular Pitbull. This Mastiff is one of those dogs that look like Pitbulls, specifically in their facial and bodily build, because they have a less droopy face than an average mastiff and short, pointy ears. Unlike the Pitbull, which comes in various colors, the Ambullneo Mastiff is typically all black or deep gray with dark eyes.
They have been more recently developed breeds, so we don't know much about their history, other than they are bred with three types of European mastiffs and three types of bulldogs mixed to create the Ambullneo. Like the Pitbull, they bond quickly with their family and are protective, offering loyal companionship and loving cuddles.
9. Bull Terrier
The Bull Terrier is probably one of our list's most specific appearances. Their oval-shaped face and small, pointed ears are hard to miss. They have a similar build to the Pitbull. However, being low to the ground, stocky, and full of muscle, standing around 22 inches tall, you may get these two breeds confused without seeing their faces. They are known to have goofy personalities because they are so sweet.
Pitbull's History and Characteristics
The "Pitbull," or American Pitbull Terrier, breed has gained itself a sorted past and reputation. They were initially bred in the United Kingdom, and the dogs were first used as fighting dogs in a cruel sport called "bull baiting," where the dogs were trained to fight a bull for hours until it collapsed. In another scenario, the Pitbull breed was trained to fight rats in a pit.
The combination of these horrifying sports is how the breed earned its common nickname you see used today – "Pit" and "Bull" conjoin to form Pitbull. People are usually unaware of the nickname, but "pit bull" isn't a breed at all.
This term describes a few different breeds, such as the American Pitbull Terrier, the Bull Terrier, the American Staffordshire Terrier, and the Staffordshire Bull Terrier. Throughout the centuries of the 1800s and 1900s is where we see Animal Cruelty Acts come into effect, which saved the "Pitbull" from this reputation for violence and fighting, which unfortunately still lingers around even in today's world.
Specifically, in the 1900s, British immigrants brought this loving breed to America. They put them to work in normal conditions for a dog of their size and stature, such as herding cattle and sheep, guarding families against thieves and wild animals, and helping owners on hunts. You may have heard the term "Nanny Dog" used to describe Pitbulls. This was coined due to their loyal and loving demeanor toward humans, especially children.
Pitbull Personality
As time continues, the "Pitbull" continues to move past their violent reputation and become known as the loyal, loving companions they truly are. Below are a few traits that Pitbulls possess. Of course, these traits are not specific to the Pitbull, so you may have seen other breeds with these temperaments. We'll get into this shortly.
Very affectionate with family, kids, and strangers
Intelligent
Easy to train
High energy and playfulness
Protective nature
Pitbull Physical Traits
The Pitbull is a medium to the large-sized dog standing about 17-19 inches tall. Their weight can range quite a bit, between 30 to 85 pounds. This is why they can be categorized as medium or large.
Their coats are short, stiff, and shiny. You can find a Pitbull with many colors and patterns in their coats. Additionally, they do not require much grooming. Pitbulls are known to shed, but if you asked us, we think that dog hair in the house is a small price for an amazing best friend.
Conclusion For "Dogs That Look Like Pitbulls"
As we learned today, it is common to misname breeds you may see while you are out and about in your everyday life. The Pitbull is characterized as being a medium to a large-sized working dog that is very strong, with large heads and a muscular build covered by a short coat that varies in color.
Their personalities are very affectionate with family, kids, and strangers, intelligent, easy to train, and possess high levels of energy and protectiveness towards their owners. As you can see, many other breeds could easily be confused with the Pitbull, whether for their looks or personality traits. We hope that this article gave you a good basis of knowledge to tell the difference between all these beautiful breeds.
For more guides similar to this list of dog breeders that look like Pitbulls, you can check out:
You can learn more about what dogs look like Pitbulls by watching "These 10 Dog Breeds Look Like Pitbulls" down below: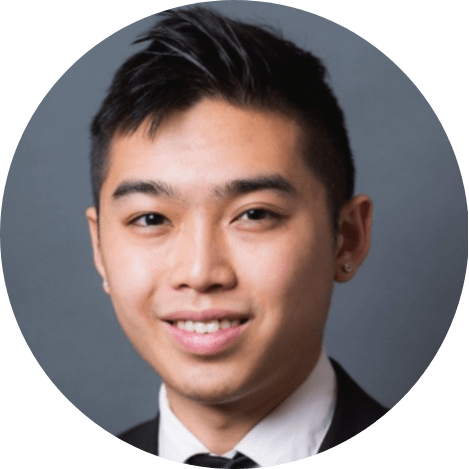 Andy is a full-time animal rescuer and owner of a toy doodle. When he's not saving dogs, Andy is one of our core writers and editors. He has been writing about dogs for over a decade. Andy joined our team because he believes that words are powerful tools that can change a dog's life for the better.
Why Trust We Love Doodles?
At We Love Doodles, we're a team of writers, veterinarians, and puppy trainers that love dogs. Our team of qualified experts researches and provides reliable information on a wide range of dog topics. Our reviews are based on customer feedback, hands-on testing, and in-depth analysis. We are fully transparent and honest to our community of dog owners and future owners.