Dog rescues play a vital role in saving dogs from horrific circumstances such as abuse, abandonment, and violence. However, despite their commendable work, they've not been getting the recognition they deserve. Therefore, we've attempted to highlight the top dog rescues in Scotland and their contributions in this article.
Dog rescues are instrumental in providing food, shelter, veterinary care, and sterilization care for homeless animals irrespective of their breed and age. They also conduct and facilitate the training and rehabilitation of unwanted dogs.
Moreover, they re-home surrendered pets to suitable applicants in an attempt to provide loving homes to abandoned dogs and save them from euthanasia. Hearteningly, more and more people are choosing to adopt rescue dogs rather than buy from breeders.
We encourage adoption with all our hearts, which is why, in this article, we have featured 8 of the best dog rescues in Scotland.
1. Borders Pet Rescue
Established in 1988, Borders Pet Rescue is based in Earlston, Scotland, and has been engaged in the rescue and re-homing of pets for the past three decades. Their team is very passionate about pet rescue in Scotland and the rehabilitation of abandoned pets.
Borders Pet Rescue provides comprehensive pet adoption services. It successfully shelters and re-homes more than 200 pets every year, including dogs of all breeds and sizes.
They also provide veterinary care and behavioral training to give the dogs in their care the best chance at finding a permanent and loving home. Moreover, they make sure that all dogs are neutered or spayed, microchipped, and groomed.
In addition, the organization spreads awareness about responsible pet ownership. It also provides neutering services to minimize the burden of unwanted, stray, and feral dogs in society.
The animal-loving team at Borders Pet Rescue also provides education and support for new parents. You can visit their website to check out the list of dogs available for adoption.
Dog Rescue Information:
2. Scottish Animal Welfare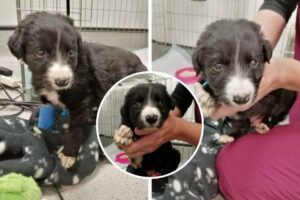 The Scottish Animal Welfare facility, located in Glasgow, operates 24 hours and serves as a full-time shelter for animals. It offers care, rehabilitation, and re-homing services to homeless, distressed, and injured pets.
The facility is proud to be at the forefront of efforts towards preventing cruelty to animals. In addition, they offer a full range of services, including wildlife rescue, re-homing of pets, and the treatment for injured animals and those with diseases.
Moreover, the organization promotes the human/animal bond and the myriad medical, social, and psychological benefits gained from animal companionship. The team at Scottish Animal Welfare also facilitates adoption services for potential parents.
Scottish Animal Welfare considers re-homing dogs a big responsibility; they carefully vet the applicants. The suitable candidates are then matched to dogs based on the dog's age, breed, temperament, and personality.
Moreover, the facility ensures that all dogs are vaccinated, microchipped, and neutered or spayed. They even provide vouchers to neuter/spay puppies once they reach the right age.
You can call them to ask for more information about pet adoption; their helpline is open Monday – Friday from 9:30 am to 5:30 pm (GMT).
Dog Rescue Information:
3. Islay Dog Rescue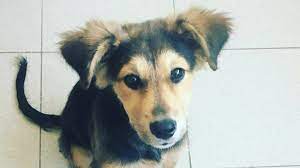 Islay Dog Rescue is located in Ayrshire. This dog rescue facility is operated by Lorraine Jardine and a team of enthusiastic volunteers from Glen Islay Farm.
Lorraine and the team are committed to rescuing dogs that are on the verge of death. It offers lost and homeless dogs a shelter of love and compassion.
Islay Dog Rescue has been operating for over a decade now, and since its inception, this not-for-profit organization has successfully rescued and sheltered hundreds of pets. The team at Islay Dog Rescue is passionate about the work they do, focusing on small dog rescue in Scotland and always looks out for suitable parents so that maximum pets are re-homed.
The facility offers various services, including but not limited to veterinary health checks, flea treatment, health and behavioral assessments, neutering, and spaying, to all its rescues.
Dog Rescue Information:
Check out for more: Best Dog Rescues in Chicago! and Best Dog Rescues in Ohio!
4. Until Every Dog Has a Home
This rescue, rehab, and re-homing charity is a caring shelter for stray, unwanted, and lost dogs. Until Every Dog Has a Home proudly accommodates dogs of all sizes, ages, and breeds.
The charity was founded with the mission to help abandoned, and troubled dogs live better lives. Over time, it has evolved into a complete rehabilitation center for dogs in need of various treatments.
Today, this charity provides various services while specializing in working with dogs with bite histories, aggressive tendencies, and behavioral problems. The facility promotes modern, technical, and ethical methods of handling and training the rescued dogs.
The best thing about this rescue is that they provide lifetime shelter to dogs who cannot be re-homed due to their behavioral or medical issues. Moreover, they provide rehabilitation services to train dogs with behavioral problems so they can become fit for re-homing.
If you are in or around Aberdeen and want to adopt a dog, visit this special charity or check the available dogs online to get the process started.
Dog Rescue Information:
5. Dog Aid Society of Scotland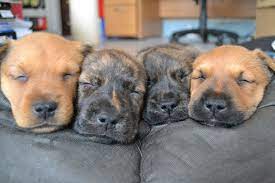 The Dog Aid Society of Scotland is a Charitable Incorporated Organization. It does not receive any government funding and operates entirely through donations and memberships. It was founded back in 1956 as a resort for needy, injured, and homeless pets.
The primary objective of this dog rescue is the overall well-being of puppies. The facility provides services such as veterinary aid, neutering, parent training, and more.
The Dog Aid Society of Scotland also offers financial support to low-income dog parents through its neutering and veterinary aid schemes. This organization is regarded as one of the oldest and most trustworthy dog rescues in Scotland.
All of the dogs in this facility are neutered/spayed, microchipped, and vaccinated. To adopt a dog from the Dog Aid Society, you must submit an online application which will be scrutinized in a rigorous vetting process.
Once you're selected, the organization will arrange a home visit to understand your personality, lifestyle, and breed preferences. Afterward, you be matched with an adoptable dog, and a settling-in period of 2 weeks will commence. A follow-up visit is conducted after 2 weeks for support and advice.
Dog Rescue Information:
6. Perthshire Abandoned Dogs Society
Perthshire Abandoned Dogs Society (PADS) was founded in 1985 by a devoted animal lover, Sylvia Hales. This charity is located in Perth, hosting over 30 dogs in the kennels.
It is regarded as a trusted small dog rescue in Scotland. The kennels of PADS have been recently renovated and can now accommodate more dogs.
Sylvia and her team are committed to providing a nourishing safe abode to the rescued dogs through love, compassion, and care. Their kennels are supervised by veterinary and re-homing experts.
Besides, PADS also has a small hospital unit where the necessary health checks and veterinary care is provided to the dogs. Therefore, you can rest assured that the dogs available for adoption are healthy and well-loved.
To adopt a PADS dog, you must fill out and submit their adoption application form. If your application is successful, you'll be invited to meet your chosen dog at the Kennels.
It is the policy of this dog rescue to provide as much information as possible about adoptable dogs. They also provide any behavioral tendencies or health issues that may arise.
If everything goes smoothly, the dog will be yours. However, inspectors from PADS will come for a follow-up visit after a few weeks.
Dog Rescue Information:
7. Scottish SPCA
Founded way back in 1839, Scotland's Animal Welfare Charity has been serving pets and families in Lothians and Edinburgh for the past two centuries.
The organization has a team of experienced and dedicated rescue officers who work 24/7 to facilitate animals that need help. These officers reach rescue dogs from several different circumstances, including road injuries, trapped pets, and more.
The Scottish SPCA lovably looks after the needs of rescued pets until they are reunited with their owners. It provides first aid, medical supervision, and veterinary care to rescued animals. This organization is regarded as the pioneer welfare charity of pet rescue in Scotland.
Dog Rescue Information:
8. Dogs Trust
This facility was founded more than three decades ago as one of the largest dog welfare societies in Scotland. Dogs Trust, the last in this list of dog rescues in Scotland, aims to connect homeless and abandoned dogs with caring forever parents.
This charity is based in Glasgow but has centers across Scotland where pets can be taken for rehabilitation, treatment, and re-homing. Dog Trust provides dog care, dog training, behavioral treatment, and more.
In addition, this trust also offers re-homing services for pet owners who are no longer able to look after their beloved pets the way they deserve. The team personally visits the home of the potential new owners and conducts interviews to make sure that your pet goes to a loving new home.
Moreover, this organization welcomes the general public to participate through fundraising, membership, sponsorship, philanthropy, corporate partnerships, and more.
Dog Rescue Information:
How to Choose a Dog Rescue in Scotland
There are a number of animal rescues operating in Scotland. If you have rescued a dog and looking for a trusted shelter for the animal, you must choose a reputable and reliable dog rescue. This will ensure that the rescued pet goes into safe hands and gets a better future.
For this purpose, you need to have all the following points in a checklist ticked.
Does the organization cover your area?
What is the reputation of the rescue?
Does the rescue have enough resources required to look after the dog?
Is the rescue owned and managed by a devoted/committed team?
On the other hand, if you are looking to adopt a dog from one of the dog rescues in Scotland, then create a checklist of the following essential points:
Is the dog rescue reputable enough?
If you need a purebred dog, confirm if the rescue shelters purebred dogs?
Does the rescue offer adequate veterinary and medical facilities?
How does the rescue group acquire dogs?
Is the rescue group ready to provide a complete history of the dog?
Conclusion For The Best Dog Rescues in Scotland
All the information provided about the rescue groups has been acquired from reliable and authentic sources. We believe that it would deliver the needed guidance about the best dog rescues in Scotland.
Despite the availability of facts, we always recommend you make an on-site visit to these rescues in order to obtain first-hand information.
You will also like:
Garrett loves animals and is a huge advocate for all Doodle dog breeds. He owns his own Goldendoodle named Kona. In addition, he volunteers at the Humane Society of Silicon Valley, where he fosters dogs and helps animals. Garrett enjoys writing about Doodles and believes that dogs can teach humans more about how to live than humans can teach a dog.
Why Trust We Love Doodles?
At We Love Doodles, we're a team of writers, veterinarians, and puppy trainers that love dogs. Our team of qualified experts researches and provides reliable information on a wide range of dog topics. Our reviews are based on customer feedback, hands-on testing, and in-depth analysis. We are fully transparent and honest to our community of dog owners and future owners.