If you're searching for the best dog rescues in Melbourne, then you've come to the right place. Whether you've grown up with pets or you've dreamed of owning them all your life, the moment you decide it's finally time to bring home a furry friend is a very exciting one.
You may already know that owning a dog (or any other pet) requires a lot of attention and time, but did you know that the process of choosing what to adopt and from where can be just as time-consuming?
For one thing, you need to think about whether you're looking for a small or big pet, whether you want a puppy or an adult dog, and whether you want an energetic puppy or a lazier one, among other considerations. In some cases, you may be particularly interested in owning a specific breed like a sweet Goldendoodle, or you may not be very picky about the breed at all.
Whatever your personal preferences are, it is always recommended that you search for your new pet in local shelters rather than from breeders. Shelters help rehome animals that are full of love and joy to bring you, and you can even find the breed of your dreams at animal shelters, too.
Before scrolling down this list of dog rescues in Melbourne, check out these other guides from our team at We Love Doodles: Ways to Find Hypoallergenic Dog Rescues and Best Dog Rescues in Quebec.
Find a Dog Rescue Near Me in Melbourne
If you're ready to adopt a dog it's time to start the search for animal shelters in your area. If you're looking for dog rescues in the Melbourne area, look no further. We took the time and liberty of compiling a list of the very best dog rescues in the area to save you time.
Dog Product Recommendations: Best Slicker Brush For Large Dogs and Best Dog House For Hot Weather.
1. Second Chance Animal Rescue
One of the best animal rescues in the Melbourne area is undoubtedly Second Chance Animal Rescue. This non-profit rescue came onto the scene in Melbourne in 2008 and has a wonderful staff of professional vets, foster families, and volunteers who collaborate to save dogs and cats from high kill shelters in the area.
All animals rescued from shelters are then placed in foster homes while they await adoption. This setup is far better for the animals from a psychological standpoint because they can relax in a stress-free environment and become accustomed to life in a family home.
Between 2008 and 2019, Second Chance reported that they had saved over 10,000 animals across Victoria, finding new loving homes for each of them. All adoptable pets are listed on their site, and each listed animal is spayed or neutered, vaccinated, microchipped, and fully examined by a professional vet.
Second Chance Animal Rescue Details
2. Animal Aid
Animal Aid is another fantastic animal rescue organization in the Melbourne area. They proudly offer refuge to lost, abandoned, surrendered, abused, or unwanted animals.
Once an animal comes to Animal Aid, the professional and caring staff works hard to assess what the best next steps would be. Their first move is always to see if they can reunite an animal with its owners (if it had any), but if this fails they help find a new, loving home for them.
In addition to the wonderful care with which they help animals find their homes, they also have a lot of very helpful resources to aid pets and pet owners, such as vet clinics, dog training, and more. Before listing any animals on their site for adoption, each animal is thoroughly checked for any health issues and behavioral problems.
They understand the necessity for pets and owners to have compatible temperaments, which is why they work hard to identify potential issues that may make an animal uncomfortable in a new home. All adoptable dogs are microchipped, vaccinated, spayed or neutered, and de-wormed and de-flea before being listed.
Animal Aid Details
3. Homeless Hounds Animal Rescue
Homeless Hounds first made an appearance in Melbourne in 2011, and it has been changing animal and human lives ever since.
This organization boasts a massive volunteer network full of dedicated and passionate people who love to help give animals the love and care they deserve. These volunteers help rehabilitate, rehome, and rescue animals that need their help.
Once an animal has been rescued and brought to Homeless Hounds, they are fully checked by a professional vet for any health concerns and treated for whatever issues are discovered during the checkup.
In addition to receiving the necessary medical attention, all animals are also given any training and behavior correction they may require.
Homeless Hounds believes that truly making a difference for animals means equipping them with the skillset they need to thrive in a family environment and prevent them from re-entering the shelter system.
In addition to their great work with animals, they have wonderful community outreach programs with which they educate local communities on responsible pet ownership and animal welfare.
Homeless Hounds Animal Rescue Details
4. Save-A-Dog Scheme
Save-A-Dog Scheme is one of the oldest rescues on this list, having made its Melbourne debut in the 1980s. In the subsequent years since its opening, Save-A-Dog has helped save thousands of dogs in the Melbourne area.
This rescue is devoted to operating as a no-kill shelter and will work with an animal for as long as it takes to find them their loving forever home.
All new animals to the shelter are given a thorough checkup, and if any medical issues are discovered they are treated immediately.
All adoptable animals are listed on their site, and before listing, they are all spayed or neutered, vaccinated, microchipped, and treated for fleas and worms.
This non-profit organization depends fully on community donations, so be sure to look into donation options on your next visit.
Save-A-Dog Scheme Details
5. Australian Working Dog Rescue
Last on the list of the best dog rescues in Melbourne is "Australian Working Dog Rescue." This wonderful non-profit rescue focuses on pulling working dog breeds from shelters and pounds around Melbourne.
Many Melbourne shelters are high-kill, and this rescue is determined to save as many working dog breeds from that unhappy fate as they can. All rescued dogs are medically checked and treated, vaccinated, spayed or neutered, microchipped, treated for fleas and worms, and behaviorally rehabilitated if necessary.
Each dog pulled from the shelters to join the Australian Working Dog Rescue family has its history and background, so each dog is a different age, temperament, level of health, etc.
Some dogs are youthful and energetic and would make wonderful farm dogs, while others may need a loving and calm family to care for them in a peaceful environment. To pay for all of their services and medical expenses (and to keep these dogs out of the shelter system in the future), each dog is adoptable for a fee from this rescue.
Mature adult dogs have a fee of $450 and puppies have a fee of $495. If you're interested in providing a loving home for a senior working dog, you can adopt one between the ages of 8-10 for $200, and any over the age of ten for a donation of any size you choose.
Australian Working Dog Rescue Details
Make Sure You're Ready to Adopt a Dog in Melbourne
Owning any pet requires a lot of time and attention, not to mention money to cover their expenses. One of the reasons why so many dogs end up in the shelter system, to begin with, is because over-zealous owners took on more than they could handle and ended up having to surrender their new pet.
Puppies in particular are a lot of work— they are babies, after all. Many people can get swept up in the exciting possibility of owning their first pet, and as a result, they can overlook the very real work that goes into caring for an animal.
If you've never owned a pet before and are looking to adopt your first fur baby, we recommend doing extensive research to discover exactly what you can expect from your new adopted pet.
It's also a great idea to contact someone you know that has a pet of a similar age/size to the one you're interested in adopting.
This way you'll be able to ask more specific questions like how much they spend on food for their pet, how often they play or exercise, and what the most difficult parts of pet ownership are.
Related: What You Should Know About Puppy Mills.
Conclusion For The "Best Dog Rescues in Melbourne"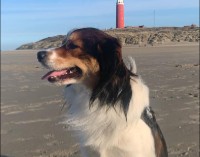 Adopting your first (or newest) pet is an incredibly exciting time, and you have the potential to make a world of difference for your new companion.
All of the rescues on this list are wonderful choices for dog rescues in Melbourne, and all are preferable options to purchasing from a breeder. We hope you found this list helpful and we're so excited for you and your new furry friend to find each other.
For more guides similar to this list of dog rescues in Melbourne, you can check out:
Before you decide to adopt a dog from a rescue shelter in Melbourne, you can learn more by watching "How to Prep For a Rescue Dog" down below: