If you're looking for the best dog parks in Portland, Oregon, you've come to the right place. Portland is a dog-friendly city with several dog parks in the area. The town also has a pet-friendly housing ordinance and holds an annual event called Dogtoberfest.
The event allows families with dogs to come and have a meet-over and doubles as a fundraising event for many dog rescues and shelter homes. It is necessary to allow your dog fun, exercise, and outdoor stimulation; it helps them socialize and become more amiable.
Outdoor exertion and companionship keep dogs physically healthy and mentally active, which later helps them relax when they get back home. The best part about dog parks is meeting other dog parents and learning about new dogs while creating a bond with your pet.
Some dog owners don't like visiting dog parks because it makes their dog(s) nervous. Learning about your dog's breed and preference for companionship can help you understand what dog parks and outdoor activities are good for them. The dog parks offer dogs a space to run, exercise, and play off-leash.
Whether you live in Portland or are visiting with a dog, there are many parks where you can take them to enjoy a lovely day out. Finding the best from a long list can be overwhelming, so we have short-listed the best ones for your help.
Before you scroll further down this list of dog parks in Portland, Oregon, you can check out these other dog-related recommendations from our team at We Love Doodles: Best Indoor Dog Parks in Portland and Best Pet Stores in Portland.
Find a Dog Park Near Me in Portland, Oregon
Let's look at some of the dog-friendly parks in Portland, Oregon.
Dog Product Recommendations: Best Dog Training Shock Collars and Best Dog GPS Trackers.
1. Irving Park
Acquired in 1920, Irving Park is one of the oldest in North Eastern Portland, Oregon, with a 16 acres area (about twice the Lincoln Memorial Reflecting Pool). The land was originally owned by William Irving, after whom the neighborhood was named.
Park facilities include fields for sports like soccer, baseball, and softball, with courts for basketball, volleyball, and tennis. It also has picnic tables, horseshoe pits, and paved paths for families to spend time together.
In addition, they have an area where dogs can walk off-leash from 5 am to 10 am and 6 pm to midnight. The off-leash timings may change according to the park policy, so check out their website before planning a trip.
Irving Park is one of the best dog parks in Portland, Oregon, so it has a lot of visitors. The park allows dogs of all sizes and breeds and offers a large off-leash area so everyone can have a delightful outdoor time.
In addition, Portland Parks and Recreation and the Bureau of Environmental Services collaborated to build a nature patch that captures rainwater and adds natural features to the park.
It fosters wildlife habitats and offers entertainment and attraction for the people of Portland. There is no cost for the entrance to the park; it's accessible to all locals and tourists.
Irving Park Details
2. Laurelhurst Park
Laurelhurst Park was the first ever city park to receive recognition in the National Register of Historic places. Once named the 'Most Beautiful Park' by Pacific Coast Parks Association, Laurelhurst Park is located in Portland, Oregon.
It is a pet-friendly park, acquired in 1909, which makes it a beloved spot for many families who want to bring out their dogs for walks. It is 32.27 acres, making it big enough for all dogs. The park is famous for its vast pond, which was once home to several ducks and swans.
It now has a tiny, green plant, Duckweed which serves as a food source for the resident fish and birds. The crown of chirping birds around it is pretty relaxing and calming. The park has an acre of off-leash dog area at the pond's southern end.
It is right next to the pond, which is a win-win for people who want to walk their dogs while enjoying a good view. The park has fresh water available on site but does bring your dogs' poop bags to keep the area clean.
The most prominent complaint people usually have is that other dog owners don't care about the hygiene and safety of fellow pets. Make sure you're not one of them, as it is the most well-maintained off-leash dog park in Portland, Oregon, and it takes $274,000 a year to take care of this park.
Other amenities of Laurelhurst Park include a soccer field, basketball court, volleyball court, playground, historical site, tennis court, picnic site with tables, paved and unpaved paths, stage, public art, and restroom. You can make reservations for the picnic site with tables, but you don't need any reservations to take your dog.
Laurelhurst Park Details
3. Alberta Park
Located in Northeast Portland, Oregon, Alberta Park is one of the oldest parks in the city. It was acquired in 1921, and since then, it has been maintained and run by different groups of volunteers.
Today, Friends of Alberta Park, a volunteer group, manages and takes care of the park. The park is 16.40 acres, almost as big as Irving Park. It is a well-known off-leash dog park in Portland, Oregon, with a vast area dedicated to dogs only.
Other park facilities include paved and unpaved paths, picnic tables for friends' meetups and family parties, a softball field, a soccer field, a tennis court, and a basketball court. It also has a playground with swings or slides and a nature patch featuring forest plantings, boulders, root wads, and nurse logs.
It is a hub of the urban forest and has some of the most intriguing plants. It has space to plant large-form trees, which creates a canopy for people to benefit from improved air and water quality. It also helps maintain the temperature in the summer, so people love coming to Alberta Park.
Adding onto the nature patches in this developed park provides natural experiences for the people and a habitat for wildlife. However, none of it is harmful to pets or visitors. The park is open for dogs from 5 pm till midnight.
Alberta Park Details
4. Arbor Lodge Park
Formed in the 1940s, Arbor Lodge Park is one of the most-visited dog-friendly parks in Portland, Oregon. It has a size of 8.69 acres, allowing people and dogs to come and enjoy the natural park. In 2012, the private-public partnership managing the park built Harper's Playground, accessible to everyone.
It is the first of these universally accessible playgrounds in the Portland area. The thoughtful design and architecture of Arbor Lodge Park allow differently-abled people to come here and enjoy themselves just like anyone else.
Additionally, it has a large dog off-leash area where people can bring their dogs for walks, jogs, and exercise any time of the day. They allow all breeds of dogs and charge a fee of $9 for adults and $7 for children above 2.
The off-leash area is unfenced and a playground for all the puppies who want to stretch their legs and have fun with other dog friends. The place is grassy but fine, allowing the puppies to roam freely and wrestle with and chase each other.
The area has trees to provide shade on sunny days for the dog's parents and has picnic tables for families to enjoy their time out while their dogs enjoy their own. However, the area is surrounded by paved paths where people cycle, so it's better to keep an eye on your dog and ensure they don't charge suddenly.
Be sure to take your water, cleaning bags, and mutt mitts to avoid any trouble. The park is certifiably pest-free, so you can walk your dog freely on-leash through the rest of Arbor Lodge Park without fearing when they sniff at a corner.
The place is perfect for making new friends and spending time in the sun. There are many attractions for kids, too, with accessible hills with slides, climbing nets, swing sets for standard and infant sizes, and much more.
Arbor Lodge Park Details
5. Couch Park
Couch Park is the last on the list of excellent dog parks in Portland, Oregon. It is much smaller in size, with only 2.4 acres of land, but it is well-maintained and hence, a favorite among locals.
The place has a vast playground with exciting equipment and an off-leash dog area where puppies can enjoy their outdoor time freely. The dog area has boundaries marked by significant signposts visible from a distance because dogs are not allowed to exercise off-leash in the park other than the designated one.
A school is nearby, and pet owners with dogs that don't get along well with children are advised to take caution. Even walking the dog from the park to the parking area without a leash violates the rules as it is unsafe for the dogs and the people present.
Also, some students come to the park for recreational purposes, and it can get loud, so if your dog is not okay with that, be sure to plan timings when it's quieter. Off-leash timings vary from season to season, so check out their website for updated information.
The dog park, albeit not fenced, is surrounded by trees and bushes. It is an excellent place for dogs who understand vocal commands and a good place for such training. They can play with other mates inside the dog park and socialize.
The bushes are a partial barrier so owners can relax while watching their dogs. There is a poop bag dispenser at the boundary signage, but bag supplies can run out, so it is better to carry your own. Cleaning after your dog is an easy chore that must become a part of routine outdoor walks with your dog.
Arbor Lodge Park Details
Conclusion For The "Best Dog Parks in Portland, Oregon"
It is fun to spend outdoor time with your dog. It allows bonding between you two and helps them become friendlier. They get to learn how to behave around other dogs and children. However, it is necessary to ensure the safety of others and your dog when walking them off-leash.
It is also essential to clean up after your dog when you take them out in public. There are many dog parks in Portland, Oregon, where you can take your puppy for walks, exercise, playtime, and meetups.
It is suitable for their health to walk off-leash and enjoy their time in the sun. But before you take your dog to the park, make sure your dog is vaccinated and has been neutered or spayed. Happy trailing.
For more guides similar to this list of dog parks in Portland, Oregon, you can check out these other dog-related recommendations from our team:
Before you bring your companion to a dog park in Portland, you can see what the settings are like by watching "Happy Dogs Play At Dog Park Compilation" down below: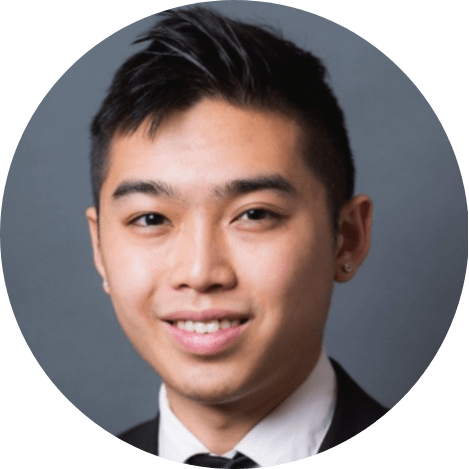 Andy is a full-time animal rescuer and owner of a toy doodle. When he's not saving dogs, Andy is one of our core writers and editors. He has been writing about dogs for over a decade. Andy joined our team because he believes that words are powerful tools that can change a dog's life for the better.
Why Trust We Love Doodles?
At We Love Doodles, we're a team of writers, veterinarians, and puppy trainers that love dogs. Our team of qualified experts researches and provides reliable information on a wide range of dog topics. Our reviews are based on customer feedback, hands-on testing, and in-depth analysis. We are fully transparent and honest to our community of dog owners and future owners.