If you're looking for a place to take your dog for a walk, this list of the best dog parks in Ann Arbor, Michigan, is for you. Do you have a dog? You've probably noticed that they have boundless energy, which means they need a lot of exercises. But what exactly is the best way to exercise your dog?
Trainers and vets recommend walks, physical games, agility training, etc. How to go about it? Take your four-legged friend to the local dog park. Besides keeping your dog physically active, dog parks also allow socialization.
Dogs can interact with other dogs and their owners in a safe and fun environment. Your pet can socialize with other dogs to avoid the risk of behavioral problems, such as aggression and fear. Socialization also helps build relationships between dogs and their owners or guardians.
All in all, dog parks are the perfect way for your dog to let out some steam and for you to enjoy some bonding time with your pet. Here are a few of the best dog parks in Ann Arbor that can help you achieve this goal.
Before you scroll further down this list of dog parks in Ann Arbor, Michigan, you can check out these other dog-related recommendations from our team at We Love Doodles: Best Dog Daycares in Ann Arbor and Best Pet Stores in Michigan.
Find a Dog Park Near Me in Ann Arbor, Michigan
Our team at We Love Doodles created this list of the best dog parks in Ann Arbor, Michigan, for you to check out.
Dog Product Recommendations: Best Baby Strollers with a Dog Compartment and Best Training Collars For Small Dogs.
1. Swift Run Dog Park
First on the list of the 5 best dog parks in Ann Arbor, Michigan, is Swift Run Dog Park, a popular destination for Ann Arbor residents and their canine companions. Swift Run Dog Park has 10 acres of playground divided into two gated sections where dogs can run, roughhouse, and play unrestrained by humans.
Smaller dogs weighing less than 20 pounds have a separate play area in the second enclosure, while big dogs have the run of the first fenced section. Although the off-leash play is permitted and even encouraged at Swift Run Dog Park, owners must always have a leash on hand.
The Swift Run Dog Park is an off-leash and fenced dog park in Ann Arbor, Michigan, and provides much-needed reprieve to dogs and dog owners as off-leash activities are prohibited within city limits.
This dog park is open to the public, but dog owners must obtain a permit to get off-leash access. To be considered for a permit, you must submit a valid rabies certificate, proof of city dog registration, the completed release form, and the required fee to Swift Run Dog Park personnel.
The park permits cost $50 per year for one dog, $35 per year for a spayed or neutered dog, $10 for each additional dog, and $5 for each other spayed or neutered dog. Apart from the enclosed dog play areas, the park grounds include walking paths and resting areas for dogs and their human companions. In addition, there are public restrooms available for human use.
Swift Run Dog Park Details
2. Olson Park
Olson Park spans 54 acres with natural features like woods, ponds, and creeks while providing recreational activities for humans and animals. The park has trails and paths for hiking and walking, bicycle tracks, dedicated sports areas, a rock-climbing pavilion, and a dog park.
Although the dog park is a small part of Olson Park, it is widely popular. It is also one of the 3 parks managed by the city of Ann Arbor, which means you must obtain a permit before bringing your dog to the park. To get a permit, dog owners must provide immunization records, a certification that their pet has been spayed or neutered, and a release of responsibility when applying for a dog license.
In addition, the city of Ann Arbor charges a small fee for the yearly license. Prices may vary depending on the number of dogs you have and how many parks you want to visit with them in the city.
A $25 annual pass is required to enter Olson Park with one dog, but if your dog is spayed or neutered, the charges will drop to $15. Moreover, the annual pass to visit all 3 dog parks in Ann Arbor costs $60. You can get the permit for your dog even if it hasn't been spayed or neutered for an additional fee.
The application form can be downloaded from the city of Ann Arbor's website (follow the link below) and then submitted in person to the city clerk's office for a license. The application form includes postal instructions if you prefer to pay by check rather than online.
Visitors arriving by car must use the single, central entrance on Dhu Varren Road, which also has a large parking lot. The entrance to Dhu Varren Road is on the north side, between Pontiac Trail and the Food Gatherers (Carrot Way). The park is open from 6 am to midnight.
Olson Park Details
3. Broadway Dog Park
Broadway Dog Park is the 3rd dog park managed by the city of Ann Arbor. This off-leash dog park in Ann Arbor, Michigan, spans 5 acres and is divided into enclosed small and large dog areas.
Although the park has paved paths for walking and jogging, it is famous for its 1.37 acres off-leash dog park with separate sections for big and small dogs. To gain access, dog owners must obtain a permit each year to use the off-leash areas.
The park is easy to access anywhere in the city; the Broadway Bridge connects Broadway Park to Argo Park & Nature Area and Riverside Park. Parking is available on Depot Street, accessible via footpaths from the Broadway Bridge.
Moreover, you can walk from the park to Wheeler Park, Riverside Park, Argo Park & Nature Area, Longshore Park, and Plymouth Parkway Park. You can get to a bus stop crossing Broadway Bridge from the park in a few minutes. It's open from 6 am to 12 am daily.
The permit costs are as follows:
$25/annually for one dog
$35/annually for spayed or neutered dogs,
$10/additional dogs,
$5/additional spayed or neutered dog
Broadway Dog Park Details
4. Paw Run Recreational Area
Paw Run Recreational Area is an 18-acre private park in Dexter, Michigan, a mere 15-minute ride from Ann Arbor. It has nearly a mile of mowed paths, a mowed play area with a pond and an agility yard, a secure double-gated entrance system, off-street parking, human seats, and water for both people and dogs.
You will gain access to a private recreation area when you join Paw Run. However, all dogs wishing to gain access must pass a temperament test first. They only allow people with friendly dogs to participate in Paw Run because they want everyone who comes here to have a good time with their pets.
Any dog who shows unjustified hostility toward other dogs or humans will be barred. Furthermore, any dog who joins Paw Run but becomes aggressive will be asked to leave. While formal obedience training is not required for Paw Run participation, it is strongly recommended.
Canine owners should also show proof of canine distemper virus (HDLP) titers or a recent HDLP vaccination. Puppies as young as seven weeks old are welcome at Paw Run. Children of all ages are welcome, but adults must accompany those under 16. Furthermore, minors are prohibited from agility yard structures or water features.
The following are the fee:
The $50 registration fee is for one month. Payments are Due every month.
A second dog costs $40 per month in rent, and each additional dog costs $10.
Dues for four months are $120 (for up to two dogs: $20 for each additional dog).
Annual expenses: $200 for one dog and $30 for a second dog.
Paw Run Recreational Area Details
5. Canton Dog Park
The last on the list of the 5 best dog parks in Ann Arbor, Michigan, is Canton Dog park, located just north of Cherry Hill off Denton Road. This dog park is not in Ann Arbor but Canton, a neighboring town just 14 minutes away. There are rules to keep everyone safe while the dogs run and play in the Park's six acres of a fenced-in outdoor area without their owners.
Large dogs (those weighing 20 pounds or more) have their section of the park, and smaller dogs (those weighing less than 20 pounds) also have their section. Moreover, dog owners are reminded to keep a close eye on their pets to avoid unpleasant situations.
You can apply for a dog park permit and license from the Clerk's Office. To obtain a dog license, you must have current rabies and DHLPP (Distemper) vaccination certificate signed by a licensed veterinarian.
The Clerk's Office can provide you with the most current fees for using the dog park and obtaining a license. The Canton dog park has water fountains and many waste disposal baskets across the park. The park is open all days of the week but will remain closed from 6:30 am to 9:30 am on Wednesdays.
Canton Dog Park Details
Choosing a Dog Park in Ann Arbor, Michigan
There are a few things to consider when choosing the perfect dog park. First, it is important to find one that is well-maintained and has plenty of amenities for you and your puppy. Many dog parks offer climbing structures, water fountains, benches, and even playgrounds for your puppy to explore.
Another key factor to remember when picking a dog park is whether or not it allows dogs of all shapes and sizes. Some parks are designed specifically for larger breeds, while others accommodate smaller dogs. It's also essential to ensure the park is clean and safe.
More Information About Best Dog Park in Ann Arbor, Michigan
It would help if you considered a few things when selecting a dog park for your puppy. First, is it close to where you live? If so, is the park large and well-maintained? Do friendly dogs frequent it? Finally, does the park have designated areas for off-leash play, supervised playtime, or both?
When choosing a dog park, make sure to take your puppy's weight and size into account. Some parks are designed for smaller dogs, while others are meant for larger ones. And, of course, always keep an eye on your puppy while they're playing outside.
Conclusion For The "Best Dog Parks in Ann Arbor, Michigan"
A dog park is an important part of any dog owner's arsenal. A dog park allows your pet to run and play without worrying about wandering off and can also help socialize them with other dogs.
In addition, providing a safe place for your puppy to play has improved their overall mood and behavior. We hope our list of dog parks helps you find a suitable park for your puppy.
For more guides similar to this list of dog parks in Ann Arbor, you can check out these other dog-related recommendations from our team:
Before you bring your dog companion to a dog park in Ann Arbor, you can learn more about dog parks by watching "Are Dog Parks a Good Idea For Your Dog" down below: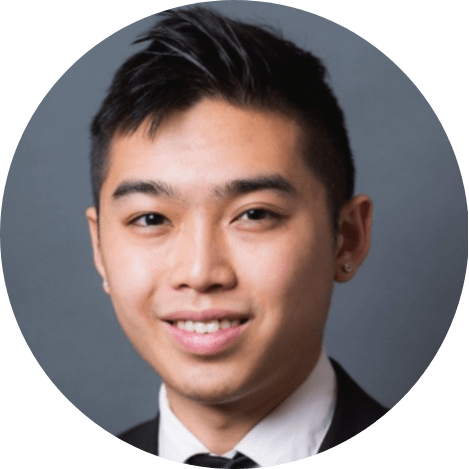 Andy is a full-time animal rescuer and owner of a toy doodle. When he's not saving dogs, Andy is one of our core writers and editors. He has been writing about dogs for over a decade. Andy joined our team because he believes that words are powerful tools that can change a dog's life for the better.
Why Trust We Love Doodles?
At We Love Doodles, we're a team of writers, veterinarians, and puppy trainers that love dogs. Our team of qualified experts researches and provides reliable information on a wide range of dog topics. Our reviews are based on customer feedback, hands-on testing, and in-depth analysis. We are fully transparent and honest to our community of dog owners and future owners.