Most people adore dogs, regardless of the breed. But if you're researching different dog breeds, you'll find that breeds start with every letter. As such, you may be wondering which dog breeds start with the letter T.
Dog breeds that start with the letter T include the Terrier, Taco Terrier, Tamaskan, Teacup Chihuahua, Teacup Maltese, Teacup Poodle, Teddy Roosevelt Terrier, Tenterfield Terrier, Texas Heeler, Thai Ridgeback, Tibetan Mastiff, and many more.
Keep reading below for a list of other dog breeds that start with the letter T.
Before you read this list of dog breeds that start with the letter T, check out: 12 Dog Breeds That Whine a Lot! (2023) and 13 Skinny Dog Breeds With Pictures! (2023).
Dog Breeds That Start With T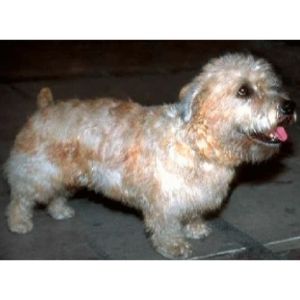 The following are some dog breeds that start with the letter T.
Taco Terrier
The famous Taco Terrier was made by breeding a Toy Fox Terrier with a Chihuahua. The outcome is a cute little lap dog that will become your greatest friend in no time. Many people who get a Taco Terrier fall in love with the breed because of the dog's enormous ears, adorable eyes, and devoted nature.
Taco Terriers may be little, but they pack a serious chomping punch thanks to their razor-sharp teeth. Don't let your Terrier get into your unfastened shoes or other soft stuff.
Dogs of the Taco Terrier breed are full of life and joy, making them wonderful pets. These dogs are great for active people but are not recommended for households with children.
Tamaskan
In the 1980s, a group of British breeders set out to create a new canine breed that resembled wolves. The German Shepherd, Siberian Husky, Alaskan Malamute, and Samoyed were all bred together to form the unique breed known as the Tamaskan.
This breed has a great knack for learning, and its intellect and athletic build make it an ideal candidate for the role of a working dog. They've also done quite well in dog sports like agility.
Tamaskans aren't the best choice for people who are just getting into dog ownership, or who plan to spend most of their time with their pet watching TV on the couch on the weekends. These dogs thrive when they get plenty of exercise and participate in challenging work or play.
Your Tamaskan needs early and consistent socialization and training if he or she is to grow up healthy, happy, and well-adjusted.
The best way to train a Tamaskan, like any other dog, is through praise and rewards. If you reprimand your dog too severely, he may respond by acting out a lot more.
These dogs are best suited for busy singles or families looking for constant company because of their severe separation anxiety.
Teacup Chihuahua
Chihuahuas are lively and sociable dogs with Mexican roots. While they may be suspicious of new people, once they get to know you, they become loyal, loving companions who are great with kids.
Although the breed was rediscovered in Mexico in the 19th century, modern dogs do not have a one-to-one genetic relationship with their ancestors. The Chihuahua region in Mexico inspired the naming of this dog breed.
A Teacup Chihuahua is simply a tinier version of the standard breed. Breeders have spent a lot of time selecting offspring from the smallest members of litters since it appears that customers prefer the smaller variants.
But this doesn't mean that Teacup Chihuahuas are a separate breed. Furthermore, the teacup is not recognized as a distinct breed by any international kennel associations.
Teacup Maltese
The Maltese have been around for a long time. Although it is generally agreed that Malta is where it all began, many historians believe that the Phoenicians brought it to Europe much before the rise of Greece in the fifth century BC.
From then on, this breed dominated the canine market in every major ancient culture, from the Greeks and Romans to the Chinese, who brought the breed back to Europe after the Middle Ages. The demand for small companion dogs has spurred the creation of the teacup variety.
This adorable and lovable pet will do great in a city apartment. It's great with people of all ages, but especially those with older, more mature children or those who don't have any kids because of the dog's high energy level.
Teacup Poodle
The Teacup Poodle is a designer variant of the popular Standard Poodle. Although the Poodle's origins are unknown, this breed has been popular in Western Europe for almost 400 years. Poodles are commonly associated with France, although the AKC maintains that they were first developed in Germany as water retrievers.
The breed has been employed for everything from retrieving to circus work in France, and its versatility is a testament to its trainability as well as dependability, regardless of where it originated.
Miniature and eventually Toy Poodles were developed in response to the rising demand for a smaller, more manageable form of the breed as the Standard Poodle's fame spread. The Teacup Poodle is simply a smaller version of the Standard Poodle.
As there are no set size criteria for AKC registration, American breeders simply developed smaller versions. The Teacup Poodle is no different in personality from any other Poodle breed, despite its diminutive stature.
Teddy Roosevelt Terrier
The Teddy Roosevelt Terrier, or "Teddy" for short, is a ratting dog breed that originated in the United States and shares characteristics, coat colors, and breed lineage with the Rat Terrier.
They come from a varied ancestry that comprises various Terrier varieties that arrived in the Americas with European settlers. Some speculate that the genetic makeup of these dogs includes Manchester Terriers, Bull Terriers, Italian Greyhounds, and Beagles.
These dogs range in size from small to medium, but all have a sturdy build and a coat that comes in a rainbow of colors. To meet breed criteria, however, they must have at least one white coat color. When compared to their Rat Terrier relatives, they have noticeably shorter legs.
A breed that has not forgotten its hunting roots, Teddies are lively and athletic dogs. They are devoted to their families and also make wonderful pets in a wide variety of environments, from suburban apartments to rural farms and all in between.
For working dogs, they have a surprisingly pleasant demeanor and adapt well to life in the home.
Tenterfield Terrier
The Tenterfield Terrier is an intelligent, energetic, and social canine. This dog evolved in England during the middle of the nineteenth century and is related to the small Fox Terrier. These dogs were brought to Australia by early settlers, and the name "Tenterfield Terrier" has stuck with them ever since.
They were named after a place in New South Wales, Australia. They were developed to rid farms and cities of foxes, rats, and various other pesty tiny animals.
Tenterfield Terriers are a popular breed for agility competitions because they are intelligent and incredibly quick. This Terrier breed is friendly, active, and able to adjust to new situations with ease. They're great with kids and cherish their time with loved ones.
Terrier
Terriers are bred for certain purposes, including pest control, guarding, and hunting. There are five distinct Terrier categories distinguished by size and purpose.
The Latin word for "earth" (terra) is where the word "Terrier" originates from. This is because Terriers "go to ground" and burrow to capture field rodents like chipmunks, mice, rats, moles, voles, badgers, otters, and foxes.
The Terrier is not a distinct dog breed but rather a category that includes all dogs with certain characteristics.
They come in a wide variety of shapes and sizes, with fur that can be anything from short and wiry to long and smooth and traits that span everything from daring and active to protective and loyal to smart and mischievous.
The progenitors of these dogs can be traced back to the British Isles. Despite their relative novelty, they have quickly become a popular choice for people looking for a working dog, a companion animal, or a family pet.
Texas Heeler
The Texas Heeler is the offspring of an Australian Shepherd and an Australian Cattle Dog. This variety of Heeler was first recorded in official documents in 1970, but its exact ancestry remains a mystery.
The goal of the breeding effort was to produce a dog with both the herding ability and the sociable nature of its parents. The state of Texas bears credit for creating this hybrid breed.
Texas Heelers are smart dogs that pay close attention to their environments. Originally developed for herding sheep and cattle, these dogs now find new homes with active families that enjoy the outdoors.
Despite its name, the Texas Heeler isn't a raucous breed. They have a calm demeanor and a good heart.
Thai Ridgeback
Domestication of the Thai Ridgeback occurred only about 350 years ago. They used to be wild dogs, packs of which could be spotted everywhere across southeast Asia thanks to their distinctive wedge-shaped heads, pointed muzzles, upright ears, colored tongues, and curled tails.
Despite AKC recognition since 1997, the breed is still extremely rare outside of Thailand. The American Kennel Club classifies Thai Ridgebacks as hounds. This breed is also known as the Pariah Dog or the Mah Thai Lang Ahn.
Coat colors in Thai Ridgebacks range from black to crimson to blue to fawn to brindle. It's important to note that not all dogs of the Thai Ridgeback breed have the characteristic crest of hair that runs along their spine and gives the breed its name.
The Thai Ridgeback is a very smart and independent dog. Because of this, they are not ideal for people who have never owned a dog before.
Tibetan Mastiff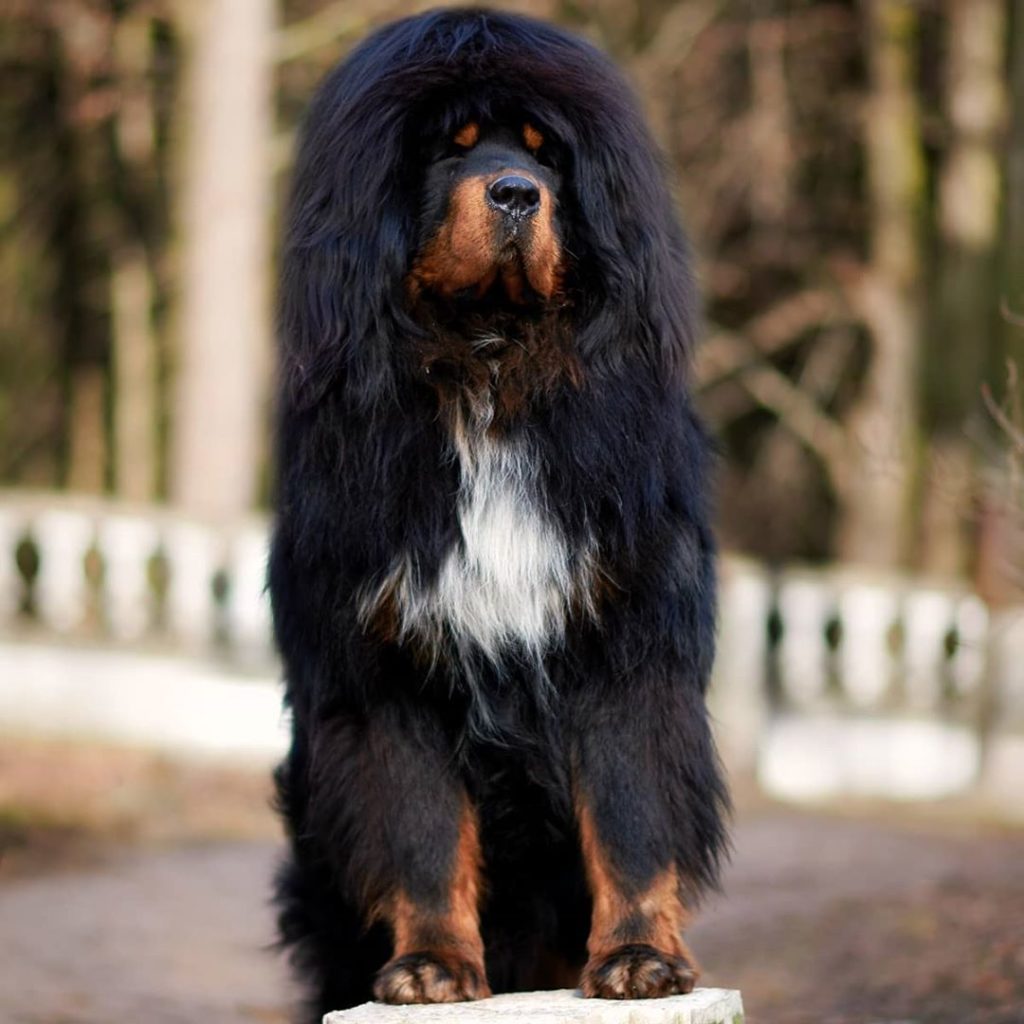 Nobody knows a great deal about the origins of Tibetan Mastiffs, even though they are a very old dog breed. They served as watchdogs for Tibetan monasteries and as security dogs for nomadic Tibetans.
Although the popularity of this breed has increased since the 1980s, it is still rare. According to genetic evidence, the Tibetan Mastiff is the ancestor of several other giant dog breeds. This includes the Bernese Mountain Dog, Rottweiler, Saint Bernard, and Great Pyrenees.
The typical lifespan of a Mastiff is between 10 and 12 years. These canines are known for their intelligence and autonomy. Their loyalty and protectiveness toward their families can make them aggressive if they haven't received the correct training and socialization. Only dog experts should consider adopting one of these dogs.
Tibetan Spaniel
The Tibetan Spaniel was developed in Asia to protect Buddhist monks and their lamas against unwanted visitors. The Tibetan Spaniel is a social dog that enjoys being in the company of humans.
This dog, sometimes known as a "Tibby," was developed specifically for Buddhist monks before making its way to the United States in the 1960s. They should not be left alone for lengthy periods because they prefer to be around their families.
Tibetan Terrier
A Tibetan Terrier looks like a bigger Lhasa Apso, which explains why the two are often confused. Tibetan Terriers, like Lhasa Apsos, have a deep historical connection to Buddhist monasteries. Both breeds are known for their long, obscuring front fringe.
Tibetan Terriers aren't Terriers at all; instead of being raised for pest control, they were developed to protect monasteries and herds for nomads. The lamas have dubbed this breed "the Holy Dog."
Although their woolly double coats make it difficult to see their bodies, Tibetan Terriers are medium-sized dogs with square bodies. They're great with people but need a lot of exercise because they're so lively.
Due to their strong-headed nature, Tibetan Terriers require clear and consistent leadership from their human companions from the start of any relationship.
Torkie
Torkies are friendly, affectionate dogs with strong energy levels, making them an excellent choice for retired people or people living alone.
Torkies are a hybrid breed created by breeding Yorkshire Terriers with Toy Fox Terriers. This dog is a member of the Terrier family and is considered a toy because of its small size.
Due to its ancestry as a vermin hunter, this breed has a strong prey drive. They're high-energy, caring, and lovable companions. They are not good with kids and would be more at home in a senior or single household.
Tornjak
Tornjaks are a breed of mountain sheepdog that may be traced back to Bosnia and Croatia. Despite their size, they are a very docile breed. Due to their vigilant nature, they were primarily used to guard sheep.
They are submissive, peaceful, easily trainable, and rarely aggressive, qualities that make them an excellent addition to households that also include children and other animals. On the other hand, if they believe that the safety of their families is in jeopardy, they may exhibit aggressive behavior.
Toy Fox Terrier
The American Kennel Club has officially acknowledged the Toy Fox Terrier as the 150th breed of dog in its history. In 2003, the AKC accepted this canine hybrid into their ranks.
This breed of dog was developed for farm work and tracking small game. However, the owners of this dog would all agree that it is a comical, affectionate, loyal, and devoted addition to any household.
The Toy Fox Terrier also demonstrates exceptional agility, grace, athleticism, and stamina. Keep in mind that he is as active as a Terrier. That means he may channel his boundless energy into activities like barking, digging, and snooping.
Toy Fox Terriers require extensive daily walks. Rally and flyball are two of his favorite canine sports. The dog is bright and quick to pick up new information, but he is also easily bored and very set in his ways.
Toy Poodle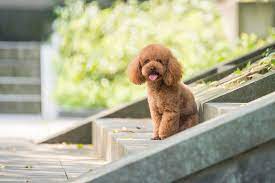 The Toy Poodle is a very popular breed of dog. Given their dexterity and intelligence, these dogs can get into and out of certain situations that their owners will find difficult to believe. This can result in you laughing a lot at your dog.
Most Toy Poodles exude an air of superiority. The Toy Poodle was created in the United States as a pet for people living in urban areas, and it is the tiniest of the Poodle breeds.
The Standard Poodle was developed in Germany as a retrieving water dog over four hundred years ago, and this Toy Group descends from it. This Poodle could be the ideal pet for you because he is quick, smart, and secure in his skin.
The Toy Poodle is the ideal pet if you're looking for a dog who will miss you dearly when you're gone. They're cute, smart, and funny, and they might just be the perfect canine companion for you.
Transylvanian Hound
There used to be two sizes of Transylvanian Hounds, the short-legged and long-legged varieties. The short-legged hare has a long history of hunting in mountainous or thickly wooded terrain, targeting small animals like foxes and hares. The long-legged variety specialized in stalking bears, bison, boars, and lynxes in the wild.
The Transylvanian Hound is a type of hunting hound that has been around for at least a thousand years. They might have traveled there thanks to the Magyars, a nomadic people who founded the first Hungarian state west of the Transylvanian Mountains.
The Hungarian nobility treasured this breed for its hunting ability and discipline during the Middle Ages when Transylvania used to be a part of Hungary.
The 20th century saw several wars and political upheavals that nearly wiped out this species. Dedicated breeders in Hungary and Slovakia increased the breed's population, but it is still difficult to find outside of those nations.
Treeing Tennessee Brindle
The Plott Hound is just one of the hunting and treeing dogs that went into creating the Treeing Tennessee Brindle, a medium-sized cur-type breed. Since 1995, the Foundation Stock Service Program of the American Kennel Club has been in charge of maintaining its records.
The Treeing Tennessee Brindle has a calm demeanor and lots of energy. It has a gregarious, friendly demeanor and is devoted, sensitive, courageous, and empathetic.
Its agility, speed, intelligence, and excellent sense of smell — all hallmarks of a hunting hound — really come into their own during the hunt, but that isn't to say it can't also make a terrific family pet or companion animal outside of that context.
It gets along fine with everybody: grownups, kids, other dogs, and pets. However, it does have a strong instinct to hunt, and as a result, it will often go after smaller animals.
Treeing Walker Coonhound
The Treeing Walker Coonhound has a lengthy, yodeling sound when hunting and a quick, repeated bark when they "tree" their prey. Whining is very typical when these dogs are getting ready for a hunt.
Treeing Walker Coonhounds are friendly and confident dogs that thrive in human company. These dogs, sometimes known as Walkers, make great companions within the home, but they need regular exercise and a job to do when they're not out hunting.
Walkers are capable of great destruction if they are not given a way to channel their emotions.
The Treeing Walker Coonhound was developed specifically to pursue raccoons, and it is equally comfortable working alone or in a group. The raccoon is only one of several animals they can easily track. In states where it is legal, swift and agile walkers can also be effective deer hunters.
Turnspit
British kitchens in the 16th century relied heavily on the now-extinct Turnspit (Canis vertigus). This small dog was not a cherished companion; rather, it was a working dog that had been purposely developed to run on a wooden wheel that rotates a spit over an open flame.
These canines were initially referenced in the first book ever written on dogs, published in 1576, and went by the names cooking dog, kitchen dog, and vernepator cur.
Frequently Asked Questions
What kind of breed is a Terrier?
A Terrier is a typically small breed of dog intended to flush out and hunt vermin.
Are Terrier dogs friendly?
While Terrier dogs are generally friendly, they aren't interested in becoming lap dogs most of the time.
Can Terriers be left alone?
Like other dogs, Terriers should not be left alone for more than four to six hours.
Conclusion for "Dog Breeds That Start With T"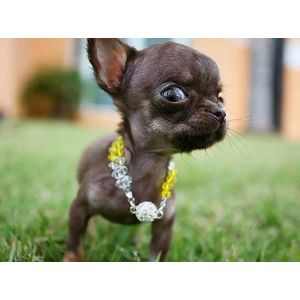 If you're learning about the different dog breeds that are out there, you might find it helpful to divide them into different letters of the alphabet. We hope you found our comprehensive list of dog breeds that start with T useful.
For more guides similar to this list of dog breeds that start with the letter T, check out:
Learn more by watching "Top 12 Apartment Dog Breeds With Important Tips To Know" down below:
Garrett loves animals and is a huge advocate for all Doodle dog breeds. He owns his own Goldendoodle named Kona. In addition, he volunteers at the Humane Society of Silicon Valley, where he fosters dogs and helps animals. Garrett enjoys writing about Doodles and believes that dogs can teach humans more about how to live than humans can teach a dog.
Why Trust We Love Doodles?
At We Love Doodles, we're a team of writers, veterinarians, and puppy trainers that love dogs. Our team of qualified experts researches and provides reliable information on a wide range of dog topics. Our reviews are based on customer feedback, hands-on testing, and in-depth analysis. We are fully transparent and honest to our community of dog owners and future owners.