Remember Hachikō, the dog who kept waiting for his master for nine years even after his death? Dogs are extremely loyal animals and can form deep bonds with their owners. Their behavior depends on many factors like breed, personality, personal history, and others. Each breed has its own way of reacting and behaving to human company. Some dogs love every other person they meet, while others tend to attach themselves to just one person. One-person dogs develop deep bonds with their chosen ones and do not care for much else. 
Before scrolling down this list, you might like: 7 Rare Dog Diseases Every Owner Should Know.

How Do Dogs Choose Their Friends?
Food and Care
For the first six months of their life, puppies form the deepest bonds with the people who look after them. This socialization period is very important for dogs because they choose their favorite persons and strengthen their bonds with them.
If you know you are not the favorite person of your dog and want your dog to return the love you give, you should hand-feed your dog as food is a great reinforcer. Dogs bond very well with their caregiver when they feed them and give them attention regularly.
Time and Activities
The more time you spend with your dog, the stronger your bond gets. Dogs can make out who pays attention to them and who doesn't. So, if you are looking to please your dog, you need to take care of them. 
Spending half a day with your dog and taking him/her for walks, playing hide and seek, fetch, can strengthen the bond between you and your pet. 
Chemistry
Chemistry is the most important factor for a good pet-owner relationship and is crucial when it comes to forging a bond with your pup. It implies the extent of the bond you share with your pet, in particular, the extent to which your dog is willing to take your words. For example, does your dog understand the gestures you make, does your pet know what you are feeling by glancing at your facial expressions, etc.?
Which Dog Breeds are Known for Attaching to One Person?
Some of the most loyal, one-master dog breeds that you can adopt are as follows: 
Beagles
Beagles originated from Great Britain and have been mentioned in books from Ancient Greece. This is a hunting breed and is very good at protecting properties owing to its highly developed sense of smell.
Beagles tend to create special bonds and attach themselves to their favorite persons. These dogs are also popular because of their lack of inherited health problems. This is one of the most important factors in building strong bonds with your pet because how do you build a strong relationship with your pup if he/she is bed-ridden with health problems?
Collies
These dogs are highly intelligent, very sensitive and love to protect their families. Collies are loyal dogs who can recognize their owner's needs, especially if they have attached themselves to that individual. 
Collies are known to be active and athletic. Most Collies have a great sense of herding. It is preferable to bring your Collie pup out to play to strengthen your bonds. This breed mostly attaches itself to one person.
Shetland Sheepdogs
Adventurous and friendly, Shetland Sheepdogs make for exquisite companions for families and children. They are intelligent, joyful, and energetic. Shetland Sheepdogs love playing around and performing tricks for their families. They tend to attach themselves closely to their favorite members of the family. 
Shetland Sheepdogs are creatures that bond well with humans. These dogs are mostly athletic and healthy, but some Shetland Sheepdogs are prone to inherited malformation and eye diseases. 
French Bulldogs
These dogs make for small companion dogs. The French Bulldog is a compact and cute dog loved for its good disposition and loyalty. These dogs tend to attach themselves to specific people and love being around them and making them happy. 
If you are looking for a small companion dog, then adopting a French Bulldog is a good option because these dogs are very protective of their owners. This makes it essential for the owner to socialize with them from a young age. 
German Shepherds
These dogs are widely known for their military, police, bomb, drug-sniffing, and protection work. German Shepherds are active dogs and have a strong will to learn. They are loyal dogs and bond well with their family members. 
German Shepherds tend to be very protective of their territory and family. These dogs have become quite famous in pop culture because of their amazing intelligence and willingness to learn and listen to orders. German Shepherds are an amazing fit for the role of the one-person dog as they tend to attach themselves to their owners. 
Labrador Retrievers
This breed of dog originates from the east coast of North America and is one of the most popular breeds of dogs. Labradors were initially bred to be fisherman's helpers and are now widely used in rescue missions, hunting, and therapy. 
These dogs are loved for their joyous personality, intelligence, and high levels of energy. They are gentle, hard-working and tend to create strong bonds with one family member. Their pleasant, outgoing, relaxing, and comforting temperament makes them great one-person dogs. This is why some families raise a Labrador pup as a one-person dog for their single child.
Golden Retrievers
These dogs originate from Scotland and were initially used for hunting. They make for one of the most popular breeds of dogs in the US. Golden Retrievers are loved for their loyalty, joyful personality, high intelligence, and hard-working nature. 
Golden Retrievers love pleasing their owners and are excellent at therapy, making them great family dogs. They also attach themselves to their favorite person in the family. 
There are unending choices when it comes to adopting dogs. The kind of dog you desire inadvertently relates to your need of the hour. For example, kids like playful dogs, whereas older people require larger dogs to help them around. But if you are looking for dogs that tend to attach themselves to one person then this list should give you some guidance. 
You will also like: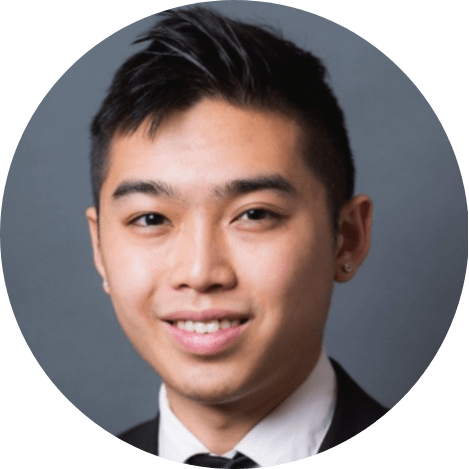 Andy is a full-time animal rescuer and owner of a toy doodle. When he's not saving dogs, Andy is one of our core writers and editors. He has been writing about dogs for over a decade. Andy joined our team because he believes that words are powerful tools that can change a dog's life for the better.
Why Trust We Love Doodles?
At We Love Doodles, we're a team of writers, veterinarians, and puppy trainers that love dogs. Our team of qualified experts researches and provides reliable information on a wide range of dog topics. Our reviews are based on customer feedback, hands-on testing, and in-depth analysis. We are fully transparent and honest to our community of dog owners and future owners.