When you bring your companion to a grooming place, you'd probably ask yourself: "Do you tip dog groomers?" Your dog is a vital part of your family whose needs should in no way be overlooked. You may be paying handsomely for its grooming and other health treatments, but while you are at the groomer's, do you ever feel like you should tip the staff that has worked on your dog? 
Before scrolling down this article "Do You Tip Dog Groomers," you can check out our other dog grooming guides: How Long Does Dog Grooming Take and Will Groomers Take Dogs with Fleas?
Reasons Why You Should Tip Your Dog Groomer
We're sure the thought must at least have crossed your mind. Of course, you're paying for the service, but how about showing some appreciation for all the work that the team puts in to pamper your puppy companion? Should you tip dog groomers? Of course, you should.
1. They Are Doing You A Service
If you think about it, you should tip everyone who does you a service, and you probably already do. The American culture is such that you find yourself reaching out to tip your cab driver, the pizza delivery boy, the waiter who serves you at a restaurant, the valet outside said restaurant, your hairdresser, etc. Your dog obviously can't tip its groomer itself, so you do it for your companion. People providing services for us deserve a little bit of appreciation, and what better way to do so than by tipping them?
Related: What Shampoo Do Dog Groomers Use?
2. They're Professionals
Dog groomers are professionals and should be treated as such. They have studied the art of grooming pets and have also gained quite a bit of experience in the field. Showing your acknowledgment of all the hard work they put in to make sure both you and your pet have a good grooming experience is certainly something of value.
Their qualification and other certifications are further proof of why they deserve our gratitude. Tipping isn't a form of belittling someone but a way to show them that you are grateful for the professional service they have given you. Hence, even professionals such as dog groomers, who have made great efforts to be informative and knowledgeable about their job, deserve your tips and gratitude.
Dog Grooming Product Recommendations: Best Dog Grooming Kit.
3. A Reward for A Job Well Done
You wouldn't tip someone if you were not happy with their service. However, if you love the service provided to you, and more importantly, to your dog, there is no harm in rewarding someone for a job well done. If you love the way they do their job and your dog seems more relaxed and comfortable after, then they deserve your tip. Not everyone can cut dog hair and trim their nails. It takes training and experience for individuals to attain the necessary proficiency. Some may even say grooming is an art, and if so, it's an art that must be rewarded.
Related: Best Dog Cologne That Groomers Use.
4. Their Patience and Tolerance
If you have had any dealings with the service industry whatsoever, you would know how some customers can get finicky. In this case, the customers could be difficult dogs and difficult pet parents. Accepting them all with a smile and still providing a good service is undoubtedly not a very easy task. However, dog groomers do that without asking for anything in return other than what they are owed. They would also feel appreciated for all they go through to make sure that your dog leaves happy and content. Being in the line of service isn't the most straightforward job in the world. But, even if it's a service for pets, these guys deserve your love and appreciation just as much as any other service provider would.
Related: Do Groomers Sedate Dogs?
How Much Should You Tip Dog Groomers?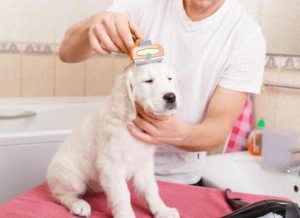 Approximately 15 to 20 percent of the total cost should make for an excellent tip to any dog groomer. So a $5 bill is probably the best way to go for you. However, there are certain factors to consider when you could consider giving extra or less money, depending on your experience.
Tipping Dog Groomers Extra
Does your dog tend to overreact and get too hyper and restless? Then a little extra tip would make a suitable compensation. You must consider tipping extra even in a situation where your dog is either old or injured, as they would then require extra care. If you notice that they are being handled with extra care or precaution due to age or injury, then a little extra money couldn't hurt. Even in cases of excessive shedding or matting or any other extraordinary circumstances in which the dog groomer has gone out of their way to ensure a good experience, they should be tipped well. An extra tip could mean anything from an additional 5% to 10% on the original tip itself.
Dog Grooming Product Recommendations: Best Dog Grooming Tub.
Reasons For Tipping Dog Groomers Less
If you are not satisfied with the service, you may choose to tip less or not tip at all. For instance, if they accidentally hurt your dog and couldn't complete the entire grooming process, this may not be the groomer's fault. That is why it's still ok to tip them, but maybe you would prefer to tip them less. Likewise, if you are not happy with their service, the way they interacted with you, or with your dog, you can choose to tip less or not at all. Again, it is important to note that you tip them and how much you tip them is entirely up to you. But try and be as fair as you can.
Dog Grooming Product Recommendations: Best Dog Grooming Shears.
Conclusion For "Do You Tip Dog Groomers"
Yes, tipping your dog groomer is essential, as you would anyone who performs a service for you, but it's also important to remember that it's a choice and not an obligation. How much you tip your dog groomer entirely depends on the quality of service they provided. However, you should also factor in how much your dog enjoyed the experience and whether or not he was comfortable and relaxed during and after the process.
It would help if you remembered that it's your dog who will benefit from your selection of a good groomer. Appreciating those groomers by showing your gratitude falls under the mantle of being an appreciative and responsible dog owner yourself. There are innumerable ways to show your love for your dog — appreciating the ones who help take care of its well-being happens to be one of them.
To find a dog groomer near your area, you can check out our recommendations:
You can learn more about this topic by watching "How Much to Tip a Dog Groomer and Why You Should" from Top Dog Tips down below: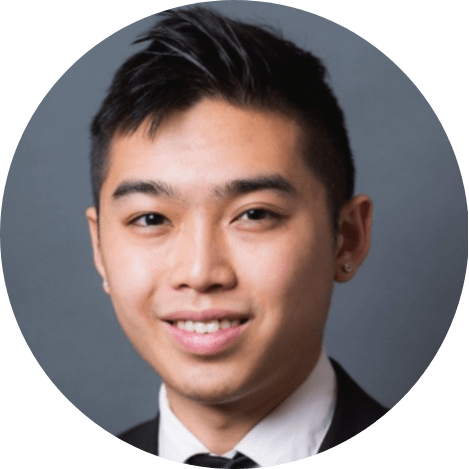 Andy is a full-time animal rescuer and owner of a toy doodle. When he's not saving dogs, Andy is one of our core writers and editors. He has been writing about dogs for over a decade. Andy joined our team because he believes that words are powerful tools that can change a dog's life for the better.
Why Trust We Love Doodles?
At We Love Doodles, we're a team of writers, veterinarians, and puppy trainers that love dogs. Our team of qualified experts researches and provides reliable information on a wide range of dog topics. Our reviews are based on customer feedback, hands-on testing, and in-depth analysis. We are fully transparent and honest to our community of dog owners and future owners.