Do dogs have souls? Here's an age-old question. For centuries, dogs have been our closest friends and allies throughout the seasons of life. We need not look far to see the impact of dogs in our personal lives and American history. For example, during World War II, Chips rose to become a brave soldier and one of the most decorated dogs who served his country well in that era.
International TV star Rin-Tin-Tin starred in over 20 Hollywood films, entertaining Americans in the 1920s while showing the true strength of the American spirit. Classic Clifford, popularly known as Big Red, inspired millions of American children and shaped their childhood in the 1960s. However, these dogs are just the tip of the iceberg. They reflect the American spirit of grit, patriotism, humanity, and strength. These traits hint at a true soul but do dogs have a soul?
Before scrolling down this article "Do Dogs Have Soul," check out these other common dog questions: Do Dogs Have Belly Buttons and Do Dogs Forget People?
What is a Soul?
Many cultures define the soul as the essence of a living being. Depending on what you believe in, the soul may be immortal or mortal. It is the totality of who you are in your truest and highest nature. In the Christian faith, the soul consists of 3 things – mind, emotion, and will. Witness Lee, in his book, shares a couple of scriptures that attest to this. He says scriptures such as Proverbs 2:10, Proverbs 19:21, Psalms 139:14, and Lamentations 3:20 show a strong connection of the three in unison being the soul.
In Islam, there are two words used to refer to the soul. The first is rūḥ translated as consciousness or spirit. The second is nafs, translated as ego, psyche, self, or soul. These two terms are sometimes used interchangeably to refer to the soul. rūḥ is often used to denote the breath of life or the divine spirit, while nafs speaks of soul, characteristics, or disposition. In Hinduism, the soul exists as eternal, imperishable, invisible, and unchanging. Because the soul exists beyond the mind and senses, it is not possible to describe the soul.
In Jainism, there is an infinite number of souls in the world. Every living thing has a soul, no matter how primitive it may seem. Although these religions hold the belief that the soul exists, other religions don't believe so. The Buddhists, for instance, don't believe there is a soul. Many ancient and today's Buddhist traditions reject the idea of a permanent and unchanging atman. Atman translates into the concept of self or soul. All it boils down to is what your beliefs are. Let's take a look at why people believe dogs have a soul.
1. Emotional Attachment
A team of researchers at the University of Leiden unearthed evidence from the stone age era that tells of the deep emotional attachments between dogs and humans. Researchers found a grave in Germany containing two humans and two dogs, suggesting a close bond between the dogs and the humans. One of the dogs was a puppy who suffered canine distemper. Canine distemper progresses in 3 stages, and almost 90 percent of all canines don't make it past stage 2.
Given the severity of the disease, the puppy would have most likely passed on unless it received intensive human care. Researchers say the human care would have involved hand-feeding the puppy water, cleaning him from continuous diarrhea, and keeping him warm. This extended the puppy's life by a whopping eight weeks. Even though you may feel this intuitively, recent research suggests that dogs do have emotions and feelings.
In 2017, National Geographic interviewed Emory Gregory on his study of what it's like to be a dog using MRI. Emory took trained dogs through an MRI scanner to determine whether or not dogs could feel. Surprisingly enough (or not for us dog lovers!), Emory saw a connection between how dogs and humans responded to emotion. Everything Emory did to elicit positive emotions, such as love, showed that dogs had corresponding parts to humans.
2. Personality
You've seen it – a dog who prefers quiet time to recharge, a dog who loves to be the life of the party, the cheeky one, the active one, and the list goes on. It doesn't matter whether or not the dog is the same breed. Their unique personalities shine through despite having similar breed characteristics or makeup. Although the dimensions of a dog's personality may be measured differently from humans, it proves the point all the more. So here are the dimensions to check your dog's personality.
Sociability: How easily can your dog initiate friendly interactions with other dogs and humans?
Reactivity: How does your dog approach new objects or new situations?
Fearfulness: How does your dog react to fear, and how prone is your furry one to fear?
Submission: How submissive are they to authority?
Aggression: How aggressive are they in general?
Training Responsiveness: How easily trainable is your dog? Does your dog work well with people and learn quickly?
Activity: How active is your dog in general?
3. After Life
A renowned animal communicator, Colleen Nicholson, once said that animals will always ask humans not to worry. For them, it's a step towards a beautiful journey, and they are not afraid to cross over. Many do share Colleen's sentiments. Over the years, numerous paranormal experienced dog owners and their families have experienced after losing their loved ones.
Some people say the animal's soul latches on to their human to comfort them before starting their long journey. Others have said that you would feel their presence if you speak to your dog as if they were there. If your dog loved to put their paws on you as you pet them, you would likely feel a presence there. Other people have had vivid dreams of their dogs and their dogs comforting them. Some have claimed that his experience stems from the pain and heartbreak of losing a dog and trying to grasp it in mind.
Conclusion For "Do Dogs Have Soul"
The short answer as to whether a dog has a soul depends on your beliefs. Over the years, dogs have shown us their emotional and perhaps spiritual side. So let me know in the comments whether you believe dogs have a soul and why.
If you find this article "Do Dogs Have Soul" helpful, check out these other guides:
TrustinJC published a video about this topic. You can hear what he has to say by watching "Do Dogs Have Souls" down below: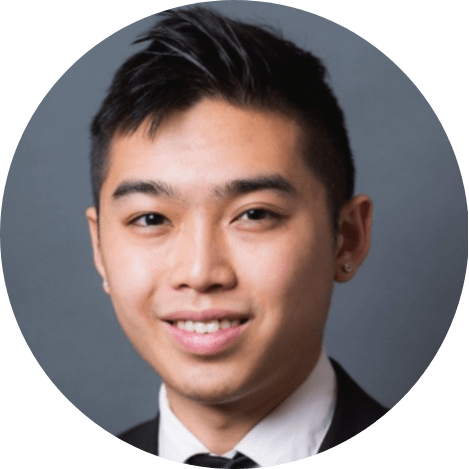 Andy is a full-time animal rescuer and owner of a toy doodle. When he's not saving dogs, Andy is one of our core writers and editors. He has been writing about dogs for over a decade. Andy joined our team because he believes that words are powerful tools that can change a dog's life for the better.
Why Trust We Love Doodles?
At We Love Doodles, we're a team of writers, veterinarians, and puppy trainers that love dogs. Our team of qualified experts researches and provides reliable information on a wide range of dog topics. Our reviews are based on customer feedback, hands-on testing, and in-depth analysis. We are fully transparent and honest to our community of dog owners and future owners.