If you're a fan of cute hypoallergenic dogs, then this guide will provide you the best breeds. Whether it's watery eyes, sneezing, or congestion, having allergies can be frustrating. It can be tough to know that the allergic reaction is caused by something you love, like dogs. If you suffer from pet allergies, you may think you need to choose between a cute, four-legged friend and feeling healthy and well at home. You may convince yourself that your allergic reaction might go away after some time, or you'll learn to handle the constant runny nose or frequent sneezing.
However, there's good news for those who suffer from allergies but crave a cute dog in their life. Some dog breeds are considered hypoallergenic, meaning that they don't shed as much hair, dander, and other allergens into their air that trigger your symptoms. This can be an exciting opportunity for you if you've always wanted a dog but also value your health. As you consider what type of dog is right for you, our team will share some essential things to know about pet allergies and how a hypoallergenic dog can help. We'll also share some adorable dog breeds that are considered to be hypoallergenic.
Before scrolling down this list of cute hypoallergenic dogs, check out similar articles that could also be helpful to you: Best Hypoallergenic Dog Mixes and Small Non-Shedding Dog Breeds.
What Causes Pet Allergies?
Like pollen in the air or dust mite that forms, the allergens dogs release into the air and home are airborne particles that trigger a reaction. The dead skin that flakes off the dog and the saliva or urine can also trigger allergies. The protein in these components often causes the response of runny noses, sneezing, and itchy eyes. Other pet allergy symptoms include nasal congestion, cough, and pressure felt on your face. These symptoms can range from severe to mild and uncomfortable. You may be able to predict when these triggers arise.
While their hair length and fur type can affect how much and what kind of dander is released, it's just a part of the equation. The size of the dog may also be an indication of how much they may affect your allergies. Typically, smaller dogs produce less dander than larger dogs, who have more fur. Nevertheless, pets and dander kind of go together. This is often the reality that comes with having a dog. Sometimes, you can reduce the impact of pet allergies by using air purifiers and keeping your dog well-groomed and house clean. However, dogs that release an exceptional amount of dander and hair can lead to unfortunate consequences no matter how much effort you put in.
Dog-Related Guides: Best Dog Allergy Test and Everything You Need To Know About Chicken Allergy in Dogs.
What Does "Hypoallergenic" Mean?
You may have seen this label of "hypoallergenic" used for things other than dogs. This term means it's unlikely to cause an allergic reaction. In the context of a dog, this means that they are less likely to release excessive amounts of dander into the air, increasing the chance of an allergic reaction. These dogs don't shed, which prevents the dander that sticks to them from releasing out onto the floor and in the home.
Keep in mind that no dog will be 100% hypoallergenic. While dog breeds may be categorized as such, all dogs release at least some amount of dander. This is a natural part of being a dog. Since all dogs give off some amount of dander, there's always the chance of releasing allergens. Keep this in mind as you choose what dog is right for you and your family. There may also be a difference in allergen levels among hypoallergenic dogs. What may trigger a reaction from one dog may not be the same experience for another dog in the same category.
If you have pet allergies, that doesn't mean that you can never get a dog. There may be some extra precautions you may want to take. Don't let your dog sleep in your bedroom or other room where you may spend a considerable amount of time. It's also helpful to keep your dog regularly groomed and bathed. Keeping them clean will help wash out the dander that's stuck to their fur and make them look and feel their best. Depending on the breed and amount of grooming needed, be sure to take care of your dog's coat well and thoroughly for the best experience for both you and them.
Find The Best Cute Allergenic Dogs
If you're ready to take your next step in getting a dog for your home, and that's hypoallergenic, you've got a lot of really great and adorable options. Here, we share a few dog breeds that are considered at least somewhat hypoallergenic. Remember, this means that they don't shed, so the severity of allergy-producing proteins doesn't spread around as much. These dog breeds are not entirely free of allergens.
Get started in advance with our product recommendations: Best Hypoallergenic Dog Foods and Best Dog Litter Box.
1. Poodles
Among the many hypoallergenic dogs that don't shed, the Poodle often rises to the top in popularity. They come in a wide range of colors, fur types, and sizes. Choose a Toy, Miniature, Medium, or Standard size based on your preferences and living situation. Their coats can also be trimmed and clipped into a plethora of different styles, so you can let your creativity take control.
Related: Best Toy Poodle Breeders in the United States and Best Mini Poodle Breeders in the United States.
2. Shih Tzu
For a breed with long flowing hair that won't leave you sneezing, the Shih Tzu is for you. This beautiful dog has a coat that can be kept long and still not shed. Their silky hair can be easily combed regularly. However, you can also choose to have their fur clipped in a puppy cut. Either way, cute dogs can make life more bearable.
Related: Best Dog Food For a Shih Tzu and Best Shih Tzu Breeders in California.
3. Bichon Frisé
A breed that has recently grown in popularity, the Bichon Frisé is an adorable dog that can feature many different types of haircuts. While having them in a puppy cut can reduce the amount of hair that's potentially shared around the house, the poofy curls can also amp up their cuteness. These dogs are small and very energetic, always up for playtime.
4. Westie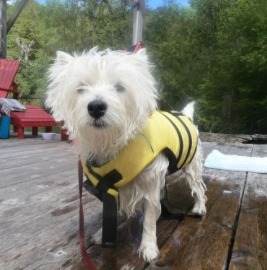 The West Highland White Terrier, or Westie for short, is a beautiful dog that doesn't shed much. They are small and playful while also very protective of their families. These dogs are also relatively low maintenance, not requiring frequent bathing when they are clipped. Their short coats fit them well and help to reduce the amount of dander around the house.
5. Italian Greyhound
The Italian Greyhound can be a great fit for a larger dog that is high on activity but low on maintenance. They are considered to be very playful and intelligent. Their short coats make it easy to take care of and need a wipe down with a towel every once in a while. These dogs are also well-suited for a variety of environments, regardless of your living situation. Keep in mind that they may not be the best suited for freezing climates with their short fur.
6. Maltese
Sometimes, Malteses can come with long, flowing hair that requires quite a bit of upkeep. However, when trimmed short, the Maltese has a coat that doesn't shed much and is equally adorable. While the Maltese can come in different sizes, one of the most popular choices is the Toy. They are an excellent size for small environments, especially environments. Their long lifespan also makes them great companions for the many years to come.
Related: Maltese vs. Shih Tzu and Best Maltese Breeders in Texas.
7. Brussels Griffon
While perhaps not as well-known as some other breeds, the Brussels Griffon is tiny and often doesn't get above 10 pounds in size. Their big eyes and hairy cheeks make them unique yet adorable options for various families and individuals. They have pretty long lifespans, making them great lifelong friends.
8. Portuguese Water Dog
As an active and lively breed that loves to be out and about, the Portuguese Water Dog can be a great companion for all ages. They are strong swimmers and love to be in the water any time. Their short coats and beautiful fur also make them less likely to leave dander all over the house. This can be a huge benefit for those suffering from allergies. They are also hard-working dogs that can cater to a variety of lifestyles and preferences. These dogs are also considered to be very affectionate and loveable in a variety of settings.
Related: Best Portuguese Water Dog Breeders in the United States.
Conclusion For The "Best Cute Hypoallergenic Dogs"
You want a dog so desperately. You also suffer from allergies caused by dander and other harmful particles. With a dog that has some hypoallergenic qualities, you may be able to find some relief from your sneezing and watery eyes. With an extensive list of adorable dogs that don't shed their fur as much, you can find one perfect for you and your lifestyle. Some may have a variety of grooming options, too, that you can explore and have fun with. Be sure to research what breed within the category of hypoallergenic dogs is suitable for you as you get ready to welcome home a furry friend. While a hypoallergenic dog may not protect you 100% from allergic reactions, it can make the experience better for everyone.
For more recommendations similar to this list of cute hypoallergenic dog breeds, check out:
To learn more, watch "These Are 10 Cutest Hypoallergenic Dog Breeds" from ViralBe down below: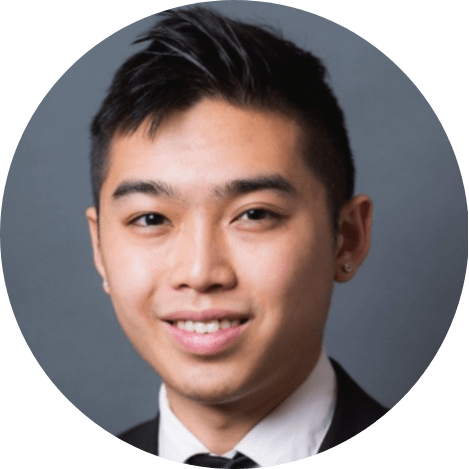 Andy is a full-time animal rescuer and owner of a toy doodle. When he's not saving dogs, Andy is one of our core writers and editors. He has been writing about dogs for over a decade. Andy joined our team because he believes that words are powerful tools that can change a dog's life for the better.
Why Trust We Love Doodles?
At We Love Doodles, we're a team of writers, veterinarians, and puppy trainers that love dogs. Our team of qualified experts researches and provides reliable information on a wide range of dog topics. Our reviews are based on customer feedback, hands-on testing, and in-depth analysis. We are fully transparent and honest to our community of dog owners and future owners.