The Pembrook Welsh Corgi is a breed of small dogs initially used to herd cattle and other farm animals. They come in 4 different colors: red, red hair tri-color, black-headed tri-color, and sable, as well as many variations. Corgis have recently gained popularity as purebred dogs, but they are also often bred with other dogs like Huskies, Poodles, Golden Retrievers, and many more. No matter what kind of Corgi you are looking for, it is best to get your Corgi puppy from one of the best Corgi breeders in Utah.
First bred in the UK by the Kennel Club in 1934, Corgis have since developed separately into two different groups, the Pembrooke Welsh Corgi and the Cardigan. They are easy to tell apart, as the Cardigan breed is generally larger, reaching up to 38 lbs, and has a long fox-like tail. The Pembrooke Welsh Corgi has a docked tail and is usually lighter, only reaching 30 lbs. For ease, we will be referring to the Welsh Corgi in this article.
Corgis are a brilliant breed and are generally easy to train, making them excellent family or solo pets. They tend to shed, so be prepared to groom your Corgi at least once a month. Being an energetic and playful breed, they require at least 1 hour of exercise per day. Corgis are often prone to barking and overeating, so be prepared to help your Corgi with these issues, should they come up.
This article can be a fantastic guide when choosing the perfect Corgi puppy for you and your family. We will go over the best Corgi breeders in Utah and tell you what makes them unique and stand-out breeders.
1. Haystack Acres
If you're looking for a corgi puppy that is loved and cared for in a home environment, look no further! Haystack Acres is a family-operated business specializing in Corgis and Burmese Mountain Dogs. They have been breeding Corgis with International Champion bloodlines since 1999. Their Corgi puppies have proven stock in herding, companionship, and even therapy! They are fully licensed and inspected by the Colorado Department of Agriculture, the American Kennel Club, and the Colorado State Veterinarian. Puppies at Haystack Acres are fed premium food from TLC Pet Food specifically formulated for Corgis, containing the right mix of proteins and minerals to help them develop and reach their potential.
All puppies from Heystac Acres have plenty of room to run and play on their 40-acre ranch and are well socialized with other dogs, children, and adults. Each Corgi puppy is vaccinated, dewormed, and doggie door trained before they are ready for adoption. Each puppy comes with a unique packet with information on how to care for your new Corgi puppy. When you choose a puppy from Haystack Acres, you select one of the state's best breeders.
Website: http://haystackacres.com/index.htm
Location: ​​6060 Niwot Rd, Longmont, CO 80503, United States
Email: Lynn@haystackacres.com
Phone Number: 720-530-0783
2. Harman Corgis
Find your new best friend at Harman Corgis. They strive to raise quality corgi puppies on their farm that are well socialized with other animals and humans. Their dogs and puppies run and play outdoors and in an indoor, temperature-controlled environment. Using the Puppy Culture program in the first 12 weeks of life ensures their dogs have the best temperament and are more resilient as adults. Their adult dogs have all been genetically tested and cleared for the common diseases found in Corgis, such as DM, vWD1, or EIC. Their puppies are all crate trained, vaccinated, microchipped, dewormed, and thoroughly visited by a vet before going home with you. Harman Corgis are proud of their dogs and will gladly answer any questions for you and provide references throughout the adoption process.
Their puppies have limited registration, meaning they are meant to be companions only and cannot be shown in AKC breed-specific shows or have their offspring registered. They are a great option when you are looking for a lovely new family member.
Website: https://harmancorgis.com/
Location: ​​12498 Co Rd 16, Perryton, TX 79070, United States
Email: Laharman1@gmail.com
Phone Number: 806-202-2176
3. Circle Heart Corgis
There'sThere's nothing like knowing that you are getting a well-loved puppy from a responsible breeder. Circle Heart Corgis are small breeders who breed their dogs at home and around the family to make sure they are properly socialized, loved, and happy. On their 5-acre ranch, dogs and puppies have ample room to run and play, helping them become happy and healthy before they are adopted. All Corgi dogs at Circle Heart are AKC registered, genetically tested for DM, vWD1, EIC, the fluffy gene, and OFA testing by the Pembroke Welsh Corgi Club of America. Potential adoptees on the waitlist are given copies of these records and photos and information on the puppies' parents.
Each puppy is born in the home and well-loved by all the family members before being adopted. When you choose a puppy from Circle Heart Corgis, you will also receive a puppy package with a new blanket, toys, and chews, the food brand they have been eating.
You will also be given documents showing their age-appropriate shots, deworming schedule, and vet checks where they are microchipped. Adopting a puppy from Circle Heart will ensure you adopt an adorable and loving family member.
Website: http://www.circleheartcorgis.com/
Location: ​Box 390820, Anza, CA 92539, United States
Email: circleHeartCorgis@gmail.com
Phone Number: ​951-491-5380
4. Parrott Ranch
Parrott Ranch is a small 5-acre ranch that raises beautiful Corgi and Burmese puppies. This small AKC registered breeder rais their puppies with all the love, care, and attention a puppy could ask for. Their puppies are raised with plenty of socialization from the owners, friends, family, and their other dogs! Their dogs are sure not to be overbred and are retired after a certain number of litters. Each puppy has a host of experiences with humans before they are ready to be brought home by their forever families. All puppies are dewormed, vaccinated, and visited by a vet before they are adopted. Grace cares for all of her puppies like they are her own and will ensure her puppies are being adopted into loving and caring homes.
Website: http://www.expressionsofgrace.com/index.htm
Location: 11623 Moreno Ave, Lakeside, CA 92040, United States
Phone Number: 16195619169
5. So Cal Corgis
So Cal Corgis are passionate about breeding top-quality corgis and ensuring all of their Corgi dogs are genetically tested for common diseases and coat and color traits. Their AKC registered Corgis have an excellent temperament that makes for a loving family pet or a sleek and competitive show dog! Their dogs and puppies are very active to ensure their exercise needs are met, so they are well suited to an active home. All puppies are dewormed, vaccinated, and visited by a vet before they can be brought home at ten weeks old. A puppy from So Cal Corgis is the perfect addition to your growing family!
Website: https://socalcorgis.com/home
Location: ​​Central Ave, Chino, CA 91710, United States
Phone Number: 19094554296
Corgi Puppies in Utah
When looking for a purebred Pembroke Welsh Corgi, it is best to choose a responsible and loving breeder instead of someone selling a litter of puppies. Public listings can seem trustworthy but can be more of a headache than you bargain for. It is highly possible that sellers online haven't had them visited by a vet, dewormed, or vaccinated. In addition to the possibility that your potential puppy might not be purebred, there is a real chance they are coming from a puppy mill, stolen, or the breeding dogs are being mistreated. There is no way to make sure any document they present is authentic, and it can be difficult to get references from past customers. You can never know what kind of puppy you are getting from backyard breeders. It is best to research breeders thoroughly before purchasing your puppy to avoid health issues, heartache, and disappointment as the puppy gets older. Always purchase puppies from transparent, responsible breeders that have been thoroughly registered and licensed. When you search for breeders, you should be able to visit the facility or home and talk to the owners. Reading reviews can also reassure you that you are getting the best puppy possible.
Choosing a Corgi Breeder in Utah
Now that you've read through the best breeders in Utah choosing the right breeder and puppy for you is the next step. When you are searching online or in person, keep these tips in mind to properly vet each breeder.
Puppies should be seen by a veterinarian and have an available record of visits.
When visiting the facility, notice where the puppies and dogs are kept and if they look enthusiastic and happy.
Following the purchase, the breeder provides support with any questions you may have.
They are a licensed facility or have good reviews from past customers.
The breeder is knowledgeable about the breed.
The puppies or parents have had a DNA test or pedigree certification.
You should feel comfortable with the environment your puppies are being raised in. If you get a negative feeling when visiting a home or facility, that is a good sign that the breeder is not where you should purchase your puppy.
Where Do You Find a Corgi Breeder in Utah?
This article has listed the best breeders in Utah and the surrounding area. By doing independent research and contacting breeders, we could put together a list of the best breeders in Utah to help aid in your search. Our inventory is guaranteed to exclude backyard breeders and puppy mills.
Conclusion For The "Best Corgi Breeders in Utah"
There are plenty of breeders in Utah and throughout the United States that you could choose from. It is best to do thorough research before, during, and after the puppy buying process, and breeders should be more than willing to share information and help you.
When you choose a Corgi from any breeder on this list, you can be sure that you will find trustworthy breeders and well-loved puppies. The top breeders care about their forever homes and only want the best for the puppies. When purchased from a trusted breeder, your Corgi will grow to be a happy and healthy addition to your family.
For more guides similar to this list of Corgi breeders in Utah, you can check out:
Before you bring home a Corgi puppy from a breeder in Utah, you can learn more about this dog breed by watching "8 Things Only Corgi Dog Owners Understand" down below: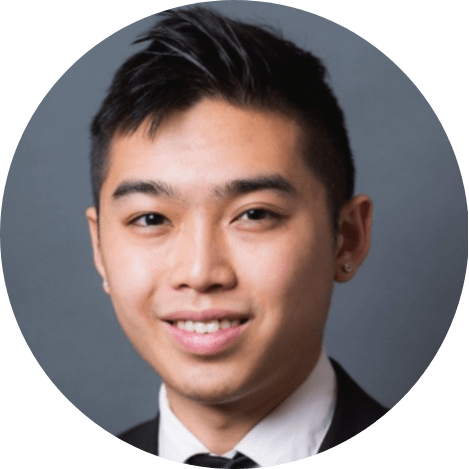 Andy is a full-time animal rescuer and owner of a toy doodle. When he's not saving dogs, Andy is one of our core writers and editors. He has been writing about dogs for over a decade. Andy joined our team because he believes that words are powerful tools that can change a dog's life for the better.
Why Trust We Love Doodles?
At We Love Doodles, we're a team of writers, veterinarians, and puppy trainers that love dogs. Our team of qualified experts researches and provides reliable information on a wide range of dog topics. Our reviews are based on customer feedback, hands-on testing, and in-depth analysis. We are fully transparent and honest to our community of dog owners and future owners.