Finding breeders with Cockapoos for sale in Vermont can sometimes be challenging. Since it is a relatively new breed, there aren't many breeders offering these designer puppies in Vermont. Cockapoos are among the best family dogs and make great companions for children and adults.
The Cockapoo is bred from a Cocker Spaniel and a Poodle which ensures that the hybrid Cockapoo would have the energy but none of the health concerns of its parents. The Cockapoo, as a result of this mixing, is an adorable bundle of joy weighing approximately 12-19 pounds.
Cockapoos come in different sizes and weight categories due to the weight and size of their parents. They can be teacup dogs weighing only six pounds or largish dogs weighing 19-pounds. As is common with hybrid breeds, the Cockapoos come in various coat colors. Moreover, the coat can be straight, curly, or wavy. The best part here is that each Cockapoo born will be unique.
Before you scroll down this list of breeders with Cockapoos for sale in Vermont, you can check out these other recommendations from our team at We Love Doodles: Best Maltipoo Breeders in Vermont and Boxer Puppies in Vermont For Sale.
Cockapoo Breeders in Vermont
Here is a list of Cockapoo breeders in Vermont that can help you find the best Cockapoo for your household.
Cockapoo Product Recommendations: Best Dog Bells For Potty Training and Best Long Range Wireless Dog Fences.
1. PuppySpot's Cockapoos For Vermont
PuppySpot is a company that works as a middleman between a future Cockapoo buyer and a broker, but we do much more. They work hard to ensure that your Cockapoo puppy is bred to the highest possible quality.
Every breeder they work with is carefully selected and works following American Kennel Club's standards. They've been working for over ten years, selling over 200,000 puppies, and have received over 10,000 5-star reviews.
Mission
Their goal is simple yet powerful. They focus on getting happy and healthy puppies to a happy home such as Vermont, where they'll be loved and cared for. Having a dog is a special experience, and we want the world to experience it in the best possible way.
PuppySpot's Cockapoos
Although they do not breed the puppies ourselves, the breeders they work with are chosen by very high metrics, resulting in only 10% of all applicants working with us. Furthermore, every breeder has to undergo a screening that includes over 100 points of emphasis, ensuring you get the best possible puppy quality.
Health will always come at the top of all the criteria they focus on when breeding their puppies. Before they send you your new puppy, they'll screen it from nose to tail to guarantee its health. But should the puppy present any problems, they offer a 10-year guarantee.
Every puppy they sell has already been born. When you choose it, you'll already know exactly what you're getting. Their page is very easy to use and navigate. You can effortlessly choose from a wide variety of options to choose the puppy you like. Cockapoo breeders can send you your new companion safe and sound no matter where you are in Vermont.
PuppySpot Details
2. Chelsea Hills Cockapoos
First on our list of Cockapoo breeders is a breeder located in New Hampshire, a short 2.5-hour drive away from Vermont. Chelsea Hills Cockapoos or CHC is a member of the American Cockapoo Club (ACC) and a self-proclaimed family-owned boutique breeder happy to provide healthy and well-bred Cockapoos to dogs enthusiasts on the East Coast.
Destiny Groen, the owner and breeder of CHC is a certified breeder, trainer, groomer, and work-from-home mom of four young boys. Her husband and sons make excellent helpers in her Cockapoo breeding program. All the dams, sires, and puppies live in their homes.
If you visit the facility, you will often find a Cockapoo cuddled up with one of the boys. Growing up inside the home with the love and attention of family members, all Cockapoo -puppies grow up to be fun-loving and well-adjusted dogs.
Since they are desensitized to indoors and outdoors sounds from an early age, it becomes easy for them to adjust to their homes after being adopted. Their breeding programs boast comprehensive testing for health, pedigree, and soundness of mind.
They administer the following health checks to each dog that is added to their breeding program:
A thorough physical exam by a licensed veterinarian at Broadview Animal Hospital and Reproductive Care
OFA Certification for PRA eye, Cardiac Evaluation, and Hip Dysplasia
Genetic testing that screens for more than 200 genetic markers
If the CHC appeals to your fancy, contact the breeder via the information provided below for availability, pricing, and payment details.
Cockapoo Breeder Contact Details
3. Erin's New England Cockapoos
Erin's New England Cockapoos is also a small-scale, individually-owned business and only breeds 2-6 litter per year. The reason for breeding a limited number of puppies per year is because they love their dogs more than money and because the breeder is a hobby breeder, not a full-time breeder.
The health of their dams is the most important for them, and since they are a small breeding program with only a couple of dams and sires, a litter once or twice a year is plenty. Erin, the breeder, is dedicated to raising healthy and well-adjusted puppies. Erin's parent dogs come from healthy lines of registered pet parents.
The farm claims that it is a 'pet first' breeder. Their animals live with them in the house and not in the kennels to make them more acclimatized to household habits. Erin claims that her whole energy is focused on the dogs and puppies when they are born till they leave for their new homes.
The puppies and their mum sleep with Erin in her bedroom and spend the day with her in a great sunroom. The company and care mean the puppies are well-socialized and ready to adjust anywhere.
In addition, Erin follows a modified version of the Monks of New Skete Socialization technique and Dr. Carmen Battaglia's Early Neurological Stimulation method, so her puppies turn out to be smart, confident, and sweet-tempered dogs.
In addition, the puppies have a one-year health guarantee against hereditary imperfection. Moreover, they are health checked and wormed. Their dew claws are extracted, but the breeder doesn't dock their tails.
Puppies go to their new homes with a new toy, an old toy for the comforting scent of its mother and littermates, a cover, a little sack of excellent canine food, and a manual for owners. Alongside offering lifetime backing to all clients, the breeders guarantee to take a puppy back should the arrangement isn't successful under any circumstance.
Erin's New England Cockapoos Contact Details
4. BarMor Puppies
BarMor Puppies is the perfect place for those looking to purchase Cockapoo puppies in Vermont. The breeders are situated in New York, just 300 miles from Vermont, a small distance to travel for a healthy puppy. BarMor Puppies has been in the business of dog breeding for over thirty years and have raised winning puppies.
A reason for the success of their puppies is their breeding program. BarMor puppies are whelped and raised at home because that way, adequate attention can be given to both the mother and the newborn pup. Furthermore, the breeders perform the required DNA test on all their dogs.
Ophthalmologists and orthopedic doctors are also present to examine the newborn puppies to guarantee the health of the Cockapoos. They don't permit visitors or potential buyers into the facilities until the puppies have received their first vaccination dose.
Similarly, puppies are also not allowed outside, for example, to visit homes and are kept away from exposure to unsafe microbes that could detrimentally harm their health. Their puppies cost approximately $2,000, and they have an extremely long waitlist as they only breed a specific number of pups every year.
Luckily, the breeder charges the same price for all puppies in the litter, irrespective of the physical appearance of the puppies, as all Cockapoos are born unique. Shipping and delivery service is available for occupants of Vermont and those in adjacent states. If you don't live close by, a flight arrangement can be made with an attendant to deal with the dog.
BarMor Puppies Contact Details
5. My Furry Friends
If you can't find a Cockapoo for sale in Vermont, look in New Hampshire. My Furry Friends, located in Pelham, NH, is a reliable breeder that breeds many dogs and cat breeds, including Cockapoos. My Furry Friends breeds Cockapoos with a baby doll and bear-faced puppies with attractive appearances, wonderful eyes, and beautiful coats.
All of their puppies are appropriately registered and have a kind disposition and impeccable pedigree. The best thing about this breeder is that they let you meet the puppies and pet parents before adoption, so you can find a puppy that you connect with naturally. Moreover, their dogs are often used for emotional support due to their well-adjusted nature.
My Furry Friends Contact Details
More Information About Cockapoo For Sale in Vermont
Now that you know about Cockapoo breeders in Vermont, it is up to you to decide if this is indeed the dog for you. Here are a few things that can help you decide:
The Cockapoo is an extremely adaptable breed; their varying sizes can allow them to live in smaller apartments or bog houses and farms.
For first-time dog owners, they are a Godsend as they have gentle temperaments and tolerance for harsh temperatures.
They are a companion dog breed and are extremely attuned to the emotional needs of owners. Along with being highly affectionate and intelligent dogs, they are great at providing comfort. Cockapoos are family dogs as they prefer company and can experience separation anxiety if left alone for a prolonged period.
In addition, Cockapoos are an inherently attractive dog species because of their parentage. Poodles and Cocker Spaniels are attractive dog breeds that often participate in beauty and talent shows. Therefore, it's no wonder that their crossbreed is attractive too.
All Cockapoos are unique; you can come across Cockapoos with curly, wavy, or even straight coats. The texture of the fur also varies from dog to dog. They can come with a dense or silky coat.
There is also a range of colors in the Cockapoo breed, ranging from brown to red. Some are even completely sable colored.
Conclusion For "Cockapoos For Sale in Vermont"
It is recommended that you always contact your breeder before visiting the facility. We always recommend that you get a pet directly from breeders instead of resorting to pet stores, as they provide registered and healthy dogs with proven lineages. Moreover, genuine breeders are experts in their field and will also guide you on how to take care of your dog.
Cockapoos are perfect for first-time owners as they are affectionate and low-maintenance dogs. After reading about breeders offering Cockapoo for sale in Vermont and nearby states, it is time to bring home the perfect Cockapoo.
For more guides similar to this list of breeders with Cockapoos for sale in Vermont, you can check out:
Before you bring home a Cockapoo puppy from a breeder in Vermont, you can learn more about this dog breed by watching the "Cockapoo Dog Breed Guide" down below: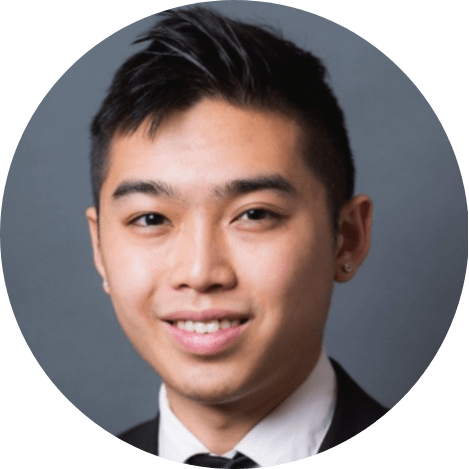 Andy is a full-time animal rescuer and owner of a toy doodle. When he's not saving dogs, Andy is one of our core writers and editors. He has been writing about dogs for over a decade. Andy joined our team because he believes that words are powerful tools that can change a dog's life for the better.
Why Trust We Love Doodles?
At We Love Doodles, we're a team of writers, veterinarians, and puppy trainers that love dogs. Our team of qualified experts researches and provides reliable information on a wide range of dog topics. Our reviews are based on customer feedback, hands-on testing, and in-depth analysis. We are fully transparent and honest to our community of dog owners and future owners.