Since you're in search of the best Cockapoo breeders in the United States, here's what you need to know about the breed. Cockapoos are the cross between Cocker Spaniels and Poodles, usually of the miniature variety. The result is a hairy, furry playmate so docile they're often used as therapy dogs. The Cockapoo was first bred in the United States as a companion dog for families.
Before scrolling down this list of Cockapoo breeders, check out these dogs: Best Shih Tzu Breeders in the United States and Best Schnoodle Breeders in the United States.
Reasons Why You Should Go For A Cockapoo
There's a reason why many people go for designer dog breeds like the Cockapoo. Hybrid animals are made to combine the best traits of two breeds and eliminate the worst of each of the two by offsetting them to create the idyllic companion. The Cockapoo is an outstanding example. Poodles are the second most intelligent dog breed globally, but the miniature kind tends to be a bit high-strung and unsuitable for families with children. On the other hand, Cocker Spaniels are incredibly docile, intelligent in their own right, and great with kids. By combining the two, you get a pet that's stunning for starters, has an improved temperament, is easy to train, and is a loyal life companion.
Cockapoo Guides: Cockapoo Pros and Cons and Types of Cockapoo Colors.
Cockapoo Puppies for Sale in the United States
When buying designer dogs, you cannot cut any corners when it comes to scrutinizing your Breeder. It's an unfortunate reality that even the dog-breeding industry has its fair share of nefarious profit-driven individuals who flout the ethical practices and due diligence required to raise healthy puppies. Dogs are intelligent, sensitive, and impressionable creatures capable of experiencing and carrying the weight of early trauma into their adulthood.
Puppies are incredibly vulnerable and fragile, so they require care of the highest standard. Therefore, it is imperative to make sure that your breeder is qualified, reputed, and meets all the ethical regulations of your respective state. To that end, here is a list of the top 10 Cockapoo Breeders in the United States that you can rely on for a happy, healthy puppy.
Cockapoo Product Recommendations: Best Dog Food for a Cockapoo and Best Brush for a Cockapoo.
1. PuppySpot's Cockapoos in the United States
Puppy Spot is an online puppy store that sells a vast collection of designer breeds across the United States. It's also an online community consisting of licensed dog breeders that created the service to ensure puppies are bred humanely and reach loving homes in the healthiest condition. The service was formed in collaboration with animal welfare experts, researchers, and veterinarians from Animal Humane, which continues today.
Puppy spot only works with the crème de la crème of dog breeders to ensure puppies are sourced from individuals committed to animal welfare and quality. It's a trusted site that has been positively reviewed by over 200,000 families in the United States and has a longstanding reputation for supplying high-quality puppies. Cockapoos are offered in several color variations ranging in age from 4 to 9 weeks old, and some of them are of champion bloodlines.
PuppySpot Details
2. Pure Heart Farm & Ministries
Pure Heart Farms & Ministries is a small home-based breeder in Huntsville, Alabama, and a member of the American Cockapoo Club or ACC. The ACC is a registry and club that promotes the Cockapoo designer breed specifically and extends support to licensed Cockapoo breeders all over the United States. Pure Heart Farms & Ministries only breeds first-generation or F1 Cockapoos to ensure good temperament and health. What does that mean?
An F1 Cockapoo is a result of breeding a pure-bred Poodle with a pure-bred Cocker Spaniel. F2 or second-generation Cockapoos come from breeding male F1 Cockapoos with female F1 Cockapoos. Quality breeders do not mix hybrid dogs because it could lead to severe genetic entanglement issues. It may work out brilliantly, but it could also go horribly, and it's the animal that suffers, so it's best to be safe.
Pure Heart Farm and Ministries works with the ACC to ensure a perfect 50% split of genetic traits to give you the healthiest hybrid possible, based on scientific research. Being home-bred by a family, all the puppies at Pure Heart are socialized and exposed to young children and adults from the first day of their life. So when they reach you, they'll be full of life and acceptance.
Pure Heart Farm & Ministries Details
3. Crockett Doodles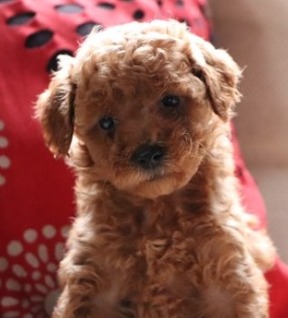 Crockett Doodles is an online puppy store specializing in selling all kinds of first-generation poodle hybrids, including Goldendoodles, Labradoodles, Aussiedoodles, Saint Berdoodles, Sheepadoodles, Newfiedoodles, Pyredoodles, Cavapoos, and Cockapoos. It is owned and operated by Dr. Nathan Crockett and his family, who started the service to become the quality breeders they couldn't find when they wanted a Goldendoodle.
Crockett Doodle offers highly personalized service, and many of its former clients have also gone on to become a partner or guardian homes for new puppies. Since the Crocketts cannot house all the puppies under their roof, they outsource it to former clients registered with the Crockett Doodles Program. Newborns are given a thorough socializing and vetting to ensure they're healthy, but more importantly, happy. Crockett Doodle runs active social media pages on sites like Facebook to maintain regular communication and long-term relationships with their clients. They have a reputation for being quality-breeders.
Crockett Doodles Details
4. A & J's Love Our Pups LLC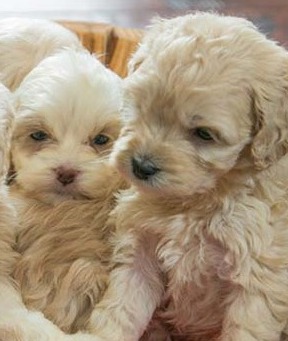 A & J's Love Our Pups LLC is the State of Georgia Licensed home-based Breeder that specializes in breeding Cockapoos. All puppies are registered with the American Kennel Club, The American Cockapoo Club, and the Continental Kennel Club to ensure quality standards are met and allow third-party intervention for the benefit of customers. A & J's mission is to ensure all puppies are bred ethically and reach loving homes.
To that end, they provide free support and information for customers to help them avoid bad breeders, puppy mills, and online scams. They also conduct competitions and quizzes on various social media platforms that customers can partake in to win a free puppy. Due to year-round demand, breeding is also year-round, with a new litter available every five weeks. A resident Vet makes sure all puppies pass the health exam and are vaccinated according to their age. To purchase a puppy, you can visit the site and make a deposit today.
A & J's Love Our Pups LLC Details
5. Mill Creek Family Farms
Mill Creek Family Farms is a family-owned farm and pet breeding service that breeds high-quality Cockapoos with American Kennel Association (AKC) champion-bloodlines. Pure-bred Dogs are purposefully sought, often for months, to acquire the genetically fittest to create first-generation hybrids with greater longevity and a better quality of life. In addition, parent dogs are tested with a full 170+ disease panel to prevent any inheritable diseases from being passed down.
Not only can you visit in person to meet your puppy, but you will also get to meet the parent and examine the quality of the stock with your senses. Cockapoos puppies are available in black, black phantom, Brindle, Cream, Apricot, Buff, and Red colors, many of which may be dual or tri-colored. They're also potty-trained from the age of 2 weeks, and 95% of them can identify and use a litter box by the time they reach your home. Contact them today to make a reservation.
Mill Creek Family Farms Details
6. Midwest Doodle Ranch
MidWest Doodle Ranch is a Kansas-based dog breeder specializing in two designer breeds, the Mini Bernedoodle and Cockapoos. They've been a reputed F1 breeder, uniting families with puppies from New York to California and even Alaska since 2006, and have currently listed their 2021 litter online. Being run by a family of professional dog nutritionists and seasoned breeders, they also recommend food and supplements to make sure your dog grows healthy and remains in touch long after purchase to follow up on health concerns. Like most seasoned breeders, they examine and test puppies for any congenital disabilities or illnesses, give them the age-appropriate boosters and socialize them within their household to get used to indoor life and people. Contact them today to reserve a puppy.
Midwest Doodle Ranch Details
7. Eden Orchard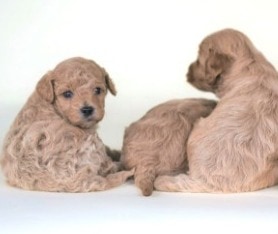 Eden Orchard is a small-time breeder of American Cockapoo puppies. It also specializes in raising Cockapoos to become members of society as service dogs, therapy dogs, and emotional support companions. They have over a decade of experience in dog handling and offer free parenting classes and tutorials to all their tutorials, keeping with their mission statement of giving dogs good homes.
This also gives you a chance to meet your future puppy, take a tour of the property and meet the parents too. Eden orchard has a reputation for its science and knowledge-based approach towards selective breeding. All dogs and puppies are DNA tested to eradicate hereditary illnesses and congenital disabilities and meet your particular color or coat type request. It's one of the few breeders in America that goes that far.
Eden Orchard Details
8. Mulberry Farm
Mulberry Farm has been in the business of breeding premium quality Cockapoos and Cavapoos since 1997. It is based in New York, and the owner, Carol, has over five decades of experience in breeding animals and creating a hospitable and ambient environment for her puppies. All of the Cockapoos are F1 and available in sizes Toy and Mini. Prices range according to the demand and supply at the time of the year and color, and it's a little on the pricey side. However, all the Cockatoo pups come with a Health Guarantee and Veterinary certificate of approval. Contact them today to make an appointment. They do farm tours on all working days. You can even adopt a puppy right there if you like.
Mulberry Farm Details
9. Creekside Puppy Adoptions
Creekside puppy adoptions is a Illinois-based breeder with nearly ten years of experience in breeding Cockapoos. They're a family-run business and raise puppies from home until they're 4 to 8 weeks of age before putting them up for adoption. Creekside works with multiple local family breeders that have worked with and engaged in dog therapy. Dogs are carefully selected, not just based on their physical traits but also their intelligence and temperament. All the puppies are given up-to-date vaccinations that come with a health guarantee. Prices vary from $2,000 and upwards.
Creekside Puppy Adoptions Details
10. Barmor Puppies
Last on the list of the best Cockapoo breeders in the United States is "Barmor Puppies." Barmor Puppies is a New York-based dog breeder service established for 35 years now and has more than 30 years of experience in breeding and raising hybrids, purebreds, and caliber puppies. Barmor's puppies have won the AKC championship for selective breeding on multiple occasions.
Despite their fame, Barmor never opened a Kennel because they believed a dog's natural environment was around humans in their homes. A business decision that remains upheld today. Cockapoos and Schnoodles are usually in low supply, but you can assure yourself of a Barmor puppy by placing a reservation early in the year. Once the dog is made available, you will be contacted and asked to make a small deposit. Then, seven weeks after it's born, the puppy is yours.
Barmor Puppies Details
Conclusion For The "Best Cockapoo Breeders in the United States"
Cockapoos are highly intelligent, trainable, easy to befriend, and safe for homes with kids. Owning a Cockapoo can be the most rewarding experience of your life. Still, it can also be heartbreaking if they are sourced from an illegitimate breeder that does not follow appropriate vetting and care. Make sure you select a licensed breeder with years of animal care experience and appropriate qualifications.
For more similar guides from our team at WeLoveDoodles, check out:
If you're curious, watch "Why Get a Cockapoo" from Dog World down below: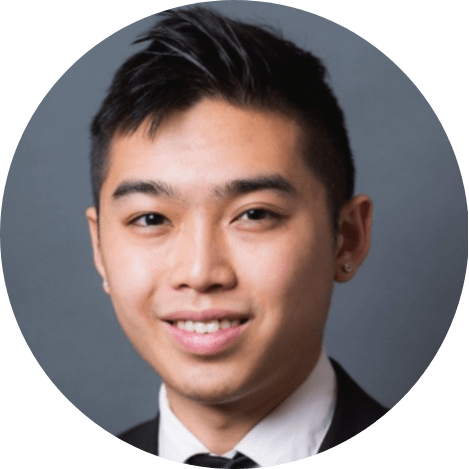 Andy is a full-time animal rescuer and owner of a toy doodle. When he's not saving dogs, Andy is one of our core writers and editors. He has been writing about dogs for over a decade. Andy joined our team because he believes that words are powerful tools that can change a dog's life for the better.
Why Trust We Love Doodles?
At We Love Doodles, we're a team of writers, veterinarians, and puppy trainers that love dogs. Our team of qualified experts researches and provides reliable information on a wide range of dog topics. Our reviews are based on customer feedback, hands-on testing, and in-depth analysis. We are fully transparent and honest to our community of dog owners and future owners.