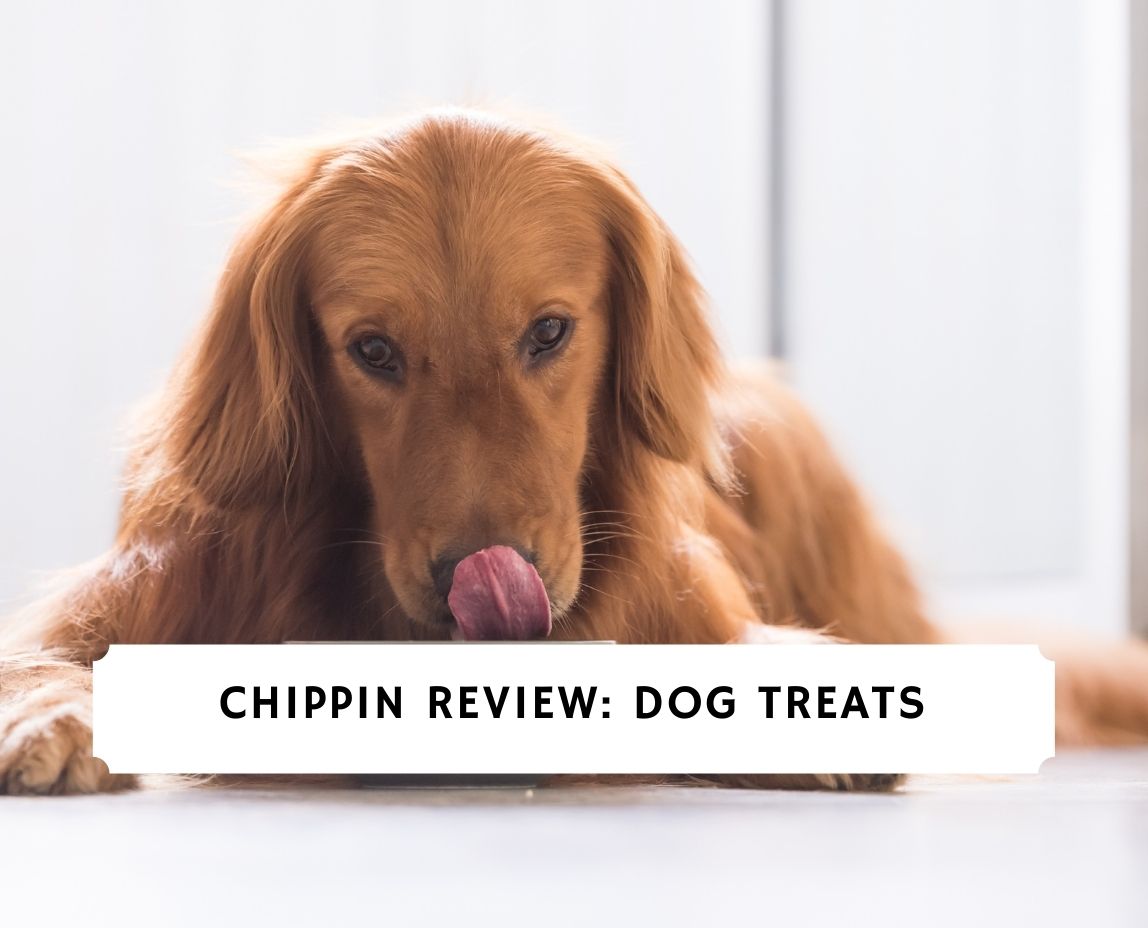 If you're a click away from purchasing Chippin products, then here's what you should know. Your dog deserves a treat now and then, especially when you're working on training your companion. Not only that, but every dog owner should reward their dogs a treat when good behaviors are displayed. The thing is –  dog treats can be challenging to choose from. There are possibly thousands of dog treat options out there to choose from, so narrowing it down and choosing a trustworthy brand can be tricky.
While many people will grab a pack of treats at a pet store and go home, some prefer healthier and more sustainable dog treats. There's something to be said about using natural foods and ingredients, even when you're just giving your dog a treat. With that in mind, looking for sustainable dog treats can still be a challenge because you have to know which ones are as good as they claim. In the end, will your companion even like them?
In this article, we'd like to share with you one of the dog treat products we've stumbled across. We're taking a closer look at Chippin dog treats, so you'll have a better perspective of this brand. Our team at WeLoveDoodles will dig into everything there is to know about Chippin company, their ingredients, and whether or not their dog treats are worth your money. Feel free to stick with us for a complete review of Chippin sustainable dog treats.
Related Articles: Spot and Tango Dog Food Review and Pet Plate vs Ollie
Chippin Dog Treats Info
The company name "Chippin" was inspired by a saying. Chippin uses the motto "chip in for pets and planet." These treats were created to provide the best dietary needs for your dog companion. Chippin company wholeheartedly believes that dogs deserve the best when it comes to treats and food. They also see how extensive waste is in the industry and wanted to step up to make a difference.
Dogs eat a substantial amount of meat in their diet, and the majority of allergies are directly related to meats like beef and chicken. The goal was to create a healthy dog treat that pets would love while using sustainable resources to protect the planet. It's an interesting approach and one that you might not consider right away.
If you look back in time, understand that things like algae and even insects have always been a part of diets. Ingredients such as these are natural, and they have some exceptional benefits. Chippin's goal here was to provide more than just food while also reducing the carbon footprint. The founder of Chippin built a small cricket farm and went on the search for high-quality ingredients. From there, the founder introduced baked treats, which resulted in love from many dogs.
Protein Dog Treats
These dog treats aren't made with your traditional beef and chicken, but they take a wholly different approach to food and treats. The treats are all high in protein and have some other flavor options to choose from. The proteins used in these treats create a viable solution without using proteins that often cause bad reactions for pets. Yes, you will find that crickets are a part of this solution, and they work wonderfully!
Here are some of the flavors that Chippin uses:
Superfood
Antioxidant
Smokehouse BBQ
Spirulina Dailies
All of these recipes include crickets, apart from the spirulina recipe, which is slightly different. All of the ingredients are sourced from in the United States, and that is also where the treats are made. Chippin sources only premium foods to create these treats.
You can purchase the treats in a variety of bundle options, including a training bundle. They also offer one recipe made with fresh silver carp; they genuinely use fresh fish. This remarkable option can be served as dog food instead of treats. You can bundle treats with the food, and you can also get a sample of the food to test it out first. Let's take a look at the ingredients that they use.
Recommendations: Best Dog Treat Dispensers
Chippin Ingredients
Each formula is slightly different, but simplicity and high-quality consistency are the same across the board. Every single ingredient in these treats is all-natural and is both sustainable and pet-friendly. Chiffin chooses ingredients carefully so that nothing allergen-sensitive was used and worked from there. The formulas available were all developed with the nutrition assistance of a veterinarian.
The goal was to provide nutrition for:
healthy digestion
immune system
vision
joints
bones
skin
coat
The treats are always baked in the oven in small batches because they want to preserve the value of the ingredients in making the treats. The ingredient that catches people off guard is crickets, but these provide protein and offer sustainability. Crickets are hypoallergenic. They also have a lot of other incredible nutrients and benefits. You will find they are rich in Omega 3s, and they are easy to digest.
Additionally, even the crickets are carefully chosen, and they are raised on farms that are family-owned and adhere to specific standards. Some of the treats use spirulina rather than crickets. This provides a vegan alternative. Ultimately, the benefits and the protein are very similar, with some additional nutritional quality in the mix. In the superfood treat, you will find a pumpkin, cricket, and peanut butter are the ingredients used to create this delight. Again, everything is natural and sustainable in every single bag.
The antioxidant recipe uses banana, cricket, and blueberry. This line is meant to offer anti-inflammatory properties and provide immune support for your dog as well. Spirulina dailies use kale, flaxseed, and carrot to create a vegan blend that supports bone and joint health plus protein and Omegas. Smokehouse BBQ does it all. This is a sweet potato and cricket recipe flavored with smokehouse BBQ flavors for the ultimate taste in a treat. These specifically are designed for vision support but still contain hearty protein and overall health support.
Chippin and Gut Health Support
You've probably heard of gut health, particularly for humans. Your dogs also need gut health considerations. The exciting thing about Chippin is they completed studies on animal biome to determine what their treats could do for gut health. They ultimately wanted to know whether the treats made a positive impact on the gut microbiome.
Apart from just healthy and sustainable, they wanted the scientific backing to be a good approach indeed. Many things about your dog's health are directly attached to gut health and the microbiome. It's the same for humans, and people are becoming far more aware of gut health. Why do we not consider the importance of gut health for dogs?
By considering the importance of gut health, these are the benefits for your dog:
Healthy Immune System
Reduced Disease Risks
Digestion Support
Inflammation Relief
Reducing Diabetes Potential
Healthy Weight
Allergy Reduction
Anxiety Reduction
Not only does gut health have beneficial physical properties, but it can be tied to emotional and mental health. You should understand the gut microbiome because all dogs are unique (just like humans). The microbiomes present in our digestive tracts are primarily made up of the food that is eaten. Providing diversity and healthy solutions is an excellent step to improving microbiome health. From things like tummy issues to bathroom habits, gut health is significantly impacted by your dog's diet, including their treats.
Sustainability
Let's look at the sustainability behind Chippin: The production of pet food leads to approximately 64 million tons of greenhouse gases being emitted into the air, which creates an enormous carbon footprint. In addition, a single pound of edible beef in dog food uses almost 2,000 gallons of water, leading to a tremendous amount of water and water waste. This is unacceptable when you consider the enormity of what that means.
Why continue to impact the footprint when you can take a different approach? There are plenty of options and solutions to provide healthy treats and food for dogs without harming the planet further and contributing to that footprint. There is a substantial difference when you compare a cricket in the treats as opposed to poultry or beef. With Chippin, they use only 1 gallon of water per one pound of edible protein from crickets.
When you look at poultry, it takes 560 gallons for one pound and 2,000 for beef, as we mentioned earlier. This means that thousands of gallons of water are being saved with the same protein content results. In addition, crickets produce zero methane, which can't be said of beef. If you compare crickets' nutritional benefits to beef or chicken, you will find that crickets contain almost triple the protein and even more Vitamin B12 per every 100 grams than beef or chicken do.
Chippin Details
Conclusion For "Chipping Review"
Is Chippin worth trying? Considering that they offer sustainable dog treats packed with flavor and carefully review their impact on the planet, this is an ideal solution for you to consider. Your companion will love these dog treats. Many dog breeds from all over the world favor Chippin too.
Those dogs are not bothered one bit by the use of crickets rather than beef or chicken, and the result is something that is actually far better for your dog's health and far better for the health of our planet. We admire Chippin for its quality, ingenuity, and care for the earth we live on.
Check out other treat recommendations similar to Chippin:
You can learn more about other treats by watching "Best Dog Treats Money Can Buy" from Rachel Fusaro down below: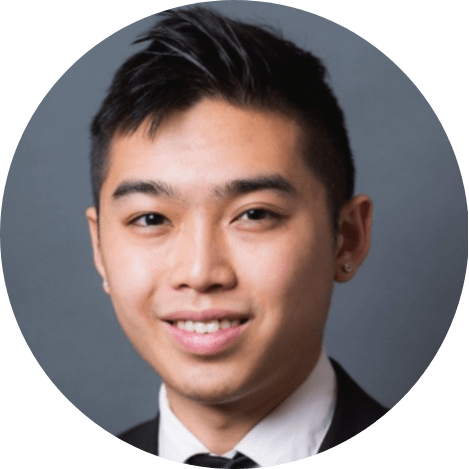 Andy is a full-time animal rescuer and owner of a toy doodle. When he's not saving dogs, Andy is one of our core writers and editors. He has been writing about dogs for over a decade. Andy joined our team because he believes that words are powerful tools that can change a dog's life for the better.
Why Trust We Love Doodles?
At We Love Doodles, we're a team of writers, veterinarians, and puppy trainers that love dogs. Our team of qualified experts researches and provides reliable information on a wide range of dog topics. Our reviews are based on customer feedback, hands-on testing, and in-depth analysis. We are fully transparent and honest to our community of dog owners and future owners.