If you're looking for Chihuahua puppies for sale for under $300, then you've come to the right place. We have several reliable websites where you can find healthy and stable Chihuahuas at affordable prices.
In fact, the Chihuahua is one of the few dog breeds available for less than $500. The breed is in great demand, but there are also many breeders with Chihuahuas, keeping prices relatively low.
However, not all these breeders are ethical. Some are unscrupulous breeders who breed without any scientific knowledge about canine genetics. Sometimes, they even in-breed the dogs from the same litter, which leads to a host of health issues in the offspring.
So let us find out some best places where you can get healthy Chihuahua puppies for sale for under $300.
Before you scroll down this list of places with Chihuahua puppies under $300, check out: 5 Best Chihuahua Breeders in the United States! (2023) and Where Can You Get Free Chihuahua Puppies? (2023).
1. Pet Finder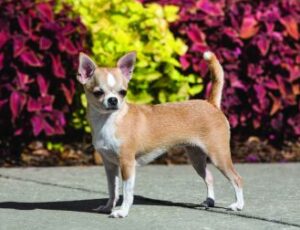 On the Pet Finder website, you need to simply write in the breed you are interested in and your zip code. You will get a list of old and young purebred and mixed-breed Chihuahuas that are up for sale.
However, the puppy's price is not mentioned clearly on this site. But you can email them to ask about the price of the specific Chihuahua puppies you are interested in. Please note that these dogs may not be under $300 since some of them come with AKC papers and are vetted and vaccinated. This increases their price significantly.
Pet Finder Details:
2. Pet Classifieds
At the time of writing this guide, we found several Chihuahuas on sale for $300 to $900 on Pet Classifieds. If you plan on contacting the seller, please be aware of unrealistic offers and steer clear of "free" dogs. If you meet the seller, do so at a safe place and only pay them after you pick up the dog.
Pet Classifieds Details:
3. Home of Cute Puppies
On this site, we found several Chihuahua puppies for sale for under $500. Some of these puppies were 10 weeks and older and most were fully house-trained. Many of them were vet-checked, health tested, and current on their vaccinations. You can click the "'"inquiry" button and call or email the seller to negotiate the Chihuahua puppy price under $300.
Home of Cute Puppies Details:
4. Facebook
On Facebook, we found several pages dedicated to the adoption of Chihuahuas. These dogs were mostly being given away for free.
However, when we messaged the page owners, we were asked to pay almost $500. The owner/breeder of the page had not disclosed their location on the Facebook page. Also, there were no contact details — no name of the breeder, email, phone number, etc.
This made us suspicious that the breeder was probably a hobby or backyard breeder, breeding Chihuahuas for profit.
We also saw a lot of spam messages by other unethical breeders advertising "free Chihuahuas" on these posts. We think it may be best not to buy from such breeders. Many of the links were also broken, meaning these breeders may not be reliable.
Facebook Details:
5. Dog Adoption Events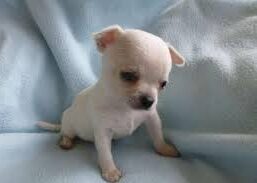 The best way to find Chihuahua puppies under $300 is by adopting rescued or rehomed dogs.
PetSmart often hosts dog adoption events and charities in various cities across the US. Since this reliable pet brand has more than 1600 stores across the country, you will surely find one such event near you.
They are also highly likely to have Chihuahua puppies or well-trained and house-broken adult dogs. Such events do not charge more than $300 for adoption fees. Sometimes, these dog adoption events also give away the pups free of cost.
Dog Adoption Events Details:
6. Craigslist
This is a classified ads website where sellers and buyers can connect with each other directly. So, you are likely to find Chihuahua puppies for sale under $300 here. That said, please be very careful when buying your Chihuahua from this site. Some of the dogs sold here are inbred or products of puppy mills. They often have health issues or behavioral problems like aggression.
Never send the money online to the seller before meeting them. Agree to meet in person in a safe place and take a friend along. Only pay them for a healthy dog. You can ask about medical records. You can also have a vet examine your puppy. Sometimes, sellers sell stolen Chihuahuas on Craigslist. Often, stolen dogs have microchips. Please be aware of these scams.
Craigslist Details:
Chihuahua Rescue Shelters
Chihuahua rescues and shelters are good places to look for puppies for sale under $300. These rescue homes have abandoned or neglected Chihuahuas that need loving homes. Animal shelters charge a small adoption fee of $250 to $750 depending on the dog's age and medical history. Sometimes, they might also give away dogs to you for free.
Here are some Chihuahua rescues organizations in the USA.
Chihuahua Rescue and Transport
The CRT has been rescuing and rehoming Chihuahuas and Chihuahua mixes since 1996. They are a 501(c) (3) charity, meaning you'd get a tax benefit if you donate to this wonderful organization. They operate in the Midwest, Southeast, and Southwest and charge a donation fee of $250 per adoption.
Chihuahua Rescue and Transport Details:
Texas Chihuahua Rescue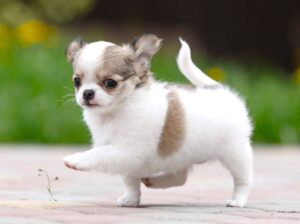 TXCR has saved the lives of more than 4,000 dogs and even got over 4,500 dogs rehomed. Their adoption fee is $400. They make sure all of their dogs are spayed, dewormed, neutered, and up-to-date on their vaccinations. The TXCR even ships dogs to Canada.
Apart from dog-breed-specific rescues, you can also go to any animal shelter near you. The Chihuahua is one of the most abandoned breeds because owners often find them difficult to train. So, there is a good chance you'll find a Chihuahua waiting to be rescued.
Texas Chihuahua Rescue Details:
Is There Such a Thing as Free Chihuahua Puppies?
Nothing in life is free. If someone offers you Chihuahua puppies for free, then take it with a grain of salt. Purebred Chihuahuas from top breeders are sold for $800 to $2,500. Some rare coat colors are even pricier. Puppies that are born to championship-winning title owners can cost as much as $5,000.
So, please understand that top breeders who genuinely care for their Chihuahuas will never sell their puppies for under $300. Good breeders conduct various health checks. They only breed dogs that are cleared for hips, joints, heart, and eye issues by the OFA and CERF. These are national agencies for testing dogs for various genetic health issues.
Good breeders also have extensive knowledge about genetics and breeding for the welfare of the Chihuahua breed. They breed close to the standards laid down by the Chihuahua Club of America. Their healthy Chihuahua puppies are also exposed to enrichment and early socialization to noises, other dogs, and kids. This helps make the puppies confident and bold.
Since good breeders spend time, energy, and effort, they charge significantly for their Chihuahuas.
In addition to considering the purchase cost of the Chihuahua puppy, you also need to consider all the ongoing expenses that come with dog ownership. The section below will tell you exactly how much a Chihuahua can cost to keep.
What is the Cost of Owning a Chihuahua?
Most people who go looking for Chihuahua puppies for sale under $300 often do not think about the "real" cost of owning a dog.
The puppy's purchase price or adoption price isn't the only thing to consider. You must also consider the cost of raising a Chihuahua.
Chihuahuas are fairly high-maintenance dogs. They need healthy food, medical care, and plenty of training. Without this basic care, you and your dog will both suffer and the dog might end up in the shelter again.
Cost of Medical Care for Chihuahua
Chihuahuas are often prone to health issues. They need medical care which includes procedures like spaying/neutering in the first year, regular deworming, as well as flea/tick prevention every few months.
Your dog will also need vaccinations and booster doses every year. Expect to spend between $500 to $1,000 on medical care in your puppy's first year and later on, almost $600 per year. Should your pet need any emergency procedure or hospitalization, then the cost can run into thousands of dollars.
Cost of Training a Chihuahua
Without training, a Chihuahua is bound to show behavioral issues. These dogs need firm handling and training from an early age. Otherwise, they might defecate indoors, bark excessively, and even destroy your furniture.
Worse, they might even consider themselves the alphas of the house. Despite their small size, Chihuahuas can be fairly aggressive. If you do not invest in training your Chi, you might end up with a badly behaved dog. Most people end up abandoning such Chihuahuas, which is unfair to the dog.
Expect to spend between $200 to $500 on dog training for Chihuahuas. The dog's training should also continue at home without a professional's help. You can always read some books on dog training or get some online videos to help you train your dog.
Cost of Dog Food for Chihuahuas
Chihuahuas weigh, on average, between 2.5 to 4.5 lbs and measure just about 5 to 8 inches. But this can vary from dog to dog. If you have purchased your Chihuahua puppy for sale for under $300, chances are it is a mixed-breed Chihuahua.
Based on the dog's size, you will need different quantities of food to keep your Chi healthy. Dog food prices vary considerably from brand to brand and also depend on the type. Generally, kibble or dry dog food is cheaper to feed than wet, semi-moist, or dehydrated dog food.
Never skimp on the quality of food as this could give rise to health issues in your dog. Premium food with healthy ingredients can help your Chihuahua thrive and reduce vet visits. Most dog owners spend $25 to $50 a month on Chihuahua food. This brings the annual cost of food to $600 on average.
Lifetime Cost of Owning a Chihuahua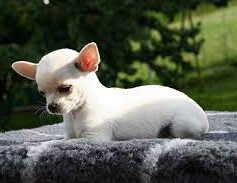 The average professional Chihuahua breeder charges between $800 to $3,000 for their purebred Chihuahua puppy. The monthly cost of owning a Chihuahua is around $50 to $75.
Most dog owners spend between $1,300 to $1,800 in the first year alone to raise their Chihuahua. This price includes spaying/neutering, vaccines, food, and medical costs. It does not include emergency costs or additional costs like dog walking, travel, and pet boarding costs.
After the first year, most Chihuahua owners in the US spend between $700 to $900 on their dogs. Since Chihuahuas live for 12 to 20 years, you could spend almost $9.000 to $18,000 over your dog's lifetime. These costs can increase further if your dog develops health issues in its senior years.
Frequently Asked Questions
What is the cheapest dog to get?
Chihuahuas are one of the cheapest breeds, particularly if you're adopting a dog from a rescue or shelter instead of buying from a breeder.
What is the most common cause of death in Chihuahuas?
Heart failure is the leading cause of death in Chihuahuas.
How long does a Chihuahua live?
The average life expectancy of a Chihuahua is 14 to 16 years, but some dogs live to be 20 years old.
Conclusion for "Where Can You Find Chihuahua Puppies for Sale Under $300"
There is a good chance you might find healthy and good-tempered Chihuahua puppies for sale under $300. But you must do thorough research. You need to ensure that the seller is not a scammer or a puppy mill or a backyard breeder. The above links are some reliable places to start your search.
Please spare yourself and your family members from all the heartache and only buy your Chihuahua puppy from a reputed and knowledgeable breeder.
If you enjoyed this guide, "Where Can You Find Chihuahua Puppies for Sale Under $300," check out:
Before you bring home a Chihuahua, learn more by watching "15 Things Only Chihuahua Dog Owners Understand" down below:
Garrett loves animals and is a huge advocate for all Doodle dog breeds. He owns his own Goldendoodle named Kona. In addition, he volunteers at the Humane Society of Silicon Valley, where he fosters dogs and helps animals. Garrett enjoys writing about Doodles and believes that dogs can teach humans more about how to live than humans can teach a dog.
Why Trust We Love Doodles?
At We Love Doodles, we're a team of writers, veterinarians, and puppy trainers that love dogs. Our team of qualified experts researches and provides reliable information on a wide range of dog topics. Our reviews are based on customer feedback, hands-on testing, and in-depth analysis. We are fully transparent and honest to our community of dog owners and future owners.