If you want to lighten your companion's mood, then this guide will list several ways for you to make your Chihuahua happy. Whether you're a current or future dog owner, do a lot to keep your dog happy and healthy. From taking them to the veterinarian for a check-up regularly to keep them active to feeding them wholesome and nutritious meals, your dog relies on you. While different dogs have different temperaments and personalities, their caretaker can be very influential in how happy they are.
If they feel they are protected, well cared for, and can count on you to meet their needs, your dog will be a happy puppy. With their high energy and passion for activity, a Chihuahua expresses different needs than other breeds. Although they are the smallest breed, they can be pretty needy and look to you for reassurance and confidence that they will be taken care of. Making and keeping your Chihuahua healthy and happy should be one of your top priorities as a dog owner.
While their natural temperament and tendencies will also be at play, their happiness is often rooted in how they are raised. Chihuahuas can often be known for their feisty and spunky personality. While this can demonstrate their joy, it's also crucial that you don't disrupt their happiness. To help you best care for your Chihuahua, here we share some of the top ways you can keep your tiny four-legged friend happy.
Before scrolling down this article "Ways To Make Your Chihuahua Happy," check out other questions that could help you: Are Chihuahuas Actually Dogs and Are Chihuahuas Mean Dogs?
How To Make Your Chihuahua Happy
When it comes to making and keeping your Chihuahua happy, some ways are relatively straightforward. Others may involve a little bit more effort from you. In either case, you can find ways that work well for your dog that keep them happy and meet their needs. Here are some easy steps you can take to bring your Chihuahua joy.
1. Stay Active
Your Chihuahua is high on energy. Despite their small size of under six pounds and a height between six to ten inches tall, they love to move. Keep them happy by taking them for walks regularly. Go the distance that's right for their health and energy level, being careful not to push them too far. Especially if your Chihuahua finds themself home inside for much of the day, getting outside for a walk can be the highlight of their day.
Not only will staying active help keep them happy, but it will also benefit their overall physical and mental health. Getting the heartbeat going and muscles working can ensure they are mobile and moving throughout their life. It can also prevent weight issues and other medical conditions that you should avoid for your dog. Support their health holistically by being consistent about a walk or some other form of exercise for your Chihuahua.
These small dogs also love to play a lot of games and run around. They may be up for a competitive game of tug-of-war. They may also play by pouncing and chasing things. Whatever your Chihuahua's game or activity of choice, kick it off to make them happy. Keeping them active will also prevent them from becoming bored and restless. These tendencies can quickly result in destructive behaviors that you want to avoid at all costs.
Chihuahua Product Recommendations: Best Dog Playpen For Hardwood Floors and Best Dog Water Toys.
2. Pet Them
Chihuahuas are dogs that tend to love attention. Bring them joy by spending time cuddling up with and petting them. If they're going into your arms for a snuggle, don't push them away. Instead, welcome them in with a soft hug and gentle petting. Belly rubs, in particular, are something that Chihuahuas can't resist.
Related Dog Article: Why Does My Dog Lay On Top of Me?
3. Teach Them Something New
While Chihuahuas may not be known as the most intelligent animals, they may enjoy stretching themselves by learning something new. By teaching them a new trick or command, you'll spend intentional time with them. As you train them, be sure to have a tone that is both firms yet friendly. Use a lot of positive reinforcement to celebrate the excellent behavior display. Since Chihuahuas respond according to the type of treatment they receive, having patience and understanding as they learn a new command is essential. Be sure to be encouraging and supportive as they try to learn something new. You can also explore something new, like a new park or trail, to keep them engaged and interested in different activities.
4. Feed Them Well
When it comes to your Chihuahua's diet, be sure that it's food that is both good for them and is something they find appealing. Ensure their diet contains lots of vitamins and nutrients they need to thrive. Especially as Chihuahuas are so small, it's best not to feed them scraps from your table. Typically, their digestive systems can have a challenging time dealing with strange foods and tastes. Therefore, to keep their digestive system happy, keep them on a regular diet rich with ingredients that will help them grow healthy and strong.
Dog Food Recommendations: Best Wet Dog Food For Small Breeds
5. Get Them a New Toy
Chihuahuas have a fascination with chewing on things. Please encourage them to release their joy and energy on a new chew toy rather than on something like your shoe. Toys that are bright, colorful, and even make noise can be found particularly interesting for Chihuahuas. These toys also don't have to cost a lot of money either. Instead, you can pick one up at a local toy store or even try a do-it-yourself version of a chew toy.
Dog Product Recommendations: Best Dog Toys For Separation Anxiety.
6. Help Them Make Friends
Chihuahuas are an interesting breed when it comes to other animals. While they can be pretty defensive and protective at first, they may be willing to warm up to other dogs. They can even make friendships and find a lot of joy in running around and playing with other dogs. Not only can socializing with other dogs make them happy, but it can also help improve their behavior. They'll learn to interact with other dogs, including what to do and what not to do.
7. Don't Fall Into Boredom
With the Chihuahua's high energy and need for activity, they can easily become more. Especially if they are left at home alone for a large part of the day, boredom can quickly set in. Whenever possible, keep your dog occupied and active when they want to be. Alleviate boredom by doing things like teaching them a new trick, practicing one you've been working on, or giving them a thorough petting.
Keeping your Chihuahua from being bored can also help improve their overall behavior. Chihuahuas that have nothing else to do may be tempted to fall into negative behavior patterns such as chewing on shoes or digging in the trash. They'll resort to behaviors and activities they shouldn't do because they are not sure what else to do. Don't let your Chihuahua get bored and be sure they can be occupied by different toys, food, or other activities.
More Chihuahua Questions: Why Are Chihuahuas So Aggressive and What is a Chihuahua Husky Mix?
How Do I Tell If My Chihuahua Is Happy?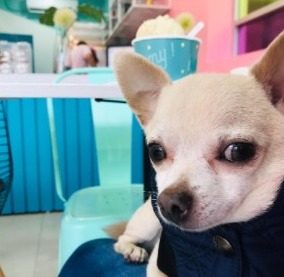 Understanding your dog's emotions and what they are feeling can help you best meet their needs. If they are happy, you must be doing things right. If they are not happy, you may want to consider making changes or discovering the underlying cause for their unhappiness. To tell if your Chihuahua is happy, you'll want to monitor their overall behavior. If they eat everyday meals and have a regular eating pattern, you can problem determine that they are feeling well.
If they enjoy playing and staying active, that's another indication of their thriving health. Suppose your Chihuahua seems to have lost their appetite or are not interested in playing or engaging in activities they usually enjoy. In that case, something may be off with their physical or mental health. Watch their overall behavior and temperament to ensure they are still their usual healthy selves. Knowing your Chihuahua tendencies can help you easily identify when something might be off with their mental or physical health.
Once you can identify when they're not happy, you can jump into finding a solution to help them get back to their full, happy, and healthy selves. Chihuahuas may also appear to smile when they are happy. While it may not be an exact smile, you can tell their joy on their face should they choose to show it. As a dog owner, it's up to you to bring that joy and happiness to them.
Chihuahua Guide: How To Care For a Chihuahua Puppy
Conclusion For "How To Make Your Chihuahua Happy"
As a dog owner, it's up to you to keep your Chihuahua happy. By being intentional about caring for their health, both physical and mental, you can help support their long and happy life. While keeping your Chihuahua happy may require putting the remote down to go take them for a walk or making an extra trip to the pet store to get the good dog food, a happy Chihuahua is certainly worth it. Not only can such activities bring your Chihuahua joy, but you might also find excitement and joy in these activities you do together. Find something you both enjoy doing and support each others' happiness. With a happy Chihuahua, their behavior and overall temperament in your home can be greatly improved.
To learn more about the Chihuahua dog breed, check out other articles from WeLoveDoodles:
You can learn more about the Chihuahua dog breed by watching "Chihuahua – Dogs 101" from Animal Planet down below: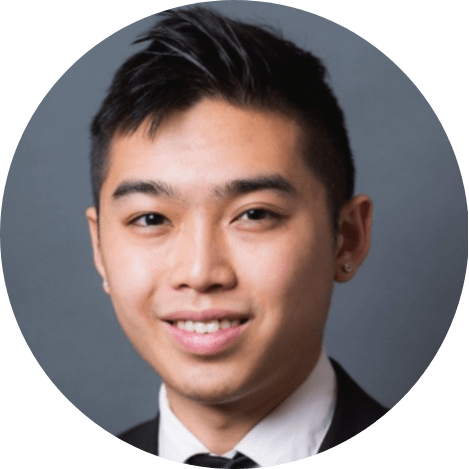 Andy is a full-time animal rescuer and owner of a toy doodle. When he's not saving dogs, Andy is one of our core writers and editors. He has been writing about dogs for over a decade. Andy joined our team because he believes that words are powerful tools that can change a dog's life for the better.
Why Trust We Love Doodles?
At We Love Doodles, we're a team of writers, veterinarians, and puppy trainers that love dogs. Our team of qualified experts researches and provides reliable information on a wide range of dog topics. Our reviews are based on customer feedback, hands-on testing, and in-depth analysis. We are fully transparent and honest to our community of dog owners and future owners.