If you've just seen your dog finish off some leftover ranch you accidentally left on the counter, you might freak out. It's natural to wonder how certain foods can affect your dog's health, so several questions might run through out mind. Is your dog going to be okay? Are they going to be sick? Can ranch dressing kill a dog?
Although there's no straight answer to whether ranch dressing can kill a dog, it certainly will cause severe stomach issues, which can lead to worse, especially if your dog is young. Keep an eye out for symptoms like vomiting, heavy panting, and lack of appetite.
In this article, we'll discuss why your dog shouldn't eat ranch dressing, the harmful ingredients that it contains, and what to watch out for before going to the veterinarian.
Before scrolling down to the answer to this guide, "Can Ranch Dressing Kill a Dog," you can check out similar guides from our team at We Love Doodles: Can Imodium Kill a Dog? and Can Melatonin Kill a Dog?
Can Dogs Eat Ranch Dressing?
Dogs shouldn't eat ranch dressing. Ever. In reality, dogs shouldn't eat any product meant for humans, especially if it's processed. Furthermore, ranch dressing contains ingredients that are not good for dogs and can lead to severe illness or death. Ranch dressing also has a lot of calories, salt, and saturated fats, all of which are bad for dogs.
Can Ranch Dressing Kill a Dog?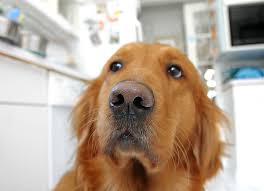 A small amount of ranch dressing won't kill your dog. However, consuming a large amount can lead to severe food poisoning, which can turn out to be fatal. The best thing you can do is avoid giving your dog any ranch at all.
Ranch Ingredients
Many ingredients in ranch dressing are extremely poisonous to dogs. Below, we'll discuss some of the most prevalent ingredients in ranch and how they're harmful for dogs. Keep in mind that, depending on the recipe, these ingredients may differ. Still, you should avoid giving your dog any ranch as a general rule.
Buttermilk
Buttermilk is a fermented dairy product. Buttermilk is the main ingredient in most ranch dressings. The bulk of the thickness comes from it. Buttermilk also contains less lactose than other milk products, meaning it's better for dogs. But that's not the full story.
Unfortunately, even a small amount of lactose can have a detrimental impact on your dog if it is lactose intolerant. When lactose-intolerant dogs consume dairy products, they may experience digestive problems, including nausea, vomiting, bloating, and flatulence.
Mayonnaise
Another ingredient that makes up the creamy foundation of ranch dressing is mayonnaise. Mayonnaise won't poison your dog. However, it doesn't provide any health benefits either. Plus, mayonnaise has a lot of fat and calories, which increases your dog's risk of obesity and other weight-related diseases like diabetes.
Sour Cream
Several ranch recipes call for sour cream instead of mayonnaise. Sour cream, like buttermilk, is a dairy product that can be harmful to dogs that are lactose intolerant. Additionally, certain sour creams contain preservatives to ensure shelf stability. It's also full of fat and calories.
Garlic
Alliums are a type of plant popular in cooking. They include onions, garlic, scallions, shallots, leeks, and chives. While great for humans, they are extremely poisonous to dogs and can cause liver failure, damaged red blood cells, vomiting, and diarrhea in addition to other symptoms of poisoning.
For these reasons, garlic is one of the most harmful ingredients in ranch dressing for dogs. You should avoid giving your pup garlic, especially the powdered variety that most ranch dressing uses.
Onion and Chive
The key components of ranch are frequently onions, onion powder, and chives, which together provide the well-known and beloved flavor. Unfortunately, onions and chives are also alliums that can cause serious harm to your dog.
Symptoms of toxicity may appear anywhere from 24 hours to seven days after ingestion. Onions are also extremely harmful to your dog's red blood cells and frequently result in anemia.
Salt
Consuming salt in moderation will not cause harm to your dog. However, excessive salt consumption can lead to sodium toxicity. Because ranch dressing is high in salt, combining it with the sodium from your dog's normal diet can be dangerous.
Confusion, vomiting, sluggishness, an elevated heart rate, and breathing difficulties are symptoms of salt overdose. In addition, consuming too much salt can lead to dehydration, which can vary in severity from mild to fatal.
Mustard
Dried mustard, commonly referred to as dried mustard seeds, is another main ingredient in ranch dressing. Dogs should not consume mustard seeds as they can lead to gastroenteritis, an infection of the stomach and intestines. When a dog has this illness, it will vomit or have severe diarrhea.
Parsley
Parsley is not poisonous to a dog if eaten in small amounts. But your dog is more likely to become ill the more it consumes. The type and quantity of parsley also affects toxicity. The most typical symptom of this poisoning from parsley is dermatitis, which causes swollen, painful, and red skin.
Dill
Dill is one of the components of ranch that dogs may eat without getting sick. It is a fantastic source of antioxidants that help with digestion. Therefore, many people chose to add dill to their dog's regular diet!
Ranch's modest amount of dill, however, is insufficient to offset the negative effects of the other ingredients in this sauce.
Lemon Juice
Lemon juice is a common ingredient in ranch recipes. A dog will be alright if it sniffs or licks some lemon pulp or juice. However, if a dog has even a teaspoon of lemon juice, it may experience nausea, vomiting, and diarrhea.
For reference, every 1 to 1.5 cups of ranch dressing contains 1 to 3 tablespoons of lemon juice. That's enough to give your dog an extremely severe stomach ache!
Avocado
Some modern and "healthy" ranch varieties commonly use avocado and yogurt rather than buttermilk and sour cream.
Although this may be healthier for your dog, you want to be careful that there is no avocado skin in the dressing. Avocado skin, seeds, and leaves contain persin, a natural fungicide. It can be extremely toxic to animals when consumed.
Signs of Poisoning from Ranch Dressing
Knowing the signs of poisoning can help your dog quickly get treatment and avoid worse outcomes. The most important thing is to be pragmatic. A tiny bit of ranch isn't going to kill your dog. Rather, consuming large amounts of ranch is what should concern you.
First, think about how much ranch dog ate compared to its size. The smaller a dog is, the more at-risk it is of getting ill, even if it only ate a small amount.
If you have a medium or large dog and it only ate a tiny amount of ranch dressing, you need only be on the lookout for severe symptoms. For example, if your dog refuses to eat and starts vomiting non-stop or has severe diarrhea, you might want to think about taking more drastic action. Call an animal poison control hotline or take your dog to the veterinarian if your are worried.
The best way to take care of your dog is through prevention! Hide toxic foods like ranch dressing in places your pup can't reach.
Diarrhea and Vomiting
The most typical symptoms of food poisoning in dogs include vomiting and diarrhea. A bit of vomiting and diarrhea may be a good thing, as it means your dog is expelling the toxins from its body. However, you should keep an eye on your dog. If the vomiting or diarrhea persists or becomes severe, take your dog to a veterinarian.
Refusal to Eat
Your dog may be experiencing poisoning if it starts to reject food and drinks more than usual. Be patient as you observe this behavior and avoid making snap judgments. Take into account other variables that could be driving this behavior, including a warm environment or stress.
If your dog refuses food several hours after you catch it eating something it shouldn't have, you should be concerned. Consider taking your dog to the vet if this behavior persists.
Excessive Panting
Other behavioral irregularities including excessive panting, hyperactivity, trembling, and heart palpitations are all indications that your dog is not feeling well. Keep an eye out for these symptoms, and if any of them persist for more than a day, take your dog to the veterinarian.
Frequently Asked Questions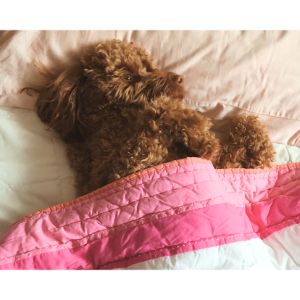 What happens if a dog eats ranch dressing?
There is no worry if your dog only eats a small amount of ranch dressing. However, eating a lot of ranch dressing can lead to severe poisoning. Watch for excessive vomiting, diarrhea, and lack of diet.
How much ranch dressing is toxic to dogs?
A small amount of ranch won't kill your dog. However, if it eats more than one to three tablespoons, you should be concerned. The smaller your dog, the more likely it is to experience symptoms. Watch for excessive vomiting, diarrhea, and lack of diet.
Is ranch dressing toxic to dogs?
Ranch dressing isn't so toxic that a single lick will kill your dog. However, consuming larger amounts of ranch can lead to poisoning.
Avoid Giving Your Dog Ranch Dressing
When it concerns our beloved animals, it's always better to be safe than sorry. If you're concerned about a costly vet fee, you may want to look into getting pet insurance in case of an emergency, especially if you have an extra curious pup. After all, our furry friends are worth the world!
Another great way to keep your dog healthy is to stop them from consuming toxic foods in the first place. Be careful not to let your dog near any foods that may be harmful, including ranch dressing.
If you find this guide, "Can Ranch Dressing Kill a Dog," helpful, you can check out:
You can learn more information about dogs eating ranch by watching "Can Dogs Eat Ranch Dressing | Can Dogs Eat Ranch" down below:
Garrett loves animals and is a huge advocate for all Doodle dog breeds. He owns his own Goldendoodle named Kona. In addition, he volunteers at the Humane Society of Silicon Valley, where he fosters dogs and helps animals. Garrett enjoys writing about Doodles and believes that dogs can teach humans more about how to live than humans can teach a dog.
Why Trust We Love Doodles?
At We Love Doodles, we're a team of writers, veterinarians, and puppy trainers that love dogs. Our team of qualified experts researches and provides reliable information on a wide range of dog topics. Our reviews are based on customer feedback, hands-on testing, and in-depth analysis. We are fully transparent and honest to our community of dog owners and future owners.