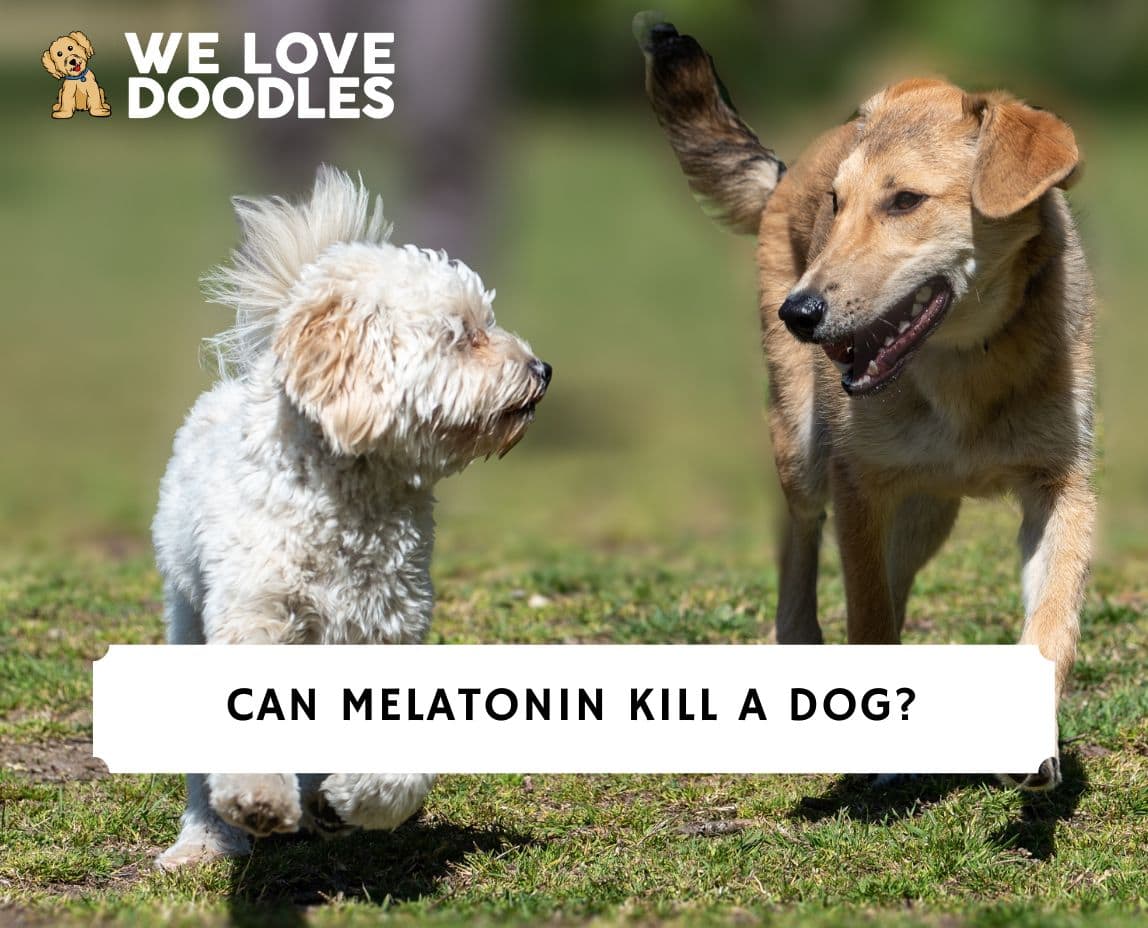 Can Melatonin kill a dog? Well – here's what you need to know. There are times when dogs can suffer from insomnia, just like people. There are also times when dogs need something safe and natural to help them relax. Melatonin is a substance that can certainly assist with these problems with great results.
Due to melatonin's strong sedative effects, can melatonin kill a dog? It would require a very heavy dose of melatonin to kill a dog. Melatonin is a natural substance that can help dogs sleep and relax, just as it does for people. Large doses of melatonin exceeding 5 mg could lead to an overdose in a dog, but it is unlikely that melatonin, even in large doses, could kill a dog.
In a dog's life, sleep and relaxation aids like melatonin can be beneficial. This guide will take an in-depth look at melatonin to discover its benefits, safe dosages, and, most importantly, if melatonin can kill a dog. Read on to learn more about this natural substance and how dogs react to it.
Before scrolling down to the answer of this guide, "Can Melatonin Kill a Dog," you can check out these similar guides our team at We Love Doodles made: Putting a Dog to Sleep with Benadryl and
What is Melatonin?
Melatonin is a naturally occurring substance both in nature from the pineal gland of animals (not recommended) and in the brains of humans and even dogs. This substance can be taken in supplement form either directly from animals or from the more common (and humane) artificial, synthetic forms of melatonin.
Melatonin is a chemical released in the brain, typically at night. Once darkness sets in, melatonin works to calm and soothe your brain to prepare it for rest and sleep. The substance works as a natural sleep aid and a circadian rhythm equalizer to ensure you are resting and sleeping at night as nature intended.
Melatonin is produced in a dog's brain just as in a person's brain. Although dogs sleep much more than people, melatonin is still released in their brains to help regulate their light and dark circadian rhythms. Just like people, dogs are also designed to sleep at night.
But in natural bodily functions, melatonin can sometimes not be enough to balance out the fluctuations in a person's or a dog's circadian rhythms. Both people and dogs may sleep at a set time one night and stay up later the next night. So this, in essence, throws off the circadian rhythm and sometimes makes naturally occurring melatonin negligible.
Melatonin supplements were created to help with this problem and serve as a natural relaxant and sleep aid. The supplements can also be given to dogs, but typically not in the same doses, people generally take. Dogs only need a small amount, typically no more than 5 mg. With this in mind, let's look at how melatonin doses can be beneficial for dogs.
Is Melatonin Beneficial for Dogs?
In addition to helping promote sleep, melatonin can be used as a natural remedy for calming anxiety and helping dogs fall asleep and stay asleep in stressful situations. On holidays where fireworks feature prominently, such as Independence Day in the United States and New Year's Eve, many pet parents dose their dogs' melatonin to help them sleep through the explosions.
Fireworks can throw dogs into complete and total anxiety attacks and raise their stress levels considerably. So melatonin certainly proves to be beneficial in these situations. Melatonin can also be used for dogs to treat conditions like separation anxiety and sleep disorders.
For dogs with separation anxiety, melatonin calms them down and helps them fall asleep relatively quickly. Your dog may end up sleeping while you are away from home. Melatonin can also help treat stress-related hair and coat disorders in dogs experiencing recurring moments of distress.
This is why veterinarians often prefer melatonin as a supplement to administer before surgery. The effect is much more pronounced than it is for humans; therefore, melatonin is something of a strong sedative when given to dogs seldomly. Speaking of veterinarian visits, very small doses of melatonin can work wonders for helping to calm your dog down.
Some dogs panic when they know they are going to the vet, and something like melatonin can work to ease their nerves and even relax them during the visit. Generally speaking, and if given a small and manageable dosage, dogs will only ever experience slight lethargy after waking from a melatonin-induced sleep. Slight stomach upset may also occur but usually goes away after a few doses. With the benefits of melatonin for dogs in mind, are there any harmful ingredients to be aware of?
Related: What Should I Do If My Dog Chewed Through His Crate?
What Ingredients in Melatonin Supplements are Harmful to Dogs?
There are very few ingredients in melatonin that prove to be harmful to dogs. Melatonin supplements are made especially for dogs to ensure no harmful ingredients are added. You can also ask your veterinarian if they could prescribe dog-safe melatonin. But there are some common ingredients in synthetic melatonin supplements to be aware of. Let's take a closer look at each ingredient to avoid when giving these supplements to your dog.
Xylitol
Xylitol is a sweetener commonly used in foods and substances to add sweet flavors to mask other perhaps not-so-pleasant ingredients. This synthetic sugar is also known as "birch sugar" and "wood sugar." It is commonly also found in sugarless chewing gum and a wide range of sugar-free or dietary foods that are altered to remove real sugar.
In melatonin supplements, xylitol is used to improve the flavor of the supplements as it is placed on the tongue. Essentially, this substance helps to remove any bitter taste. In dogs, xylitol can cause severe and potentially fatal spikes in canine blood sugar and insulin levels.
For reasons still being researched, xylitol causes insulin spikes in dogs that are so severe that it causes the pancreas to go haywire, leading to death if not treated on time. Thankfully, it can be easy to read melatonin ingredient labels to check for this dangerous ingredient.
Related: Are Cough Drops Bad For Dogs?
Adding Fillers and Preservatives
In addition to xylitol, melatonin supplements could also contain added fillers and preservatives to enhance the shelf life of the supplements. These additives could upset a dog's stomach or raise blood sugar like xylitol.
Natural Melatonin
Supplements containing natural melatonin have been extracted from dead animals and preserved within the supplement. These types of melatonin substances can also be dangerous for some people. Natural melatonins could carry viruses and pathogens since the substance has been extracted from a dead animal. It is best to avoid this kind of supplement for your dog.
How Much Can Melatonin Kill a Dog?
Although melatonin is completely safe to give to dogs, there is still a level of caution that should be exercised with this supplement. For dogs, 5 mg is the preferred dose at one time. You could raise the dosage by 1 mg if your dog is not responding to it fast enough or is developing a tolerance to the supplement.
Anything above 6 mg of melatonin in 24 hours is not recommended for your dog. Doses above 6 mg could cause your dog to sleep far too long. No concrete studies or reports verify if melatonin overdoses have ever killed dogs. This is because it is not likely to occur.
Melatonin is a completely natural substance. Apart from putting a dog into a long slumber, high doses would likely pose more risk in terms of extreme lethargy the next day or even vomiting or diarrhea. The doses needed to reach such a catastrophic and theoretical overdose would never arrive in any way in one period of time.
Are There Any Safer Alternatives to Melatonin to Give a Dog?
Since melatonin is completely natural, and as long as you refrain from giving a dog melatonin supplements that contain xylitol, this supplement is safe. The best advice would be to consult your veterinarian first and foremost before deciding upon home treatment.
A vet may recommend another action, such as prescription anxiety or sedative medications if your dog has major problems. A vet can also recommend just the right amount of melatonin for your dog and even prescribe dog-safe melatonin available on site.
Conclusion For "Can Melatonin Kill a Dog"
So, how much melatonin can kill a dog? The answer is that dogs do not overdose on melatonin in ways that can prove fatal. Melatonin is completely safe and occurs in nature. With this in mind, it is best not to give your dog too much melatonin within 24 hours. Stick to no more than 6 mg in a single day. This is a safe and beneficial substance.
If you find this guide, "Can Melatonin Kill a Dog," helpful, you can check out:
For more information on Melatonin and dogs, you can watch "Melatonin: Top 5 Uses For Dogs and Cats" down below: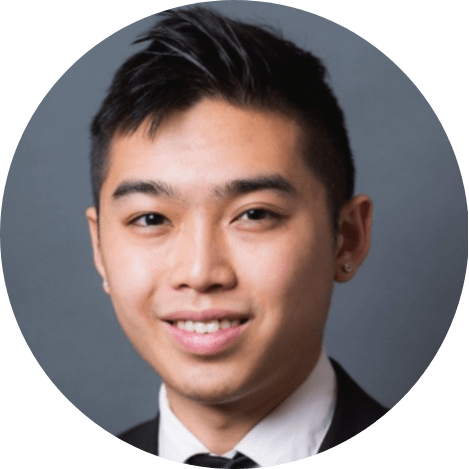 Andy is a full-time animal rescuer and owner of a toy doodle. When he's not saving dogs, Andy is one of our core writers and editors. He has been writing about dogs for over a decade. Andy joined our team because he believes that words are powerful tools that can change a dog's life for the better.
Why Trust We Love Doodles?
At We Love Doodles, we're a team of writers, veterinarians, and puppy trainers that love dogs. Our team of qualified experts researches and provides reliable information on a wide range of dog topics. Our reviews are based on customer feedback, hands-on testing, and in-depth analysis. We are fully transparent and honest to our community of dog owners and future owners.