One common question dog owners wonder: "Can dogs look up?" When you spend time with your beloved canine companion, the chances are that you notice how often they gaze up at you. Naturally, you are taller than your dog, so they must tilt their head to examine you closely. People believe that this means their dog is capable of looking up. Is that true? The answer can be a bit more nuanced than you might expect. While dogs can look up to some degree, they have other methods of observing the world around them. Here is everything you need to know about whether your dog can see straight up.
Before scrolling down this guide "Can Dogs Look Up," check out other common dog questions that could help you: Why Does My Dog Stand on My Chest and Why is My Dog Suddenly Sleeping on the Floor?
Can Dogs Look Up At You or the Sky?
Dogs are naturally low to the ground, so they must be able to look up to some extent to see what is going on around them. A sharp canine often lifts its gaze upward to look at its owner's face. They might be looking to you for reassurance or for guidance on what they should do next. Either way, dogs do have the capability of looking upward to some extent. The real question is, how far can your dog look up comfortably? It is essential to note the differences in anatomy between dogs and humans.
Humans can tilt their necks in almost any direction, giving us the ability to look over our shoulders or straight up at the sky. Unfortunately, the same is not valid for your canine companion. The structure of a dog's spine is a bit different, limiting the flexibility of their neck. Dogs have the capability of moving their head in a slightly upward direction, but they cannot move it all the way. They do have the ability to move their eyes as well. Both their neck and eye movement are pretty limited, though. They can look in an upward direction, but they will still have difficulty seeing something directly over top of them.
A dog's eyes have a minimal range of motion. As a result, your dog is more likely to turn its head and look around them than to move its eyes. This method of viewing the world is contrary to how humans might look around, but it works best to give your dog a complete understanding of what is going on around them. You might notice that your dog lies down when they want to observe something above them. This is because they can tilt their head to a greater degree when lying down. For example, when a plane flies overhead, or a flock of geese emerges from the clouds, an interested dog might lie down to better look at what is happening in the world above them.
Helpful Dog Question: Why Does My Dog Stare Into Space?
Why Don't Dogs Look Up More Often?
If you have ever spent any time with your dog at the park or in the backyard, you probably noticed that they are more attuned to items that are on their level. They spend hours sniffing the grass and enjoying the wildlife that is on their level. The smell is an essential tool for them to navigate and understand the world. Although they are always finding interesting things on their level, it may never occur to your dog to look up toward the sky without prompting.
They cannot smell what is above them, and they may even have a more challenging time deciphering where the sounds come from when they are up above. It is a challenge for your dog to look straight up toward the sky, so it makes sense that they would spend more time preoccupied with what is right in front of them. They can look up to some degree, but they won't often do it without prompting. It is so much easier and more convenient for them to look at their level.
Helpful Dog Question: Why Does My Dog Follow Me And Not My Partner?
Why Doesn't My Dog Look Up at Me?
If you are sitting on the balcony above your backyard and you call your dog, you might notice that your dog does not look up at you. This is why many pet owners conclude that their dog may not be able to look up at all. But, on the contrary, this has more to do with their hearing than their physical anatomy. It's no secret that dogs have an extraordinary sense of hearing. They have an uncanny ability to determine where a sound comes from when it occurs on the same level.
For example, they can determine whether the sound came from the left or right before or behind them. However, choosing the height of a voice is a much more complex skill that many dogs struggle with. They might be accurate in judging the general direction of the voice, but the idea that it happens either up or down from their position is a challenge. In other words, your dog did indeed hear you call to them from up above. They may be able to guess at your general direction, but it does not occur to them to look up at you. It isn't because they are incapable of looking up. It is just that they do not think to.
Helpful Dog Question: Why is My Dog So Clingy?
Conclusion For "Can Dogs Look Up"
The truth is that your dog can look upward, but it does not have the option to look straight up toward the sky from a standing position. This is because their neck and eyes do not have that range of motion. However, they do have the ability to gaze in an upward direction, such as when they tilt their head back slightly to look you in the eye. Your dog will rarely spend much time looking straight up at the sky. After all, there are so many things that interest them right here on the ground. They also have a hard time distinguishing sound from above. However, just because your dog does not spend much time looking up does not mean they cannot do it.
To learn more about a dog's behavior, check out these articles from our team:
You can learn more about a dog's behavior by watching "How Do Dogs See The World" from Think Fact down below: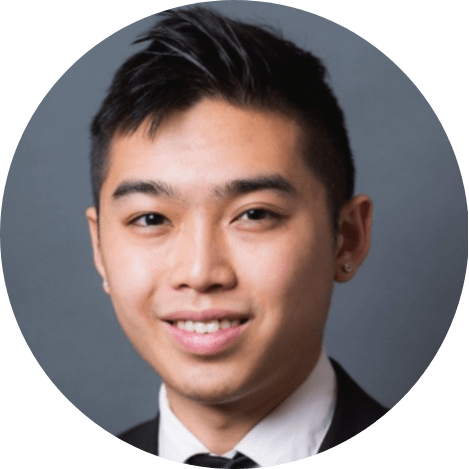 Andy is a full-time animal rescuer and owner of a toy doodle. When he's not saving dogs, Andy is one of our core writers and editors. He has been writing about dogs for over a decade. Andy joined our team because he believes that words are powerful tools that can change a dog's life for the better.
Why Trust We Love Doodles?
At We Love Doodles, we're a team of writers, veterinarians, and puppy trainers that love dogs. Our team of qualified experts researches and provides reliable information on a wide range of dog topics. Our reviews are based on customer feedback, hands-on testing, and in-depth analysis. We are fully transparent and honest to our community of dog owners and future owners.