Parvo affects mostly puppies instead of full-grown dogs. If your puppy dealt with parvo in the past, then it's normal that you're worried. One thought that'll linger in your mind is: Can dogs get parvo twice? There's only so much you can do to protect and care for your companion's health, from feeding them healthy and wholesome food to encouraging them to finish their daily exercise. You have that love towards your companion that no one does.
You take it out for grooming, watch over its health, and focus on all of your priorities to ensure a joyful life. But sometimes, health concerns and illnesses come around that you'd never expect. One of these issues is the Parvovirus. Parvo, for short, is a highly contagious and severe illness that could potentially lead to damaging effects for your puppy. While there are treatments and solutions to this health concern, it's a topic that'll cause you to think days and nights.
It's unfortunate to know that Parvo has a high mortality rate, and if your companion had it in the past – it's a path no one thinks about. To help ease your fear and anxiety, our team at WeLoveDoodles would love to share some helpful and encouraging information about Parvo and what it could mean for your companion's future.
Parvo-Related Articles: Can Cats Get Parvo From Dogs? Vet Advice
What Is Parvo?
Parvovirus is a highly contagious virus. It's most often found in puppies and younger dogs rather than older adults. Those affected are generally between 6 weeks and six months old. Certain dog breeds might also be more at risk for developing the virus. This virus is a gastrointestinal illness that could lead to serious side effects. These include things like bloody diarrhea, fever, vomiting, and severe dehydration. It can also cause things like intense tiredness, weakness, and weight loss. It's important to know these symptoms so you can be on the lookout for any signs of discomfort or distress from your dog.
Catching these symptoms early on is one of the best ways to ensure your puppy's safety and well-being. This virus is such a concern for puppy owners because it spreads so quickly among dogs through direct and indirect contact. Direct contact and transference of the virus happen when your puppy encounters a dog that has Parvo. Indirect contact occurs when your dog encounters something that an infected dog has touched or licked. Indirect contact happens most commonly through interaction with an infected dog's feces.
It's a virus that tends to stick around and doesn't leave quickly, making it particularly dangerous for dogs. Untreated, Parvo can be deadly. If it's not treated, it could mean the end for an infected dog. However, early detection and thorough treatment with your veterinarian can help ease symptoms and help a dog make a full recovery. The sooner Parvo is noticed, the better. Preventing Parvo is also possible with vaccinations. This can be an important step in keeping your puppy healthy as they grow.
Helpful Articles: Reasons Why Dog is Wobbly and off Balance
Can Parvo Happen Twice?
Thankfully, the risk of developing Parvo more than once in a dog's life is rare. This is helped by the fact that Parvo only affects younger dogs. While puppies may not be 100% protected from getting it again if they haven't been vaccinated, the chances of it occurring are extremely rare. The possibility remains, however, due to the different strains and mutations of Parvo. Just like how humans can be at risk for the flu each year as the illness mutates, the same applies to Parvo. The way puppies can be re-infected by being exposed to a different strain of the dangerous virus.
Keep in mind that your puppy might test positive for Parvo twice but may not get sick from Parvo twice. This is because they've developed immunity to the virus and don't experience the new strain's symptoms. However, if they don't express any symptoms, it might be challenging to determine if your puppy may have Parvo. If you know a direct or indirect contact has taken place, it's worth getting your puppy tested just in case.  With the proper medication and treatments administered for a sick puppy, you'll see results in a time period that could prevent this.
With more vaccinations and attention to their health, they'll continue to boost their immune system and develop overall health and well-being. The antibodies that your dog continues to build and strengthen can help promote a lifetime of excellent health. Vaccinations also play a crucial role in preventing Parvo from appearing later on in life. Puppies are given a series of vaccinations when they are young and receive booster shots following those shots occurring every three years. Staying up to date on those shots is a vital step in preventing other illnesses.
Does Parvo Have Long-Term Effects?
While most dogs make a full recovery from Parvo, there might still be some lingering side effects that can last long-term. This can especially be the case of the virus was severe or not detected as early as possible. However, puppies can make a full recovery without any noticeable effects. While this recovery period may vary based on the case of Parvo, it typically lasts only 1-2 weeks. Depending on the specific symptoms and severity of them, that timeframe may vary.
If puppies can survive the first three to four days of the disease, they're considered very likely to make a full recovery. The extremely minimal chance of your dog developing Parvo again and the low risk of long-term health effects can put dog owners at ease if they've navigated these roads before. While your dog might never be 100% risk-free of developing an illness like Parvo, the chances of it developing again are extremely rare.
Helpful Guide: How To Put a Dog To Sleep with Benadryl
Conclusion For "Can Dogs Get Parvo Twice"
Staying up to date on vaccinations for your dog is one essential way to preserve your dog's health. These vaccinations can be for more than just scary viruses like Parvo. Getting your puppy up to date on all vaccines and other prevention steps like deworming can help your puppy live a long, happy life. When your puppy is happy and healthy, that can also make you feel more at ease and eager to explore and enjoy life with your puppy. Our team at WeLoveDoodles wishes you and your companion the best!
For more helpful health-related articles, visit:
To learn more about Parvo, watch "Explore Parvovirus in Dogs and Puppies" from Animal Facts down below: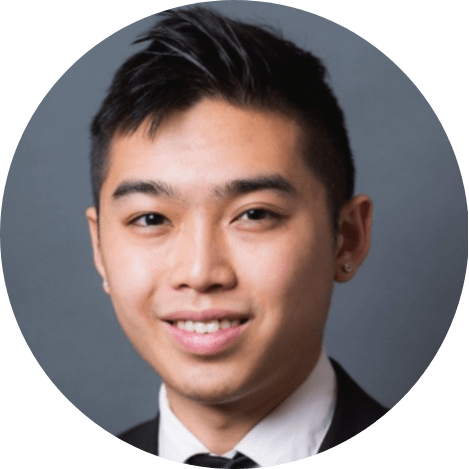 Andy is a full-time animal rescuer and owner of a toy doodle. When he's not saving dogs, Andy is one of our core writers and editors. He has been writing about dogs for over a decade. Andy joined our team because he believes that words are powerful tools that can change a dog's life for the better.
Why Trust We Love Doodles?
At We Love Doodles, we're a team of writers, veterinarians, and puppy trainers that love dogs. Our team of qualified experts researches and provides reliable information on a wide range of dog topics. Our reviews are based on customer feedback, hands-on testing, and in-depth analysis. We are fully transparent and honest to our community of dog owners and future owners.