Can dogs eat watermelon, and would it be safe to consume? Dogs will happily eat nearly anything near them, which can cause issues and risks. Responsible pet owners know what their dogs can and can't have, but can dogs eat watermelon?
The answer is a bit more complicated than a simple yes or no. If you've been researching what your dog can and can't eat, we're here to help. Read on to learn more about feeding watermelon to your best friend and what risks this may have.
Before you scroll down to a more in-depth answer to this question, "Can Dogs Eat Watermelon," you can check out these other dog-related questions answered by our team at We Love Doodles: Can Dogs Eat Mahi Mahi and Can Dogs Eat Canned Chicken?
Is Watermelon Toxic to Dogs?
No, watermelon is not toxic for dogs. Watermelon is a healthy and nutritious snack for your dog. That said, it shouldn't be a core part of their diet and should instead be a treat. There are a few precautions you should take before feeding your dog watermelon. Read on to learn the benefits, risks, and how to prepare watermelon for your dog.
Related: Can Dogs Eat Capers and Can Dogs Eat Rice Krispies?
Benefits of Watermelon For Dogs
There are plenty of benefits for your dog eating watermelon. One of the first is that it's a highly healthy food packed with nutrients. Vitamins A, C, and B6 are plentiful in watermelon and potassium. This makes it incredibly nutritious for your dog as a quick treat that won't hurt their health. Additionally, watermelon is low-calorie, especially compared to similar dog treats. For example, a cup of watermelon only has an average of 50 calories.
This ensures you won't lose your dog's caloric intake by feeding them the tasty treat. For dogs on a diet, watermelon can help reward their behavior while keeping their diet strong. Watermelon is also great for hydration. Since the fruit is 92% water, watermelon can keep your dog hydrated during hot days or exercise.
However, you should still ensure your dog is being given pure water in addition to watermelon, but it won't have a negative impact as salty treats like jerky might. A bonus is that there's no cholesterol or fat in watermelon. This bonus is another feature that makes watermelon an excellent dietary option over other treats that may have a much worse nutritional content.
Related: How Many Eggs Can a Dog Eat in a Day and Can Dogs Eat Bratwurst?
Risks of Watermelon For Dogs
Unfortunately, watermelon isn't without risks. The good news is that the risks are much easier to deal with than expected.
Watermelon Seeds For Dogs
One issue is that the seeds can prove a hazard to dogs. In smaller dogs, seeds can become a choking hazard. Toy poodles, chihuahuas, and other small dogs can have significant health risks regarding seeds. Black seeds are much more dangerous than lighter-colored seeds. The whitish-yellow watermelon seeds are easier to chew, less bitter, and pose a less choking hazard.
Black seeds are much harder, larger, and can easily block your dog's throat. For larger dogs, this risk is reduced. Still, there's no reason to accept such a risk when you can remove the seeds. If you don't want to remove the seeds, opting for a seedless watermelon is another great choice.
There's more to seeds than just choking. They can also cause an intestinal blockage or issues with their gastrointestinal system. You could cause severe constipation or even require your dog to get surgery to remove the blockage. In short: don't let your dog eat watermelon seeds.
Related: Can Dogs Eat Corn Nuts and Can Dogs Eat Pepper Jack Cheese?
Watermelon Rinds For Dogs
For starters, the rind is much more bitter and fibrous than the flesh of a watermelon. This bitter treat can be unpleasant for your best friend, turning it from enjoyable health food to something they may spit up. Second, the rind can cause significant gastrointestinal upset.
Consuming the hard rind can cause your dog to vomit, as the rind is much more difficult to chew, swallow, and digest. It also can have rougher parts that may damage your dog, especially if the watermelon isn't clean. Vomit isn't the only gastrointestinal upset. The rind may cause your dog to develop diarrhea. This symptom may continue well past the rind removal from their system.
The fainter white flesh between the reddish fruit of the watermelon and the hard green rind is usually safe to eat. However, it's more bitter, and your dog may prefer not to eat it. It's often safest to cut this entire fruit section and only give your dog the red, seedless flesh of the watermelon.
Related: Can Dogs Eat Cool Whip and Can Dogs Have Blueberries to Eat?
Different Ways For Dogs to Eat Watermelon
Now that we know your dog can eat watermelon, how should you feed it? There are many ways to prepare watermelon for your dog. First, however, there are some things that you shouldn't do. Make sure that you are feeding your dog their watermelon plain. To contrast the sweetness, many humans enjoy seasoning their watermelon, often with salt.
However, this additional sodium is much more dangerous for dogs than humans. Grilling watermelon is also a common choice. If you decide to do such, ensure that you're grilling it plainly before giving it to your dog. Adding spices like salt, pepper, steak seasoning, and many other popular options can cause it to be unpleasant or dangerous for your dogs.
If you're grilling the watermelon, be careful of cross-contamination with ingredients that may hurt your dog. Garlic and onion are two common things for a grill that are incredibly dangerous for your dog. If you're grilling your watermelon near these ingredients, do not allow your dog to consume it.
Here are some of the best ways to prepare watermelon for your dog to eat:
Sliced watermelon chunks: The quickest and most common way to prepare watermelon for your dog is to slice it into chunks. Remove the rind from the watermelon and cut it into a shape that's easy for you to cut. You can use cookie cutters or a similar tool for fun shapes. Dicing the watermelon into small chunks also gives you plenty of treats for your best friend. If you're using them as a reward to train your dog, you can make hundreds of chunks from a single watermelon, giving you a lengthy supply of rewards. Make sure that you remove all seeds while you cut. If your watermelon is seedless, you may find a few white seeds that are the remnants of seeds that failed to form. These are usually safe, but it's safest to remove them anyway. You can also customize the shape and size of the chunks this way, helping you personalize your treats for your dogs. For example, suppose you're preparing watermelon for an event, such as a punchbowl or a similar decoration. In that case, the remaining watermelon can easily be turned into chunks for treats instead of thrown away.
Frozen watermelon chunks: There's nothing better than a nice cold treat on a hot day. Your dog enjoys these just as much as you do. Once you've cut the watermelon into chunks, you can freeze them. Watermelon freezes quickly because of the high water content, meaning just an hour or so can prepare your treats. It requires a bit of forethought over simply cutting the fruit and tossing it to your puppy, but it's far from a hassle to toss something in the freezer. Frozen chunks can help your dog cool down on a hot day. If you're exercising with your dog, keeping frozen chunks on you to feed them is a great way to keep them hydrated and cool. To keep them cold, consider filling a thermos with the chunks. Double-walled thermoses with wide tops can easily hold the chunks and keep them frozen simultaneously. Just ensure you aren't cutting the chunks too big to remove easily, or you'll end up with sticky fingers and messy watermelon chunks.
Cold blended watermelon treats: If you want more than just frozen chunks of watermelon, there are many different ways to prepare watermelon for your puppy. It's a popular option to freeze the watermelon and blend it with yogurt to make frozen yogurt for your dog. If you choose to do so, pick your yogurt carefully. A common sweetener in yogurts is Xylitol, which is toxic and potentially fatal for dogs. Stick to Greek yogurts for their lower lactose content, as lactose can cause digestive issues for your puppy. Make sure to triple-check the ingredients of your chosen yogurt. Xylitol is far from the only ingredient that can harm your dog. If in doubt, don't give your dog yogurt, and monitor them afterward to ensure it doesn't upset their stomach.
Purees: If you don't want to give your dog yogurt, giving them watermelon puree is a great way to give them a cool treat. This is especially useful if you have too few chunks to feed as treats after cutting a watermelon. Toss the chunks into a blender or food processor and puree the chunks. Afterward, put them into an ice tray and allow them to freeze. Once they're frozen, you've created a fantastic treat for your puppy to enjoy on the go, providing hydration and keeping them cool.
Related: Can Dogs Eat Raw Chicken Breast and Can Dogs Eat Sprinkles?
How Much Watermelon Can a Dog Eat?
Watermelon should not become a core part of your puppy's diet. While it's healthy and nutritious, there are plenty more things that your dog needs for a healthy and well-rounded diet. Some dogs also may develop a stomach ache or intestinal issues from watermelon.
This isn't due to toxicity but can still be problematic for your puppy. If your dog seems to develop negative symptoms, seek out veterinary care and advice. The light snack can also cause your dog to have more runny bowel movements. Diarrhea or runny feces are common side effects of watermelon due to its high water content.
Related: Can Dogs Eat Coleslaw and Can Dogs Eat Nutella?
Does Watermelon Give Dogs Diarrhea?
Watermelon does not give dogs diarrhea as a defining feature. Most dogs can eat a moderate amount of watermelon without having it affect their bowel movements at all. However, the rind of a watermelon is much more likely to give your dog diarrhea. It's also difficult to digest, which makes it the common cause of many blockages.
These blockages can lead to diarrhea, constipation, and vomiting and are even severe enough to require medical attention. Seeds can also cause gastrointestinal issues that may manifest as diarrhea. If your dog eats too much watermelon, it can also cause such symptoms from the high amount of liquid it introduces to your dog's system.
If your dog has diarrhea after eating watermelon, contact a veterinarian and seek their advice. If your dog consumes the seeds or rind of a watermelon, monitor them closely. If they show signs of a blockage or gastrointestinal issues within 24 hours, seek veterinary attention immediately.
Can Dogs Eat Seedless Watermelon?
Dogs can eat seedless watermelon, and it's suggested that you purchase seedless watermelons rather than seeded ones. Seeded watermelons will need to have their seeds removed, which is a hassle. Removing every seed can also be difficult; accidentally feeding your dog the seeds. A seedless watermelon will have faint white seeds in them as well.
These seeds are softer and less of a hazard, but it's still safest to remove them anyway. That way, you can ensure that you aren't accidentally giving your dog a choking hazard. In addition, make sure that the watermelon your dog consumes is natural. Artificially-flavored watermelon snacks can have artificial sweeteners that are harmful, toxic, and even fatal for your puppy.
Related: Is Yoplait Yogurt Safe For Dogs and Can Dogs Eat Ranch?
Conclusion For "Can Dogs Eat Watermelon"
So, can dogs eat watermelon? With some preparation, watermelon is a safe, healthy, and beneficial snack for your dog. Make sure you remove any seeds from the fruit, even if you purchased a seedless watermelon. You should also remove the rind, as it can cause blockage and gastrointestinal issues for your dog. Afterward, watermelon chunks are a fantastic, safe treat for your puppy. To learn more about healthy treats for your dog, be sure to browse the rest of our informative site.
Instead of feeding your dog watermelon, you can check out these other dog food recommendations from our team at We Love Doodles:
Before you decide to feed your dog watermelon, you can learn more about what human food you can or cannot feed your companion by watching "Human Foods That Are Actually Good For Dogs" down below: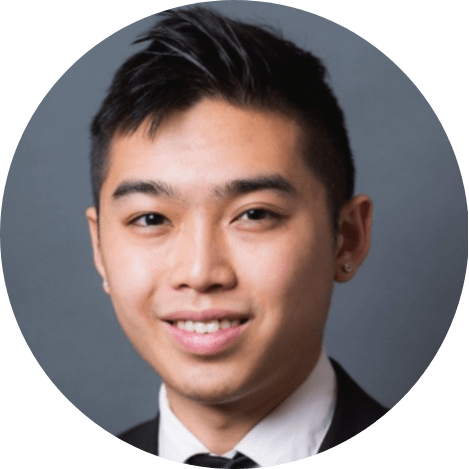 Andy is a full-time animal rescuer and owner of a toy doodle. When he's not saving dogs, Andy is one of our core writers and editors. He has been writing about dogs for over a decade. Andy joined our team because he believes that words are powerful tools that can change a dog's life for the better.
Why Trust We Love Doodles?
At We Love Doodles, we're a team of writers, veterinarians, and puppy trainers that love dogs. Our team of qualified experts researches and provides reliable information on a wide range of dog topics. Our reviews are based on customer feedback, hands-on testing, and in-depth analysis. We are fully transparent and honest to our community of dog owners and future owners.