Your dog might be all about trying new tastes and flavors, but when it comes to wasabi made specifically for humans – what do you do? Can dogs eat wasabi, and will it be safe? You might find that your companion won't be able to turn down a sample of bacon or licking it off your plate. Your dog knows that you enjoyed it, and it wants the same experience too.
They might have a particular preference since they're willing to eat or lick anything in front of them. However, wasabi might affect humans, and it could affect dogs significantly without many realizations. Savory, spicy. or sweet – they might be up for trying it all. After all, dogs are curious, and when they see something their owners enjoy, they will do anything to try it.
What about those flavors and ingredients that they might come with a little more zest and flair than what their normal dog food contains? When it comes to wasabi, it's one of those flavors that some people might love, while others can't simply handle it. It might be intriguing to give to your companion with its intense heat to see whether they'll like it as a treat or not.
However, before you let them lick up a dab or two, you might want to assess the heat level, and we'll tell you why. Our team from WeLoveDoodles created this guide to help you learn the benefits and risks involved when feeding your dog wasabi. Keep in mind that all dogs are different when it comes to allergies, what they can consume, etc. We advise you to speak to your veterinarian before giving your companion any human food.
Instead of wasabi, here are food recommendations from WeLoveDoodles: Best Hypoallergenic Dog Foods and Best Dog Food For Less Poop
What is Wasabi?
If you're into spice, you might also be into wasabi. However, the love for wasabi is debatable. This bright green paste is ubiquitous amongst Japanese cuisine. It's a form of horseradish that brings intense heat and bitterness even after consuming a small amount. Wasabi is made from a rhizome, which is a vibrant and bold root. You may likely see it on plates of sushi and other Japanese-inspired dishes. Wasabi isn't consumed on its own unless you're doing it for a challenge.
Adding wasabi with other Japanese dishes will help enhance the flavors and increase the spice level, such as sushi, for instance. With its intense heat and spice level, wasabi is popular enough to either like or don't like. You might enjoy putting wasabi in your sushi rolls or with any of your personal preferences. When you're not prepared or don't have a high spice tolerance, wasabi can cause an adverse reaction to your overall health, which also applies to your dog.
Dog Food Recommendations: Best Dog Food Without Chicken and Best Dehydrated Dog Food
Should You Give Wasabi to Your Dog?
If you're someone who loves wasabi and always has it in your kitchen, it can be tempting to want to share a dab or two with your dog. You might be curious, or your dog wants it. You're probably as curious as to your dog, but here's what you need to know about dogs eating wasabi. Sharing this heated condiment may lead to some negative health side effects for your dog's digestive system. While wasabi isn't as dangerous as feeding your companion garlic, its high spice level could bring on a severe upset stomach for your dog.
Since the wasabi's flavor and intensity of wasabi isn't something their system is used to, it can shock their stomach and bring on some painful feelings. Generally, the food your dog consumes every day is most likely kibble bits that have minimal flavor and are packed with nutritious. Since kibble is created specifically for dogs, it could be loaded with healthy, wholesome ingredients. However, wasabi is made specifically for humans, which means you'll have to be extra cautious.
Especially if your companion has the same food eaten for numerous years, its digestive systems have expectations of what it can consume. When dongs consume foods or ingredients that significantly differ from their typical routine (wasabi, for example), this diversion can wreak havoc on their expectations when it comes to indigestion. They might experience negative side effects that could leave them both physically and emotionally in pain. Therefore, while it might be fun to have your dog try the taste of wasabi, a highly spicy and bold condiment – it's typically not the wisest idea to share it.
Dog Food Recommendations: Best Wet Dog Food For Small Breeds and PetPlate vs Ollie
What Happens When a Dog Eats Wasabi?
The intensity of wasabi can result in serious negative health effects when it comes to your dog's digestive system. Just like how wasabi can cause discomfort and an upsetting stomach for people, the same results could happen for your companion. If you're planning to share human food like chicken nuggets and wasabi with your dog, it's usually not a good combination nor suggested.
Negative side effects that can come with dogs eating wasabi include:
Severe Upset Stomach
Nausea
Gastrointestinal Effects
It can also burn your dog's mouth with many other negative possibilities since the condiment's heat and intensity are extremely powerful. Wasabi could shock a dog's digestive system, and when owners are in this scenario, they usually have no idea how to handle it. These effects might be causing more harm to smaller dogs, depending on how much you feed them.  The exact amount given to a large dog versus a small dog outweighs the other when it comes to stomach problems.
If you notice that your companion has eaten even a small amount of wasabi, you should keep an eye out for any strange behaviors. Your dog will likely react to the intense heat of wasabi. You might notice that they're particularly thirsty and crave water or any food that'll help remove the spice. Your companion doing this is a sign that they're looking for a solution to alleviate the burning sensation or discomfort in its mouth.
Whether your companion accidentally consumed it or you fed it without realizing its effects, try to monitor them in case anything appears off. The reason we tell you to consult with a veterinarian before giving your dog food is that you never know what your dog could be allergic to. You want to make sure that your dog has enough water to drink and let it outside to prevent any feeling of nausea. With that in mind, try providing comfort and care as your companion's digestive system works through the bold flavors of wasabi.
Due to the intense heat and flavoring, it's almost guaranteed that your dog will not enjoy wasabi. Even if you're tempted to have them try it, don't, it's not worth putting an animal through torture, and it could cause your companion to trust you less. When a dog licks wasabi, it'll often react by shaking its head, licking excessively, and might show other signs of discomfort and pain. Whether a dog consumes wasabi or consumed it with other meals, the possibility of a negative consequence for their digestive system is likely.
Remember that while wasabi isn't the most conducive condiment for your companion, it's not immediately toxic. Depending on the dog breed and the amount you feed, a dog might enjoy the taste of wasabi when it's mixed in with other foods and ingredients. Like other spices, dogs might find the taste intriguing and even delicious. However, just because a dog likes it doesn't mean that you should feed it as a regular meal. Wasabi is made for humans and not animals, which means you'll have to be extra careful.
Similar Articles: Can Dogs Have Hummus To Eat and Can Dogs Eat Pork Rinds
Conclusion For "Can Dogs Eat Wasabi"
While wasabi can be an intriguing condiment to share with other people and sometimes your dog, you should refrain from feeding it because it's not made for them. Reconsider and think twice about the potential consequences. While it's not precisely toxic for your dog, it could lead to some devastating effects on your dog's overall digestive system. The negative side effects in dogs versus humans outweigh the other. If you're curious about how a dog will react to certain spices or food, it's a cruel prank.
The intensity of spice will likely cause a negative reaction, which leads to negative health concerns such as nausea, vomiting, and possibly diarrhea. It's not worth the trouble for you and your companion. It's not worth making your dog feeling upset and losing trust in you. If you're someone who consumes wasabi frequently, make sure it's out of reach for your dog. While they might not know it can cause them severe pain, their curiosity will lead them to taste it. You can help your dog live a long and healthy life by providing food that's made specifically for dogs.
For more dog-related food articles, check out:
While not recommended, here's a video of a dog trying wasabi to give you an idea of how it'll react: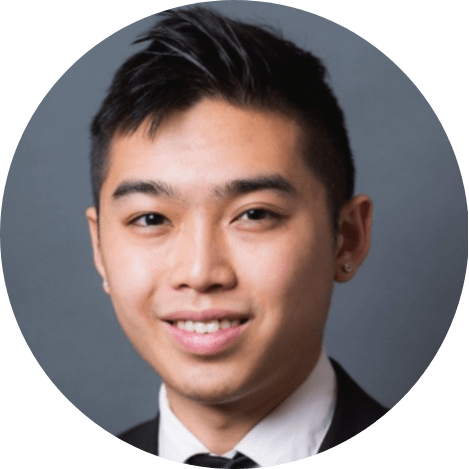 Andy is a full-time animal rescuer and owner of a toy doodle. When he's not saving dogs, Andy is one of our core writers and editors. He has been writing about dogs for over a decade. Andy joined our team because he believes that words are powerful tools that can change a dog's life for the better.
Why Trust We Love Doodles?
At We Love Doodles, we're a team of writers, veterinarians, and puppy trainers that love dogs. Our team of qualified experts researches and provides reliable information on a wide range of dog topics. Our reviews are based on customer feedback, hands-on testing, and in-depth analysis. We are fully transparent and honest to our community of dog owners and future owners.