Can dogs eat strawberry yogurt? Delicious on the palette, effortless to make, and easy breakfast to grab in the morning, yogurt has been consumed for decades for its myriad health benefits.
Yogurt is an excellent probiotic food that does wonders for humans. Adding fruit flavors perennially like strawberry to it takes it up a notch. However, strawberry yogurt is safe and has many benefits for human consumption may not guarantee the same for dogs.
Before including strawberry yogurt in your dog's meals, you must learn how these ingredients can impact your dog's health. Here's a detailed guide to help you determine whether or not your dog can eat strawberry yogurt.
Before scrolling down this guide "Can Dogs Eat Strawberry Yogurt," check out these food recommendations: Best Dog Foods For Joint Health and Best Wet Dog Food For Small Breeds.
Is It Safe For Dogs to Eat Strawberry Yogurt?
Yes. Strawberry yogurt is generally safe for consumption by dogs, but only if it is natural and does not contain any synthetic flavors. Artificial flavors are created from chemicals that may contain harmful ingredients.
Yogurt is good to keep your dog's gut cool, especially in the summers. And young puppies generally enjoy munching on frozen yogurt cubes. First, however, you have to make sure that your dog does not have any dairy allergies and is not lactose intolerant like most dogs are.
Not just that, just like humans, dogs too have their preferences and aversions. For all you know, your dog may not like strawberry yogurt at all. The only way to check if yogurt is suitable for your dog is to see how well it can digest it. Overall, yogurt is a safe probiotic that can boost your dog's health.
Related: Can Dogs Eat Carrot Cake and Can Dogs Eat Potato Salad?
Health Benefits of Yogurt For Dogs
Did you know that approximately 70% of your dog's immune system is in its stomach? Yogurt is packed with proteins and probiotics. So, consuming adequate amounts of yogurt can help nourish your dog's gut with healthy bacteria. This will replenish their gut microbes and strengthen their weak immune system.
This superfood helps your dog's digestive tract in several ways, such as:
Helps with weight reduction
Enhances digestive tract
Improves the health of the immune system
Improves the health and shine of skin and coat
Reduces risk of ailments and cancers
When you feed your dog yogurt, make sure you read the ingredient label carefully. Flavored yogurts are usually heavily packed with sugars that can lead to obesity. They may also contain an artificial sweetener called xylitol that is harmful to dogs.
1. Protein
Protein is essential in every dog's diet. Yogurt contains essential proteins that are responsible for the growth and maintenance of your dog's muscle tissues.
It helps build bone muscle, enhance body mass, and improve nerve function through necessary amino acids. It also aids in cell reproduction that helps heal wounds and aids a dog's metabolism, leading to weight loss.
Just like you feed your dog boiled rice and chicken when they have an upset tummy, or loose stools, next time, try feeding them a spoonful of yogurt when it gets a bruise and watch it heal faster.
2. Calcium
Dogs and their humans both need an excellent, reliable, and abundant source of calcium to strengthen their bones. Yogurt is rich in calcium and helps maintain good bone health and bone density in dogs.
Calcium from yogurt strengthens teeth, reduces the risk of bone degeneration, and improves muscle function in dogs. Calcium is necessary for keeping your dog's bones strong and healthy in the long run.
3. Yeast
Dogs suffering from skin problems such as ear infections, mange, hot spots, irritability, painful rashes, constant itchiness, and yeast infections can benefit significantly from consuming yogurt.
The active cultures in yogurt naturally destroy yeast, which is the main reason for skin issues in dogs. In addition, growing puppies experience excessive shedding and pigmentation disorders as they transition from their first coat to a mature one.
Instead of using ointments, you could try feeding your puppy some strawberry yogurt and see positive results. The bacteria present in strawberry yogurt helps repair damaged skin cells and gives your dog a soft and shiny coat.
It can also solve shedding problems to a large extent. The probiotics in yogurt tackle the yeast and fight off these conditions, helping alleviate the symptoms and reduce infection.
4. Protection Against Tooth Decay
Yogurt's silky, cream-like consistency and texture can make even the most ordinary meals more nourishing, interesting, and flavorful. So, if your dog loves eating yogurt, do not refrain from giving it as it contains casein peptides that remove plaque and tartar on your dog's teeth. These peptides also minimize the bacteria that are responsible for tooth decay.
A dog's digestive system is not the same as ours, so if they get tired of the same diet, you can pep it up with some yogurt and take it up a notch. However, you also need to be careful when feeding your dog food that is meant for humans.
Related: Can Dogs Eat Pringles and Can Dogs Eat Brisket?
Possible Dog Reactions After The Consumption of Strawberry Yogurt
While yogurt may aid digestion in some dogs, it can also be heavy to digest and cause some side effects in other dogs. Here are a few reactions that you need to look out for in your dog after it consumes yogurt:
Gas
Vomiting
Loss of appetite
Itchiness
Breathing problems
Nausea
Diarrhea or constipation
Extreme paw licking
Hives
Pancreatitis
Upset tummy
Swelling of the face
Bloating
Abdominal distress
Skin allergies
Stomach cramps
Some dogs have a hard time digesting flavored yogurt, so yogurt is a complete no-no if your dog is lactose intolerant or has allergies. Yogurt, as we all know, is made out of milk. Milk is high in fat content and can be difficult for your dog's digestive tract to break down.
Ask your vet to recommend a yogurt best suited for your dog. You can also check the nutrition label of the product to check for fat content and calories. If your dog consumes too much fat daily, the resulting starch accumulation will lead to pancreatitis and other fatal illnesses.
To make yogurt, the milk undergoes a process of pasteurization, which is safe for human consumption. This process of heating foods at high temperatures may not be ideal for your dog's immune system as it affects the quality of the food.
Such yogurts can harm your dog's digestive system and increase the risk of unwanted infections. It would be best if you also refrained from giving your dog chocolate-flavored yogurt as chocolate is poisonous and will result in you making an emergency trip to the vet.
Before you are tempted to give your dog a lick or a spoonful of your yogurt, please consult your vet on the proper serving portions before you make it a regular part of your dog's food.
Related: Can Dogs Eat Pistachios and Can Dogs Eat Corn Nuts?
How Many Yogurts Can Your Dog Eat?
If your puppy gets all excited for a lick of some yogurt and can digest it well, you can include moderate amounts of yogurt in its diet. Here's a quick and easy breakdown based on a dog's size:
Small dogs can have one teaspoonful a day.
Medium-sized dogs can have two teaspoonfuls a day.
Bigger dogs can have three teaspoonfuls a day.
Be mindful that you give your dog yogurt as a snack and not make it a huge part of its diet. You can also consult your vet and prepare a meal schedule that can give you an idea of how often yogurt should be fed to your pet.
We rounded up some of the tastiest yogurt-based treats for your dog below:
How Often Can I Feed My Dog Yogurt?
You can give your dog yogurt on an everyday basis. As long as it is low-fat, lactose-free, and sugar-free, you can safely add it to their daily diet.
Preferably choose a yogurt that contains live cultures that do not cause distress to your dog's digestive system. Check with your vet to be 100% sure of the quantity per serving of yogurt to feed your dog. You can also ask them about recommended calorie intake for your dog.
Related: Can Dogs Eat Mahi Mahi and Can Dogs Eat Cool Whip?
Conclusion For "Can Dogs Eat Strawberry Yogurt"
Can dogs eat strawberry yogurt? They most certainly can. You can share this creamy delight with your dogs as long as your dog is not allergic to it. Try out small portions to check whether flavored yogurt can be digested by your dog.
If you notice any unusual symptoms, rush to a vet immediately. The amount of yogurt that needs to be fed depends solely on your dog's taste, metabolism, and health issues.
It would be best to balance it out along with other foods your dog consumes per meal. Anything in excess is harmful. However, once you nail the right amount and the right flavored yogurt, nothing is stopping you and your dog from enjoying this absolute delight.
If you find this article "Can Dogs Eat Strawberry Yogurt" informative, then check out these similar guides:
Learn more about what dogs can consume by watching "Can I Feed My Dog People Food" down below: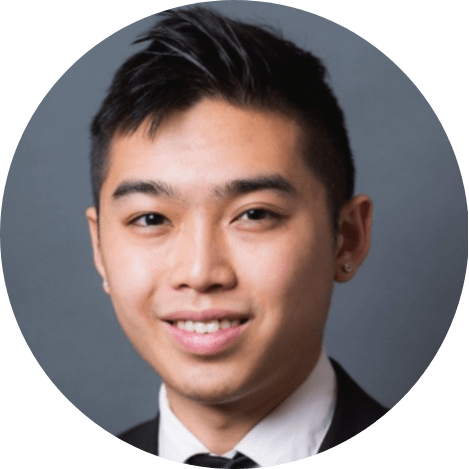 Andy is a full-time animal rescuer and owner of a toy doodle. When he's not saving dogs, Andy is one of our core writers and editors. He has been writing about dogs for over a decade. Andy joined our team because he believes that words are powerful tools that can change a dog's life for the better.
Why Trust We Love Doodles?
At We Love Doodles, we're a team of writers, veterinarians, and puppy trainers that love dogs. Our team of qualified experts researches and provides reliable information on a wide range of dog topics. Our reviews are based on customer feedback, hands-on testing, and in-depth analysis. We are fully transparent and honest to our community of dog owners and future owners.