While potato is a typical household food, people often wonder: "Can dogs eat potato salad?" Whether going out on a picnic with family or whipping up a quick side to go alongside grilled burgers and hot dogs, potato salad can often be found on lunch and dinner spreads. In these summertime parties and get-togethers, there's usually a lot of different sides, salads, and treats that you'll want to try one of each of them. Of course, if you've got a dog around, they may also be interested in taking a bite of everything and anything, too.
Before you get your dog a plate of potato salad or let them lick the serving spoon when you're cleaning up, it's important to know, is potato salad even safe or healthy for dogs to consume? True, there are many foods that people eat that may also be healthy and safe for dogs to eat as well. However, that's certainly not the case for all kinds of food people eat. There are several, if not most, foods that can wreak havoc on a dog's health and digestive system. As you seek to raise your dog to be happy, healthy, and thriving, you'll want to feed them the right things and prevent them from eating something that can harm them.
With an interest and fascination for licking and tasting all different kinds of foods and other things, dogs probably won't know what foods are good for them and which are not. They rely on you to help them consume good foods and support their overall well-being. When it comes to potato salad, you'll want to proceed with caution with your dog. To help you preserve their health and prevent unfortunate health concerns, here we share what you need to know about dogs and potato salad.
Before scrolling down this article, "Can Dogs Eat Potato Salad," check out our helpful guides: Tips For Choosing a Good Dog Food and Best Dog Food with Vitamins and Minerals.
Ingredients in a Potato Salad
Before addressing the potential causes of potato salad, it's helpful to know the typical potato salad. Knowing the ingredients can clue you in on whether or not this type of salad is something that your dog should be consuming. While many recipes vary on the exact ingredients included, most include white potatoes, mayonnaise, mustard, celery, and boiled eggs.
Potato salad is often flavored with different herbs and vegetables, some of which should raise some serious red flags when it comes to the health of your dog. Most potato salad recipes include things like onion or chives. Knowing these ingredients is critical in understanding why dogs should not eat potato salad.
Dog Food Recommendations: Best Dog Food Without Chicken and Best Wet Dog Food For Small Breeds.
Is it Safe For Dogs To Eat Potato Salad?
Because of the typical ingredients that are included in potato salad, dogs should not consume potato salad. Depending on the ingredients, it could be considered toxic for your dog to consume. While you may be able to make potato salad that has been modified to accommodate your dog's safety, it may not end up being anything like potato salad in the end.
Safety Risk For Dogs Eating Potato Salad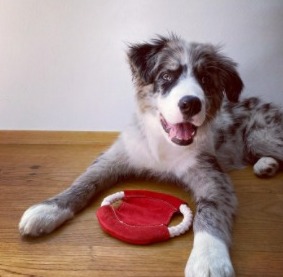 There are several concerns in dogs taking a bite from a plate of potato salad. From the actual ingredients to the overall nutritional value and balance, this side dish should not be featured on a dog's menu.
Toxic Ingredients
In simply looking at the list of ingredients included in potato salad, it's clear that this side dish is dangerous for dogs. Most recipes include ingredients like onion and chive. These flavor add-ins are considered to be toxic to dogs. No matter how these ingredients are prepared, they're unhealthy for dogs to consume. When dogs eat onions, it can lead to severe gastrointestinal irritation and other damages to their body's operations. In addition to onions and chives, dogs can also have a challenging time with milk-based ingredients or other dairy products.
These types of foods can cause severe digestive issues and uncomfortable cases of diarrhea. In addition, dairy products can also trigger other types of allergies, making them itchy and overall irritated. Some potato salad recipes may incorporate other ingredients that are not safe for dogs to consume. For example, avocados contain a component that can cause vomiting or diarrhea for dogs. Raisins can bring on issues with internal organs like kidney failure or a disruption in their gastrointestinal system.
If you notice that your dog has consumed potato salad, it's essential to take immediate action and monitor your dog's health. Be on the lookout for signs of severe toxicity and connect with animal poison control as soon as possible if you suspect something is out of the ordinary with their health or behavior. While consuming small amounts of potato salad may not be serious, excessive amounts can lead to digestive disruption and other concerns. If their condition spirals, be sure to seek out appropriate treatment as soon as possible.
Related: Can Dogs Eat Coleslaw?
Lack of Nutritional Value
In addition to toxic ingredients, potato salad also contains very little nutritional value for dogs. Most people agree that you enjoy potato salad for the taste and nostalgia, not necessarily for the boost in nutrition. The same can be true for your dog. The ingredients may not do much to help them grow strong and healthy after all. Potato salad is often relatively high in unhealthy fat with the creamy dressing that ties all of the ingredients together.
While potatoes can often be found in dog food, they're not exceptionally high in nutritional value to be consumed in large quantities. Potatoes are not a recommended foundational component to a dog's diet. They do have some fiber and protein as well as some vitamins and minerals. They're also relatively high in carbohydrates and sugars, which have the potential to lead to some health concerns for your dog later on.
Related: Can Dogs Eat Chicken Skin?
Digestive Issues
With the different ingredients included in a potato salad that your dog may not be used to, it could lead to some disruption in their digestive system. This can be the case for any human food that a dog is not used to and that their digestive system may not immediately appreciate. As a result, they may feel sick after consuming potato salad, even if it does not contain toxic ingredients. Because of this, it's best to avoid sharing your classic fan-favorite potato salad with your dog, no matter how much they want a taste.
Related: Can Dogs Eat Brisket?
Conclusion For "Can Dogs Eat Potato Salad"
Most classic potato salad recipes contain toxic ingredients that make this classic side dish dangerous for dogs to consume. It can lead to severe digestive issues and other concerns that affect their overall health. As a result, it's wise not to share your potato salad with your dog. Instead, opt for whole, healthy foods that are safe for them to consume.
Whether whole grains, ground beef, or lean chicken, these protein-rich whole foods are safe for dogs to consume and lead to them being stronger and healthier. Care for your dog's health by monitoring what they consume. While it may not always be possible to control everything that they eat or lick up, you can do your part to help them avoid the foods that are dangerous for them and instead enjoy the foods that are better for their overall health and wellness.
For more guides related to "Can Dogs Eat Potato Salad," check out:
Learn more by watching "Human Foods Dogs Can Eat":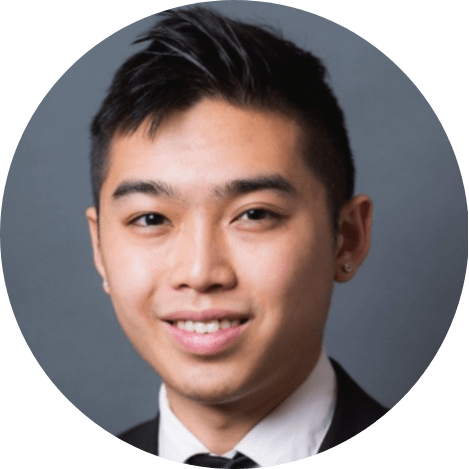 Andy is a full-time animal rescuer and owner of a toy doodle. When he's not saving dogs, Andy is one of our core writers and editors. He has been writing about dogs for over a decade. Andy joined our team because he believes that words are powerful tools that can change a dog's life for the better.
Why Trust We Love Doodles?
At We Love Doodles, we're a team of writers, veterinarians, and puppy trainers that love dogs. Our team of qualified experts researches and provides reliable information on a wide range of dog topics. Our reviews are based on customer feedback, hands-on testing, and in-depth analysis. We are fully transparent and honest to our community of dog owners and future owners.