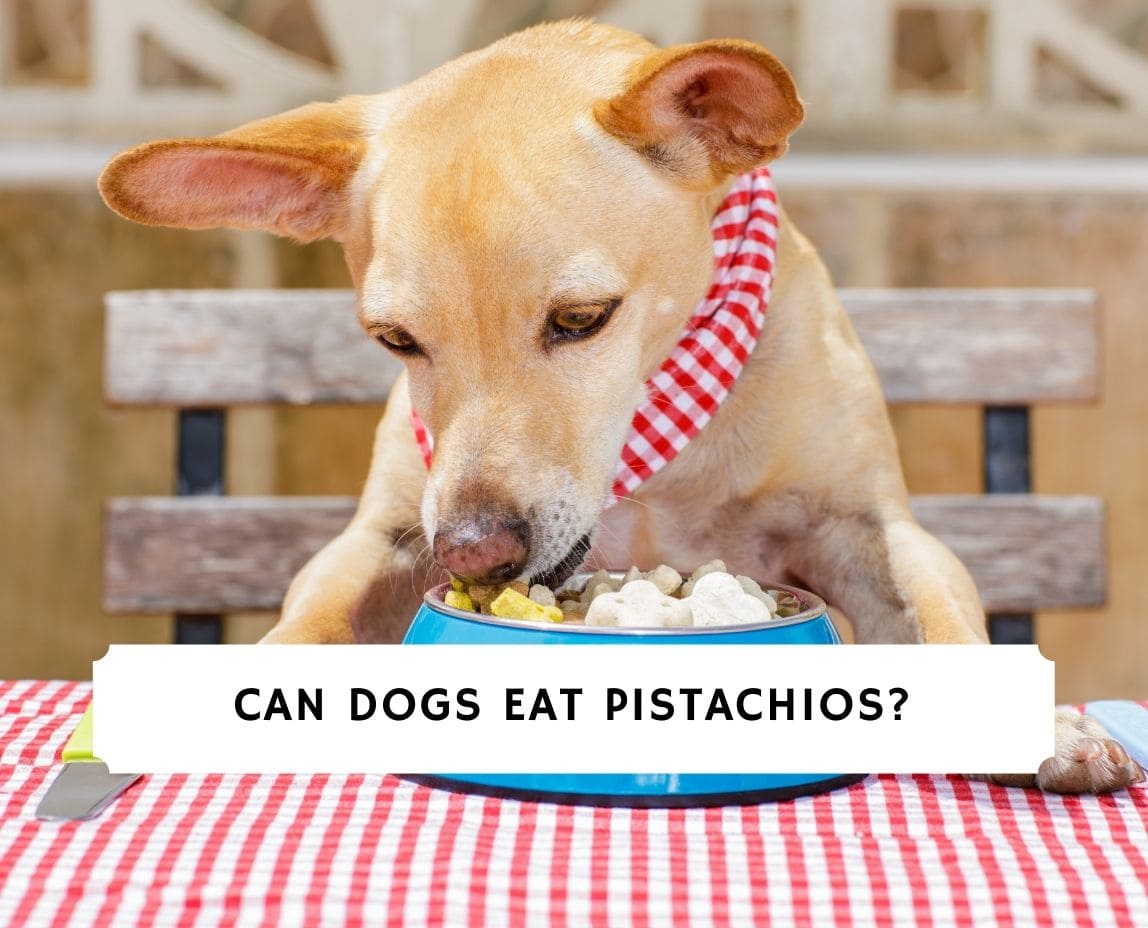 Pistachios. Can dogs eat pistachios? After all – they're a fun, snackable nut perfect for a quick snack. They can either come shelled or unshelled, which means they take a bit of effort to get open but are truly worth the work. With their bright green color, they are wholesome and delicious in every bite.
While pistachios can be an easy and tasty snack for people, that may not necessarily mean that it's a good option for your pet. Whether you have a dog or a dog, or both, it can be a lot easy to sneak them a treat or snack as you're enjoying your handful of pistachios.
Before you toss your dog a bright green nut, determine if it's the best option for their health. Ask yourself, is this a healthy snack that will help support the health of my dog?
To help you answer that important question, here we share all you need to know about what your dog's relationship with pistachios should look like. Then, we'll identify some of the concerns and point out some better alternatives that may suit your dog a bit better.
Before scrolling down this article "Can Dogs Eat Pistachios," check out these similar questions: Can Dogs Eat Canned Chicken and Can Dogs Eat Bratwurst.
Is it Safe For Dogs to Eat Pistachios?
For people, there are a lot of things to love about pistachios. They're small and easily transportable. They have a satisfying crunch, and they can be salted to bring out the flavor. They can be roasted, taking the nuttiness to a new level and bringing in a wealth of health benefits.
Those health benefits are much better for you than they are for your dog, however. So while pistachios are not exactly poisonous for dogs, they are not recommended as an everyday snack they should enjoy regularly.
One pistachio may not harm them, but several can lead to some challenging results. While getting a taste of a few won't ultimately compromise their health, too many can have the potential to lead to some pretty unfortunate consequences.
When it comes to dogs and pistachios, it's essential to observe their behavior and how much they've eaten. As much as possible, pistachios are something to hide and prevent your dog from enjoying.
Recommendations: Best Non-Prescription Diabetic Dog Foods.
Pistachio Has Fat Content For Dogs
One of the classic characteristics of pistachios and other nuts that make them a go-to snack for many people is their healthy fat component. As humans, this can be a great thing. The unsaturated fatty acids can promote a wealth of health benefits, including lowering your chance of disease and keeping your cholesterol under control.
However, just because that unsaturated fat is good for you is not suitable for your dog. As dogs are significantly smaller than grown adults, amounts of fats, even in small quantities, can significantly affect their system.
This excess in fat can lead to some compromising conditions for your dog. These include things like obesity, heart disease, and other conditions. Their attitude may change, and they may not be feeling like themselves all that much. Too much fat can also upset their digestive system and cause them to feel sluggish.
Another symptom that excess fat can bring on is pancreatitis, which is an inflamed pancreas. When the digestive system cannot function properly, the digestive juices end up attacking the pancreas. Again, this is a condition you'll undoubtedly want to avoid for your pet.
Recommendations: Best Dog Foods for Joint Health.
Salt Content
Like other nuts, pistachios can be heavily salted during the roasting process. This can enhance the nutty flavor of the pistachio and is something that can significantly enhance the snacking experience. However, this excess salt is also something that can make them very dangerous for your dog.
Consuming too much salt can lead to minor to severe health conditions, such as gastrointestinal issues to excessive thirst to more intense situations like seizures. Because of the dangers that salt can have in a dog's diet, it is best to avoid the risk altogether and not share your roasted and salted pistachios.
Recommendations: Best Dog Food for Toy Poodles.
Fiber Content
Another component of pistachios that are praised for humans but worrisome for dogs includes the high amount of fiber that pistachios have. Fiber is a nutrient that can help support a healthy digestive system in keeping things moving. For dogs, however, too much fiber can cause some severe problems for their digestive system.
As it turns out, too much fiber can bring on a laxative effect that leads to diarrhea, which can then bring on dehydration. So watch their fiber intake and ensure that they do not consume too much of this necessary nutrient.
Recommendations: Best Dog Food with Vitamins and Minerals.
Lack of Nutritional Value
Plant-based protein sources do not really do much for dogs because of how a dog's digestive and bodily systems work. With their carnivore instincts, protein for them should be of an animal protein source. Therefore, the high-fat content in pistachios that is celebrated does not make a difference in the case of a dog.
Additionally, pistachios can also be roasted or heavily salted with different flavorings or seasonings. Depending on the ingredients, these seasonings intended to bring a pop of flavor to each nut can make them toxic for a dog. Things like garlic and onion are toxic for dogs, but they may be found in roasted and seasoned pistachios.
Recommendations: Best Hypoallergenic Dog Foods.
Choking Risk From The Shells
Most often, pistachios are found with their tan shells wrapping in the pistachio nut. Before eating, the shell is removed from the nut and discarded. This is because the shells are much too hard to consume. They can also cause a choking hazard for your dog if they get a shell stuck in their throat or mouth.
Mainly if your dog is not used to eating things that are not their food, they may have a tough time getting something that hard and constricting down their throat. Also, beyond the shells, even the nuts themselves can still get stuck in a dog's throat or mouth. Therefore, from the shell to the actual nut, the pistachio should be avoided by dogs.
Recommendations: Best Dog Food For Bad Breath.
Conclusion For "Can Dogs Eat Pistachios"
When it comes to sharing your snack with your dog, choose a healthier option for them than pistachios. While the pistachio is praised for its high levels of healthy fats, the excess fat and salt can damage a dog's digestive system and other internal organ processes.
The contributing factors of excess fat or excess salt can often lead to other health conditions that you may have never seen coming. So instead of pistachios, find snacks that your dog both enjoys and is safe for them to consume. Things like canned fish and poultry can be better alternatives for snacks you both enjoy.
Sweeten things up with bananas, melons, and berries, or keep things snackable with cheese and carrots. Then, as you seek to provide the best care for your dog, set the pistachios aside.
While they do have healthy fats, they can also contain high ingredients that can potentially be harmful to them. Find a snack or two that they enjoy and praise them with those. Not only will your dog be healthier, but they can also avoid some painful digestive issues by avoiding foods like pistachios.
For more similar dog questions, you can check out these guides:
To learn more about what dogs can and can't eat, watch "15 Human Foods Good For Dogs" from Dog Breed Info Share down below: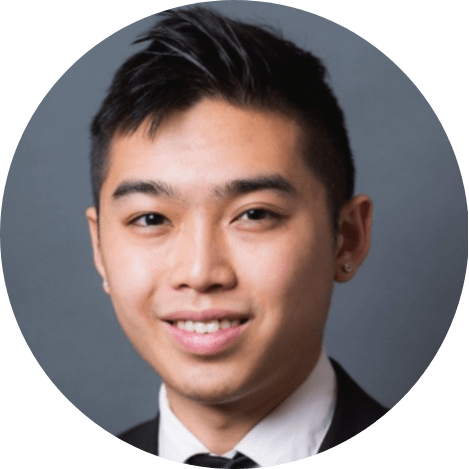 Andy is a full-time animal rescuer and owner of a toy doodle. When he's not saving dogs, Andy is one of our core writers and editors. He has been writing about dogs for over a decade. Andy joined our team because he believes that words are powerful tools that can change a dog's life for the better.
Why Trust We Love Doodles?
At We Love Doodles, we're a team of writers, veterinarians, and puppy trainers that love dogs. Our team of qualified experts researches and provides reliable information on a wide range of dog topics. Our reviews are based on customer feedback, hands-on testing, and in-depth analysis. We are fully transparent and honest to our community of dog owners and future owners.