For such a popular snack, anyone with a dog would ask themselves: "Can dogs eat Nutella?" Nutella's popularity has made it a staple in most households. Because the spread is so delicious, many pet owners may feel like spreading the love to their canine companion without knowing the potential effects the Nutella may have on the dogs.
Dogs cannot eat Nutella. The amount of fat, sugar, and chocolate will provide no nutritional benefit to the dogs and may make them ill. Read on to know whether dogs can eat Nutella and what could happen if they did. We've also provided other better alternatives at the end of this post.
Before scrolling down this guide, "Can Dogs Eat Nutella," you should check out these similar guides from our team at We Love Doodles: Can Dogs Eat Capers and Can Dogs Eat Rice Crispies?
Is it Safe For Dogs to Eat Nutella?
Although Nutella is safe for human consumption, it should not be given to dogs. Nutella contains Theobromine as cocoa but only in trace amounts. However, given that cocoa is toxic to dogs, any amount of cocoa is dangerous.
Several of the most common symptoms related to chocolate consumption for dogs are:
Hyperactivity
Seizures
Anxiety
Vomiting
Diarrhea
Arrhythmias
Extremely rapid heart rate
Panting
Tremors
Death
What is the Effect of Nutella Consumption on Your Dog?
A single serving of Nutella contains a staggering 21 grams of sugar and fat. Dogs have great difficulty digesting high sugar and fat content. An upset stomach is the most common symptom of excessive sugar and fat consumption, and an abnormally high sugar and fat intake can result in the following:
1. Pancreatitis
The pancreas is responsible for blood glucose regulation and metabolism, food digestion, and hormone synthesis. When your furry buddy consumes a high-fat meal, the pancreas inflates, impairing enzyme synthesis and posing a severe health risk. Pancreatitis risks are higher as fat consumption increases.
Symptoms of pancreatitis often emerge between 24 and 48 hours after ingestion and get worse over time if not treated. If left untreated, pancreatitis can be life-threatening. If you opt to keep an eye on your dog at home, you should take them to the veterinarian if you notice any signs of pancreatitis.
Symptoms of pancreatitis include the following:
Recurring vomiting
Persistent diarrhea
Loss of appetite
Pancreatitis takes two forms:
Acute Pancreatitis: Acute pancreatitis is the most prevalent type of pancreatitis, but fortunately, after treatment, most dogs recover completely.
Chronic pancreatitis: Recurrent bouts of acute pancreatitis may lead to chronic pancreatitis. A veterinarian must examine your dog to figure out what is causing the problem.
When the appropriate therapy is administered as soon as the first complications arise, dogs can recuperate well. However, they will usually have to fast for a couple of days, especially if they have frequently been vomiting. Exocrine pancreatic insufficiency can also develop due to chronic pancreatitis, which causes the loss of a high number of enzymes.
Related: Why Does My Dog Only Eat At Night and Why Won't My Dog Eat in the Morning?
2. Gastroenteritis
Gastroenteritis is a medical condition that relates to stomach and intestine inflammation. Gastroenteritis is a disorder with several causes such as infections, foreign bodies, illnesses, viruses, bacteria, drugs, and diet.
Gastroenteritis in dogs can take the following forms:
Throwing up: Vomiting is a common symptom of gastroenteritis. The vomit may appear yellowish and creamy, and a dog may vomit even if they have not eaten recently. After eating or drinking, a dog may gag or dry heave instead of vomiting.
Diarrhea: Gastroenteritis might cause continuous attacks of diarrhea. Your dog's diarrhea will most likely recur multiple times daily with soft poop.
Mild fever: Your furry friend may develop a mild fever due to the inflammation.
Sluggishness: You will realize that your dogs' interest in activities they ordinarily enjoy will wane. They will appear sluggish and inactive with little to no appetite
Dehydration: Continuous vomiting and diarrhea will dehydrate your dog over time. Furthermore, a dog suffering from gastroenteritis may be unwilling or incapable of drinking anything, including water. Dehydration is especially hazardous to your dog's health because it can cause the body to shut down.
Abdominal pains: When you touch or rub your dog's belly, you may notice that they get upset or uncomfortable. Your furry buddy will also abstain from lying on their stomachs or moving abnormally.
3. Dysfunction of the Central Nervous System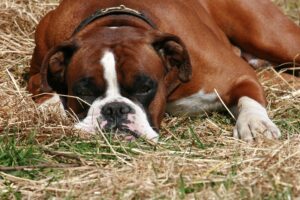 Theobromine has a significant impact on your furry friend's CNS. That is why it only takes a trace amount to affect your dog adversely. Because the CNS is required for proper organ function in your dog, any damage can rapidly become life-threatening.
Several of the indications and symptoms include the following:
Trembling
Seizures
Irregular heartbeat
Unconsciousness
Difficulties with breathing
These signs are a medical emergency. Therefore, the sooner a veterinarian sees your dog, the higher their chance of intervening and salvaging the situation before it worsens.
Similar Dog Guides: Can Dogs Eat Clementines and Can Dogs Eat Sour Patch Kids?
What is an Appropriate Amount of Nutella For a Dog?
If you want to spoil your dog, experiment with a different treat since Nutella may cause more harm than good. Notably, if your dog consumes some Nutella that you accidentally spilled on the floor, they will not get sick. A teaspoon of Nutella is highly unlikely to cause any harm to a dog. However, small dogs are especially vulnerable, as even a teaspoon may cause mild effects.
What to Do If Your Dog Consumes Nutella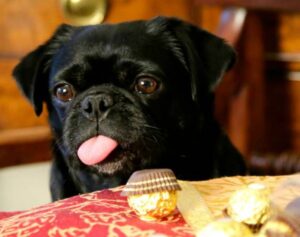 If you realize your dog has consumed Nutella, the first step is to check the ingredients list. If the ingredients feature Xylitol and any other nuts except hazelnuts, that would be dangerous to your dog. However, if the ingredients only comprise sugar, hazelnuts, milk, a touch of chocolate, and palm oil, your dog should be fine.
Nutella has only 6% cocoa and is free of Xylitol. However, these ingredients can change over time, so check if your pet accidentally tastes the Nutella. If you notice Xylitol and nuts other than hazelnuts on the ingredients list, you should contact your local veterinarian immediately.
Your canine friend may vomit or get diarrhea due to the chocolate fat level, so monitor them closely and be ready to take them out if required. Although a dog's chances of developing life-threatening complications after consuming a small amount of Nutella are incredibly slim, prepare to take them to a nearby clinic for treatment if your dog consumes excessively.
In addition to monitoring for symptoms of pancreatitis, consider one of the following first aid treatments if the dog ingests a considerable amount of the Nutella before taking them to the veterinarian:
Try inducing vomiting to expel the Nutella from the dog's body
Prevent additional absorption of the Nutella with activated charcoal.
Maintain proper hydration for your dog by providing enough water.
You should also consult your pet's medical history to identify the appropriate course of action. If your dog has a history of diabetes or pancreatitis, you should immediately contact a veterinarian. Nutella's high fat and sugar content may aggravate pre-existing illnesses and thus, act quickly to avert a worsening scenario.
Similar Dog Guides: Can Dogs Eat Orange Chicken and Can Dogs Eat Ranch?
Are Hazelnuts Safe For Dogs to Consume?
While hazelnuts are not hazardous to dogs in moderation and are unsalted and uncoated, veterinarians and other pet professionals do not advocate them for your dog.
Hazelnuts may cause choking in small dogs and constipation in larger canines. Additionally, larger dogs frequently ingest them without chewing, resulting in hazelnuts becoming trapped in their intestines which can cause serious issues.
Similar Dog Guides: Can Dogs Eat Canned Chicken and Can Dogs Eat Banana Bread?
Dog-Friendly Alternatives to Nutella
The best alternative is peanut butter, which dogs like more than Nutella. You can make it chunky, fine, or thick however you find most convenient. It is popular with dogs and is a safe substitute for Nutella in small amounts. Naturally, you will want to check the ingredients list for sneaky Xylitol, but peanut butter is an excellent substitute. Other varieties of nut kinds of butter are also delectable. Your dog will feel relieved.
Dog Product Recommendations: Best Dog Treat Dispensing Cameras and Best Dog Treat Dispensers.
Conclusion For "Can Dogs Eat Nutella"
While the chances that your dog will become ill after eating Nutella are somehow slim and given the product's minimal nutritional value, there is a significant risk with little reward.
Ensure your dog stays away from any chocolate stuff and only let them take in their recommended diet. You can give your furry friend any alternatives, such as peanut butter or any other nut butter, and they will enjoy it without the risk of illness.
If you find this guide, "Can Dogs Eat Nutella," helpful, you can check out these other topics from our team:
You can learn what human food you can feed your dog by watching "10 Human Foods Your Dog Can Eat" down below: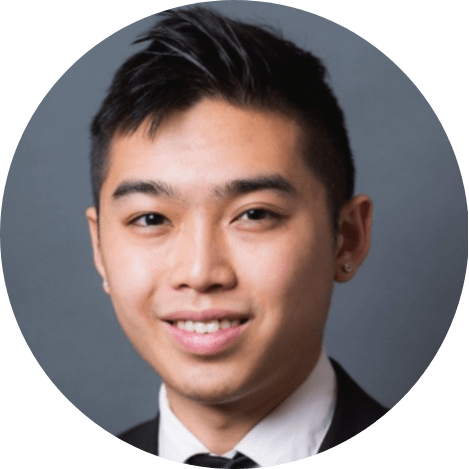 Andy is a full-time animal rescuer and owner of a toy doodle. When he's not saving dogs, Andy is one of our core writers and editors. He has been writing about dogs for over a decade. Andy joined our team because he believes that words are powerful tools that can change a dog's life for the better.
Why Trust We Love Doodles?
At We Love Doodles, we're a team of writers, veterinarians, and puppy trainers that love dogs. Our team of qualified experts researches and provides reliable information on a wide range of dog topics. Our reviews are based on customer feedback, hands-on testing, and in-depth analysis. We are fully transparent and honest to our community of dog owners and future owners.