Finding healthy treats for your Doodle dog on a budget can be taxing. Although there are tons of healthy dog treats on the market, the great ones come with a higher price tag. If you are looking for an alternative, then you probably stumbled across Goji Berries. Can dogs eat Goji Berries?
Wolfberries, popularly known as Goji Berries, are an excellent snack for humans. The good news is that dogs can also eat Goji Berries. These tasty red berries are one of the healthiest foods on the planet. Whether you're looking for antioxidants or want to experience a range of health benefits, Goji Berries will do you right.
Related: Best Dog Treat Dispenser
Can Dogs Eat Goji Berries?
The short answer – yes! Goji Berries pack tremendous benefits for humans and your furry friend. They have rich in Calcium, Vitamin C, Riboflavin, Copper, Selenium, and Iron. The same way Calcium helps human babies build healthy and strong bones is the same way it works for dogs. Calcium helps puppies maintain crucial functions such as proper digestion, blood clotting, muscle movement, nerve functions, and releasing hormones. Calcium is also what keeps your doodle's coat, nails and teeth healthy.
From immune booster to joint health, Vitamin C plays a crucial role in developing healthy dogs. Over the years, debates have swirled around whether or not our furry friends need Vitamin C because they produce it naturally. While there's no set conclusion, researchers have found that dogs that take Vitamin C as a supplement have stronger immunities.
Riboflavin, also known as the Vitamin B complex, is one of the critical things your doodle needs to thrive physically. Riboflavin enables dogs to have average bone growth and muscle strength. Without it, dogs are likely to have impaired growth, vision problems, heart attack, and limb weakness, among others. Just as much as we need antioxidants, so do our furry friends. Selenium promotes tissue elasticity, maintains healthy membrane tissues, combats inflammation, and maintains thyroid hormone levels. Combined with Vitamin C, Selenium is a powerhouse.
If you look keenly at dog food labels on any pet aisle, you will most likely find copper. This is because copper handles many jobs, from helping the body absorb iron, helping in bone formation to antioxidant protection. Lastly, Iron carries oxygen throughout your doodle's body. Without Iron, your doodle can have anemia, stunted growth, a rough coat, or lethargy. It is heartbreaking to watch how much dogs suffer because they have low levels of one vitamin/mineral or another.
Luckily, Goji Berries pack everything in one. The only thing you have to keep an eye on is ensuring your doodle doesn't overfeed on Goji Berries. Remember, even the best things in life are best done in moderation. Before we move on to how to add Goji berries to your dog's diet, let's take a look at things you need to consider.
What To Consider Before Giving Your Dog Goji Berries
Allergies: Although rare, allergies to Goji berries in dogs are not unheard of. We recommend you start your doodle slow on Goji berries before gradually increasing. You can choose to give him/her a small amount of Goji Berries and wait for a couple of days. This will help you determine whether or not your doodle is allergic to Goji berries. If your doodle is allergic, you may notice signs like; indigestion, itching, swelling, ear infection, hives, among others.
Age: If your dog is still a puppy, you may need to take extra precautions. Like a newborn baby, a puppy is still growing and can be more affected than an adult doodle. If you have started or plan to introduce your puppy to new foods – you might need to wait longer. When you do, watch out for reactions that don't seem typical of your puppy. This may range anywhere from small stools, allergies to diarrhea.
Medication: Before giving your puppy Goji berries, check with your vet if it will interfere with any medication your doodle is on. If your doodle's remedy is for treating diabetes, thinning blood, or lowering blood pressure – you may need to look for an alternative to Goji berries.
Quantity: When planning out how many Goji Berries to give your doodle, a rule of thumb is to go by weight. The bigger your doodle, the more Goji Berries they can have and vice versa. Since this treat contains sugar, it's best practice to make sure it doesn't exceed 10 percent of your furry friend's diet.  This applies whether your doodle is a pup or a full-grown adult doodle.
How To Add Goji Berries to Your Dog's Diet
Adding Goji berries to your dog's diet is very simple. First, decide whether you want to feed your dog fresh or dried Goji berries. There's not much difference as to the nutrients your dog will get from either option. Once you've decided, pluck them from their stem and feed your dog individual Goji berries. Keep in mind to remove any seeds!
Goji Berry Benefits for Dogs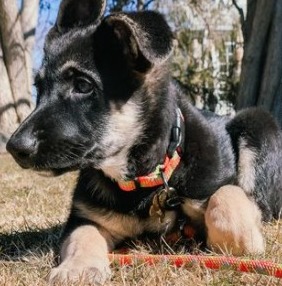 Earlier on, we touched on a couple of Goji benefits for dogs. Those benefits were just a scratch on the surface. Here's more of what your dog stands to gain from Goji berries.
Say goodbye to rickets. Goji berries enable dogs to have normal growth through enhancing bone development.
Immunity to the skies. Goji berries help dogs develop stronger immunities and enhance brain power.
No tummy trouble in Goji land. If your dog is prone to poor digestion, Goji berries might be the fix.
Inflammations are a flame of the past.
Pain relief from your doodle's muscles, sore joints, and the likes.
Side Effects of Goji Berries on Dogs
If your dog is diabetic, Goji berries may not be the best treat for them.
Regular Goji feeding can cause your dog to have diarrhea or lose stool.
If your dog overfeeds on Goji berries, it can become overweight. This happens mostly with dog breeds that are keen to overfeeding and can become obese easily.
Conclusion for Can Dogs Eat Goji Berries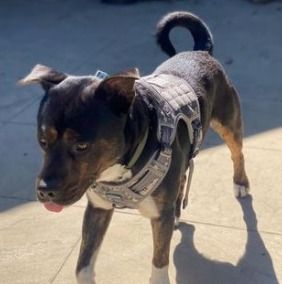 Goji berries are a great alternative to healthy treats you buy in the pet aisle. We recommend you feed your doodle in moderation to avoid problems like obesity. If you would like to explore other berry alternatives for your dog, you can check out blackberries, blueberries, and strawberries.
For more dog information related to "Can Dogs Eat Goji Berries," check out:
Garrett loves animals and is a huge advocate for all Doodle dog breeds. He owns his own Goldendoodle named Kona. In addition, he volunteers at the Humane Society of Silicon Valley, where he fosters dogs and helps animals. Garrett enjoys writing about Doodles and believes that dogs can teach humans more about how to live than humans can teach a dog.
Why Trust We Love Doodles?
At We Love Doodles, we're a team of writers, veterinarians, and puppy trainers that love dogs. Our team of qualified experts researches and provides reliable information on a wide range of dog topics. Our reviews are based on customer feedback, hands-on testing, and in-depth analysis. We are fully transparent and honest to our community of dog owners and future owners.