Like many dog owners, you may occasionally feel the desire to feed your pets human goodies. Fig Newtons are one such popular snack. But can dogs eat Fig Newtons?
Giving Fig Newtons to your dog is not wise, as they're full of sugar, fat, and salt. Giving them to your dog daily can cause obesity, diabetes, and sometimes even pancreatitis in dogs. However, Fig Newtons are not poisonous to dogs, so there is no need to be alarmed if you come across an empty wrapper and a guilty-looking dog.
Want to learn more? Let's dive into the details of Fig Newtons and dogs! We'll talk a bit more about why you shouldn't give them to your dog and some healthy substitutions.
Before you scroll down to a more in-depth answer to the question, "Can Dogs Eat Fig Newtons," you can check out these other dog-related questions answered by our team at We Love Doodles: Can Dogs Eat Potato Salad? and Can Dogs Eat Carrot Cake?.
Can Dogs Eat Fig Newtons?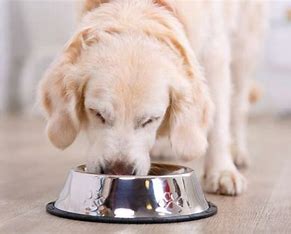 When your dog gives you puppy dog eyes, you might be tempted to offer them some Fig Newton cookies or bars, but it's better to resist the urge. Fig Newtons are processed and full of ingredients that can cause health problems for dogs.
It's best to adhere to the 90/10 guideline when choosing dog treats and food. This implies that just 10% of our K9 companions' caloric intake should come from goodies and treats. The remaining 90% of their daily calories must be from a balanced, healthy, and comprehensive diet.
Additionally, we strongly advise providing your pets with snacks that are nutritious and beneficial to them.
Fig Newtons Ingredients That are Harmful to Dogs
Can dogs eat Fig Newtons? It's a common question! Whether it's a brand-name fig cookie or homemade Fig Newtons, it's important to ensure the ingredients in your cookie don't contain anything harmful to dogs.
Sugars
Three of the first five ingredients in Fig Newtons are some type of sugar. When it comes down to the most harmful additives you can add to food, high fructose corn syrup and other sugars are detrimental to a dog's health. They also contribute to obesity, hyperglycemia, and restlessness.
Wheat
Even though whole-grain wheat flour is often regarded as beneficial, many dogs are sensitive to wheat, which can contribute to ear infections in dogs.
Hydrogenated Cottonseed Oil (and Palm Oil or Canola Oil)
Trans-fats are produced during the hydrogenation procedure, which might cause "bad" cholesterol to rise. Palm oil is also hazardous to dogs.
Synthetic Flavors and Preservatives (like Sulfur Dioxide)
Though many are harmful to dogs, it's worth noting that few of these ingredients are ever listed on products. One toxin to dogs is sulfur dioxide, which can cause vitamin B1 deficiency in dogs, a possibly deadly condition.
Salt
Excessive salt consumption can harm your dog's health by causing dehydration and sodium-ion poisoning. Symptoms of salt poisoning include frequent urination that progresses to convulsions, trembling, and a high body temperature. Additionally, your dog may experience diarrhea and vomiting.
Can Dogs Eat Figs?
Dogs shouldn't eat Fig Newtons, but what about figs? Since they don't include additional ingredients like sugar, soy, corn syrup, or wheat, figs are much healthier for dogs. However, dogs should only have this fruit in moderation.
Figs provide several health benefits to humans. They are high in fiber, contain loads of vitamins and minerals, and support cell development. Additionally, the high fiber content of figs supports a healthy digestive system, regular bowel motions, and blood sugar regulation. But do these advantages also extend to our furry friends? Sort of!
Figs' high quantities of dietary fiber are good for dogs. However, too much can cause digestive problems. Additionally, ficin, an enzyme found in figs that can trigger an allergic reaction in certain dogs, is also present in figs.
Overall, fresh figs are beneficial to your dog's health, so you can give them in moderation. The ideal approach is to limit your dog's intake of figs to no more than two per week. Additionally, fresh figs are preferable to dried ones since they have a higher calorie and natural sugar content. Overconsumption of sugar raises major health concerns.
The Risk of Obesity
Dogs who routinely eat sweet treats and meals, such as Fig Newtons, will start to put on weight. When your dog begins to gain weight, it may impact its physical, emotional, and mental health. This is because increasing weight might strain their joints and cause joint issues or respiratory issues.
Your dog may become tired and less energetic because of all of this. It might no longer like playing as much or could stay in bed all day instead of going for a stroll.
Gaining weight also causes an overall decline in the standard of living. Your dog may remain inactive if it's feeling down, apprehensive, or depressed, which can lead to a vicious circle of weight gain and inactivity.
These are just a handful of the health issues your dog may experience from weight gain. Obese dogs also have a higher risk of developing diabetes, arthritis, heart disease, and respiratory issues.
Frequently Asked Questions
Are dogs allergic to Fig Newtons?
Fig Newtons contain many ingredients that are toxic to dogs in large amounts. Luckily, most of these ingredients, like hydrogenated cottonseed oil, are found in small amounts in Fig Newtons, so your dog should be okay if it eats only a few. Still, you should avoid giving your dog Fig Newtons at all!
Are there actual figs in Fig Newtons?
Figs are one of the main ingredients in fig newtons, meaning they're actually in the bars themselves!
Is fig OK for dogs to eat?
Dogs can eat fresh figs in moderation. They're also a much healthier option than fig cookies because they don't contain any additional sugars or preservatives.
Can Dogs Eat Fig Newtons? They Shouldn't!
Dogs should not consume Fig Newtons. Even though they aren't technically poisonous to dogs, they are high in calories, sugar, salt, carbohydrates, and fats, all of which are bad for dogs.
In America, 56% of all dogs are considered obese. Although it makes sense to want to feed our dogs a lot of snacks and goodies, we're not doing them any favors. They must eat a proper diet in accordance with their age, weight, and energy needs.
If you find this guide, "Can Dogs Eat Fig Newtons," helpful and informative, you can check out these other dog-related guides from our team at We Love Doodles:
Instead of giving your dog fig newtons, you can learn more about what to feed your dog by watching "Best HEALTHY Food for Dogs! ✨BONUS: DIY Recipe" down below:
Garrett loves animals and is a huge advocate for all Doodle dog breeds. He owns his own Goldendoodle named Kona. In addition, he volunteers at the Humane Society of Silicon Valley, where he fosters dogs and helps animals. Garrett enjoys writing about Doodles and believes that dogs can teach humans more about how to live than humans can teach a dog.
Why Trust We Love Doodles?
At We Love Doodles, we're a team of writers, veterinarians, and puppy trainers that love dogs. Our team of qualified experts researches and provides reliable information on a wide range of dog topics. Our reviews are based on customer feedback, hands-on testing, and in-depth analysis. We are fully transparent and honest to our community of dog owners and future owners.