Have you ever cooked yourself a nice meal while your dog patiently waits beside you? Maybe their puppy-dog eyes tempt you to give them some of your food. It is hard to know what human food your dog can and cannot eat like a pet owner.
You've probably seen people give their dogs human food before, which makes you wonder whether you can feed your dog these foods as well. Well, certain foods are safe for dogs while others are not.
Today we will have a closer look at the question, "can dogs eat capers?" Below, you will find everything you need to know about giving capers to your dog, including what they are, health risks, and proper portions for healthy dogs.
Before scrolling down to the answer of this guide "Can Dogs Eat Capers," check out these similar questions: Can Dogs Eat Mahi Mahi and Can Dogs Eat Canned Chicken?
What Are Capers?
Before we look at the details of dogs eating capers, it is essential to understand what a caper is. Capers are unripened flower buds that have been picked from caper bushes. These buds have a very pea-like appearance.
If left on the caper bush, these buds will grow into caperberries. Caperberries are larger and resemble an olive, whereas the caper bud looks more akin to a pea. Caperberries are often pickled in the same fashion as capers.
However, capers tend to have a more robust flavor than these more ripened berries. Capers were first used in the Mediterranean, making them a popular addition to pasta and seafood dishes.
These buds are typically pickled in vinegar or salt to give them their signature burst of flavor. Capers are not eaten raw as they are essentially unpalatable due to their bitterness. Although they are small, capers pack an enormous punch of flavor.
Because of the pickling, these tiny buds have a strong salty and sometimes tangy taste. This leads them to be compared to green olives often. However, capers have an additional floral flavor to them, making them unique. This makes them a great savory addition to many different dishes.
Dog Food Recommendations: Best Soft Dry Dog Foods and Best Hypoallergenic Dog Foods.
Is It Safe For Dogs to Consume Capers?
Now that you know what a caper is, it is time to answer the question, "can dogs eat capers?" Generally speaking, capers are safe for dogs to eat on occasion. However, your dog should only consume capers in moderate amounts.
Capers themselves are non-toxic to dogs. However, the pickling process makes them a health risk if eaten to excess. This pickling process is usually done with a mixture of salt, water, and vinegar. Therefore, the capers become high in sodium which can be dangerous for dogs.
So, if your dog accidentally eats a caper while preparing food, do not worry. Even giving your dog a couple of capers as a treat once in a while is okay. However, suppose your dog gets into a whole jar of capers. In that case, you should contact a veterinarian immediately as your dog is at risk of sodium poisoning.
Dog Food Recommendations: Best Non-Prescription Diabetic Dog Foods and Best Air-Dried Dog Food.
Health Risks of Capers For Dogs
As we briefly mentioned above, it is not the capers themselves that are harmful to dogs. The dangerous part of this food is the high amount of sodium used in pickling. Unfortunately, pickling is a necessary part of preparing this food.
Otherwise, it would be unpalatable. Below you will find the most common health risks that capers pose to dogs. Remember, the occasional caper is not likely to hurt your puppy, but large amounts can lead to serious medical problems.
More Dog Questions: Can Dogs Eat Popcorn With Salt? and Can Dogs Eat Bratwurst?
Dehydration For Dogs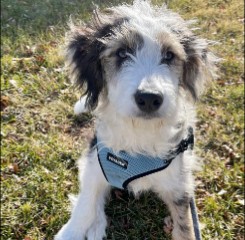 So, what are the health risks of high sodium consumption? Well, the most common and most mild symptom of salt consumption is increased thirst. Just like in humans, if your dog overeats salt, it will become thirsty.
However, if your dog does not have access to enough water, this thirst can lead to dehydration. Dehydration ranges in severity from mild to deadly. Therefore, if your dog does consume capers, make sure it has easy access to plenty of water.
A moderate amount of capers can still cause your dog to become thirsty, so water is vital in all cases. If your dog consumes many capers, it is crucial to contact a veterinarian before dehydration increases severity.
Related: Can Dogs Drink Distilled Water and Can Dogs Have Almond Milk to Drink?
Salt Poisoning For Dogs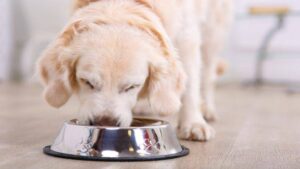 More severe health risk of capers is salt poisoning. That's right, not only does high salt intake increase the chances of dehydration, but it also poses the risk of poisoning your dog.
Salt poisoning, also known as sodium poisoning, occurs when a dog has exceeded its daily salt intake. Salt poisoning occurs when there is too much salt in your dog's bloodstream.
This increase in salt then causes muscles and cells to release their moisture into the bloodstream. Unfortunately, this results in muscles and organs losing their moisture.
This loss of moisture is often seen in muscles such as the legs causing the dog to stiffen and seize up. Common symptoms of this include shaking and the inability to walk.
The other commonly targeted organ is the brain. This results in neurological symptoms such as dizziness, confusion, seizures, and even death. These are the most severe symptoms of salt poisoning, indicating your dog needs immediate medical attention.
Recommendations: Best Low Phosphorus Dog Food and Best Dog Foods For Joint Health.
How to Safely Give Your Dog Capers
Giving your dog the occasional caper once in a while is fine, as this is unlikely to cause any immediate problems. However, you must be aware of the quantity and frequency you give your dog these treats. When giving your dog any new treatment, it is important to introduce it gradually.
Dogs can have food allergies just like humans. It's best to give only a tiny portion of something to see how your dog reacts. Be sure to monitor your dog for adverse side effects after this initial trial. If your dog seems okay, you can give it more the next time.
Quantity Your Dog Can Have
The appropriate quantity of capers for your dog is primarily based on its size and weight. Smaller dogs have much smaller sodium requirements. Therefore, the amount of capers they can eat is much lower than larger dogs.
Two or three capers are probably enough (remember, these tiny pickles are packed with salt). For larger dogs, do not exceed one and a half teaspoons of capers. Although this does not sound like a lot, the strong taste of these tiny buds will still be a pleasant surprise for your puppy.
Frequency
Because of their sodium levels, it is essential not to give your dog capers every day. Instead, try giving your dog other healthy treats on a rotating basis, such as carrots or apples. This keeps your dog's diet fresh and exciting while also providing it with a nice assortment of nutrients.
Preparation
Capers themselves are not high in sodium. The sodium is added to them during the pickling process. To avoid this high sodium content as best as possible, you can soak your capers in water for about 15 minutes.
After soaking, rinse the capers thoroughly and then serve to your dog. Although not a perfect solution, this does remove as much salt as possible, which reduces your dog's health risks.
Recommendations: Best Wet Dog Food For Small Breeds.
Conclusion For "Can Dogs Eat Capers"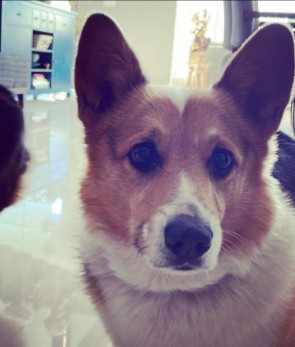 As you can see, dogs can eat capers in moderate amounts. Capers themselves are non-toxic, but their preparation poses health risks to dogs. In addition, capers are pickled and can contain dangerous amounts of salt, so be sure only to give your dog the occasional caper. This will keep your dog satisfied with its treatment but also safe from potential health risks.
For more questions similar to this guide, "Can Dogs Eat Capers," you can check out:
You can learn more about what dogs can and can't eat by watching "22 Common Foods That Will Kill Your Dog" down below: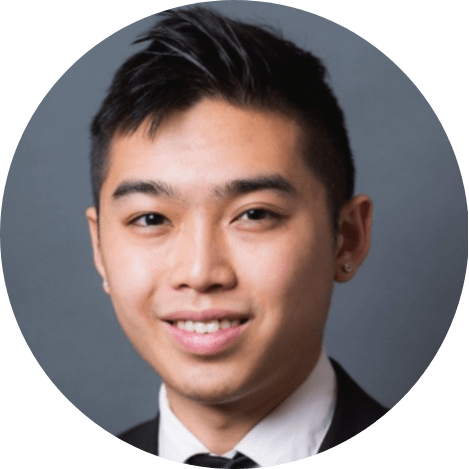 Andy is a full-time animal rescuer and owner of a toy doodle. When he's not saving dogs, Andy is one of our core writers and editors. He has been writing about dogs for over a decade. Andy joined our team because he believes that words are powerful tools that can change a dog's life for the better.
Why Trust We Love Doodles?
At We Love Doodles, we're a team of writers, veterinarians, and puppy trainers that love dogs. Our team of qualified experts researches and provides reliable information on a wide range of dog topics. Our reviews are based on customer feedback, hands-on testing, and in-depth analysis. We are fully transparent and honest to our community of dog owners and future owners.