Before scrolling down the list of Boston Terrier breeders in North Carolina, here's a little fun fact. Boston Terriers have been around for over 100 years and are referred to as the "American Gentleman" dog due to their tuxedo coloring. Boston Terriers are gentle, loving, and non-sporting dogs. This dog breed is generally happy, playful, affectionate dogs that are easy to care for and groom. Boston Terriers don't tolerate extreme weather conditions and are energetic so it's recommended that you exercise them often. These dogs are highly intelligent, can be stubborn, hyperactive, and are prone to respiratory problems.
The first step to knowing if a breeder is ethical is to know what questions to ask, do your research on the breeder and their practices, and know any state rules and regulations regarding breeding. Beyond that, a good Boston Terrier breeder should try to get to know you, encourage you to visit, and will have a lot of knowledge about the breed. Another good indicator is that they participate in clubs and organizations.
If you're indecisive about a dog breed, we have other breeder recommendations in North Carolina:
Boston Terrier Puppies For Sale in North Carolina
Some of the best rated Boston Terrier breeders in North Carolina are listed below. Even though they are recommended by publications like "Good Dog" and "Pawsome Puppy," it's vital you meet with the breeder in North Carolina and ask them questions. Always do your own research to make sure you get a healthy and happy Boston Terrier puppy.
1. CanTurnFarms North Carolina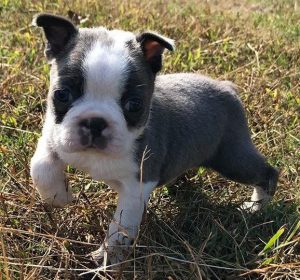 CanTurnFarm and Kennels is a 10-acre farm and boasts a CKC Preferred Breeder certification. The Boston Terrier puppies are born and raised in the home in Kenly, North Carolina, therefore will receive daily human interaction and socialization. Potential buyers will be required to go through the application and fill out a contract.
The puppies raised here to spend time with the owner's horses, have a large dedicated play area, and have air-conditioned and heated kennels. All their Boston Terrier puppies bought from CanTurnFarm will have a wellness check by a vet, been vaccinated, treated for heartworm, and would have been dewormed as well as microchipped and their dew claws will have been removed.
Additionally, you will receive the Certificate of DNA Paternity, pedigree, pre-paid registration, and a JHC negative confirmation. CanTurnFarms has a 72-hour health guarantee and a 2-year life-threatening health guarantee on all their Boston Terrier puppies for sale in North Carolina. Your puppy will come home with a puppy pack that includes toys, puppy food, photos, and a video. You can follow CanTurnFarm and Kennels on Twitter, YouTube, Facebook, and Instagram.
CanTurnFarms Details
2. Berry Hill Boston's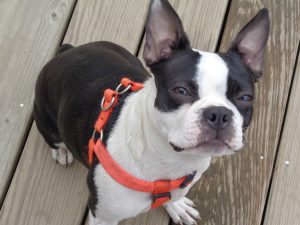 Sarah Lennon breeds her Boston Terriers to meet the breed standard of temperament, intellect, correct conformation, and overall health. She is part of the bred with the H.E.A.R.T program (health, education, accountability, responsibility, and tradition). A contract is required as is the application process and each buyer is strongly encouraged to come out to meet the Boston Terrier puppies in Hillsborough, North Carolina. Each puppy bought from Berry Hill Bostons will come home with a puppy pack, a health check, guarantee shots, and worming records.
Their Boston Terrier puppies in North Carolina here will have plenty of socialization including with children of various ages as they sleep with people and travel with people. They are very much inside dogs and the breeder makes it very clear she wants forever homes for her dogs. However, she will work with any family, and communication expectations are part of the contract. Berry Hill Boston Terriers are fed an all-natural raw meat diet so let her know if you plan on feeding your Boston Terrier kibble once you take them home.
She only breeds 1-2 Boston Terrier litters per year and will be kept with her for at least 8 weeks. The site will give you details about health, DNA, and genetic testing that is performed, health guarantees, and related information.
Berry Hill Boston's Details
3. To-Sa's Boston Terriers NC
To-Sa's Boston Terriers kennels promote itself as a small family based kennel that breeds Boston Terriers. They only have occasional litters and do offer stud services. Tonya Waters is an AKC Breeder of Merit as well as a member of the BTCNC, BTCA, and SKC. She received her Vet Tech Associate Degree in 1996 and has worked in vet clinics and emergency rooms.
Boston Terriers from To-Sa's Boston Terrier kennels are house raised from birth and well socialized. Her dogs are bred for temperament, aesthetics, health, and conformation. Feel free to contact Tonya Waters today if you have more questions about this dog breed!
To-Sa's Boston Terriers Details
4. Family Bostons North Carolina
Family Bostons is listed on Breeders.net, which is a public site that lists local breeders. Breeders.net is dedicated to stopping scammers and puppy mills. On the landing page of this site, you can find a helpful checklist to evaluate a dog breeder. You can email the breeder directly on this site and find a brief bio about Linda and her Boston Terriers. She has had Boston Terriers in North Carolina as part of her family for 50 years. The puppies and dogs are raised inside the home and have run of a large yard. Additionally, dogs here are bred to be family companions, with emphasis on their temperament, color, and overall health.
Linda will want to keep in contact for the life of your pet and is looking for a forever home for all the Boston Terriers puppies she places. Dogs brought home from Family Bostons will have a record book from the veterinarian and the AKC form. There was no information on a guarantee or about the application process.
Family Bostons Details
More Information About Boston Terrier Puppies in North Carolina
Boston Terriers are friendly dogs, who get along with children and other dogs. These dogs are active and love sports, such as flyball, agility, rally, and obedience. These dogs are intelligent and are easy to train but can be hyperactive so take the time to train and play with them. Boston Terriers are loving, loyal buddies who are affectionate and playful!
Make sure that you understand the contract you are signing, ask any questions. A good Boston Terrier breeder in North Carolina is transparent and will want to know the dog is going to a good home. Ask about what the puppy is fed and what type of exercise and training they like best. You should always be able to visit the place the puppy is raised in-you'll need to make an appointment. Have a list of essential supplies you will need to bring your new family member home. Ask the breeder what vet they recommend and what routine care is required.
You and the breeder must be clear on what type of Boston Terrier you want; a family pet, a therapy dog, a show dog, etc. Is your house loud and active or quiet and are there other animals in the house? Boston Terriers can live to be 13-15 years and will be a great addition to any family in any environment!
Conclusion For Boston Terrier Breeders in North Carolina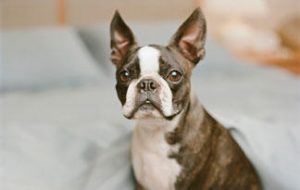 There are many reasons to pick up a companion from one of the Boston Terrier breeders in North Carolina.
They are cuddly and crave personal contact and a sense of belonging.
They can be left alone, provided they have plenty of toys to keep from being bored or lonely; they should have plenty of food and water. Experts advise not to leave your Boston Terrier alone for more than 6 hours.
This breed is considered one of the hardest to housebreak, so be patient and talk to the breeder about how they do it.
Boston Terriers can have respiratory problems, so vets advise against pulling on their collar for any reason.
They don't bark a lot, which is great but they do snort and drool.
Like many dogs, Boston Terriers will overeat if you don't monitor their diet. Plus, they tend to be gassy, so ask what food they should eat to help with these issues.
is considered fairly easy.
If you're planning to purchase from unknown Boston Terrier breeders in North Carolina, we recommend doing your research before making any financial decision. There are many puppy mills out there breeding dogs in unethical ways. Hopefully, this guide will help you bring home a new beloved companion to start a new chapter of your journey.
In case traveling to these Boston Terrier breeders in North Carolina is out of the way for you, we have recommendations from other states for you to check out:
If you want to learn more about the Boston Terrier, watch "Boston Terrier Dogs 101 – The American Gentlemen" down below: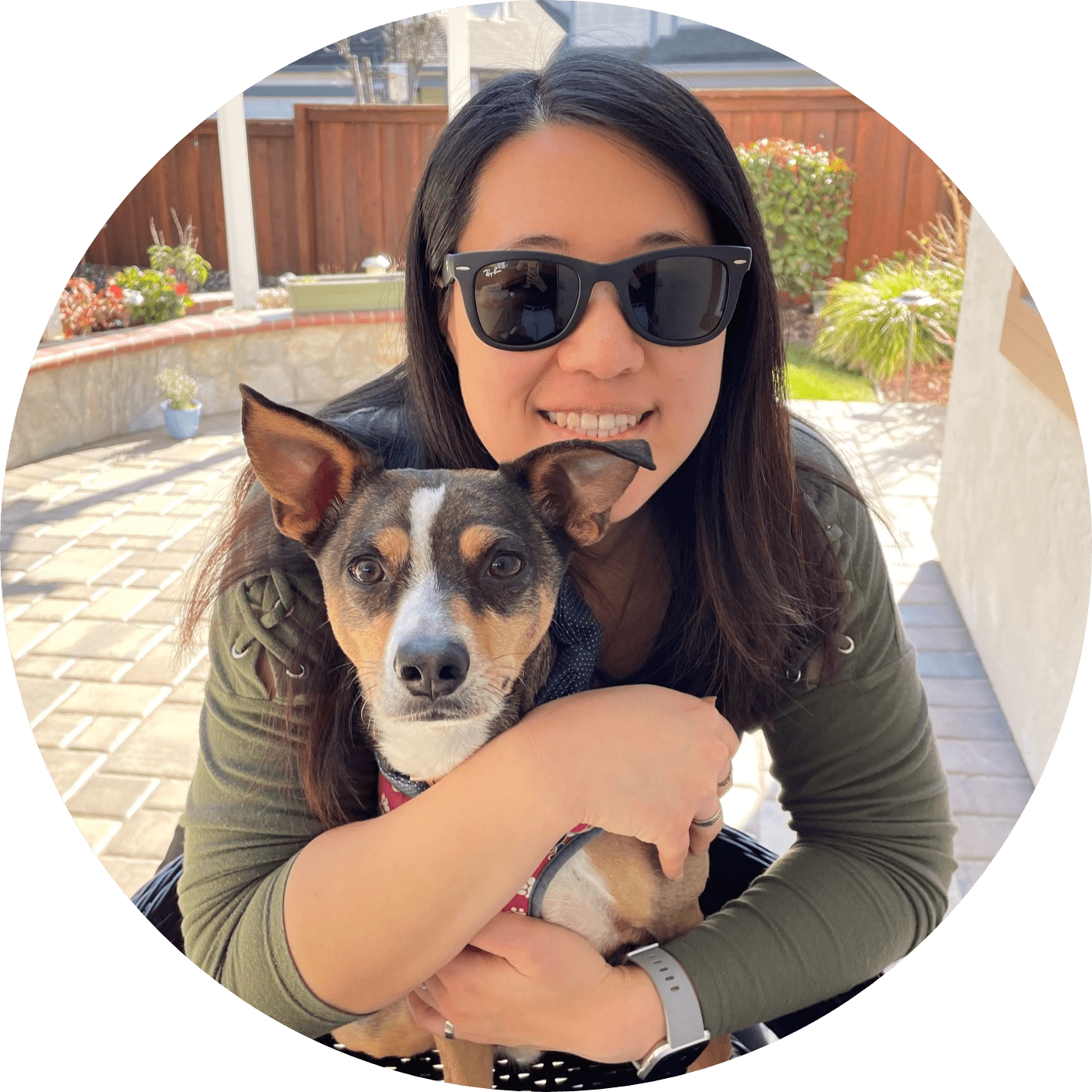 Dr. Sabrina Kong graduated from the Royal Veterinary College in England in 2016 and has been working at a small animal clinic in Northern California since then. She grew up in the Bay Area and got her bachelor's degree from Cal Poly San Luis Obispo. She also became a Certified Canine Rehabilitation Practitioner through a program at the University of Tennessee.
When she isn't in the clinic taking care of her four-legged patients, she enjoys traveling and trying new foods with her friends and her three-legged dog, Apollo. She adopted Apollo from her clinic when he was a puppy with numerous health issues. Dr. Kong truly cares about taking care of animals.