Did you know that 2.8% of American households own a pet bird? The most common birds in the USA are Parrots, Macaws, Cockatoos, Cockatiels, and Budgies because of their vibrant feathers and engaging personalities. If you're looking to adopt one of these species, knowing the best bird rescues in the USA can help your search.
There are several bird rescues in the USA. But knowing which rescues are legitimate and reliable is essential to finding healthy birds. This article will tell you about 8 reputable bird rescues across the US where you can get a new pet bird.
Before you scroll down this list of bird rescues in the United States, you can check out these other dog rescue shelter recommendations from our team at We Love Doodles: Best Chesapeake Bay Retriever Rescues in the USA and Best Old English Sheepdog Rescues in the USA.
Owning a Pet Bird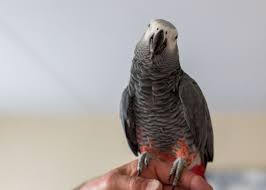 While birds may seem like low-maintenance pets, they can be challenging companions because they exhibit complicated behavior patterns when taken away from their natural habitat. If it's your first time owning a bird, you should prepare yourself. It's not the same as having a pet dog or cat!
Moreover, some people don't realize how long the commitment to bird ownership can be. Many birds, especially those belonging to the parrot family, can live up to 80 years. That's longer than most marriages! Because of this, millions of pet birds end up in bird rescues every year.
If you're still committed to getting a pet bird, we strongly suggest you adopt one from one of the many bird rescues in the USA instead of buying one new.
1. Rainbow Feathers Bird Club and Rescue
Rainbow Feathers Bird Club and Rescue is a companion and wild bird rescue in the USA that was established in 1989. They provide relocation and rescue services, including permanent housing for birds.
Rainbow Feathers is connected with numerous local veterinarians and humane societies. It also serves as a community focal point for avian rescues. If you want to adopt a bird from Rainbow Feathers Bird Club and Rescue, you must fill out an adoption application and email it to them.
You can also bring the application to one of their monthly meetings if you prefer to visit the rescue. Consider the following before adopting from this rescue:
Exotic birds can be loud, so you must ensure everyone in the household is okay with the noise.
Many birds are messy, and it is essential to understand the extent of the smell and mess before committing.
Birds need more than just seeds to eat. They need water and fresh, nutritious food, including nuts and grains.
If your bird becomes ill or needs a check-up, you will need an avian veterinarian.
Rainbow Feathers does not list their adoption fees online. You can learn more about them by calling the phone number below.
Rainbow Feathers Bird Club and Rescue Details:
2. Birds and Beaks
The Birds and Beaks rescue describes itself as 'Not Your Mama's Rescue,' and they're proud of it!
At Birds and Beaks, they do things a bit differently. First, they don't use foster families. Instead, they only accept birds they can comfortably afford to take care of. They rehabilitate each bird and then make them available for adoption.
If you are interested in adopting from Birds and Beaks, you must fill out their application. Adoption fees for each bird can be found on their website and range from $125 to $1600.
To adopt, you will need to prove that no one is a smoker in your home, you are over 21 years of age, and you live in your own home. You must also agree that you will not get a refund for your adoption fee if the bird does not work out for you.
Birds and Beaks Details:
Location: 23047 M-78 Battle Creek, Michigan
Phone Number: 517-898-1577
Website: Birds and Beaks
Social Media: Facebook
3. Roseberry Bird Rescue
Roseberry Bird Rescue is a domestic bird rescue in the USA that strives to improve the lives of pet birds. It is a nonprofit in Wisconsin that recently relocated its shelter to Little Chute. Its offices are in Neenah.
Roseberry is currently updating their adoptable bird's page on its website. However, you can find all their adoptable birds through Petfinder.
Their adoption process involves a questionnaire and interview by phone, where they will find out what you are looking for in a bird. Then you will be invited to visit the rescue, meet the birds, and figure out which species is the best fit for you.
After you have chosen a bird, you will make three further visits to the rescue, where you will meet the bird. Moreover, you will be asked to bring the cage you bought so the rescue can inspect it. You can also buy a pre-approved cage from the rescue.
After filling out the paperwork and making the adoption fee payment, you can take the bird home. The rescue offers post-adoption support if you have any questions or concerns.
Roseberry Bird Rescue Details:
4. Emerald Parrot Rescue
Emerald Parrot Rescue is a bird rescue that focuses on saving Parrots and placing them in loving homes. They also educate bird owners and advocate against breeding birds and selling them in pet stores.
Emerald Parrot Rescue does not believe in a complex adoption process. Instead, the volunteers at the rescue ask individuals to first learn the responsibilities of keeping a pet bird. Next, when the adopters are ready to commit, they are invited to come to the rescue with a cage and select a bird to take home.
Emerald Parrot Rescue supports their adoptive parents in caring for their birds by providing bird care training, babysitting, and even helping you feed your bird if your supplies run short.
Adoption fees vary as per the breed, age, and healthcare needs of the bird. You can get more information by contacting the rescue.
Emerald Parrot Rescue Details:
5. Rhode Island Parrot Rescue
Rhode Island Parrot Rescue (RIPR) is a safe place for all Parrots who need it. It is the only registered 501(c)(3) of its kind dedicated to rescuing exotic birds.
RIPR is on a mission to rescue, rehabilitate, adopt, and educate. If you live in or around Rhode Island and are interested in adopting a Parrot or any other exotic bird, this is the rescue to choose.
Their adoption process involves filling out an application, and you can expect to hear back from them within two weeks. Before you adopt, you need to make sure that you fit their adoption criteria:
They will not ship birds; you must visit the rescue to collect your bird.
If you are interested in adopting, you must come to the rescue for multiple visits.
They will only adopt if you live in Rhode Island, Connecticut, or Massachusetts.
They will not adopt to breeders.
You must be 25 years or older to apply to adopt.
Rhode Island Parrot Rescue Details:
6. Burge Bird Services
Burge Bird Services is the only avian veterinary hospital in Missouri. They not only have birds for adoption but also provide medicine, surgery, trimming, boarding, and make house calls.
They have several birds for adoption and follow a simple adoption process. After filling out an application, you can browse their available birds. Burge Bird Services has Parrots, Doves, Finches, and Budgies for adoption.
It may take the rescue some time to get back to you due to a backlog of applications. You should also keep in mind that this rescue will not ship their birds or adopt them to breeders.
Adoption fees vary between $75 and $400 depending on the type of bird you adopt. Contact the rescue via email for more information on how you can adopt.
Burge Bird Services Details:
7. Northwest Parrot Rescue
Northwest Parrot Rescue is located in Washington State and focuses on providing loving homes for Parrots. They offer several exciting resources for the Parrot community, even if you cannot adopt a bird today.
Northwest Parrot Rescue has a Parrots for Patriots program, Parrot Toys, and even a Parrot cookbook that you can purchase, which has nutritional recipes for your Parrots. They also have discounted adoption fees for certain bird species.
If you are interested in adopting, you should know the following:
They will not ship any Parrots.
They do not sell birds; they only give the birds for adoption to qualified applicants for a small adoption fee.
All applicants must be between the ages of 26 and 60.
You must meet the Parrot before confirming the adoption.
They will not place Parrots in homes with Huskies, Dachshunds, Terriers, or Terrier crossbreeds.
Northwest Parrot Rescue Details:
8. Hey Cute Bird Oregon Parrot Rescue
Hey Cute Bird Oregon Parrot Rescue is a small bird rescue run by a husband and wife in Salem, Oregon. They established the rescue in 2018 after owning a pet business for eight years.
As an active community member, Hey Cute Bird played a pivotal role in rescuing birds during the Oregon fires of 2020. They have also saved many birds from hoarding situations. If you are interested in adopting, you must fill out a Google form.
Based on your application, the rescue will match you with a bird that fits your needs. You can only see available birds after filling out an application. Their adoption process includes home visits and wellness checks.
Hey Cute Bird Oregon Parrot Rescue Details:
How to Choose Bird Rescues in the USA
The first thing you need to do if you want to rescue a bird is learn about the species you want to adopt. You also need to understand the responsibilities and commitments that adopting a bird requires. Noise level, smell, and providing fresh, nutritious food are all things you should know and be prepared for.
In addition, birds aren't naturally domestic animals, so they can be hard to keep in captivity. If they don't receive enough mental and physical exercise, they may exhibit problematic behavior.
When looking for bird rescues in the USA, visiting a facility is a great way to learn more about the bird you want to adopt. Many bird rescues provide instruction and support on how to care for a pet bird.
Frequently Asked Questions
What is the most rehomed pet bird?
Sadly, millions of birds are given over to bird rescues every year. This is because many owners aren't able to handle the responsibilities of owning a pet bird. The most rehomed pet bird is the Parrot.
What is the most high maintenance bird?
Birds can be much harder to take care of than you may think! They require mental stimulation, healthy diets, and attention. Among the most high-maintenance bird species are the Macaw, the Amazon Parrot, and the African Grey.
What is the kindest bird breed?
Many say that the Blue-headed Parrot is one of the nicest bird species to own.
Adopt From Bird Rescues in the USA
We've covered eight outstanding bird rescues in the USA that you can consider when looking for your new pet bird. Whether you are looking for a Parrot or Macaw, the above rescues will have what you need.
Here's to hoping you find the perfect bird to take home today!
For more guides similar to this list of bird rescues in the United States, you can check out these other recommendations from our team:
Before you adopt a bird companion from a rescue shelter in the United States, you can learn more about birds by watching "Amazing Facts About Birds" down below:
Garrett loves animals and is a huge advocate for all Doodle dog breeds. He owns his own Goldendoodle named Kona. In addition, he volunteers at the Humane Society of Silicon Valley, where he fosters dogs and helps animals. Garrett enjoys writing about Doodles and believes that dogs can teach humans more about how to live than humans can teach a dog.
Why Trust We Love Doodles?
At We Love Doodles, we're a team of writers, veterinarians, and puppy trainers that love dogs. Our team of qualified experts researches and provides reliable information on a wide range of dog topics. Our reviews are based on customer feedback, hands-on testing, and in-depth analysis. We are fully transparent and honest to our community of dog owners and future owners.