You've come to the right place if you're searching for Beagle rescues in Virginia. Beagles are curious and friendly dogs who will make any family happy, especially if that family has rambunctious children who love to play.
However, many Beagles are surrendered, strayed, or lost each year and need a loving forever home. Whether due to financial strain or hardship, families can surrender their Beagles to a rescue that will help these precious dogs find homes.
Families looking for their next furry friend should always check shelters and rescues before purchasing puppies that may come from harmful puppy mills that use inhumane practices. Read on to learn about Beagles rescues in Virginia and see if one of these facilities has the perfect Beagle for you and your family.
Before you scroll down this list of Beagle rescues in Virginia, you can check out these dog rescue shelter recommendations from our team at We Love Doodles: Best Border Collie Rescues in Virginia and Best Corgi Rescues in Virginia.
Why Should You Adopt a Beagle From a Rescue Shelter in Virginia?
Choosing Beagle adoption in Virginia is ideal because it will allow you to rescue a dog in need and allow that dog to live a peaceful and happy life in your home. Not only will you provide for a dog in need, but you'll gain a family member who needs love and affection.
Other benefits of Beagle adoption include the following:
Improved human immune system functioning
Constant companionship
Loyal protection
Increased opportunities for exercise
Beagles are happy-go-lucky and will protect and love their families, especially if they understand and remember being abandoned or surrendered by their previous family.
Steer Clear of Beagle Puppy Mills in Virginia
Puppy mills are a major contributor to animal abuse in modern society. Unfortunately, many pet stores and other commercial facilities get their Beagle puppies from puppy mills, which don't give the puppies or mother enough resources to be comfortable or enough care to be healthy.
Often, mothers and puppies are separated too early, causing puppies trauma and mothers to develop canine depression. Please inquire at your local pet store to see where their puppies come from to ensure you are not purchasing your puppy from a puppy mill. Alternatively, choose adoption.
Reasons Beagles Are a Perfect Family Pet to Raise in Virginia
Beagles love to play and will spend all their time with children in the home. Additionally, Beagles are unconditionally loving and forgiving. Any accidental injuries won't have your Beagle holding a grudge, and your Beagle will be intentional about showing you how much they love you and want you to know they care about your well-being.
Beagles are also protective around small children, but they know their boundaries and understand not to hurt small children. This dog breed is also small to medium-sized, meaning they are easy to control when they get too excitable and easy to carry around when they misbehave. Beagles may shed a lot, but they don't drool, meaning you won't have to worry about constant slobber on your or your children.
Why Are Beagles Surrendered to Rescue Centers?
There are several reasons why a Beagle might be surrendered to a shelter or rescue center, but the most common factor is financial hardship. Most families will do anything to keep their Beagle, but some may hit such hard times that they cannot afford dog food or essential dog care.
If these families aren't able to find a friend or family member who can care for their dog, they will likely surrender their Beagle to a shelter so that dog can find a home that can better meet their needs. Surrendering your Beagle is never easy, and families usually only make this choice when they don't see any other option.
Other reasons a Beagle ends up in a shelter can include intervention through a good Samaritan who has discovered a lost dog and handed them to a rescue center to help that dog reunite with their family. Additionally, a family may be moving and unable to bring their dog.
Find a Beagle Rescue Shelter Near Me in Virginia
These locations may not always focus on Beagles but on rescuing all animals, they come across in their facility. However, Beagles are among the animals the top rescues in Virginia will focus on getting adopted due to their fun-loving nature and calm temperament.
Beagle Product Recommendations: Best Flea Collars For Dogs and Best Training Collars For Stubborn Dogs.
1. A Forever Home-Rescue Foundation
A Forever Home-Rescue Foundation doesn't focus strictly on Beagles but on any animal that comes through their doors. This facility especially cares for dogs but will also offer resources and information on the care of small mammals and cats.
A Forever Home-Rescue Foundation holds holiday and community events that can help boost the facility's number of adoptions and ensure that all their animals find good homes.
A Forever Home Rescue-Adoption holds weekly adoption events that help the community understand the importance of finding the perfect family and essential factors to animal care. Additionally, this facility never forgets the animals and volunteers they've lost, listing each under an In Memory page on its website.
A Forever Home-Rescue Foundation Details
2. Homeward Trails Adoption
Homeward Trails Adoption is an integral part of the local community and hosts events that boost Beagle and other animal adoptions. This facility has everything a Beagle or other animal needs to be healthy and happy while they wait for their forever home.
Homeward Trails Adoption has plenty of resources to educate everyone in their facility on the best ways to care for their animals, and get involved in helping strays, lost Beagles, and other animals thrive.
Homeward Trails Adoption is a general adoption center that doesn't focus on Beagles, but this facility knows how to care for a rowdy and adorable Beagle, regardless. Consider contributing to this loving organization with supplies or monetary donations.
Homeward Trails Adoption Details
3. Bay Beagle Rescue
Bay Beagle Rescue is a shelter and organization dedicated to helping each Beagle they care for find its perfect family and home. The ultimate goal of this facility is to pair loving Beagles with a family who will provide for their every need, give them love, and help them live a happy and healthy life.
This rescue center has stringent requirements for adopting a Beagle, including ensuring families have a spacious place for their Beagle to play and vowing to return the Beagle to them if there are any adoption issues. You may foster with Bay Beagle Rescue or adopt your new furry friend from this facility.
Bay Beagle Rescue Details
4. Virginia Beach SPCA
The Virginia Beach SPCA is a perfect place for any Virginia resident to look for the Beagle of their dreams. Although this location is a public shelter for dogs and cats, it sees many Beagles since they are one of the most common breeds.
This facility is integral to the community and pet owners in the area because they help get animals off the streets and allow volunteers to work with animals. This facility also has a functioning neuter and spay service that will help keep your pet from having unwanted pregnancies.
Virginia Beach SPCA Details
5. Lucky Dog Animal Rescue
Lucky Dog Animal Rescue is a shelter that focuses on getting dogs off the streets and into loving homes forever. Although this facility doesn't specifically deal with Beagles, they will give any Beagle coming into their facility their undivided attention and ensure they find the perfect home that suits them. This facility has plenty of volunteers and foster partners who will ensure that all the Beagles they see have medical care, attention, and food until they meet the family of their dreams.
Lucky Dog Animal Rescue Details
6. Fairfax County Animal Shelter
The Fairfax County Animal Shelter is one of the best locations for any Virginia resident to get their precious Beagle. Although this shelter will take nearly any animal, including cats and small mammals, this location will provide a Beagle with everything they need. Beagles are very common and may be found in abundance at all local animal shelters around the country.
The Fairfax County Animal Shelter seeks to serve and process adoptions for more than 5,000 animals every year, many of them coming from abusive or poor conditions. The staff of volunteers vows to educate every person who walks through their doors to ensure that Beagles and other animals are treated with the utmost respect.
Fairfax County Animal Shelter Details
7. Brew Beagles Rescue
Brew Beagles Rescue supports families in a wide area, including Virginia, Washington, DC, and Maryland. This facility has a staff of volunteers who gain joy from caring for the Beagles in their care and are dedicated to finding them a new, loving home.
Brew Beagles Rescue has rigorous standards for adoption and will only allow a family to adopt from their facility if they have plenty of space, resources, and time.
For example, this adoption center will only release one of their Beagles for adoption if the family is willing to allow a 30-day adjustment period and will never leave their Beagle outdoors.
Brew Beagles Rescue seeks to offer educational resources about Beagles and their needs, and this facility will take on volunteers to help continue this mission.
Brew Beagles Rescue Details
Conclusion For The "Best Beagle Rescues in Virginia"
Beagles are curious, merry dogs who remain a medium size and won't barrel you over when you walk through the door. These dogs make perfect pets for families with small children who love to play or those who enjoy taking their pets on adventures.
Although there aren't many dedicated Beagles rescues in Virginia, many animal rescue centers will gladly showcase Beagles and ensure each one finds a suitable and loving home. Choosing to rescue a Beagle will help the shelter by allowing them to care for another animal in need.
The rescue will provide you with a loving pet and ensure that your new Beagle receives all the love and care they deserve. Adopting a Beagle is more humane than purchasing a Beagle puppy from a puppy mill or other facility with problematic conditions.
For more guides similar to this list of Beagle rescues in Virginia, you can check out these other dog rescue shelter recommendations from our team:
Before you adopt a Beagle companion from a rescue shelter in Virginia, you can learn more about this dog breed by watching "12 Reasons Why You Should Get a Beagle" down below: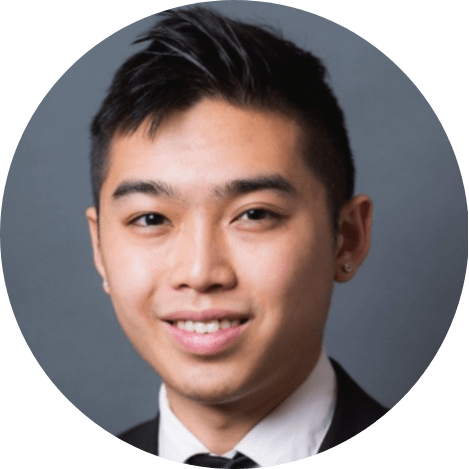 Andy is a full-time animal rescuer and owner of a toy doodle. When he's not saving dogs, Andy is one of our core writers and editors. He has been writing about dogs for over a decade. Andy joined our team because he believes that words are powerful tools that can change a dog's life for the better.
Why Trust We Love Doodles?
At We Love Doodles, we're a team of writers, veterinarians, and puppy trainers that love dogs. Our team of qualified experts researches and provides reliable information on a wide range of dog topics. Our reviews are based on customer feedback, hands-on testing, and in-depth analysis. We are fully transparent and honest to our community of dog owners and future owners.