Are you searching for the best Beagle rescues in Maine? Beagles are loving, easy to train, and make excellent companions. They are small, outgoing puppies with loud barks. Known for their superb sense of smell, Beagles make great hunting dogs.
Unfortunately, these dogs often end up in shelters across the country due to their high energy levels and tend to be restless and destructive when bored. Many United States rescues are dedicated to finding, saving, rehabilitating, and rehoming these beautiful dogs.
They provide veterinary care and training before finding these Beagles a loving new home. While Maine only has one Beagle-specific rescue center, several shelters and sanctuaries will take in Beagles and many other dog breeds.
Before you scroll down this list of Beagle rescues in Maine, you can check out these other dog rescue shelter recommendations from our team at We Love Doodles: Best Great Dane Rescues in Maine and Best Dog Rescues in Maine.
Why Are So Many Beagles in Shelters Around Maine?
In addition to the common reasons any dog ends up in a shelter (i.e., abuse, neglect, owner moving, financial hardship), Beagles also have another obstacle to overcome. Beagles are the most commonly used lab dogs in the pharmaceutical and research industry.
Beagles are very trusting, loving dogs, making them the perfect candidate for experimentation, testing, and other tragic abuse at the hands of scientists. The organizations that perform these horrific deeds often obtain their Beagles from breeders that make their money from selling specifically to laboratories.
The Beagles from these breeders are sold to research companies or laboratories before they are one year old. It is common for them to undergo a devocalization procedure that prevents the dog from barking. This unnecessary procedure occurs so the dogs do not bother the researchers.
It is currently illegal in five states, with more initiatives to ban the practice. While companies use dogs of all kinds for testing, Beagles are most commonly used because of their size, weight, and temperament. Companies will use Beagles to test drugs, chemicals, and medications.
They are forced to consume or be injected with these drugs, which can have severe adverse effects and even kill them. Beagles can also be used to test out surgeries before they are tried on humans. They can be subjected to unnecessary invasive surgeries, such as organ transplants, implants, etc.
Dogs that undergo these surgeries successfully are often put down after they heal. Things like cosmetics and household products are also tested on Beagles, either applied topically or orally. When a Beagle has exhausted its usefulness with these laboratories, they are usually euthanized.
Over the last few years, several states have put laws in place stating that instead, these dogs should be handed over to shelters or rescues and put up for adoption. Sadly, the abuse is still considered legal in most states, provided the laboratories adhere to a few basic care policies.
These policies do nothing to ensure the quality of life but instead list only the most basic care needs, such as being provided food and water and enough space to stand and walk around. When these Beagles make it to a rescue center, these dogs are often traumatized and suffer from anxiety, chronic stress, and numerous behavioral and medical issues.
Find a Beagle Rescue Shelter Near Me in Maine
In July 2022, the United States Humane Society finalized the rescue of almost 4,000 Beagles housed in a commercial breeding facility known as Envigo. The facility, located in Cumberland, Virginia, was cited for 26 violations of the Animal Welfare Act in 2021.
After a repeat inspection in March of 2022, several more violations were cited, including 11 repeat violations. Over 500 dogs were experiencing pain or discomfort upon inspection, kennels were left uncleaned, and their food was infested with bugs. Many Beagles had apparent injuries and medical issues, including dental problems.
In May 2022, almost 200 Beagles needing urgent medical care were seized from the facility, while the Department of Justice filed an official complaint in court. Upon further investigation, it was discovered that over 300 puppies had died within seven months at Envigo, with little to no explanation on file.
Finally, a settlement was made in July, and Envigo agreed to cease all breeding activities and surrender the 4,000 Beagles in their care. The rescue is by far the largest animal welfare seizure in the history of the Humane Society.
Transporting and placing the mass amount of Beagles took time, as the dogs were shipped in increments to 120 Beagle rescues, shelters, humane societies, and other animal rescue centers across the country. As of September 2022, the final 100 Beagles have been sent to Maine, scattered across nine shelters in the state.
Beagle Product Recommendations: Best Dog Shampoos For Dander and Best Indestructible Dog Toys.
1. Tall Tails Beagle Rescue, Mechanic Falls, ME
Tall Tails was founded in 2005 and has since rescued and rehomed hundreds of hounds from tough situations. Founder and director Chris Abbe have worked with many welfare groups across the country to provide shelter and care to Beagles in need and help them find their forever homes. In September 2022, Tall Tails Beagle Rescue took in 12 of the Envigo Beagles.
The community banded together to provide donations to cover the cost of spaying/neutering the puppies and other necessary medical care. Tall Tails is a non-profit that relies entirely on donations and volunteer work. Ten of the 12 Envigo puppies placed with Tall Tails have found their loving forever homes.
Tall Tails Beagle Rescue, Mechanic Falls Details
2. Animal Welfare Society, Kennebunk, ME
Animal Welfare Society was founded in 1967 and is located on 40 acres of land in Kennebunk, Maine. As the impound facility for animal control, the Animal Welfare Society provides shelter and care to 4,000 animals annually. They have 150 volunteers and 35 staff members and rely on donations to fund their work.
They partner with many animal welfare groups and organizations across the country to maximize their impact. Animal Welfare Society took in 24 Envigo Beagles in September, providing them with a vet check and having them quarantined for two weeks. After a short time in foster care, it didn't take long for all 24 Beagles to find loving new homes.
Animal Welfare Society Details
3. Franklin County Animal Shelter, Farmington, ME
The Franklin County Animal Shelter has been around since 1974 and strives to help abandoned and stray animals. They provide vaccinations and sterilizations to all animals in their care and do their best to educate the public on the overpopulation of these animals.
Dogs and cats are their main priority, but they also assist in finding homes for small animals. Franklin County, an unpaid board of directors, runs an Animal Shelter, all of which work full-time outside the shelter.
They rely on the help of volunteers and donations from the community to fund their work. In September, Franklin County Animal Shelter was one of the nine shelters that took in the rescue of Beagles from Envigo.
Franklin County Animal Shelter Details
4. Greater Androscoggin Humane Society
Formerly known as the Lewiston-Auburn SPCA, the Greater Androscoggin Humane Society was founded in 1885. Their original goal was to rescue workhorses, and in 1912 decided to expand their goal and open a shelter for stray animals.
Over the years, the Greater Androscoggin Humane Society has grown tremendously and can assist over 3,500 animals annually. The Greater Androscoggin Humane Society was proud to play its part in finding homes for eight of the Envigo Beagles.
They provided the Beagles with wellness checks, vaccines, sterilization, dental care, and more before sending them to foster homes. As of September 29th, 2022, all but three rescue Beagles have been adopted.
Greater Androscoggin Humane Society Details
5. Kennebec Valley Humane Society, Augusta, ME
Founded in 1927, Kennebec Valley Humane Society was run by its founder Mabel Connor before she died in 1962. Her legacy was continued, and a new Kennebec Valley Humane Society facility was built and named in her honor.
Kennebec Valley Humane Society strives to educate the community on animal overpopulation and provide loving care to any animal that makes its way to its shelter.
Kennebec Valley Humane Society was happy to announce its participation in the rescue of six of the Envigo Beagles in September 2022. All of the Beagles were rehabilitated and adopted soon after.
Kennebec Valley Humane Society Details
6. PAWS Animal Adoption Center, Camden, ME
PAWS prides itself on its core values; Compassion, Advocacy, Respect, and Education (also known as CARE). They are a non-profit organization run by donations and frequently hosts fundraisers, banquets, auctions, 5 ks, and more to fund its work.
They also have a Pet Food Pantry to provide pet food for owners who may be struggling financially. PAWS Animal Adoption Center took in nine of the rescued Envigo Beagles. All were adopted out to loving homes in less than a month.
PAWS Animal Adoption Center Details
7. Pope Memorial Humane Society, Thomaston, ME
Founded in 1989 due to the overwhelming amount of stray animals in the area, Pope Memorial Humane Society strives to provide care and love to animals in need. Their 10,000-square-foot facility was built in 2015, and they now have the means to care for thousands of animals yearly.
Pope Memorial Humane Society took in 5 Beagles out of the 4,000 rescued from Envigo. They have received medical and dental care, vaccinations, and sterilization and have been placed in loving foster homes until they can be adopted.
Pope Memorial Humane Society Details
Conclusion For The "Best Beagle Rescues in Maine"
We created this list of the best Beagle rescues in Maine to help you find a suitable Beagle companion. We hope this list of Beagle rescues in Maine will help you on your journey.
For more guides similar to this list of Beagle rescues in Maine, you can check out these other dog rescue shelter recommendations from our team:
Before you adopt a Beagle companion from a rescue shelter in Maine, you can learn more about this dog breed by watching "12 Reasons Why You Should Get a Beagle" down below: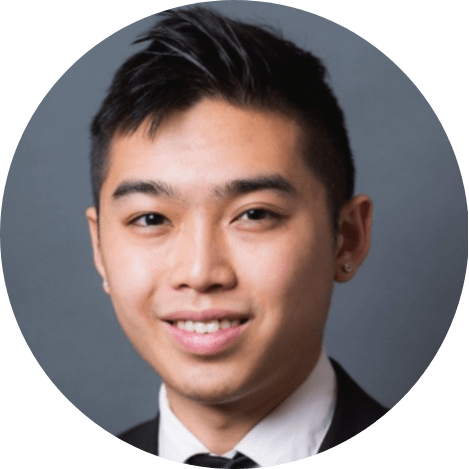 Andy is a full-time animal rescuer and owner of a toy doodle. When he's not saving dogs, Andy is one of our core writers and editors. He has been writing about dogs for over a decade. Andy joined our team because he believes that words are powerful tools that can change a dog's life for the better.
Why Trust We Love Doodles?
At We Love Doodles, we're a team of writers, veterinarians, and puppy trainers that love dogs. Our team of qualified experts researches and provides reliable information on a wide range of dog topics. Our reviews are based on customer feedback, hands-on testing, and in-depth analysis. We are fully transparent and honest to our community of dog owners and future owners.