Australian Shepherds are one of the most popular dog breeds in the United States due to their multi-color coat, high energy, and intelligence. However, if you're searching for an Australian Shepherd in Illinois, you know one of the hardest tasks is finding a reputable breeder.
There are many Australian Shepherd breeders in Illinois, but they are not all created equal. A good Aussie breeder will ensure the health of their puppies through genetic and health tests. Additionally, breeders will typically spend the first 8 weeks raising your puppy. It's important that they raise them correctly with proper socialization and training. Choosing a breeder is one of the most difficult tasks that hopefully we can help you with.
Australian Shepherd Puppies For Sale in Illinois
If you're planning to purchase from unknown Australian Shepherd breeders in Illinois, make sure to do your due diligence before proceeding. We saw many Australian Shepherd puppy mills that you should try to avoid. We also saw a lot of backyard breeders that aren't health testing the adult parents. Our list can help you narrow down some of the top choices to purchase an Aussie.
1. Big Run Australian Shepherds Illinois
Big Run is a small-scale Australian Shepherd breeder in northeastern Illinois that prioritizes quality over quantity. They aim to provide mentally sound, athletic, gorgeous looking, and healthy Australian Shepherd puppies to prospective buyers and Aussie lovers.
They have all health clearances for the different variants of dysplasia, along with ear, nose, and eye tests. These tests are all completed on the parent dogs and made available to customers. Their Australian Shepherd puppies in Illinois are raised and sheltered in the home, socialized to live among people and other pets, and prepped with skills and tricks to make them world-class in all their different roles.
Big Run Australian Shepherds Details
Location:14132 High Rd, Lockport, IL 60441.
2. Lake Fork Stock Farm Illinois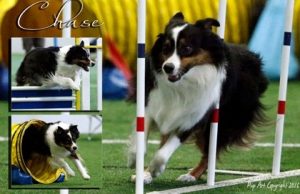 Lake Fork Stock Farm is an Aussie breeder who prioritizes raising loyal and devoted family dogs who radiate with cheer and liveliness everywhere they go. They are very passionate about the breeding process. They nurture and raise each Australian Shepherd like an individual with its own special needs and personality. 
We also like the fact that even keep in touch with you post-sales through email, pictures, and social media. They are passionate about each dog and only hope that the puppies all go to homes that will treat them as members of the family.
Lake Fork Stock Farm Details
3. Blackhawk Aussies
This breeder breeds Australian Shepherds that are accepted by purebred quality standards. Extra care is taken in terms of picking the parent dogs and ensuring they are healthy with all the desirable qualities and features. 
Their Australian Shepherd puppies in Illinois come in a variety of coats and colors. One thing is consistent – they are all healthy, agile, and sharp-witted dogs who are ready to go to their new homes and become loyal companions. The puppies are trained early on and socialized to be adaptable to new environments and lifestyles.
Blackhawk Aussies Details
4. Authentic Aussies IL
Armed with ten years of dog breeding experience in the Aussie business, this breeder only wants to show you why the Australian Shepherd should be everyone's favorite breed. They are committed to harnessing all the great qualities, abilities, and traits that make the Australian Shepherd so admirable and inculcate these into all of their puppies. This way, you get only the best of the breed.
Authentic Aussies occupy a ranch where all their Australian Shepherd puppies are raised. The parent dogs are free to roam around the farm to expend all their energy. There is a space for training, sports, and other dog games that will help them build up their physical and mental strength. This authentic Aussie breeder in Illinois also offers to ship the puppies to anywhere in the United States.
Authentic Australian Shepherds Details
5. Dogwood Lane Aussies
The Australian Shepherd puppies from Dogwood Lane occupy a small farm where they are bred, nurtured, and trained to be the most loving, playful, devoted doggy companions they can be. The breeder follows all American Kennel Club (AKC) guidelines for breeding Aussies and makes sure to only breed from strong, healthy parent breeds.
The puppies are well socialized and already know what it feels like to be a part of a family even before they are sold to one. Vaccinations and dewormings are also taken very seriously here, as they do this on a consistent schedule with all their puppies. They are located in Southern Illinois.
Dogwood Lane Aussies Details
More Information About Australian Shepherd Puppies in Illinois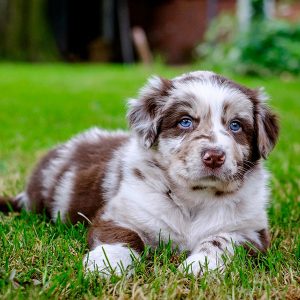 Australian Shepherds have quite a vague history, considering no one is really sure where the name comes from or what ties they have to Australia. In the past, it has been called names like the Spanish Shepherd, California Shepherd, pastor dog, New Mexican Shepherd as well as Austrian Shepherd.
The part of its history that proves the most consistent is that the dog was created by livestock rearers in the Western United States who desired a dog breed to help them with herding and guarding their livestock. The Australian Shepherd continues to serve this function to date in some parts of the world, the United States included.
After World War II, came a renewed interest in horse shows and other such sports. Fans of the show soon came to admire the hardworking and athletic-looking dog attached to the cowboys. The Australian shepherd blew up in popularity but was only recognized by the American Kennel Club (AKC) in 1993.
Besides proving its capabilities as a hardworking and agile herding dog, the Aussie has, over time, proven to be a loyal and devoted house pet, family companion, entertainer, and protector. Male Australian Shepherds stand at 48 to 48 centimeters tall (shoulder height), while the females are 56 to 56 centimeters. The former's weight is 18 to 32 kilograms and the latter weighs 16 to 29 kilograms on average. The Aussie has a lifespan of about 12 to 14 years and can come in a tri-colored coat of black, red, blue, or bi-colored blue or red merle.
This breed's unique eye color has earned it the nickname "ghost eye" sometime in the past. The eyes come in different shades of blue and brown. Sometimes, there are different colors in both eyes. They are excellent at dog sports and games because they are agile and energetic, and love to play. They also come very mentally sound and intelligent. In recent times, they have been known to serve as search-and-rescue dogs, force dogs, therapy dogs, watchdogs, and even disaster dogs.
The versatility of this breed is impressive. Its intelligence and mental aptitude make it one of the easiest dog types to train, which is why it can be prepared to serve effortlessly in all the above roles. A highly functional dog no doubt, the Aussie lives to please and make sure its owner is impressed and well-satisfied. All of this, however, requires proper breeding and early doghood socialization.
Australian Shepherd Dog Breed Information
Health: The Australian Shepherd is a relatively healthy dog that can live for up to 14 years on average. However, there are some dog illnesses and diseases that might cut short its life if proper precautions are not taken. As a prospective Australian Shepherd owner, you need to be aware of some illnesses that can affect your pet. They include:
deafness
cataracts
allergies
elbow dysplasia
epilepsy
hip dysplasia
hypothyroidism
osteochondritis dissecans
progressive retinal atrophy
distichiasis
cancer
nasal solar dermatitis
detached retina
Breeders must make sure to test the parent stock for the presence of any of the above diseases because a good number of them are genetically transferred from parent to puppy. Tests should also include checking for the possibility of carrying a putative gene because herding dogs are largely prone to a genetic mutation.
Prospective buyers may request the clearance certificates of these tests for both the parents and the puppies they are about to purchase. The primary health clearances should include one from the Orthopedic Foundation For Animals (OFA) and another from the Canine Eye Registry Foundation (CERF).
All these—along with consistent health visits, necessary vaccinations, proper maintenance, and dog care, including feeding and exercising—are bound to guarantee you a healthy dog that would live as long as it should.
Personality: Because they are originally bred to control livestock, the Australian shepherd is used to playing a dominant role. This doesn't automatically stop just because it is now in a home setting. Early and proper socialization along with firm instructions and obedience training is important to show them that, in this new environment, they are to listen to the owner and not the other way round.
These are loyal, devoted, and very territorial with their human families. They bark at unfamiliar faces and can be aggressive with strangers. Again, this is something that good socialization can easily correct.
Grooming: Aussies do shed and even more so during the spring season when their winter coat sheds. Weekly, or possibly more often, brushing is a necessity. If done right, it might save you the need to bathe him more. You should also clean your pet's ears, eyes, and nose and trim its nails to avoid painful splinters.
Conclusion For Australian Shepherd Breeders in Illinois
The right breeder is essential to the experience of owning an Australian Shepherd. This dog is a great catch – agile, fun, smart, talented, and faithful. What more could a true dog lover want? However, getting a new pet from the wrong breeder could mean you get a dog with more bad traits than good, leaving you dissatisfied.
The list above offers you a smart selection of Australian Shepherd breeders in Illinois. As a potential Aussie buyer, you also need to know what to look for in a breeder, so you can bring home the right dog for your family. Now you can go ahead and get yourself an Aussie furry friend.
If you're still deciding on a dog breed, we have other recommendations in Illinois that you might be content with:
For some people. traveling to these Australian Shepherd breeders can be a distance. Fortunately, we have breeder recommendations for other states:
To learn more about the Australian Shepherd, you should watch this video down below: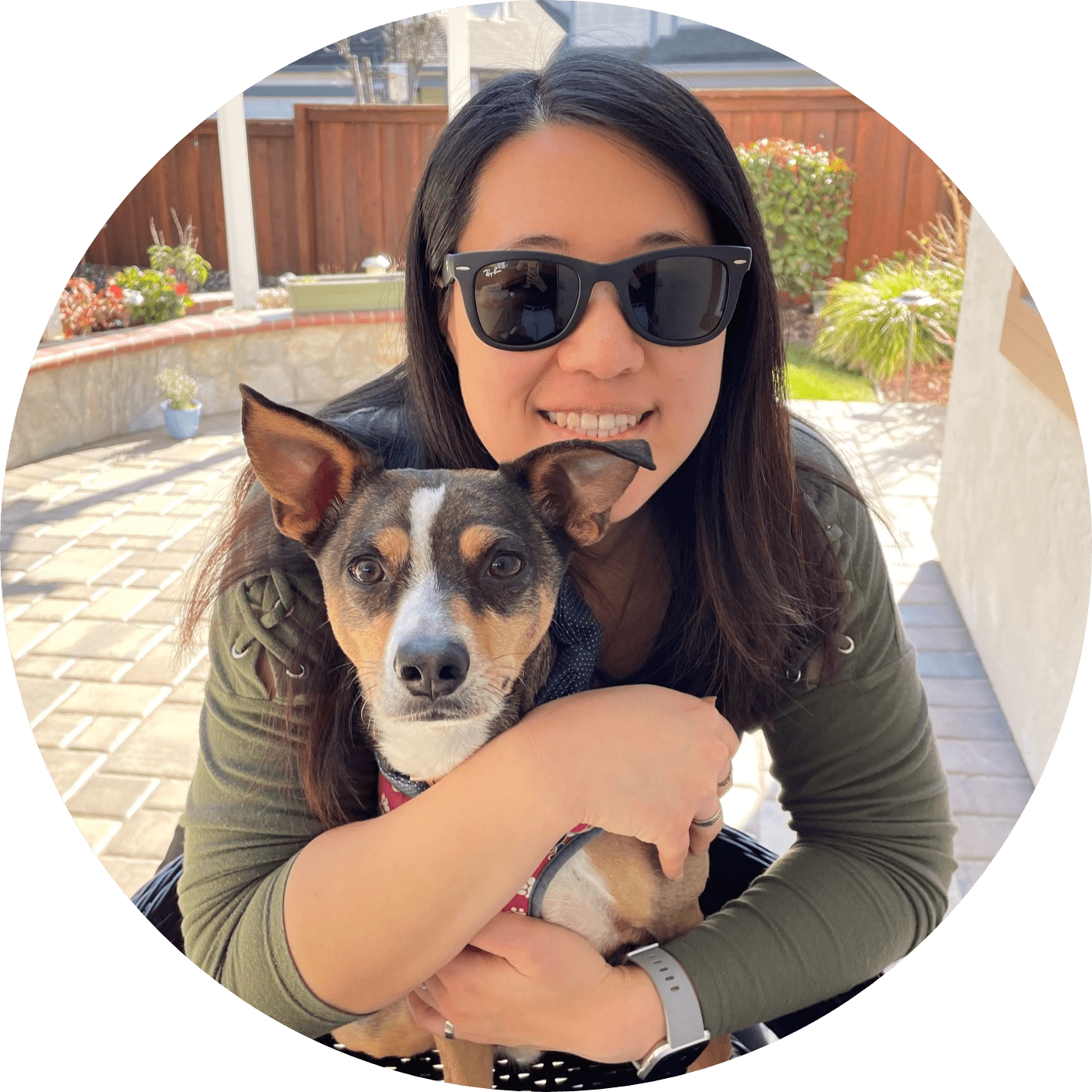 Dr. Sabrina Kong graduated from the Royal Veterinary College in England in 2016 and has been working at a small animal clinic in Northern California since then. She grew up in the Bay Area and got her bachelor's degree from Cal Poly San Luis Obispo. She also became a Certified Canine Rehabilitation Practitioner through a program at the University of Tennessee.
When she isn't in the clinic taking care of her four-legged patients, she enjoys traveling and trying new foods with her friends and her three-legged dog, Apollo. She adopted Apollo from her clinic when he was a puppy with numerous health issues. Dr. Kong truly cares about taking care of animals.