If you're asking the question, "are Whoodles hypoallergenic," then here's our question to you. Do you desperately want a dog but find that your allergies cannot handle the shedding and the pet dander? Many people around the world find themselves in this same predicament. They would love to have the unconditional affection of a canine, but they would suffer from extreme allergies and constant symptoms with a dog in the house. The good news is that some dogs are bred to be hypoallergenic. For more information on what you can expect with your new puppy, keep reading.
Before scrolling down this article "Are Whoodles Hypoallergenic," check out these similar guides: Are Cockapoos Hypoallergenic and Are Doodles Hypoallergenic?
Are Whoodles Hypoallergenic?
The Whoodle is a cross between a Soft-Coated Wheaten Terrier and a Poodle which means that it has traits of both breeds. One of the best things about this crossbreed is that both parents boast almost hypoallergenic coats. As a result, all Whoodle puppies are destined to have the same great advantage. It should be noted that no dog is truly hypoallergenic, but certain breeds are better for those with allergies than others.
Many people believe that the source of their allergies lies in the dog's fur, but this is false. Allergies are more likely caused by the protein found in a dog's saliva. When your dog grooms itself, this protein will adhere to the dead flakes of skin or dander of their body. When they eventually shed, the dander is released onto your furniture, floor, and clothing, which can trigger an allergic reaction.
This is why you may experience unpleasant symptoms like itchy eyes or a runny nose around a home that has a shedding dog. The breeds that are marketed as hypoallergenic have very little to no shedding. As a result, less hair and less protein are floating in the air of your home. As a result, you will have fewer allergy symptoms because of the reduced amount of shedding. However, there will still be some exposure to the allergy-causing protein, so no dog is ever truly hypoallergenic.
Related: Best Hypoallergenic Guard Dogs and Best Small Hypoallergenic Breeds.
Whoodle Coat Types and Grooming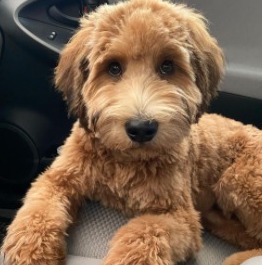 The Whoodle has two different coat types that it might inherit from its parents. It may have a curly texture from its Poodle parent or a straight texture from the Soft-Coated Wheaten Terrier parent. Whether the coat is wavy or straight, the fur is likely to be quite long. You will likely have to pay for professional grooming for your Whoodle to keep their coat in pristine condition. Most Whoodle owners prefer to have their dog trimmed every eight to twelve weeks to keep the coat from becoming too shaggy and unruly.
Keeping them clipped can make routine grooming easier and prevent issues like matting. This is also a great time to take care of other grooming needs, such as nail trims. In addition to professional grooming, you will need to set aside time to brush your Whoodle several times per week. Some people would argue that their dog needs to be brushed daily to prevent the fur from becoming matted and tangled.
It can be highly uncomfortable for your dog if you allow his fur to become matted. However, even with all of this grooming, you will not encounter much loose fur on your dog. Unlike other breeds with thick coats that need to be thinned out, Whoodles only need to be groomed to keep their coat free from knots. However, they do have silky hair that is prone to becoming tangled without proper maintenance. It also grows quite quickly, so you must stay on top of the grooming process.
Related: Ways to Find Hypoallergenic Dog Rescues and Best Cute Hypoallergenic Dogs.
Training Your Dog to Be Groomed
Because your Whoodle will need to be groomed extremely regularly, you must teach them to view this as a positive experience. If you get your dog as a puppy, grooming should start immediately so that they grow up accustomed to the experience. However, adult dogs can also enjoy grooming if you take the proper steps to teach them.
Related: Best Hypoallergenic Dog Mixes and Best Hypoallergenic Dog Foods.
1. Patience and Positive Reinforcement
The first thing you need to do is set aside a time when you can be extremely patient with your dog. A Whoodle who isn't used to being groomed may not want to sit still long enough for you to brush their long coat. Be prepared to reward your dog handsomely for good behavior with positive reinforcement. Keep tasty treats handy for food-motivated dogs. These treats should be high-value rewards that your dog doesn't often get, such as spray cheese, boiled chicken, or green beans. Dogs who are not motivated by food should have toys nearby so that you can break up your grooming with a quick game of tug or fetch.
2. Handle Them First
At first, you want your dog to get used to being handled. Touch their ears, head, and nails firmly so that they become accustomed to the way it feels. After each touch, reward them with a treat to develop a positive association with being handled. You will want to practice this several times before introducing any actual grooming to your puppy or adult dog. Your dog needs to understand the basics before you can move on to more advanced skills.
3. Inspect the Tools
Allow your dog to inspect the tools you will be used for grooming. Give them ample opportunity to sniff the brushes and nail clippers before you start using them. Start by just touching them with the tools to learn the tools don't have to be scary. You might need to practice this a few times before your dog understands.
4. Practice Grooming and Trimming Nails
Once they have the basic idea down, you can get to work grooming your dog. You may not be able to groom them entirely in one sitting. For right now, keep your sessions short of making it a more positive experience for your puppy. Spend five minutes or so grooming your dog while still supplying him with treats every once in a while. Eventually, you can work up to longer sessions so that you can groom the whole dog in one sitting. Clipping their nails is a bit different. You should reward your dog handsomely for each nail that you clip. You may want to do just one paw at a time because this is very sensitive for your dog. Ensure that you don't clip the nail too short, as this can hurt your dog and create a disaster for future grooming sessions.
Bring home a Whoodle: Best Whoodle Breeders in the United States and Best Whoodle Rescues for Adoption in the United States.
Conclusion For "Are Whoodles Hypoallergenic"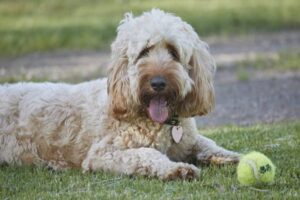 The Whoodle is as close as it comes to having a hypoallergenic dog that will be great for your allergies. You can still have the unwavering affection of a dog without dealing with a runny nose or watery eyes. Their coat will require more maintenance and grooming, but you can quickly train them to tolerate it regularly. By following some of these tips for introducing grooming to your dog, you can have a beautiful Whoodle with a clean coat free of matted fur and tangles.
For similar guides related to "Are Whoodles Hypoallergenic," you can check out:
Learn more about the Whoodle watch "Whoodle Dog Breed Information" down below: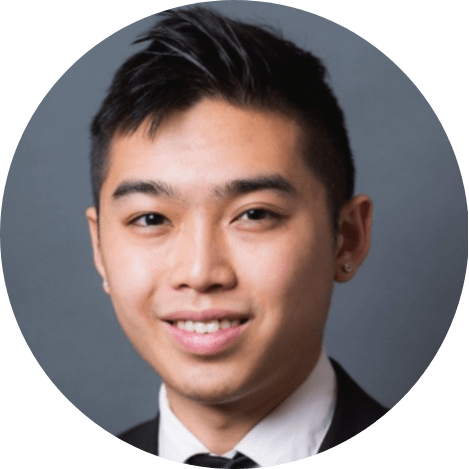 Andy is a full-time animal rescuer and owner of a toy doodle. When he's not saving dogs, Andy is one of our core writers and editors. He has been writing about dogs for over a decade. Andy joined our team because he believes that words are powerful tools that can change a dog's life for the better.
Why Trust We Love Doodles?
At We Love Doodles, we're a team of writers, veterinarians, and puppy trainers that love dogs. Our team of qualified experts researches and provides reliable information on a wide range of dog topics. Our reviews are based on customer feedback, hands-on testing, and in-depth analysis. We are fully transparent and honest to our community of dog owners and future owners.