Whether you have a Maltipoo or planning to, one common question everyone asks is: "Are Maltipoos easy to train?" Maltipoos, the adorable cross between a Maltese and Poodle, became popular in many households worldwide. A hybrid dog, people consider them affectionate by nature and excellent with children. Perfect for families living in apartments or homes, they adapt to families of any size. As companion dogs, they want for nothing more than the company of their humans, tragically suffering from separation anxiety.
For many families looking to bring a Maltipoo into their family, the biggest question is whether they are as easy to train as they are adorable. Thankfully, the answer to that question is yes. The ancestors that make up the Maltipoo we all know and love today were trained as hunting and working dogs, learning new skills effectively. Please read further for more information on how easy it is to train a Maltipoo and make it an integral part of the family.
Before scrolling down this guide "Are Maltipoos Easy to Train," check out these guides that could help answer your questions: Male vs. Female Maltipoo and How Long Do Maltipoos Live?
Maltipoo Background
Maltipoo's are a cross between two purebred dogs, the Poodle and the Maltese. These purebred dogs bring their own sets of characteristics to the table, making one mixed Maltipoo. As a result, the Maltipoo isn't considered an intelligent dog, though they are relatively easy to train compared to other dogs. Of the dog parents, the Poodle is the one viewed as highly intelligent.
Though they ranked second in intelligence among dogs, they are stubborn and need training from a young age. They follow their moods and whimsy without a care in the world. The Maltese don't rank as high as the Poodle in intelligence. They rank #111 out of #138 dog breeds. Their redeeming quality is the fact that they rank higher in adaptive and instinctual intelligence.  It's the genetic component of the Maltese that makes Maltipoo's less intelligent, though that doesn't mean they cannot be trained.
Maltipoo Guides: Why is My Maltipoo Shedding and Red Maltipoo Guide.
Tips on Training a Maltipoo
Training a Maltipoo means starting from the beginning, from some of the most straightforward commands. "Sit' is one of the most common and easiest commands to teach a puppy when they are the most receptive to learning new skills. This command is also the basis for the next ones to come, such as "lay down" and "shake". Treats can be the best motivating factor for any puppy, and Maltipoo's are no exception to the rule.
Food has proven a much better motivating factor in training a dog rather than praise alone—though they like to hear that too. The market is inundated with countless treat options for dogs, and there's nothing wrong with trying out a couple. Remember—treats must get phased out eventually, even if they're a great starting point. This makes training treats, specifically designed for this, the best option.
Small training treats help build trust between the dog and its owner, allowing the dog to remain focused on training. There's nothing worse for a puppy than getting full-on treats during training and being asked to continue. After all, all they want to do is lie down for a nap with a full tummy. Starting training young is also very important.
Training a Maltipoo requires a certain level of interest and trust, which puppies have in spades. An older dog won't be as receptive to new training, especially if that relationship hadn't had a chance to develop between dog and owner. Playing around with the dog is as important as training when it comes to an older dog or one that's been rescued.
The most crucial key in proper training, however, is never to use fear. Maltipoo's learn best when they trust their owner and feel safe with them. A scared Maltipoo, whether a puppy or an older dog, will not retain any new skills. Fear might drive them to act out further, becoming more disobedient and even find ways out of the home. Maintaining patience will go a long way in building a trusting relationship between the owner and Maltipoo and facilitate the best environment for learning new skills.
Maltipoo Guides: What is a Teacup Maltipoo and Maltipoo Yorkie Mix Guide.
Commands to Teach a Maltipoo
Though some question the intelligence of a Maltipoo, nothing can stop the dog from learning basic commands. These commands are crucial for the entire family's happiness, especially if the owner wants to work their way up toward tougher commands.
Sit
Stay
Lay Down
Come
Shake
Teaching any command will likely follow the same rules. For example, the most basic of commands is the "sit" command. From this, every other command and trick will start, which means it's vital to start there. Likewise, teaching a dog to a new command will follow the same steps.
Get the dog's attention, and this can be accomplished quite easily with treats.
Raise the treat high in the air to get the dog to look up, then state the command, such as "sit" or "lie down."
Usually, the motion of the treat in the air will cause the dog to move into the position you're trying to teach. For example, for sit, slightly raising the treat will cause them to look up and sit on their bottoms. For lay down, moving the treat from up high toward the floor will cause them to move into a lying position.
Don't forget to give the treat and lots of praise and love to solidify the relationship.
If the Maltipoo starts to back up rather than sit down, for example, there's no harm in a gentle reminder by pressing on their back end. This can be used with any command; a slight physical reminder is never a problem, so long as it's gentle and not used in an attempt to correct behavior. Repetition will help the Maltipoo retain what they've learned. Practice any command up to twice a day with around four repetitions. Always end each training with a positive note. A treat, a good rub or cuddle, even a walk are all wonderful ways to bond with the dog and let them know that training is nothing to be hesitant about.
Maltipoo Guides: Maltipoo Size Guide and Maltipoo vs. Yorkiepoo.
Conclusion For "Are Maltipoos Easy to Train"
Maltipoo's are lovely family dog-loving and affectionate. Their hypoallergenic fur makes them desirable in almost any family since most people are not fond of fur flying around their home. Though they require some maintenance, such as proper grooming, and may not be excellent guard dogs, they're perfect companions.  Small balls of energy which also likes to cuddle—the Maltipoo has something for everyone.
Maltipoo's are not necessarily considered the smartest of all the dog breeds, but that doesn't mean they can't be trained and integrated into the family unit. With the proper amount of patience and training, they can learn commands like any dog. Starting young with a Maltipoo as the bond of owner and dog begins to form is the key to successful training.
When it comes to Maltipoo's the saying "you can't teach an old dog new tricks" is more appropriate. Older Maltipoo's, especially those new to the home, are more reluctant to learn new tricks.  Patience and understanding will go a long way when it comes to training a Maltipoo. Never use fear. Instead, focus on providing the dog with love and security, giving them the chance of becoming more receptive toward training.
For more Maltipoo guides from WeLoveDoodles, you can check out:
To see whether the Maltipoo dog breed is right for you or not, watch "Reasons Not to Get a Maltipoo" from Delightful Paws down below: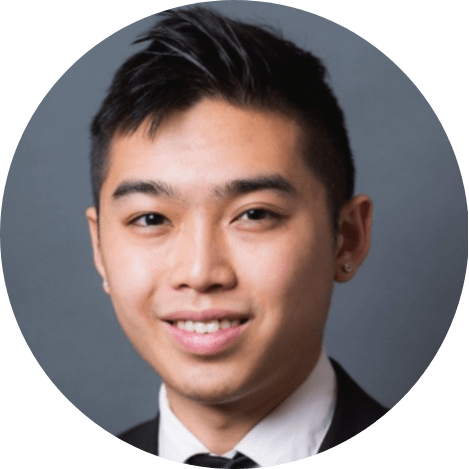 Andy is a full-time animal rescuer and owner of a toy doodle. When he's not saving dogs, Andy is one of our core writers and editors. He has been writing about dogs for over a decade. Andy joined our team because he believes that words are powerful tools that can change a dog's life for the better.
Why Trust We Love Doodles?
At We Love Doodles, we're a team of writers, veterinarians, and puppy trainers that love dogs. Our team of qualified experts researches and provides reliable information on a wide range of dog topics. Our reviews are based on customer feedback, hands-on testing, and in-depth analysis. We are fully transparent and honest to our community of dog owners and future owners.