If you're going on a vacation and can't take your dog with you, you may wonder, are kennels bad for dogs? While they can provide a convenient place for your dog to stay and meet their basic needs, some risks come with putting your dog in a kennel. Let's look at what you need to know before putting your dog in a kennel, alternatives to kennels, what information you need to provide for your dog's carer, and more.
Before scrolling down this guide, "Are Kennels Bad For Dogs," you can check out these other guides from our team at We Love Doodles: Dog Breeding Pros and Cons and Negative Reinforcement Dog Training Guide.
Are Kennels Actually Bad For Dogs?
While every kennel is different and not necessarily bad for dogs, many risks come with sending your dog to stay in a kennel.
1. Distress
Dogs can get anxious and distressed in new situations just like humans can. If your dog is entering an unfamiliar place with new people and new, noisy dogs and being left there overnight – especially if they've not been without their family anywhere before – it could be incredibly distressing for them, and even more so if they're shy or nervous by nature. It can be traumatizing for dogs and cause separation issues in the future.
2. Boredom
Another thing to consider is boredom. If your dog is a dog that needs (or usually gets) a lot of exercise, social interaction, and mental stimulation, they are probably in for a very boring stay.
Many boarding kennels do the bare minimum in terms of exercise, and many of them won't provide much play; At the same time, this may not sound too serious if your dog is a high-energy breed, such as a Border Collie or Australian Shepherd, this could cause serious distress and even cause them to harm themselves.
3. Disease
Kennels are notorious places for contagious canine diseases like kennel cough, canine distemper, rabies, parvovirus, and canine influenza. They can spread from direct contact, airborne droplets, and by sharing food bowls and other contaminated items.
4. Aggressive Dogs
Another risk you take when sending your dog to stay in a kennel is the other dogs. While most of the dogs there will probably be well-behaved, and they may not even come into contact with another dog, there is always a chance that they will encounter an aggressive dog – or just a dog they don't get along with – and end up in a fight.
5. Mistreatment
Finally, you don't always know how your dog will be treated. A lot of kennels are great places with great staff. However, there are also a lot of people and places who mistreat their animals or neglect to look after them properly.
What to Look For in a Kennel For Your Dog
To ensure you find a good kennel that properly cares for your dog, we recommend you start searching early and visit them beforehand. When finding a good kennel for your dog, let's look at some things.
A good kennel will:
Be licensed by the local authority
Have good reviews and recommendations online
Insist that dogs are up to date with vaccinations
Ask for you to bring your dog along for a visit before their stay
Inquire about your pet's health, dietary, and well-being requirements
Have one staff member per 15 dogs on-site
Have insurance cover
Have set procedures for veterinary emergencies & other kinds of emergencies
Provide safe, secure, warm, clean, dry, and comfortable living areas
Provide kennels that are big enough to move around in and cannot be seen or accessed by other dogs
Provide sufficient daily exercise in a safe area
Provide grooming when necessary
Not all kennels are basic; some luxury kennels are more like pet hotels. They genuinely seek to give your dog an enjoyable experience and can even provide a good opportunity to have fun and socialize with other dogs.
These kennels will provide some kind of daily enrichment for their dogs; play, social activities, and fun outdoor time aside from their daily walks. Not all kennels can afford to offer this kind of experience, which usually comes at a higher price, but it is worth it if you can afford it to prevent boredom and distress.
Things to Consider Before Putting Your Dog in a Kennel
Before you put your dog in a kennel, you should consider the following things.
1. Health
First of all, you should consider your dog's health. If your dog is not in the best health and needs around-the-clock care, you might want to think twice about putting them in a kennel. Plus, the stress of being in a kennel might worsen their health.
2. Age
Secondly, consider your dog's age. If you have a senior dog who has never spent time in a kennel, it could be quite a distressing experience, especially if they have never spent time apart from you.
3. Breed
As mentioned above, if your dog is a particularly active or intelligent breed that needs a lot of physical and mental stimulation, a basic boarding kennel might not be the right choice.
4. Background
Your dog's background is also important. If you have a rescue dog with a background of abuse or neglect, you should not put them in a kennel. Dogs with these backgrounds are often nervous around new people and new dogs, as well as loud noises and small spaces.
5. Personality
It would be best if you also considered your dog's personality. If they are very friendly and like to spend time interacting with others or don't get along well with strangers or other dogs, a kennel where they are locked in a small space all day alone, only interacting with strangers and surrounded by unfamiliar barking dogs could be distressing.
6. Length of time
Think about the length of time that you're leaving your dog for, as well. If it's going to be long or significant, you should look into other options.
Alternatives to Kennels For Dogs
If you're not into the idea of a kennel, consider some of these options.
1. Home Boarding
Home boarding is a fantastic alternative to boarding kennels; they're essentially run by people who open their homes for dogs to come and stay with them while their owners are away.
These are great options for people who don't want their dogs to experience a kennel environment, as it keeps them in a home environment with a real pet lover who will give them lots of personal attention and fun activities.
The only issue with home boarding is that laws vary from state to state, and there are not as many strict rules or requirements for home boarding. So, if you're considering a home boarding service, you should meet with the owner first and ask to see their home.
You can also ask for references and look up reviews online, ask about emergency protocol, and take your dog to meet them and any other people or animals they'll be staying with.
2. Hire a pet sitter
Another option you have is hiring a pet sitter. There are many great websites, such as Trusted House Sitters and Rover, where you can book and hire a pet sitter to come and stay at your home while you are away or come and go to take care of your dog. You must ensure to use a reputable website that thoroughly views its sitters.
3. Family & Friends
If you'd rather not pay anybody to look after your dog – why not ask a close friend or family member if your dog can come and stay with them or if they'll come and stay with your dog at home? Just make sure that it's somebody your dog likes and that they know how to take care of them.
4. Take Your Dog With You
Finally, consider taking your dog with you. Of course, we understand that taking your dog on vacation with you isn't always possible, but these days, there are tonnes of dog-friendly hotels that are a great option for pet parents, and you can even get pet passports to take your dog aboard with you.
Things to Tell Your Dog's Carer
Whoever you end up leaving your dog with when you go out of town, you need to make sure you leave them with the right information.
1. Your Dog's Needs
First and foremost, you need to tell them exactly what your dog needs, including what kind of food they eat, how much they eat, and when they eat it. It would be best if you also told them when, how often, and how long to walk your dog every day, as well as any grooming routines, toilet routines, bedtime routines, or games your dog likes to play.
2. Behavior
You should also let the carer know of any behavioral issues that your dog has, such as if they're okay to interact with other dogs or if they're afraid of anything, and whether or not you're happy for the carer to let them off of the lead on walks. If they're staying in your home, you should also let them know what your dog is allowed to do, such as getting up on the furniture, etc.
3. Emergencies
Hopefully, there won't be any emergencies while you are away, but just in case, you should let your dog's carer know your vet's details and who to call in case of an emergency.
It's also a good idea to make a note of your dog's microchip information in case they get lost, and if your dog is staying at a kennel, you may want to add the kennel's name, address, and contact number to the microchip, too, along with the dates that they are in the kennel's care.
Conclusion For "Are Kennels Bad For Dogs"
Kennels are not necessarily bad for dogs. It largely depends on the kennel – and the dog. It is up to you whether or not you put your dog in a kennel, but we recommend following our guide to find the best option for your dog's needs.
For more dog-related guides from our team at We Love Doodles, you can check out:
Before putting your dog in a kennel, you can learn more about this topic by watching "Do Kennels Give Dogs a Mental Breakdown" down below: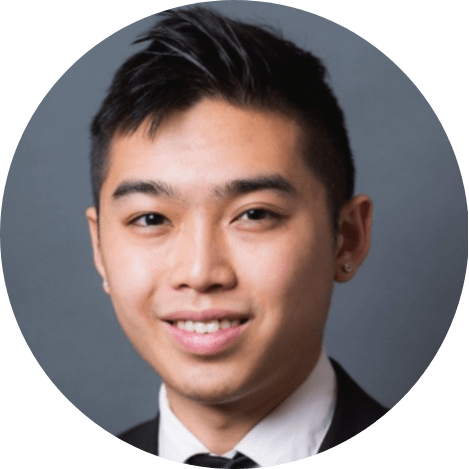 Andy is a full-time animal rescuer and owner of a toy doodle. When he's not saving dogs, Andy is one of our core writers and editors. He has been writing about dogs for over a decade. Andy joined our team because he believes that words are powerful tools that can change a dog's life for the better.
Why Trust We Love Doodles?
At We Love Doodles, we're a team of writers, veterinarians, and puppy trainers that love dogs. Our team of qualified experts researches and provides reliable information on a wide range of dog topics. Our reviews are based on customer feedback, hands-on testing, and in-depth analysis. We are fully transparent and honest to our community of dog owners and future owners.