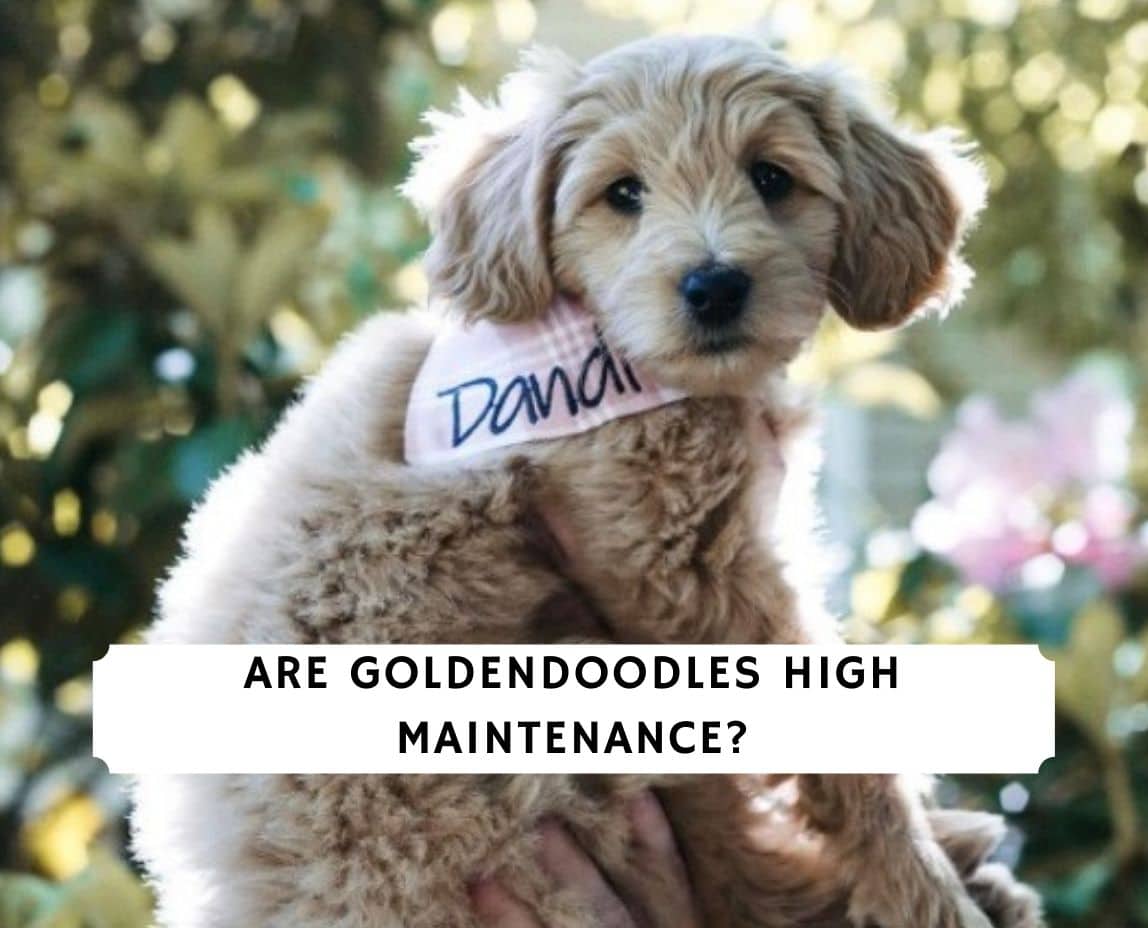 The Poodle mixed with Golden Retriever is an adorable dog. However, are Goldendoodles high maintenance? Before providing you everything you need to know about Goldendoodles being high-maintenance, here's a little introduction. The Goldendoodle, also known as 'Groodle,' is a hybrid dog breed that resulted from the mating between a Poodle and a Golden Retriever. The Goldendoodle is popularly called a 'designer breed' and comes in varying sizes, depending upon the variant of the Poodle that the Golden Retriever has been crossed with.
Goldendoodles are considered to be family dogs, owing to their affectionate and friendly nature. They get along with almost anyone, are gentle, and relatively easy to train. Thus, Goldendoodles are most suited for first-time dog owners or people who have a timid nature. However, as the parent of a Goldendoodle, ensure that they are socialized with other people and dogs to not become shy or fearful in the presence of strangers.
Before scrolling down this article "Are Goldendoodles High Maintenance," check out our breeder recommendations: F1 Goldendoodle Puppies For Sale and F2B Mini Goldendoodle Puppies For Sale.
Characteristics of a Goldendoodle
Although a Goldendoodle results from mating between a Golden Retriever and a Poodle, it comes in varying sizes. Each Goldendoodle differs from the others regarding its coats, shedding, grooming, and physical activity levels. Let us now take a look at some of the most important features of a Goldendoodle.
Related Goldendoodle Guide: Types of Goldendoodle Colors.
Size
The Goldendoodle comes in three different sizes: miniature, small standard, and large standard. Miniature Goldendoodles are dogs that are bred by mating a Toy Poodle with a Golden Retriever. They range from 13 to 20 inches in height and have a weight ranging between 15 and 35 pounds. Miniature standard Goldendoodles are those dogs with a size varying between 17 and 20 inches and an average weight of 40 to 50 pounds. On the other hand, a large Standard Goldendoodle has a height of 20 to 24 inches and a weight between 50 to 90 pounds.
Related Goldendoodle Guide: Best Goldendoodle Generations and When is a Goldendoodle Full Grown?
Physical Activity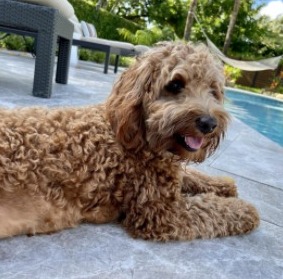 A Goldendoodle is an active breed of dog that has moderate levels of energy. On average, a Goldendoodle requires 20 to 30 minutes of physical activity every day. Since a Goldendoodle is a highly social dog, their owners must take them out at least once a day for walks or play with them outdoors. This lets them develop social habits and learn how to behave around children, other animals, and people.
Related Goldendoodle Guide: How To Train an 8-Week-Old Goldendoodle Puppy and How To Train a Goldendoodle.
Living Space
Though Goldendoodles can live comfortably in both the city and the countryside, they are not suited to apartments due to the absence of open space such as a lawn. But if you are keeping them in an apartment, Goldendoodles should not be left outside in a kennel. You need to make sure they have a comfortable environment and familiar people in the apartment. Goldendoodles are considered versatile dog breeds since they have been used as guide dogs, therapy dogs, service dogs, and sniffer dogs. Some studies also proved that Goldendoodles helped sniff out peanuts from food items for people who had nut allergies. Goldendoodles are not only suited as a domestic pet but are also helpful in various industries.
Goldendoodle Product Recommendations: Best Dog Bed For a Goldendoodle and CBD Oil For Goldendoodles.
Personality
Goldendoodles are perceived as affectionate, friendly, and one of the least aggressive dog breeds. It's said that they don't even bark if someone knocks on the door or rings the doorbell. However, if your Goldendoodle barks, then you'll have to pay close attention to its behavior. For people who don't like big dogs that are aggressive or ready to pick a fight, a Goldendoodle works best for them. Goldendoodles also don't shed too much fur. They are considered suitable for people who have allergies. Please note that no dog breed is entirely hypoallergenic. In case you have severe allergies, you need to reconsider your decision of having a pet altogether. However, a Goldendoodle can suffer from separation anxiety when left alone for long periods.
Goldendoodle Related Guide: Male vs. Female Goldendoodle.
Are Goldendoodles Hard to Take Care Of?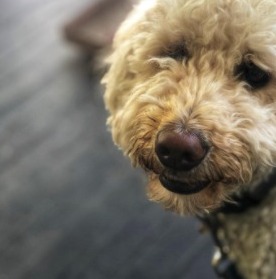 One of the most common perceptions that people have about Goldendoodles is that they are high maintenance. The reason why many people assume that a Goldendoodle requires high maintenance is because of their coats. While it's true that a Goldendoodle's fur does require time and attention, their coat is easy to manage if appropriately groomed. To ensure that your Goldendoodle's fur does not become a breeding ground for insects or germs and stays clean, you should get their coats groomed by a professional groomer at least twice a year.
Another reason why people believe that Goldendoodles are high maintenance is that they get anxious quickly. However, this is far from the truth. Although it's a fact that Goldendoodles thrive on socialization with people and other dogs, it does not imply that they cannot be left alone. Goldendoodles can stay alone, although they tend to develop separation anxiety when left on their own frequently or are kept away from their family members for extended periods. While Goldendoodles are typically nicknamed designer dogs, they are far from the high maintenance, stubborn, or difficult dogs that one would have imagined.
Since a Goldendoodle is a mix between a Poodle and a Golden Retriever, breeds known for their superior emotional, physical, and mental abilities and are low maintenance, the Goldendoodle, too, does not require too much care and attention all the time. Additionally, a Goldendoodle is known to adapt to all kinds of situations quickly, can grasp things easily, has moderate energy levels, and does not require a high amount of affection. If a Goldendoodle owner prefers to stay indoors more than outdoor activities, it should not come as a surprise if their Goldendoodle curls up on the couch and watches TV with them.
Related Goldendoodle Guide: How Much Does a Goldendoodle Cost?
How Should I Care for My Goldendoodle?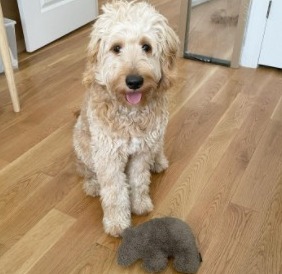 Since a Goldendoodle is a low-maintenance dog breed, it does not require too much effort on the owner's part. However, as the parent of a Goldendoodle, there are certain things that you need to keep in mind to make sure that your pet grows up to be a healthy and happy dog. Let us take a look at some tips on Goldendoodle maintenance in detail.
Related Goldendoodle Guide: Are Goldendoodles Good With Kids, Dogs, and Cats?
Give Your Goldendoodle Space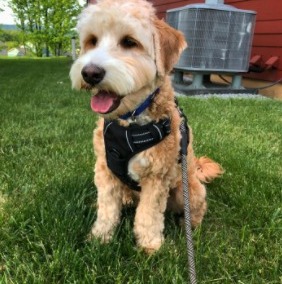 If you plan to adopt a Goldendoodle, make sure that you have plenty of space in and around your house. Goldendoodles are known to thrive in homes with open areas such as a garden or a lawn, or a nearby park. On the other hand, closed spaces such as an apartment are not suited for a Goldendoodle. Since Goldendoodles have moderate levels of energy, they require ample space to play and run around in. Hence, before you decide to get a Goldendoodle, ensure sufficient space in your home.
Related Goldendoodle Guide: Do Goldendoodles Like Water?
Grooming
Goldendoodles are known to be light shedders, and hence, maintaining their coat should not be a difficult task. However, their coats do require some amount of love and care. Here are a few things you need to follow when deciding on the grooming schedule of a Goldendoodle.
Brush your Goldendoodle's fur either once every week or once every two weeks. The longer and curlier its coat, the more often it requires brushing.
If left unclipped, a Goldendoodle's hair grows up to eight inches. Make it a point to trim your pet's fur around the eyes, the mouth, and between the pads on the paws.
Try and bathe your Goldendoodle once every month.
Related Goldendoodle Guide: Types of Goldendoodle Coats and Best Comb For a Goldendoodle.
Health
While it's a well-known fact that a Goldendoodle is a breed with moderate energy levels, it does not require physical activities all the time. A 20 to 30-minute session of physical activity daily is enough to keep your Goldendoodle satisfied. Generally, a Goldendoodle is a healthy dog and is less likely to develop or fall prey to various illnesses. Although your Goldendoodle may be troubled with issues such as elbow and hip dysplasia as they get older, they aren't more likely to develop these problems as compared to other dogs of their age and size.
Related Goldendoodle Guide: Mini Goldendoodle Lifespan and How Long Do Goldendoodles Live?
Conclusion For "Are Goldendoodles High Maintenance"
Are Goldendoodles high maintenance? A Goldendoodle is one of those dog breeds that are easy to handle and take care of. They are emotionally intelligent, affectionate, healthy, and don't require attention all the time. Moreover, Goldendoodles are also known to have medium levels of energy, implying that they can easily adjust to playing outside and enjoy lounging with their family on the couch. Goldendoodles are also considered low maintenance since they can change and adapt to all sorts of environments.
Since Goldendoodles are low-maintenance dogs, they are considered to be among the best pets for first-time owners. Unlike some dog breeds, Goldendoodles are not too challenging to take care of and are suitable for people with allergies because they don't shed many furs. Just make sure that you groom your Goldendoodle regularly, take it out for walks, and not leave it alone for long periods. Very soon, you will become the proud owner or parent of a Goldendoodle.
For more Goldendoodle-related content, you can check out:
To learn more about caring for the Goldendoodle, watch "How To Care For a Goldendoodle" from Rachel Fusaro down below: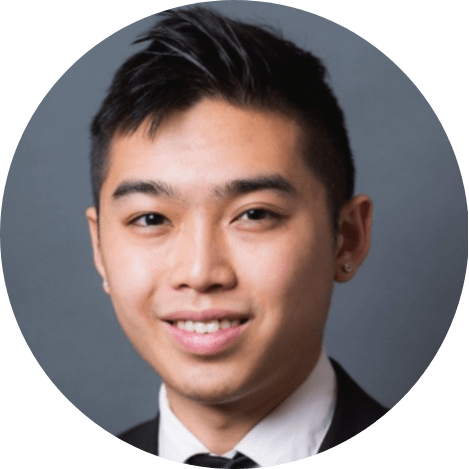 Andy is a full-time animal rescuer and owner of a toy doodle. When he's not saving dogs, Andy is one of our core writers and editors. He has been writing about dogs for over a decade. Andy joined our team because he believes that words are powerful tools that can change a dog's life for the better.
Why Trust We Love Doodles?
At We Love Doodles, we're a team of writers, veterinarians, and puppy trainers that love dogs. Our team of qualified experts researches and provides reliable information on a wide range of dog topics. Our reviews are based on customer feedback, hands-on testing, and in-depth analysis. We are fully transparent and honest to our community of dog owners and future owners.