Are Goldendoodles good dogs to raise at home? If you consider adding a dog to your home, it's natural to be curious about different breeds and temperaments. For example, are Goldendoodles good dogs to have as pets? Typically, this hybrid breed is an excellent choice for many families. However, there are some considerations before bringing a new animal home.
Before you scroll down this guide, "Are Goldendoodles Good Dogs," you can check out these other similar guides from our team at We Love Doodles: Bad Things About Goldendoodles and What Makes an Ugly Goldendoodle?
Reason to Get a Goldendoodle Puppy
Goldendoodles are a relatively new hybrid dog breed with traits from a Golden Retriever and a Poodle. These two dog breeds have several excellent characteristics, making them complement each side perfectly.
1. Goldendoodles Are Relatively Low-Shedding
Although there is no guarantee on how a Goldendoodle's hair will be until after it is born, they are typically low-shedding animals. This trait comes from the Poodle gene, making them ideal for homes with allergy sufferers. Goldendoodles will have one of four hair types, depending on their parents' genes.
Goldendoodle coat variations include:
Flat: looking straight but will carry a description of an improper coat due to recessive genes
Straight: looking more shaggy
Wavy: having loose curls
Curly: looking more like a Poodle with tight curls
This breed still requires grooming, however. You can expect to regularly brush and clip your dog's coat or take it to a professional groomer to complete this task. In addition, Goldendoodle's paws can get long and fuzzy, getting wet easily and tracking in mud. When left too long, their beards will soak in their water dish and drip over your home. And don't forget to trim the hair around the face. You want to see those big beautiful eyes, after all.
2. Goldendoodles Are Known to be Highly Intelligent Dogs
3. Goldendoodles Are Extremely Friendly and Social Companion Dogs
Are Goldendoodles Good Family Dogs to Raise at Home?
This breed is one of the best choices you can have as a family pet. Goldendoodles are fun-loving, goofy animals that love to play with their humans and spend as much time with them as possible. For example, families that enjoy hiking on the weekends would have no problems taking a Goldendoodle along for the day.
If your family prefers to stay in on Friday nights for an evening of popcorn and movies, your Goldendoodle will happily curl up with you on the couch. Goldendoodles bond to their humans and will be devoted to them.
However, even the best dogs still require supervision when children are present. You should never leave a dog alone with a child, even for a few minutes. Call your animal to come with you if you have to leave the room, and it will happily oblige.
Are Goldendoodles Good with Other Dogs?
Goldendoodles are typically terrific with other dogs as they have proper socialization skills. Their playful, goofy nature makes their joy at the dog park or on group walks with other dog owners. Any canine can become nervous, scared, and on edge, if put into a circumstance where they are uneasy.
In addition, dogs who do not receive the proper training may not know how to socialize appropriately with other animals, resulting in hostile altercations and even harm to an animal. Be sure to train your Goldendoodle when it comes home and ensure they develop proper socialization skills.
Whether you hire a private animal trainer, join puppy classes at your local pet store, or handle the training yourself, it is a skill your pet will use every day. You should not have any problems heading to the dog park.
Related: Are Goldendoodles Good with Cats?
Are Goldendoodles Good Apartment Dogs?
Goldendoodles come in various sizes that depend on the parent's genes. Golden Retrievers are typically medium to large breed dogs, while Poodles come in many sizes. However, you will generally find larger Goldendoodles available, but there are some variations, including:
Standard Size: 24 to 26 inches tall, and weigh between 50 and 70 pounds
Small Standard Size: 20 to 22 inches tall and weigh between 40 and 50 pounds
Medium Size: 15 to 20 inches tall, and weigh between 30 and 45 pounds
Miniature Size: 13 to 20 inches tall, and weigh between 15 and 35 pounds
Naturally, the larger your Goldendoodle is, the more space it will take up in your home. Larger breeds will also require more exercise than small dogs. However, if your pet gets enough physical activity and mental stimulation, they will be happy in any home, apartment, or otherwise.
However, Goldendoodles can have separation anxiety as they become attached to their humans and do not like to be left alone for long periods. If you have to kennel your dog in an apartment while you are at work all day, they may decide to serenade your neighbors until you come home. But with proper training and some terrific mind-stimulating toys, your Goldendoodle will be perfectly content until you return to the apartment.
Are Goldendoodles Good Guard Dogs?
A Goldendoodle will typically bark in those situations if you are looking for a good guard dog that will alert you when people arrive at your home. However, their bark is usually because of excitement since they believe new people are coming to play with them.
Alternatively, any dog can receive training to be a guard dog if you spend enough time reinforcing this behavior. Because Goldendoodles are highly intelligent and obedient, they will be happy to follow your direction.
But if you are looking for a loud, scary dog that will deter intruders, a Goldendoodle is probably not the answer. By looking like a fluffy teddy bear, this pet will give the impression that it wants to cuddle rather than protect your home.
Related: Are Goldendoodles Protective Dogs?
What You Should Know Before Getting a Goldendoodle Companion
Goldendoodles are an all-around terrific hybrid breed to choose from as a pet. Although, there are some considerations when adding one of these dogs to your household.
1. Goldendoodles Are Extremely Energetic Dogs
2. Goldendoodles Love Playing in the Water
The Golden Retriever genes that make up this hybrid dog tend to make Goldendoodles gravitate towards water no matter where you go. So whether it is a lake or just some puddles on the side of the road, your Goldendoodle will find it and probably bound right through it. Their love for water does no favors for their coat, however. So you may find yourself with a permanent dog towel hanging at your back door to help clean your pet after your daily walks.
Conclusion For "Are Goldendoodles Good Dogs"
Finding out everything you can about a breed before deciding on a pet is a smart move. You want to be well informed so you know exactly what your new pet will require so you can prepare for its arrival and a lifetime of snuggles.
Are Goldendoodles good dogs? Yes, they can be one of the best types of pets to have. But, just like any other canine, they will need proper training, guidance, stability, and love, and you will have a best friend for their entire life.
For more guides similar to this article, "Are Goldendoodles Good Dogs," you can check out:
You can learn more about the Goldendoodle dog breed (Poodle mix) by watching the "Goldendoodle Dog Breed Guide" down below: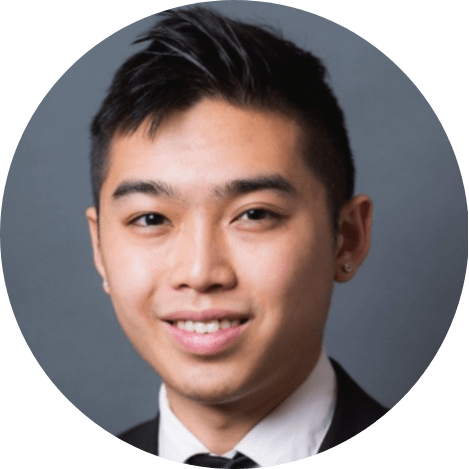 Andy is a full-time animal rescuer and owner of a toy doodle. When he's not saving dogs, Andy is one of our core writers and editors. He has been writing about dogs for over a decade. Andy joined our team because he believes that words are powerful tools that can change a dog's life for the better.
Why Trust We Love Doodles?
At We Love Doodles, we're a team of writers, veterinarians, and puppy trainers that love dogs. Our team of qualified experts researches and provides reliable information on a wide range of dog topics. Our reviews are based on customer feedback, hands-on testing, and in-depth analysis. We are fully transparent and honest to our community of dog owners and future owners.