Are dogs bad for your health when it's living around you? Even though dogs are the most popular pet in households worldwide, some people believe that there are health risks involved when raising a dog. You could even be in a situation where you're living with housemates/family members who decided to adopt a dog without your approval, which led you to this guide.
It's good to be a little cautious. Before answering a little more in-depth, here's what you should know. Dogs have been around the humankind, serving as companions throughout history, so you shouldn't worry too much as long as the dog has its shots and is not a stray. Stray dogs are more prone to carrying diseases, which can be transmitted through their saliva.
Even though dogs are beloved household companions, you should know that the possibility of them carrying harmful germs is still there. These harmful germs can come from puppies or dogs of any age, making people sick (mild skin infections and different illnesses). This guide will cover the harmful effects of transmitted diseases from dogs to humans and the health benefits of raising a dog.
Before you scroll down to a more in-depth answer to this dog question, "Are Dogs Bad For Your Health," you can check out these other dog-related questions answered by our team at We Love Doodles: What Should I Do If My Dog Swallowed a Ribbon and Can I Use Tile to Track My Dog?
Are Dogs Bad For Your Mental Health?
Studies have shown that raising a dog at home can lead to positive emotions, which is good for your mental health. Raising a dog will help you feel less lonely, push you to exercise, and make you feel many times happier. It would help if you remembered that dogs have different personalities and react differently to certain things.
When a dog constantly misbehaves, it can affect the dog owner's mental health if they have other things going on in their life. You can reduce the stress of raising your dog by training and teaching it commands. Training a dog during its puppy phase would be a smarter approach since the puppy hasn't developed any good/bad habits yet.
More Dog-Related Guides: Why Does My Dog Kick His Legs Back Randomly and Why Does My Dog Suddenly Scream?
Are Dogs Bad For Your Physical Health?
A dog affects a person's physical health positively or negatively, depending on the owner's situation. For instance, a dog owner could have an incredibly busy lifestyle, and squeezing in the little time they have to take care of their dog can be enormously draining.
Overall, it'll affect a person's physical health more positively than negatively. Raising a dog will force the dog owner to be more productive and active. Every little bit of activity with your dog counts towards improving your physical health.
A dog owner needs to bring their dog out daily for exercise, which helps reduce cholesterol levels, blood pressure, triglyceride levels, etc. Loneliness can sometimes catch up to people, but having a dog around them will help fill that gap they'll need. An interesting fact worth keeping in mind is that dog parents have a lower chance of suffering from obesity.
More Dog-Related Guides: Can My Dog Sleep With a Cone On and Why is My Dog Eating Grass Frantically?
The Benefits of Pets For Human Health
Did you know there are benefits to raising a pet, whether a cat or dog? As mentioned earlier, raising a pet can help boost your overall mental and physical health. There's a reason why many service cats and service dogs exist. Dogs and cats can play an enormous role in a person's life.
Aside from guarding your home and alarming their owners from potential threats, here's a list of benefits of pets for human health:
You will likely exercise more often
You will likely go outside more
Exercising your pet will help decrease your blood pressure
Exercising your pet will help lower cholesterol levels
Exercising your pet will help lower triglyceride levels
You will feel many times less lonely
You will experience the joy of watching your companion learn and grow
A study by HABRI back in 2016 explained how a pet could help shape a person with mental health problems for the better. Raising a pet can help a person with mental health and reduce the negative perception of the condition. In a relationship between a pet owner and their companion, the pet helps provide the owner with a routine and a sense of security (reinforces stable cognition).
Another fascinating thing about pets is that it helps distract a person who is dealing with distressing symptoms. An example who be a person who constantly has suicidal thoughts or hears sounds/voices in their head. Pets are simply heroes for these reasons alone.
Dogs and cats both play an important role in every home. Aside from dogs, raising a cat could help reduce an owner's chances of having a heart attack or stroke. Did you know that the Human Animal Bond Research Institute (HABRI) shared an incredible statistic about cats? One of the statistics shows that people who aren't raising cats have a higher risk (40%) of heart attacks than those who are raising cats.
A study about adults over 50 discusses blood pressure and how raising a pet can have an enormous impact. An adult with a cat or a dog around them will help reduce blood pressure levels. Raising a dog or a cat is a great way for older adults to get emotional/social support from their companion(s).
There are even service pets that will be a companion to people who have dementia or Alzheimer's. It can even help improve the emotional state of a person dealing with cancer, which is why many hospitals allow service dogs and cats. Cancer patients have responded many times better to certain treatments due to having a pet around since it improves their life.
More Dog-Related Guides: Why Does My Dog Suddenly Hate His Crate and Why Does My Dog Walk Around and Poop?
Can Humans Get Sick From Dogs?
Even though dogs can provide tons of positive effects on a person's mental and physical well-being, the chances of a dog being bad for your health can be quite slim. There's a small possibility that a person can get sick from a dog due to certain diseases.
An example would be germs transmitted through a dog's saliva. This is why it's often encouraged not to pet stray dogs or other animals until it's checked and get the proper shots. Even an adorable stray puppy can lead to a negative outcome for a person. Some dog germs can lead to diseases that harm your skin or many other diseases.
A disease transmitted from a dog or any animal to humans is described as a zoonotic disease. The zoonotic disease often occurs in farms, wild, or stray animals. If you don't bring your dog to a veterinarian for it to get checked, then there's a chance that you could catch an unwanted disease from its germs.
Harmful germs transmitting to humans can lead to severe health issues like:
Stomach Bugs
Diarrhea
Skin Infections
There is a diarrhea disease called norovirus, which can affect a human in any age group. The norovirus can survive in a dog, which is a huge risk for humans since the disease can be transmitted.
However, the chances of this happening are low. A more common way a dog disease is transmitted is when an owner raises a dog, and the owner's dog spreads its germs on food.
When picking up a dog's waste, you might be caught off guard and touch your face, which is another way diseases can be transmitted. You see in television shows and movies when a dog licks its owner on the face. Another factor could lead to an infection from a dog's lick.
More Dog-Related Guides: Why Does My Dog Nudge Objects With His Nose and What Should I Do If My Dog is Panting, Shaking, and Clingy?
What Diseases Can You Get From Dog Saliva?
While it's cute to see your dog showing you tons of affection through its constant licking, you should be wary of the possible diseases transmitted through a dog's saliva.
Some of the health issues that a person can get from a dog's saliva include:
Salmonellosis
Salmonellosis is another term for salmonella, which is often passed around. While salmonella often happens to people due to eggs or poultry, it could be spread and transmitted from a dog.
Dog items that could be contaminated by salmonella include dog treats, dry food for dogs, and dog chew toys. A dog won't be able to get sick from salmonella, so spotting the disease can be difficult since it affects humans more severely.
Scabies
Scabies is incredibly contagious, and the cause of this dog disease is parasitic mites. You can tell that your dog has scabies by noticing signs of symptoms like severe itching, sores, scabbing, loss of hair, etc.
A dog owner with a dog that has scabies could also catch this disease when in contact with each other. An example would be a dog owner sleeping with their companion, which can lead to bed contamination.
Once a human catches scabies, the symptoms include rash and constant itching. At the moment, a person infected won't be able to find over-the-counter products approved for scabies.
A solution from the CDC to anyone infected with scabies is to stay out of contact with people and wash everything with hot water (towels, clothes, bed sheets, etc.). These parasitic mites live less than half a week away from human skin.
More Dog-Related Guides: What Should I Do If My Dog Swallowed a Bully Stick and Why Does My Dog Sleep By The Door?
FAQ: Are Dogs Bad For Your Health
Below are some frequently asked questions related to this guide, "Are Dogs Bad For Your Health," below.
Does Dog Hair Cause Health Problems?
The health issues caused by dog hair depend on how allergy-sensitive a person is. Some people are more allergic to dogs than others. When a dog owner is exposed to dog hair, it could lead to itchiness in the eyes and a constant annoying runny nose.
If you have severe allergies, certain dog breeds are bred specifically for this reason. These types of dog breeds are called hypoallergenic dog breeds. Hypoallergenic dog breeds generally have wavy or curly hair, drastically reducing shedding.
Can Sleeping With Your Dog Make You Sick?
A dog owner sleeping with their companion won't result in any illnesses as long as the dog is vet-checked and clean. It's a common reaction in humans to allow their dogs to lick them, but you should remember that a dog's saliva can lead to the transmission of germs.
While it's not a sickness, you can catch parasitic mites from your dog if you sleep with it. Parasitic mites can cause your skin to itch/rash, which can be annoying.
Can Dog Hair Damage Your Lungs?
Some dogs shed more than others. However, the chances of accidentally getting dog hair into your lungs increase for dog breeds that constantly shed.
When a dog owner accidentally inhales dog hair or dander, it can stay in the owner's lungs with harmful germs. You should consult with a doctor or veterinarian for additional health questions when you're in this situation.
More Dog-Related Guides: Why Does My Dog Suddenly Want to Sleep Alone and What Should I Do If My Dog Has a Broken Toe?
Conclusion For "Are Dogs Bad For Your Health"
Overall, raising a dog companion can improve anyone's physical and mental health. But you should be a responsible dog owner by constantly bringing your companion to veterinarian checkups and ensuring your dog will get its shows.
If you're not updated on your dog's health, and it's carrying a harmful germ, it could be transmitted to you through its saliva. Germs transmitted through a dog's saliva would lead to harmful diseases, which could cause unwanted diarrhea or skin disease.
If you find this guide, "Are Dogs Bad For Your Health," helpful, you can check out these other dog-related questions answered by our team at We Love Doodles:
You can learn more about the health benefits of raising a dog around you by watching "Benefits of Pet Ownership" down below: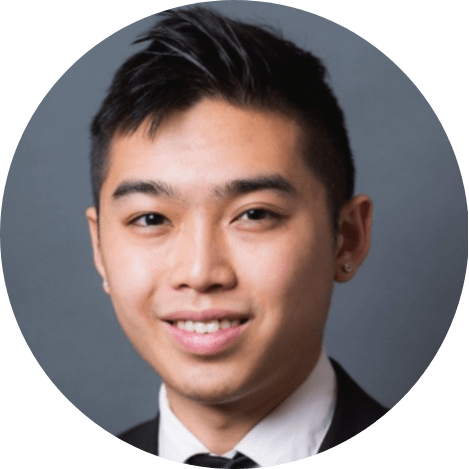 Andy is a full-time animal rescuer and owner of a toy doodle. When he's not saving dogs, Andy is one of our core writers and editors. He has been writing about dogs for over a decade. Andy joined our team because he believes that words are powerful tools that can change a dog's life for the better.
Why Trust We Love Doodles?
At We Love Doodles, we're a team of writers, veterinarians, and puppy trainers that love dogs. Our team of qualified experts researches and provides reliable information on a wide range of dog topics. Our reviews are based on customer feedback, hands-on testing, and in-depth analysis. We are fully transparent and honest to our community of dog owners and future owners.