Due to the similar appearances of a rodent, one question people often wonder is: "Are Chihuahuas dogs?" Known as being feisty, zippy, and having a big personality, Chihuahuas have created a reputation for themselves. Native to Mexico, these spitfire dogs can be fun to have around and play with. Despite their occasional bold and borderline aggressive side, they are a small ball of energy and laughs. They are even among the top breeds selected for families and individuals as four-legged family friends. 
Because of their very miniature size, it might be worth asking: are Chihuahuas even dogs? Since they also have a fair amount of similar characteristics to rodents, could they be rodents? To help solve this mystery, we'll set the record straight on if Chihuahuas are dogs or just giant rodents. We'll share some exciting facts about Chihuahuas and confirm which category of animals they do, in fact, fall.
For more dog-related questions, check out: Why Do Chihuahuas Shake and Do Dogs Have Belly Buttons?
Are Chihuahuas Rodents or Dogs?
Chihuahuas are known for being small. Does that size difference mean that they aren't dogs? Could Chihuahuas be rodents? This question may have some dog owners wondering and questioning their origins of who their dog is. With such similar physical characteristics, this questioning of whether a Chihuahua is a rodent or a dog may not be all that outlandish. A report shared by Watley Review in 2004 claimed that Chihuahuas didn't have DNA from dogs.
They are more like rodents in their biological nature. The report claimed that they had been bred to look more like dogs yet were still rodents in their natural characteristics. These findings brought many dog owners to a big surprise. All these years, they thought they had a dog in their home. Now, some were convinced they were holding a rodent among their family and in their home. However, this report from 2004 highlighted that Chihuahuas were genetically more similar to rodents than to dogs was found to be a joke.
Yet it was a joke that people wondered whether or not the animal living in their home was a dog or if they had been keeping a rodent as a pet for all these years. Which certainly brought a sigh of relief for many dog owners. No, they were not raising large rodents. Instead, they were raising dogs, as a fact. Rather than rodents, Chihuahuas are descendants of wolves, just as the case with other dogs.
The same genetic makeup found in dogs like Rottweilers and Labrador Retrievers is also, surprisingly, found in Chihuahuas. Despite the satirical news reports and common jokes about which camp Chihuahuas fall, it's confirmed: Chihuahuas are dogs. Since 1904, the American Kennel Club also ensures that they are a reputable and recognizable breed held to high standards and bred for quality and conformity. No questions asked.
Chihuahua-Related Question: How Many Puppies Can A Chihuahua Have?
Chihuahuas & Rodents: Similar Appearances
Aside from the fake news stories, people may find it so easy to believe that Chihuahuas would be a type of rat due to their similar physical characteristics. Even in just looking at a photo, the Chihuahua looks much more like a rodent than a large German Shepherd. Chihuahuas do indeed very much look like rodents. Both types of animals have short, pointy ears that are erect atop their heads.
Compared to their heads, their ears are also quite large, giving another similarity among rats and other rodents. In addition to their ears, they also have big, round eyes that express a great deal of expression and alertness. These eyes are most often deep brown and full of life. At the same time, they don't precisely protrude out of their heads, as seems to be the case for most rats and mice.
Their tails are also short and stubby, which is most often found in rodents. Both the Chihuahua's and rodents' tails are thin and short, curling based on their emotional state. Indeed, their tiny bodies and short legs also can be pretty rodent-like. These small features of Chihuahuas make it seem even more likely that Chihuahuas could be rodents. However, don't be deceived. These small dogs with a lot of attitudes are most certainly dogs.
Chihuahua-Related Question: What Should I Do If I Have a Crying Chihuahua?
All About The Chihuahua
Among the most popular and lively dogs rise the Chihuahua. Native to Mexico and also serving as their national symbol, Chihuahuas are well-known for their spicy personalities that are much larger than their actual size. Their size reaches only a maximum of about 6 pounds in weight. Their height also only stretches to about between 5 and 8 inches tall when measured at the shoulders. As their size, their coats are also short and spry. Naturally, these dogs find themselves in the toy group, among other smaller dogs but still not relatively as small as the Chihuahua.
However, because of their small size, they also can have a longer life span, which can range anywhere from 14 to 16 years. Often these spunky small dogs are known for their bright personality and bold temperaments. They have their opinions and usually have a desire to make things go their way. They even can be relatively aggressive and temperamental at times, especially when they are not well trained.
This hunting and lively personality may make them great dogs at catching small rodents, even though their size may not be all that different. Trust their personality, even though their size may still cause you to question. With such a bold and hyper personality, Chihuahuas require intentional training and socialization. Behavioral training can help ensure that you can trust them to behave well, no matter the circumstances.
Especially as they can have an aggressive side, training can help prevent negative behavior. In addition to training, socialization can help ease their behavior and ensure they fit in well with other people and dogs. With their occasional hyper personality and dominant personality, attention to detail in their behavior can help you make sure your dog fits in well as a great family pet. The coat of a Chihuahua is short, wiry, and easy to groom.
You may need to brush it only occasionally, making taking care of them easy and convenient. While they may need a trim every once in a while, their hair doesn't get very long. You may also need to bathe them every once in a while. Regular baths will help them stay clean and smell fresh. Taking care of their coats can help prevent skin irritations and other concerns with their coats. As their coats are so short, taking care of their skin with regular moisturizing and protecting against the harsh sun can help take care of their overall health.
Related Articles: Best Hunting Dogs That Don't Shed and Best Hypoallergenic Hunting Dogs.
Chihuahuas Are Fully Canine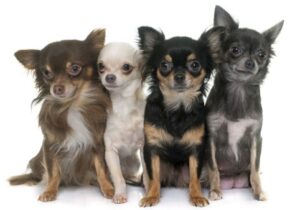 With their small size and vibrant personalities, Chihuahuas can be such a joy to have around. Their need for activity can help add energy to your life, despite their toy size. These dogs' small size may be a reason to question whether they are dogs. Some may even claim that Chihuahuas could be descendants of rodents rather than dogs. Don't be deceived. Chihuahuas are most definitely fully dogs. The American Kennel Club has confirmed it for over 100 years.
Conclusion For "Are Chihuahuas Actually Dogs"
Since your Chihuahua is not a rodent but, in fact, a dog, treat your companion as such. Provide them love and care to raise them well and ensure their needs are met. Allow them to snuggle up with you and also run and chase around the living room. With so much energy and fun, Chihuahuas can make great family pets for all ages. Welcome a Chihuahua into your home without the fear that they are a rodent. Chihuahuas are most certainly dogs and have been confirmed for the longest time.
For more articles with mentions of the Chihuahua dog breed, check out:
To learn more about the Chihuahua dog breed, watch "10 Facts About Chihuahuas You Need To Know" from AnimalWised down below: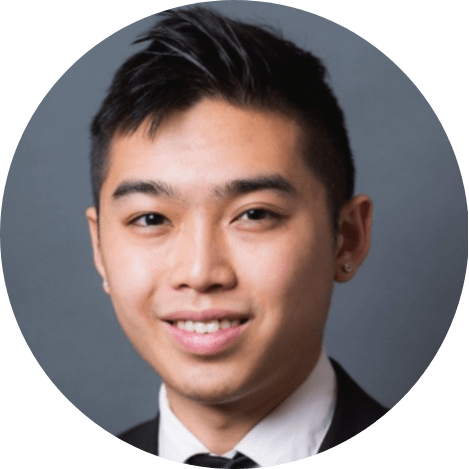 Andy is a full-time animal rescuer and owner of a toy doodle. When he's not saving dogs, Andy is one of our core writers and editors. He has been writing about dogs for over a decade. Andy joined our team because he believes that words are powerful tools that can change a dog's life for the better.
Why Trust We Love Doodles?
At We Love Doodles, we're a team of writers, veterinarians, and puppy trainers that love dogs. Our team of qualified experts researches and provides reliable information on a wide range of dog topics. Our reviews are based on customer feedback, hands-on testing, and in-depth analysis. We are fully transparent and honest to our community of dog owners and future owners.