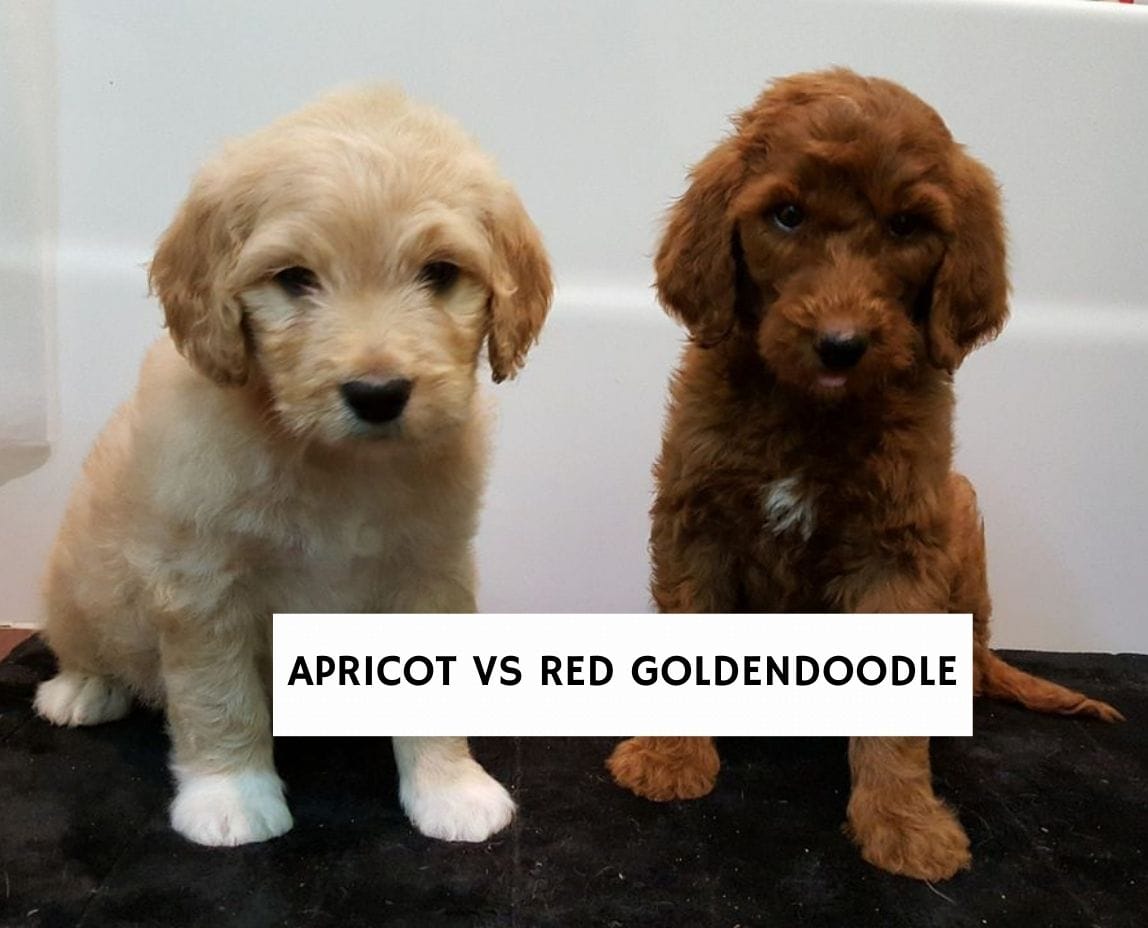 If you're wondering the difference between an Apricot vs Red Goldendoodle, then this guide will provide you with everything you need to know. Getting a Goldendoodle can be an exciting time for prospective dog owners.
With so many colors available, you never know which colors a litter may produce. Some pet owners would be happy to have any Goldendoodle, while others are a bit more particular about what they want their new puppy to look like.
Poodles and Golden Retrievers each come in a variety of standard colors. This makes it even harder to predict what color genes your new puppy may inherit.
However, many pet owners would prefer their dogs to be either apricot or red so that they more closely resemble a teddy bear. So, if you have been wondering the difference between apricot vs red Goldendoodles, this should help answer your questions.
Before scrolling down this guide "Apricot vs Red Goldendoodle," check out these related articles: Types of Goldendoodle Colors and Goldendoodle Coat Changes Information and Facts.
Goldendoodles Inheriting Colors
Goldendoodles inherit their coat colors from both their Golden Retriever and Poodle parents. Between the two breeds, there are several common colors that your new puppy might inherit.
Golden Retrievers are known to come in three shades: dark golden, golden, and lightly golden. On the other hand, their Poodle parents can come in more than seven different shades:
Red
Apricot
White
Cream
Brown or chocolate
Parti (a combination of either brown or black and white)
Of course, Poodles come in a variety of non-standard colors as well. These are not recognized by the American Kennel Club (AKC), but your Goldendoodle may still inherit the traits for these colors.
Many of them are combinations of color, such as black and apricot, black and silver, and others. There is a wide variety of genes that your new Goldendoodle could potentially inherit from their Poodle parent.
Because Goldendoodles are an equal combination of both parents, they have a wide array of coat colors. Many of the colors are inherited from their Poodle parent, who has a greater diversity in potential coat color. Here are a few of the most common colors of Goldendoodles:
Chocolate
Cream
Champagne
Black
Gray or silver
Blue
Tan
White
However, two of the most popular colors are red and apricot. These two shades most closely resemble that of a beloved teddy bear. So, if you have been considering getting a Goldendoodle, you may prefer to have one of these two gorgeous colors.
Related: Can Goldendoodles Be Black?
Red Goldendoodle Information
A red Goldendoodle is one of the brightest colors that this breed comes in. The coat is a rich red color inherited from their Poodle parent. Many people would argue that it most closely resembles a deep mahogany color when the puppy is young.
While it may fade in color over time, it is an eye-catching shade that will have everyone noticing your puppy from the very beginning. Red tends to be the most sought-after color in a Goldendoodle. Many people like this color because it reminds them of a darker teddy bear, which is part of the appeal of the breed as a whole.
This particular color is usually achieved by breeding a darker Poodle parent with a golden-colored Retriever. For many people, both red and apricot colors are what they envision when the term Goldendoodle comes to mind.
Find a Breeder: Best Red Goldendoodle Breeders in the United States.
Apricot Goldendoodle Information
An apricot Goldendoodle is a variation of the red coat that so many Goldendoodle owners desire. It is just a lighter shade of the same coat, though the coloring may fade over time.
In some rare cases, the color of the fur may darken as your dog ages though it is more common for it to fade. You might notice that your apricot Goldendoodle begins to grow more white hairs that lighten the overall shade of the coat.
As your apricot Goldendoodle's coat lightens, it can be hard to tell it apart from a tan or cream color. However, it may still be just a bit too dark or slightly too red to qualify as either of these colors. Some would argue that apricot is the most attractive color for the Goldendoodle, though red is also a top choice.
Apricot is another color that stems directly from the Poodle parent. Most apricot Goldendoodles will have all-black features. This means that their noses and nails will likely be darker in color, with black being the most common.
Difference Between Red Goldendoodle and Apricot Goldendoodles
How can you tell a red and an apricot Goldendoodle apart? Color is considered on a spectrum, so it can be hard to differentiate where red ends and apricot begins. Generally speaking, red is simply a darker version of an apricot puppy.
When you see the two colors side by side, you will clearly tell which is red and which is apricot. You might want to do an online search for images of each to help you determine the color of your own Goldendoodle. Comparison can make it much easier to identify.
Remember that both colors will change as the dog ages. In most cases, they will grow lighter with the addition of white fur all over the body. They will come a lot closer to cream or tan at an older age. If you are looking closely, you should still be able to tell that your Goldendoodle was once apricot or red.
Many prospective owners want to be specific about what color their new puppy should be. While it is alright to have a preference, you must remember that color changes over time.
You should be getting a Goldendoodle because you want the companionship and not just because you love the color of their fur. This will ensure that you are happy with your dog for all of the years ahead.
Find a Breeder: Best Mini Goldendoodle Breeders in the United States.
Conclusion For "Apricot vs Red Goldendoodle"
In the end, color is simply a matter of personal preference. Both apricot and red Goldendoodles will inherit the same health issues and laidback temperament that make them great family dogs.
Regardless of color, your Goldendoodle will be a welcome addition to the family. A red or an apricot Goldendoodle will be equally beautiful once they belong to you and your family.
For more content related to "Apricot vs Red Goldendoodle," you can check out:
You can learn more about Goldendoodles by watching "Types of Goldendoodles – Styles and Colors" down below: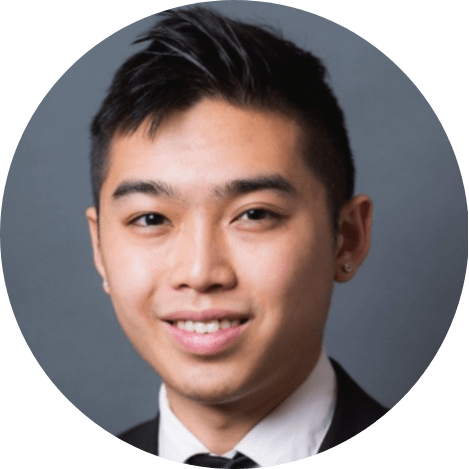 Andy is a full-time animal rescuer and owner of a toy doodle. When he's not saving dogs, Andy is one of our core writers and editors. He has been writing about dogs for over a decade. Andy joined our team because he believes that words are powerful tools that can change a dog's life for the better.
Why Trust We Love Doodles?
At We Love Doodles, we're a team of writers, veterinarians, and puppy trainers that love dogs. Our team of qualified experts researches and provides reliable information on a wide range of dog topics. Our reviews are based on customer feedback, hands-on testing, and in-depth analysis. We are fully transparent and honest to our community of dog owners and future owners.