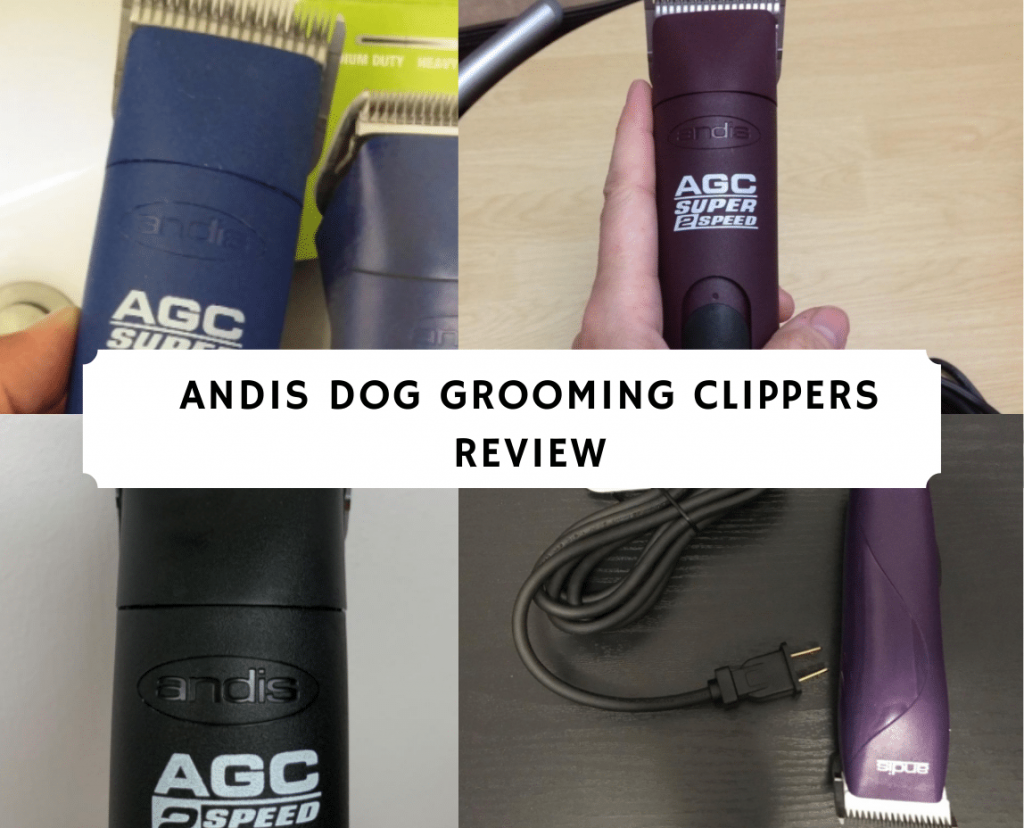 When it comes to dog grooming, whether you're grooming at home or you're a professional groomer, you need a reliable grooming option. When you purchase the cheapest grooming clippers on the market, chances are they aren't going to last long.
It is important with every type of grooming quality that you choose the best grooming clippers for your needs. You don't have to spend an arm and a leg but you do need something that is efficient and reliable for the process.
Andis dog grooming clippers are one of the hottest clipper options on the market. These are professional-grade grooming clippers that are designed to last and to work hard. They have a multitude of options and even offer some educational tools for proper grooming techniques.
In this review, we will dig down deep in Andis dog grooming clippers and give you a total review of their dog grooming products. We will let you know what to love about these clippers and whether there is anything that isn't so wonderful.
Stick with us to get all of the insight for Andis dog grooming clippers. Here's the summary:
Product
Best Seller
Andis ProClip
Wireless
Andis Pulse ZR II
Professional
Andis UltraEdge
Image
Best Seller
Image
Image
Image
About the Andis Company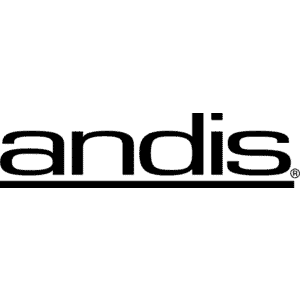 The Andis Company began in 1920 in Wisconsin, USA. Originally, this company was a tool and die company but they quickly adapted when they began making clipper blades for handheld clippers at the time.
Andis came about when the original group split and Matthew Andis developed his own company in 1922. He developed a pair of electric clippers, which was the turning point that led this company to what it is today.
Andis has revolutionized a few products throughout the years, including the design of the fractional HP motor that is used in many small tools and appliances. They used this same idea to take advantage of the clipper market.
Now, Andis is known for being one of the leading clipper producers in terms of quality and design. Their clippers are typically smaller and faster and can outperform other brands almost any day.
The company has grown and changed over the years, but their grooming clippers will always be one of their foundational pieces that leads them to fame. Their products are sold in more than 90 countries and used in professional industries across the globe.
Andis Dog Grooming Clippers
Andis has a multitude of grooming clipper solutions. First, you can choose grooming clippers for salons and barbers or for animals. Clearly, we're here for the animals. When you drill down into their animal choices, you can choose clippers for multiple types of animals.
Dog

Cat

Equine

Cattle

Livestock
These options give you a resourceful and versatile approach to choosing dog grooming clippers.  
Andis offers a valuable tool on their website to drill down to exactly what you need in choosing clippers. They have solutions for smooth and short coats, heavy coats, curly coats, and light/medium coats as well.
With these varieties, there is a solution for every type of dog and every type of coat. This isn't even touching on the fact that they have more than one option available for whatever your needs may be.
Here are a few of the most popular options.
You can find the best clippers for your needs specifically, or if you are a professional groomer, you can find something versatile that works for many different types of coats.
Let's talk about a few of these products in more detail.
Andis ProClip
The ProClip clippers come in multiple colors and they are a super-duty clipper that is one of the popular of all Andis products. These fall into a mid-range price category compared to some of the other options. They are once again certified to be professional-grade clippers.
These clippers are suitable for all dog coats and breeds. These clippers come with 4 attachments, which is nice so you have options. It has a detachable blade system and is equipped with a size 10 ceramic blade.
This corded clipper set has 2-speed power that you can adjust to your needs. It is also equipped with "quad force" for extended blade life. These are our top choice for Andis dog clippers because they aren't too expensive and do a great job.
Andis Pulse ZR II – Purple Galaxy Limited Edition
This option from Andis is state-of-the-art. It is a gorgeous galaxy color design and it's well-made. You're going to spend a pretty penny on this option but you won't be disappointed.
These clippers are designed for professional grooming on all animals. They are specifically recommended for curly hair. They are operated by a rechargeable lithium-ion battery. They operate on a 5-speed clipper option.
The Pulse ZR comes equipped with a charging station. It also comes with a size 10 ceramic blade. This blade is detachable but you may need to purchase other blades as necessary. If you're looking for a wireless option, this is the best Andis option.
Andis Excel 5-Speed Detachable Blade
This pet grooming clipper is certified as a professional-grade option. It is slightly more affordable
than the Andis Pulse option. This is a corded pair of clippers with a detachable blade. It is suitable for all dog coats and breeds.
This clipper comes with a size 10 ceramic blade. The blade is detachable so you can switch blades as needed, you will just need to purchase the blades needed. This set of clippers is equipped with "quad force" blade technology that is designed to make your blade last twice as long.
Andis UltraEdge
Here is another great corded option set of clippers. These clippers are designed for high-volume grooming. This means they are perfect for professional groomers that spend a lot of time working the clippers.
These offer 2-speed performance and a super lightweight design. They are comfortable and efficient. They are also designed with a tangle-free cord that swivels and moves with you. The Andis UltraEdge is a professional grade quality that has all the bells and whistles.
Andis Endurance Pro-Grade
No products found.
The Andis Endurance Pro-Grade was built for humans, but pet owners use it on their dogs. This is because they have an extremely powerful motor at 3,800 strokers per minute. In addition, this is a very quiet dog clipper that has the lastest brushless motor technology. Brushless motors are extremly low noise relative to the some of the other dog clippers on the market.
It's ideal for all pet hair types including dogs, horses, cats, and other livestock. This is because the Andis Endurance Pro-Grade delivers a constant stream of power. This dog grooming clipper will also last longer than 10,000 hours which will give you plenty of grooming sesssions.
Andis Easy Clip Groom Detachable Clipper Kit
If you're grooming from home and need a solution that is not quite as expensive, give these a try. We will warn you that this option is not made for all hair types. It is best for medium coats and breeds with wiry hair. It's probably not great for curly hair breeds.
These clippers are heavy-duty and come in an 11-piece kit. They have a carrying case and 6 attachment combs to give you plenty of options. The clippers are single speed with plenty of cutting power. They also have a detachable blade system.
Andis Pro-Animal 7-Piece Clipper Kit
Here is another clipper option that is nice for a budget-friendly choice. This option is also best for medium coats and wire hair breeds. It is not ideal for curly breeds. These clippers are much like the Easy Clip option.
They come with a detachable blade setup and they operate both cool and quiet. This set comes with 4 attachment combs and a carrying case. They are simple and effective with a heavy-duty motor that runs on a single speed.
These are just 6 of the grooming clipper options that Andis offers. They have a multitude of options, many of them are versatile and many of them are specialized. You can browse through them easily or you can use their tool to narrow down the search and walk you through the process to the perfect tool.
What Sets Andis Dog Grooming Clippers Apart?
Andis has made a name for themselves over the near century that they have been in operation. They've invented and incorporated new technology over the years. Their products are premium products, every single time.
It's fair to say that Andis easily dominates the market not just for dog grooming clippers but for barber and salon tools as well. We're sure you've heard the term "you get what you pay for" before.
Sometimes, this term doesn't truly tell all but what we can say of Andis dog grooming clippers is that the premium you pay is well worth it for the premium product you receive and the length of time you can expect the clippers to last.
These clippers are not going to let you down 2 months from now. Granted, you might need to replace your blade, but the clippers themselves are going to remain reliable for the long haul.
They have corded clippers and cordless clippers. They offer clippers with attachments and clippers with detachable blades. You can get specialized clippers for every single type of dog coat or you can get clippers that are meant for certain coats.
Andis pet grooming clippers are well worth the cost if you can afford them. Remember that their clippers come with a standard blade size (size 10 ceramic) across the board. You may need a set of blades or a different blade for your uses.
The downside to this is that blades are an additional cost for an already costly tool. We recommend Andis for professional grooming needs but they may not be ideal for home needs, depending on what your needs are and your budget.
Pros and Cons of Andis Dog Grooming Clippers
We promised to share with you the good and the ugly for these clippers. There really isn't a whole lot to share in the way of ugly but we also want to be completely open and honest with our review.
In this section, we will cover the pros and cons of Andis dog grooming clippers to give you an inside look and prepare you for things you may want to be aware of.
Pros of Andis Dog Grooming Clippers
Reliable clippers that will last for years to come

Certified for professional quality

Trusted brand operating for almost a century

Known for their innovations in the clipper world

Multiple sizes, styles, and options to choose from

Easily set apart from competitors in the industry

Premium quality clippers

Highly-rated options with proven history

Innovative technology that sets them apart

Tools and resources for selection and use
Cons of Andis Dog Grooming Clippers
The cost is pretty high

You may need to purchase a blade set, which is an additional cost

Some of their clipper options are heavy

Designed and marketed primarily for professionals
We don't have much to say in terms of the cons of Andis dog grooming clippers. They are high-quality clippers that are not going to let you down in a pinch. They are designed for professionals who do a lot of grooming on a routine basis.
While these are high dollar clippers, keep in mind that they do have some budget-friendly options out there that don't cost nearly as much. Their ranges have all types of prices, from reasonable to premium costs and everything in between.
How Does Andis Compare to Its Competitors?
Andis has a lot of competitors out there. You can compare popular names like Wahl, Braun, Conair, and more.
Each of these competitors has their own unique products to offer. They have unique designs and capabilities. In a close competition, Andis does stand apart from its competitors in many ways.
Here is what you should know. Andis clippers can sometimes be a bit heavier, although the design is comfortable as far as holding and gripping. The clippers are quiet and versatile. You may or may not have to purchase additional blades.
Andis will deliver results for a long time. They are heavy-duty and powerful. These are the optimal solution for professional dog groomers.
When you compare Andis to its competitors, the winner is clear. At the same time, these competitor brands have plenty to bring to the table. They are typically more affordable and their focus is on an ergonomic and lightweight design.
Andis is going to deliver long-lasting results and is the better value for the money overall but that doesn't negate the quality of other options on the market.
Conclusion for Andis Dog Grooming Clippers Review
In conclusion, you simply cannot go wrong with Andis dog grooming clippers, if you're willing to pay the price for them. They are efficient and reliable. They are made to give you lots of strength and power for heavy-duty grooming needs.
Andis is versatile and has so many options to choose from. In terms of quality, we believe Andis certainly deserves a second glance.
Garrett loves animals and is a huge advocate for all Doodle dog breeds. He owns his own Goldendoodle named Kona. In addition, he volunteers at the Humane Society of Silicon Valley, where he fosters dogs and helps animals. Garrett enjoys writing about Doodles and believes that dogs can teach humans more about how to live than humans can teach a dog.
Why Trust We Love Doodles?
At We Love Doodles, we're a team of writers, veterinarians, and puppy trainers that love dogs. Our team of qualified experts researches and provides reliable information on a wide range of dog topics. Our reviews are based on customer feedback, hands-on testing, and in-depth analysis. We are fully transparent and honest to our community of dog owners and future owners.