Why are Bernedoodles such a popular breed right now? What makes them so special? This unique dog breed has a lot of potential for many dog owners. And they're adorable to boot. If you want to get to know the cuddly, lovable Bernedoodle a little bit better, check out these facts about adult Bernedoodles to get more acquainted.
Before scrolling down this list of facts about adult Bernedoodles, you can check out these other Bernedoodle guides from our team at We Love Doodles: Bernedoodle Pros and Cons and Best Bernedoodle Generations.
1. Bernedoodles Are a Distinct Cross-Breed
Bernedoodles are a mix between a Bernese Mountain Dog and a Poodle. This blend can be an even 50/50 mix between Bernese mountain dog and Poodle parents, or it could be a different type of heritage. You could have one Bernedoodle parent or even two Bernedoodle parents.
This unique cross-breed is relatively new, as it turns out. A breeder in Canada first introduced the breed in 2003 to combine the friendliness of other types of Doodles with the laid-back nature of the Bernese mountain dog. It's a great family dog. Bernedoodles aren't the only name for this adorable dog breed.
They're also known as:
Bernese Mountain Dog Poodle mix
Bernepoo
Bernese Mountain Poo
Bernese Mountain Doodle
Bernese Poodle
2. There Are Three Bernedoodle Size Options
Since Poodles come in many different sizes, there are different Bernedoodle sizes. There is a good range of sizes to fit your particular family and living situation. These dogs usually reach this size by 18 months of age.
Adult Bernedoodles fit the following size ranges:
Micro: 12 to 17" & 10 to 24 lbs
Mini: 18 to 22" & 25 to 50 lbs
Standard: 23-29" & 60 to 100 lbs
These sizes depend on the Poodle used for breeding. For instance, a Bernedoodle with a standard Poodle parent will be larger than a Bernedoodle with a tiny Poodle parent. Also, the generation of Doodle plays a role. For example, a 50/50 Bernese mountain dog and Poodle mix will produce an F1 Bernedoodle that's larger due to the high percentage of Bernese genes.
Alternatively, a multi-generational breed with one or both Bernedoodle parents (F1b) may be smaller due to more Poodle genes. An adult mini Bernedoodle provides a great example of this gene mixing. To achieve their small size, they are bred from a mini Bernedoodle parent and a toy/mini Poodle parent. This pairing is considered an F2 generation breed.
Related: When is a Bernedoodle Full Grown?
3. Bernedoodles Don't Shed Much, But Need Regular Grooming
Even though Bernedoodles tend to be fluffy, they don't shed much. Thanks to their Poodle roots, they are often considered a hypoallergenic breed. This trait isn't a guarantee, but thankfully most puppies inherit the non-shedding Poodle coat.
Typically when the offspring inherits the curly Poodle coat, the shedding is minimal. One grooming trip every eight weeks or so should keep their fur in prime shape, along with some regular in-between brushing at home. If you want to learn how to groom your Bernedoodle, check out our Bernedoodle grooming tips to help you get started.
Related: How to Groom a Bernedoodle.
Long-Haired Bernedoodles
These are more prone to shedding and are worse for allergies, but they aren't as bad as other long-haired breeds, such as the Bernese mountain dog. A little more grooming should ease most of the difference. You can usually tell your dog's coat type around six weeks old. So, if allergies are an issue for you, seek a Bernedoodle with a shorter, curlier, more Poodle-like coat than a longer-haired version.
Many Bernedoodle Haircut Options
A few different Bernedoodle haircut options are common for Bernedoodles, depending on how often you want to visit the groomer, the weather where you live, and the look you're going for.
Here are some common haircuts:
Teddy Bear: head and ears remain long, while the body and legs are cut short
Summer cut: short shave (less than 1" long) for the entire body
Kennel cut: very short shave (less than ½" long) for the entire body
Poodle cut: long hair for the chest, upper back, head, and front legs, with short hair for the lower back, belly, back legs, feet, and tail (this brings out Poodle features)
This list isn't exhaustive. The best way to get what you're looking for is to speak with your groomer about what might work best for you and your dog.
4. Bernedoodles Have Relaxed Temperament
These dogs have a relaxed temperament, thanks to their Bernese Mountain Dog roots. Their easygoing nature means they don't need a lot of exercises. While they need some energy output, it's not as high as other large dog breeds.
This factor is one of the biggest reasons this breed is so popular and in demand. A dog that loves adventure but is also happy with snuggling on the couch? That's a dream come true for many dog owners.
5. Bernedoodles Are Smart & Loyal, But Stubborn
Bernedoodles are considered easy to train since they are very smart but also have a stubborn streak. As adults, a little dedication goes a long way when training for new skills. Once they understand, their intuition will kick in, and they'll thrive quickly. This stubbornness often wears off when these dogs are adults, so continual training is a breeze.
The biggest aspect is socializing your dog since this breed typically has stranger danger. Untrained Bernedoodle adults are, well, a new breed altogether. So, take care in discussing the animal's temperant if you see an adult Bernedoodle for sale.
This breed is also highly intelligent, so mental stimulation is key to a happy dog. Training games, outdoor play, and different toys to stimulate your dog are necessities. Bernedoodle adults need as much stimulation as their younger counterparts.
6. Bernedoodles Have Less Health Problems Compared to Other Dogs
Since they're a mixed breed, Bernedoodles tend to have fewer health problems than their purebred ancestors. For example, Poodles are at risk for epilepsy and blindness, and Bernese mountain dogs have a risk of cancer and tumors. Mixed breeds have more diverse genetics and can avoid many of these issues.
Cleaning its ears is often forgotten but a crucial part of keeping your Bernedoodle healthy. Poodles are prone to ear infections, and this risk increases due to wax and dirt build-up in their ear canals. A gentle cleaning once a week can keep this from becoming a problem.
Dental care is also crucial. This care goes for all dogs, not just Bernedoodles, but it's often left to the wayside by many dog owners. It prevents dental disease and can be done simply with a regular toothbrush and some dog toothpaste (meat flavored is a big hit).
7. Bernedoodles Have Colorful Coats
Beautiful coats are a loved Bernedoodle feature, and they can vary significantly. They have distinct tri-color markings of black, white & rust. Some dogs will boast all three colors, but many have full black coats or even a combination of these colors. The most sought-after color combination is the tri-color coat inherited from the Bernese parent, although it's tough to find due to high demand.
Fading is a Possibility
While Bernedoodles can have beautiful, colorful coats, they can carry the fade gene. This gene comes from their Poodle ancestors and causes their hair to fade as they get older. You can check with the parents to try to avoid this issue. However, even that isn't guaranteed as some genes can skip generations.
Related: Bernedoodle Colors.
8. Bernedoodles Love to Be Outside
Even in rain and cold, Bernedoodles thrive outdoors. They especially love snow, probably thanks to their Bernese mountain dog roots. If it's raining, muddy, cold, or snowy, the outdoors will be this dog breed's happy place.
This love is good because this breed requires moderate exercise. A standard adult Bernedoodle needs at least two walks a day or some outdoor play. Although, the smaller sizes need close to that amount as well.
Are you an outdoors person?
Then this breed is a great match. They're adventure buffs, so you can take them with you, no matter what you've planned.
Related: Do Bernedoodles Like to Swim?
9. Bernedoodles Are Very Friendly Dogs
Bernedoodles are good with other dogs and kids. They're the definition of a companion dog. This companionship is especially true if your family is active and your kids take an active role with your dog.
They're also quite vocal. Many Bernedoodle owners report this breed as a high communicator, which can be endearing. They use many different sounds to communicate needs as well as during play.
Separation Anxiety
Along with their friendly temperament, these dogs can possess separation anxiety with their owners. They become quite attached and have trouble being left alone, especially for long periods. The best thing you can do to avoid this is to crate-train them at a young age before it gets bad.
10. Bernedoodles Have a Long Lifespan
A Bernedoodle's lifespan ranges between 12 to 18 years, which is long for dogs. This longer lifespan is due to being a mixed breed, as they do not have as many health issues with cutting their lives short. Tiny-sized Bernedoodles tend to live closer to the end of that range than their standard counterparts.
In general, small dogs tend to live longer than larger ones, with exceptions, of course. The average life expectancy for dogs under 20 pounds is 11 years, and those above 90 pounds is eight years. The life span of a Bernedoodle is considered long.
Conclusion For "Facts About Adult Bernedoodles"
Well, there you have it, folks. A deep dive into the nature of the ever-popular Bernedoodle. These dogs are friendly, loving, goofy, and fun.
They're great companion dogs with many great personality traits that make them one of the most sought-after breeds. And for a good reason. They encompass the best qualities of their parent breeds to create a truly wonderful mixed breed.
You can learn more about the Bernedoodle dog breed by checking out these guides from our team at We Love Doodles:
For more information on the Bernedoodle dog breed, you can learn more by watching "Bernedoodle Dogs 101 – Is a Bernedoodle Right For You" down below: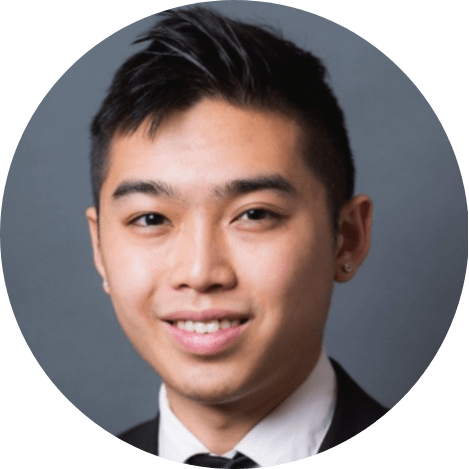 Andy is a full-time animal rescuer and owner of a toy doodle. When he's not saving dogs, Andy is one of our core writers and editors. He has been writing about dogs for over a decade. Andy joined our team because he believes that words are powerful tools that can change a dog's life for the better.
Why Trust We Love Doodles?
At We Love Doodles, we're a team of writers, veterinarians, and puppy trainers that love dogs. Our team of qualified experts researches and provides reliable information on a wide range of dog topics. Our reviews are based on customer feedback, hands-on testing, and in-depth analysis. We are fully transparent and honest to our community of dog owners and future owners.