Dogs, they say, are man's best friend, so I must congratulate you on adopting your very own furry friend. Perhaps, this is your very first German Shepard, and you are a bit stumped on what to expect. Well, first off, I can tell you that bringing home a new pup is as exciting as it is challenging. It's almost like stepping into a whole new world filled with sleepless nights, sloppy kisses, and training.
Find an easy step-by-step guide on how to train your furry friend perfectly.
Before scrolling down this list, you might like: 5 Best German Shepherd Breeders in Illinois!

Best Way to Train an Eight Week Old German Shepherd
At eight weeks, German shepherd pups are ready to be separated from their moms and placed into your waiting arms. The onus now lies in introducing them to your world and helping them fit into your family. The training process may be overwhelming at some points, but it is worth it.
I remember when I brought Fifi, my first ever German Shepherd home, and boy, was it a rollercoaster. Some days were great and lovey-dovey, others, not so much. She'd go from the adorable sloppy kisses to peeing on the new carpet and chewing up my new pair of sandals.
The whole experience taught me that understanding why your eight-week-old German shepherd pup acts the way it does is an integral part of the training. For one, your pup is trying to settle in an unfamiliar environment and probably isn't coping well. Thus, being consistent and deliberate in your dog's training is vital. Let's get started, shall we?
Tips on How to Train Your 8 Weeks Old German Shepherd
German pups have a great deal of energy and curiosity. They are forever nosing around and getting into all kinds of mischief. Some of their antics will crack you up and leave you smiling for days; others may scare the pants off you. Lucky, eight weeks is as great a time as any to begin training your latest German Shephard pup. These easy tips will help make training a breeze.
Associate Each Command with Something
It is vital to remember that your pup is still new to all this learning business. Think of doggy training as you learning a new language. Hard right? But doable if you start from the very beginning and associate each word with something. Now that you get the picture try the same for your German shepherd.
Try patting its hind area when you want to get it to sit; or tapping the ground. The key is to help your pup form the mental connection between sitting and lowering its hind limbs. Try the same with standing; only this time, raise your hand slowly to get the pup to follow.
Just like when you were learning a new language, you have to be patient. Your pup is not a magician; of course, he may get the commands wrong sometimes. When this happens, resist the urge to yell. Gently draw your German shepherds' attention to you, and repeat the command.
Be Firm with Your Commands

 
The trick is to repeat the order but not to over repeat them. Repeating the commands creates an impression in your pup's mind that it is ok not to obey commands when they are first given. Surely you want to avoid that.
Use the Food Lure Method.
All dogs love a great treat; take advantage of this when training your pup. The food lure trick means that you use sufficiently appealing pieces of food to motivate your dog to follow specific commands and actions. For example, you can get your pup to sit by waving a bit of food above its nose slowly. Once down, you can move the food back up to get your dog to follow the "stand command". For each task your pup accomplishes, you can reward it with the treat.
By pairing a word or command phrase with each action and then giving your pup a treat for each correct response, your puppy will soon be versed in the meaning of each command.
Pair Commands with Secondary Reinforcers
German Shepherds are highly intelligent canines and love to learn. Secondary reinforcers such as an affectionate pat or praises like "good boy" help encourage your pup to carry out the required action. For example, you can pat your doggie's head after he successfully sits. These secondary reinforcers are a great way to reinforce good behavior in your puppy.
In the beginning, you may need to pair these secondary reinforcers with food to get your pup to obey your commands. However, with time, you will need to phase out the food reinforcers and rely on secondary reinforcers only. One reason for this is that you won't always have treats with which to bribe your pup. And quite frankly, having a dog that only obeys commands because of food can be quite irritating and frustrating.
Good things don't come easy, and training an exciting German shepherd pup with a short attention span is not easy. It requires deliberate effort and consistency. For a start, begin with 15 minutes of training every day. Get everyone involved and try to integrate the commands into your pup everyday life.
The training can be broken down into shorter spans of about 5 minutes and should occur in every portion of your house and not just the training room. Remember that the well-trained dog you see on TV is that way because of consistent everyday training. Draft a training schedule and follow it strictly for at least the first year of your pups' life to reinforce all the commands.
Don't forget to reward your pup for correct behavior. 
Essential Areas to Train Your 8 Week Old German Shepherd.
Asides from obeying basic commands, you will need to housebreak your pet. This means that you'll have to potty train it, food train it, and many more. It helps to draw up a schedule. Let's see how you can housebreak your eight-week-old pup.
How to Crate Train Your 8 Week Old German Shephard.
Ask any pet owner, and they'll tell you that the crate is your best friend. While you may consider the crate as cruel, in reality, it is a safe space for your puppy and your belongings. With it, housetraining is a lot easier. However, introducing your new pet to the crate can be a bit of a challenge.
Set a routine and stick with it. For starters, you can lure your pup into the crate with food, secondary reinforcements, and his favorite toys. Be sure to keep the crate clean and comfortable.
How to Feed Train Your Pup
Essentially, food training refers to teaching your pup how to eat without traces of aggression. If your puppy displays aggression while feeding, you should address it immediately. One way to tackle food aggression is by taking away the food bowl and feeding the puppy by hand. Feeding the pup food piece by piece teaches it to earn each piece.
You can accompany each piece with a command like "sit" or "lie". Once your pup is more compliant with food, you can bring out the food bowl. However, continue to palm feed it for a while with the food bowl in full view. With time, your pup will learn that the food is not running anywhere and that there is no need to act aggressively while feeding.
How to Potty Train an 8 Weeks old German Shepherd
Like command training, potty training your German shepherd is essential and requires consistency. A fully housebroken pup should understand that pooping or weeing inside the house is a big no-no. Let's look at some ways you can pass this message across to your puppy.
Show Your Pup Where You Want It To Go
 Dogs learn by reinforced behavior. If you want your dog to constantly pee or poop on grass rather than paved surfaces, then show him that. Take your dog out to a grassy area and let it go. Praise it for doing its business on the grass. Be consistent with this practice, and you'll see he'll always go on the grass.
Learn His Bladder and Bowel Movement Patterns
Your pups' bowel is like a well-oiled machine. Most eight-week-old German pups will need to poop about 10 – 30 minutes after eating. They will most likely learn to regulate their pee frequency and go every 2 hours. Play it safe; take your pup to the grass about 10 minutes after food to poop and every hour to pee.
Conclusion
Very few canines display the grace and majesty of German shepherds; they are very loyal, hardworking, and very trainable. At eight weeks, you should commence housebreaking and getting your pup to obey basic commands like sit, heel, and stand. Follow the tips in this article and transition your excited, energetic puppy to a well-trained loyal pet.
You will also like: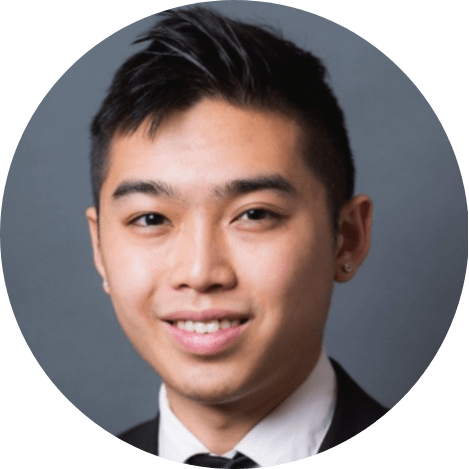 Andy is a full-time animal rescuer and owner of a toy doodle. When he's not saving dogs, Andy is one of our core writers and editors. He has been writing about dogs for over a decade. Andy joined our team because he believes that words are powerful tools that can change a dog's life for the better.
Why Trust We Love Doodles?
At We Love Doodles, we're a team of writers, veterinarians, and puppy trainers that love dogs. Our team of qualified experts researches and provides reliable information on a wide range of dog topics. Our reviews are based on customer feedback, hands-on testing, and in-depth analysis. We are fully transparent and honest to our community of dog owners and future owners.